A new season means a fresh start—a clean state with glimmering hope and endless possibilities.
But as the records reset each October, the Columbus Blue Jackets once again find themselves asking a familiar question: How do we pickup where we left off?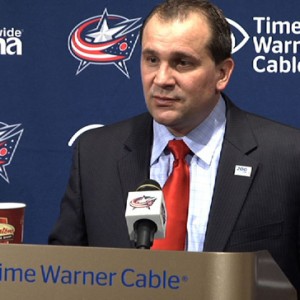 It's a legitimate and often maddening question for Blue Jacket fans, and one that really hasn't been addressed by head coach Todd Richards and his coaching staff.
Richards' teams have a propensity for starting slow and are notorious for their strong finish.
It's not a slight of his coaching ability, but it is a fact. It's also a problem that, if solved, will go a long way towards securing a position in the Stanley Cup Playoffs
Consider this: the Blue Jackets entered December with an abysmal 6-15-2 record. From December on, Columbus posted a 36-20-3 mark the rest of the way.
The Blue Jackets' record in the first 20 games over the past three years is a combined 18-34-8. Conversely, they have closed out same three seasons on a torrid pace 45-15-4.
The Jackets get a pass for last season, and much has been written about how injuries played a role in the team's start.
It will be curious to see how Richards addresses that slow start. On the ice, Richards and his staff appear to be doing what they can to establish consistency early; particularly among the forward group.
"If there's a message, it's be ready to go," Richards said
From the onset of training camp, it appears that message has taken hold. The Jackets finished the preseason with a 5-2-1 record and rattled off four straight victories at one point.
"We have learned in the most personal way that the games mean just as much in October," Richards said. "What have I told the guys? Well, we've talked about it. But honestly, I don't think there's a ton that needs to be said. These guys know the situation. They've lived it. They've paid dearly for those slow starts.
Players converged on Columbus this year earlier than in past seasons, all in an effort to get a head start before training camp. That group included as many as 25 before official workouts even began.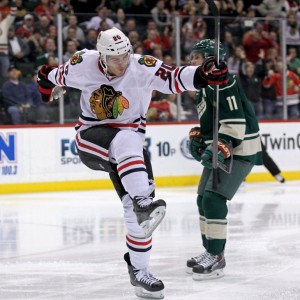 Perhaps no three pieces to the puzzle are more important than Brandon Saad, Ryan Johansen and Nick Foligno. By all accounts, that trio have adjusted nicely to one another.
"It's pretty amazing how fast we've clicked," Saad said after practice Tuesday in Strongsville. "They are two great players that are fun to play with. Usually, there's a learning process. It seemed we clicked right off the bat."
If they can click, it will go a long way towards exorcising those early-season demons, but Foligno, Johansen and Saad have thrived: 10 goals and 15 assist in three games together.
Again, these numbers essentially mean nothing. But the groundwork has been laid to alter this season's course from the get-go.
Make no mistake, the way the Blue Jackets have played to close out the past three seasons has been nothing short of superb.
But Richards future, and the Blue Jackets', depends on recapturing the success that punctuated last season.