In this latest edition of Boston Bruins News & Rumors, the 65-win Bruins completed their epic collapse and fell to the Florida Panthers in Game 7 on home ice. In a Stanley Cup or bust season, the Bruins could not win a round, and now major changes are on the way due to their limited cap space and several pending unrestricted free agents (UFA).
Bruins Complete Epic Collapse
After stealing two wins in Sunrise in Games 3 and 4, the Bruins had a commanding 3-1 series lead over the Panthers and a stranglehold on the series. However, due to extremely sloppy play and unreliable goaltending, the Bruins lost two straight and were forced to play a Game 7 back in Boston.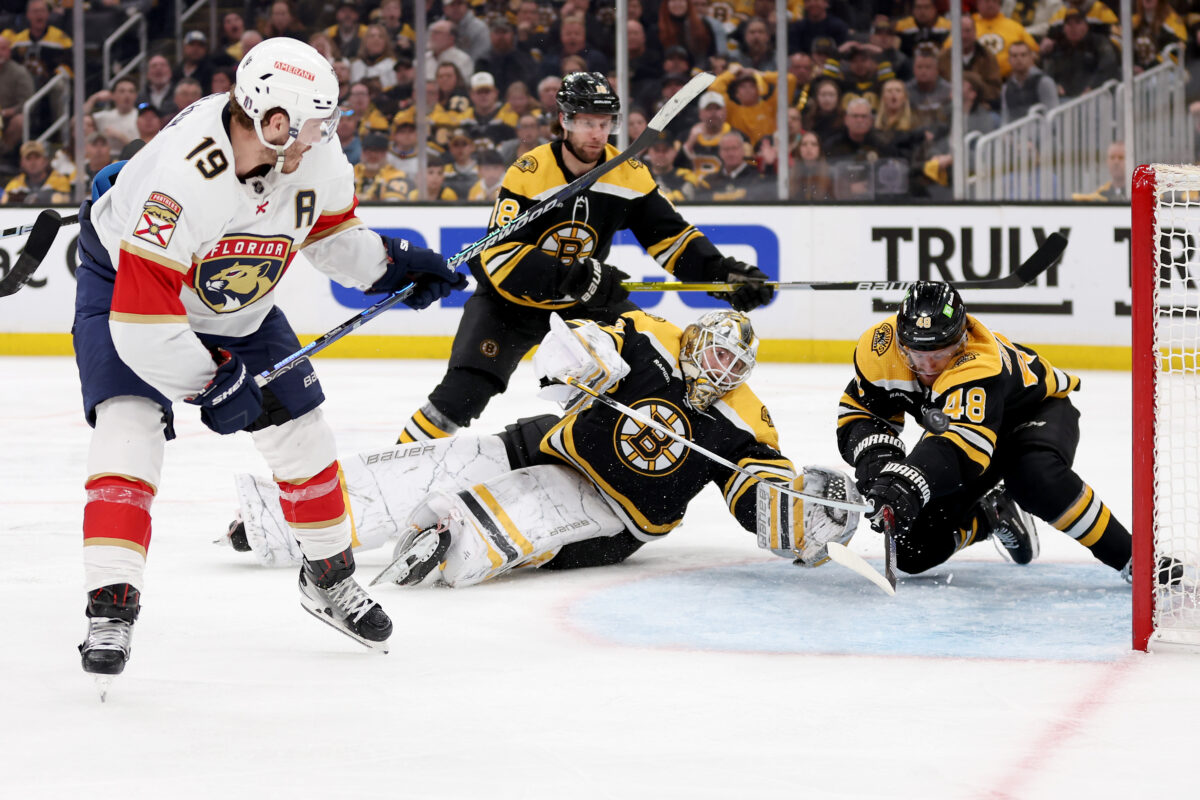 Game 7 started poorly for the Bruins, as they were down 2-0. However, they put together a strong comeback and managed to take a 3-2 lead to the final minute of the third. However, confirmed Bruin killer, Brandon Montour, went on to tie the game with 59 seconds. From there, the Bruins played an uninspiring overtime period and Carter Verhaeghe put the final nail in the coffin, ending Boston's season.
---
Latest News & Highlights
---
There's no sugarcoating it – the Bruins blew it, and this will forever be remembered as one of their biggest chokes in franchise history. After putting together the best regular season in NHL history and setting several NHL records in the process, Boston's playoff push is over after blowing a 3-1 series lead to a team that had 43 fewer points than them in the regular season.
A Summer of Changes is Ahead
Now that the Bruins' season is over far earlier than expected, fans need to prepare for some major changes this offseason. Heading into the summer, the Bruins have several notable pending UFAs. Tyler Bertuzzi, Dmitry Orlov, Nick Foligno, Garnet Hathaway, Tomas Nosek, and Connor Clifton are all due for new contracts. With that, Patrice Bergeron and David Krejci both are retirement candidates. The Bruins would surely love to keep this roster together, and that remains true even after their horrible playoff showing. Yet, they simply do not have the cap space to bring every single one of them back – even if they move other players out. Keep in mind, they also have a $4.5 million cap hit penalty next season due to the Bergeron and Krejci bonus overage. Due to all of this, they might be able to get a few of them back, but their depth will be hit significantly this summer.
Related: Bruins: 3 Teams Who Could Target Matt Grzelcyk This Summer
If the Bruins want to keep a specific big-name pending UFA like Bertuzzi or Orlov, they will be forced to move out salary. Some potential players who could be dealt in this scenario include Taylor Hall, Matt Grzelcyk, and Derek Forbort. No matter the case, the Bruins' historic 2022-23 roster will not be all back next season, and it's such a shame that they could not get the job done with it. As I said to my father following the 2023 NHL Trade Deadline, I don't think I have ever seen a Bruins roster that was so deep in my lifetime.
Bergeron Discusses Possible Retirement; Reveals Injury
A big reason why the Bruins' collapse stings so much is that this could have been Bergeron's last season in the NHL. When asked by reporters following the contest if he plans to retire, the future Hall of Famer said that he will take time to talk to his family about it.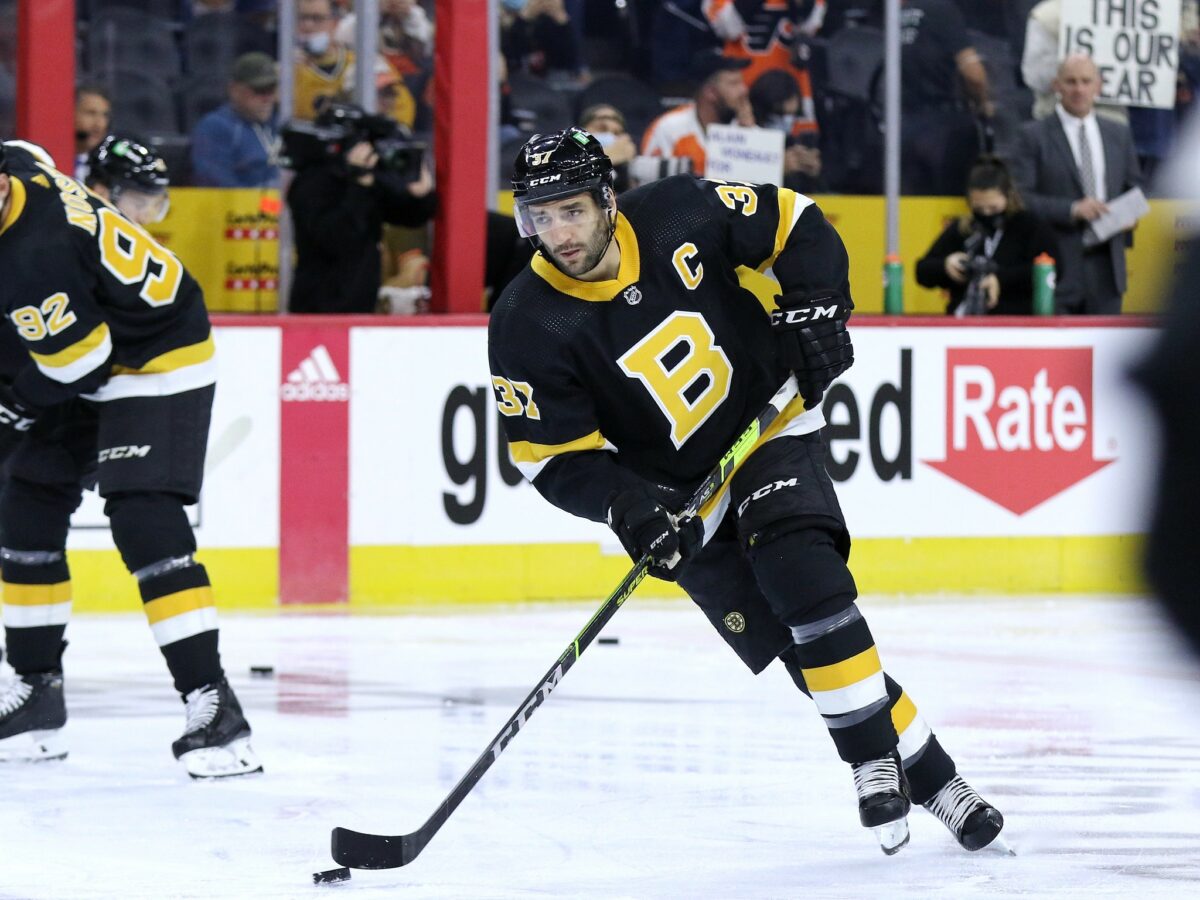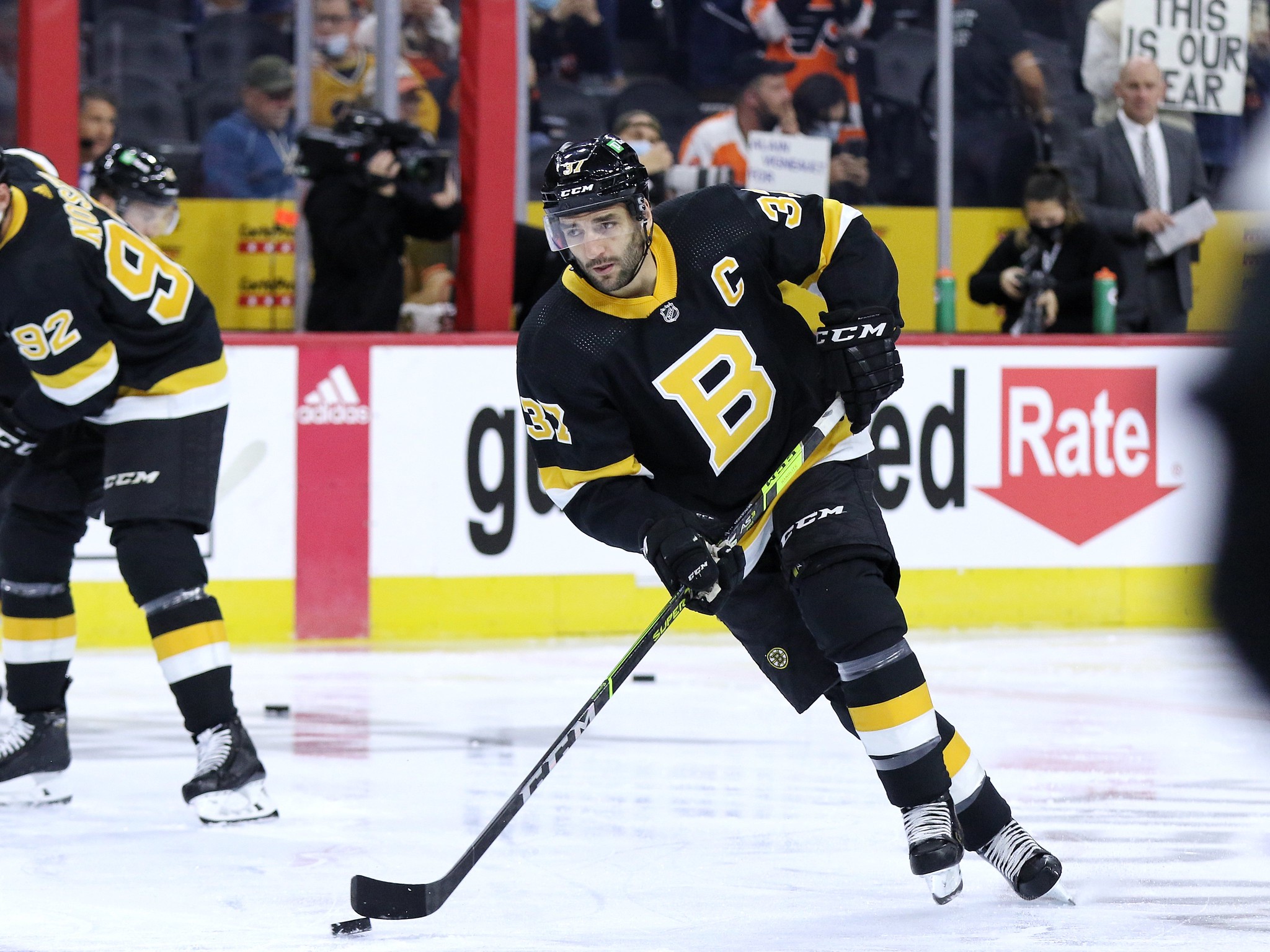 Bergeron was limited to three games against the Panthers, where he had one goal to go along with a notable minus-6 rating. The 37-year-old seemed off this series, but the details of his injury make that completely understandable. The 19-year veteran told reporters following the contest that he has a herniated disc in his back. That is not an easy injury to play through in the slightest.
No matter what happens with Bergeron from here, he will forever be remembered as one of the best Bruins of all time. Here's to hoping that we can get at least one more year with the captain, but if this ends up being it, the five-time Selke Trophy winner has had a spectacular career.