The Boston Bruins are going to need to clear cap space this offseason if they hope to bring back pending unrestricted free agents (UFA) like Dmitry Orlov and Tyler Bertuzzi. Due to this, veteran forward Taylor Hall is starting to emerge as a possible offseason trade candidate for Boston.
---
---
Due to the Bruins' strong forward depth, Hall was playing third-line minutes before his long-term injury. As a result of this, it seems possible that the Bruins could look to move him and free up $6 million of cap space in the process. Let's look at three teams who could target him this summer if he is officially shopped.
Calgary Flames
The Calgary Flames' 2022-23 season has been very disappointing. Although they came into the season with expectations of being one of the top teams in the Western Conference, they currently are behind the Winnipeg Jets by two points for the final wild card spot. A major reason for their inconsistency has been their scoring woes, so it certainly seems possible that they would pursue Hall if he's made available.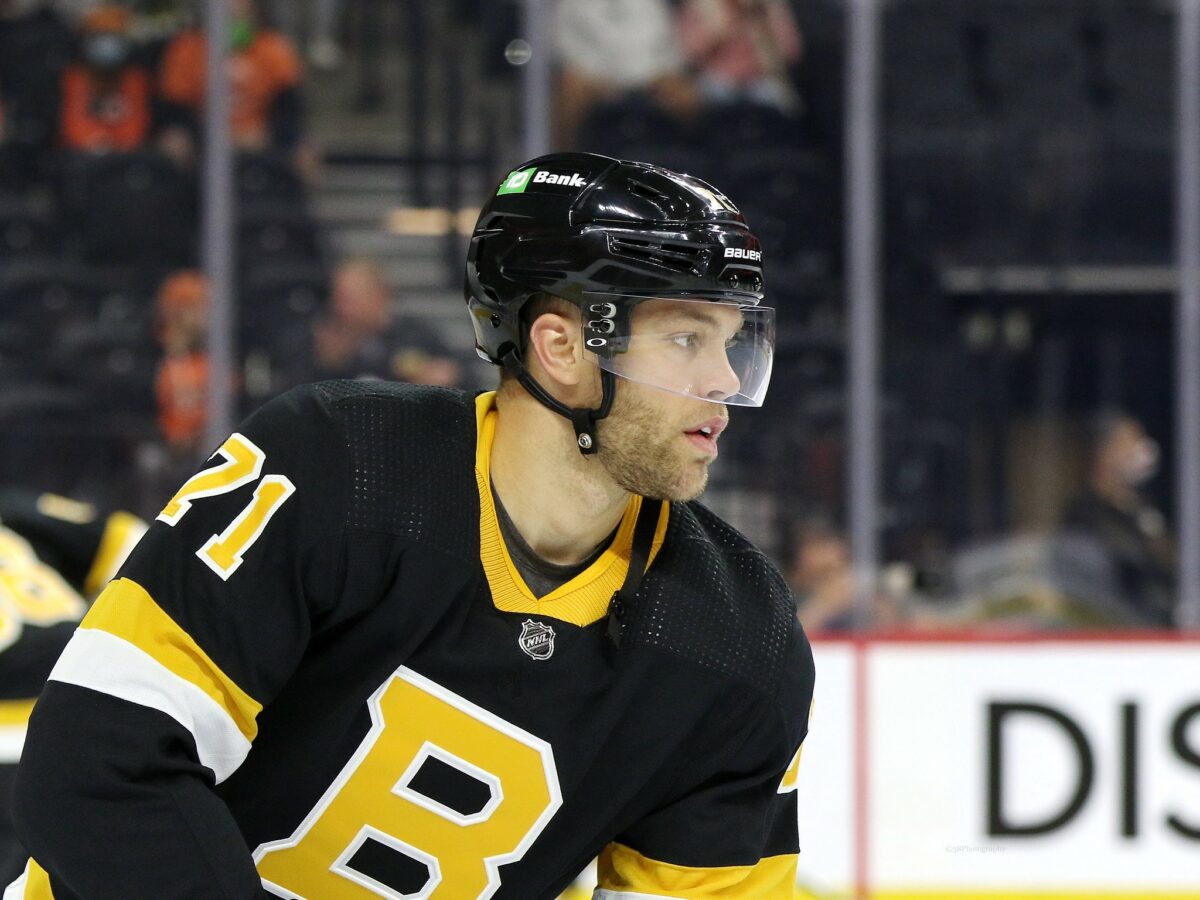 When observing Calgary's current roster, it is fair to argue that Hall could be a perfect addition on their first line with Elias Lindholm and Tyler Toffoli. With that, the 2010 first-overall pick would also be guaranteed time on their first power play unit due to his excellent playmaking ability.
The Bruins would likely push for a first-round pick and prospect for any deal centering around Hall. One forward who would make sense from the Flames because of this is Connor Zary. The 2020 first-round pick is expected to become a second-line forward later down the road, and he would give the Bruins a much-needed center prospect. With that, he is having an excellent season with the Calgary Wranglers, as he has 20 goals and 57 points in 65 games.
Dallas Stars
The Dallas Stars have been one of the top teams in the Western Conference all season, and they will be aiming to carry that over to the 2023-24 campaign. Although their roster is certainly solid, they would benefit from adding another top-six forward during the summer. Their left wing depth is not particularly strong either, so they could be in the market for a veteran forward like Hall.
Related: Bruins Have 3 Notable Trade Candidates for 2023 Offseason
---
Latest News & Highlights
---
When looking at a potential placement in the Stars' lineup Hall, it is clear that he would slot nicely on their second line. A trio between him, fellow 2010 first-round pick Tyler Seguin and promising young forward Wyatt Johnston has the potential to be excellent and would make the Stars' roster look even more dangerous. Hall would also improve the Stars' power play and could serve well as a net-front presence on it.
Besides a first-round pick, the Bruins would also likely ask for a prospect like Thomas Harley from the Stars in a Hall trade. The 2019 first-round pick is viewed as having top-four potential, but he has not been able to cement himself as an NHL player at this point of his career. In 64 American Hockey League (AHL) games with the Texas Stars this season, the 6-foot-3 left-shot defenseman has nine goals and 31 points.
St. Louis Blues
The St. Louis Blues were expected by many to be a playoff team this season, but things certainly have not gone that way for them. They have underachieved immensely, as they have a 35-34-6 record and are nine points behind the Jets for the final wild card spot in the Western Conference. Although it has been a bad year for them, they are not expected to begin a rebuild and want to be competitive again next season. When noting that they traded Vladimir Tarasenko at the deadline, perhaps they could look to bring in Hall for their top six as his replacement.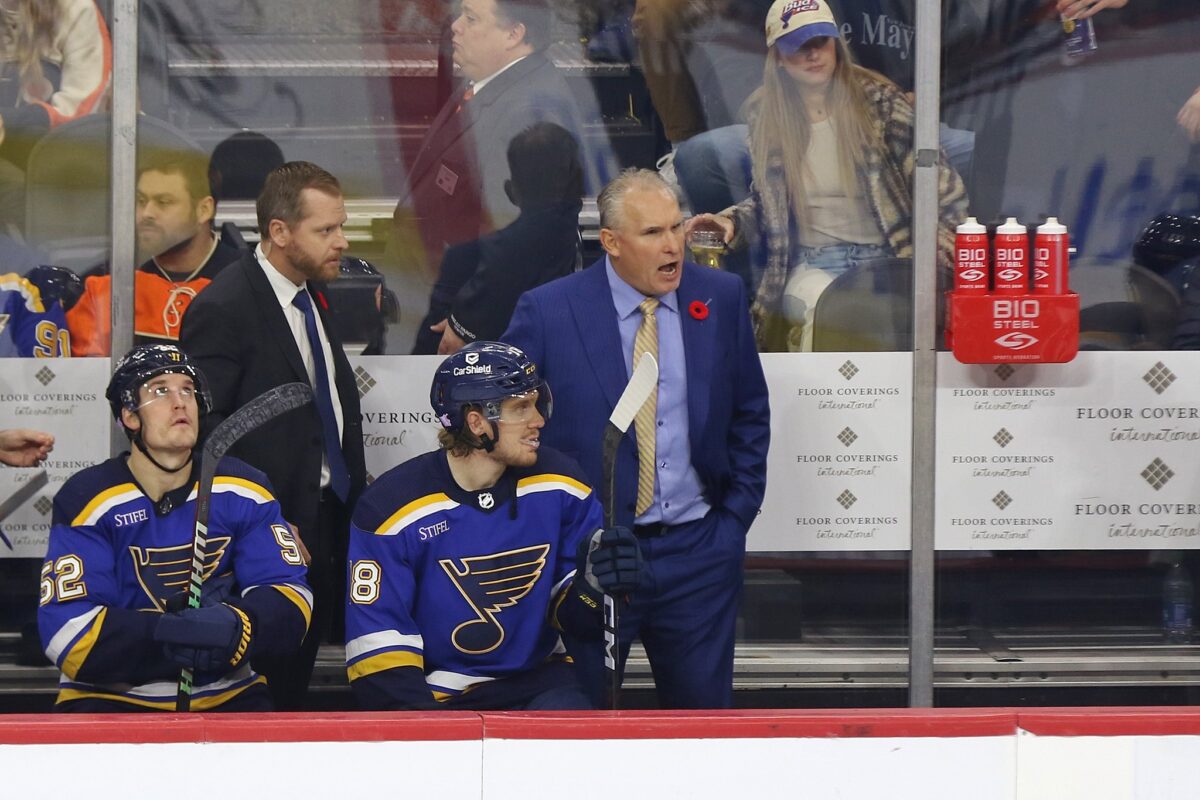 When looking at the Blues' left wing depth, it is not particularly strong. Therefore, it would make sense for them to acquire Hall. He would be in the running to play first-line minutes with Robert Thomas and Jakub Vrana next season, but he also would be a candidate to play on their second line. In either scenario, the Blues' top six would be greatly improved with the addition of Hall, so it's an avenue that is worth considering.
Since the Blues' first-round pick this season carries more value, we could see them move either the Toronto Maple Leafs' first-round pick or New York Rangers' first-rounder to acquire Hall. Along with a first, the Bruins would likely ask for 2020 first-round pick Jake Neighbours. Although the 6-foot left winger only has five goals and nine points in 36 games this season for St. Louis, many believe he has the potential to blossom into a top-six winger, so he would be an excellent addition to Boston's prospect pool.
Nevertheless, it will be intriguing to see if the Bruins decide to move Hall this offseason to free up some much-needed cap space. If they do elect to shop Hall, don't be surprised if these three teams are in the mix for his services.