The Boston Bruins are having a truly unforgettable 2022-23 season. At the time of this writing, they sport a ridiculous 54-11-5 record and have the most points (113) in the NHL. As a result of this, there is no question that they would love to keep this fantastic roster together forever, but limited cap space will, unfortunately, lead to some changes.
The Bruins have several pending unrestricted free agents (UFA) like Dmitry Orlov, Tyler Bertuzzi, Garnet Hathaway, Connor Clifton, and Nick Foligno who they would love to keep. However, for that to occur, they would need to move out salary. In a recent piece for The Athletic, writer Fluto Shinzawa listed three Bruins who could be trade candidates this offseason because of it. (from 'Could the Bruins re-sign Dmitry Orlov, Garnet Hathaway or Tyler Bertuzzi?' The Athletic, 3/17/23). Let's discuss them now.
Derek Forbort
Derek Forbort stands out as a player that Boston could part ways with if it means re-signing Orlov. The 31-year-old left-shot defenseman carries a $3 million cap hit until the end of next season, and the Bruins could use that added cap space. However, at the same time, there is risk in moving him, as he has emerged as the Bruins' top penalty-killing defenseman this season. Thus, it would be hard to find another shutdown defenseman as impactful as him for their bottom pairing.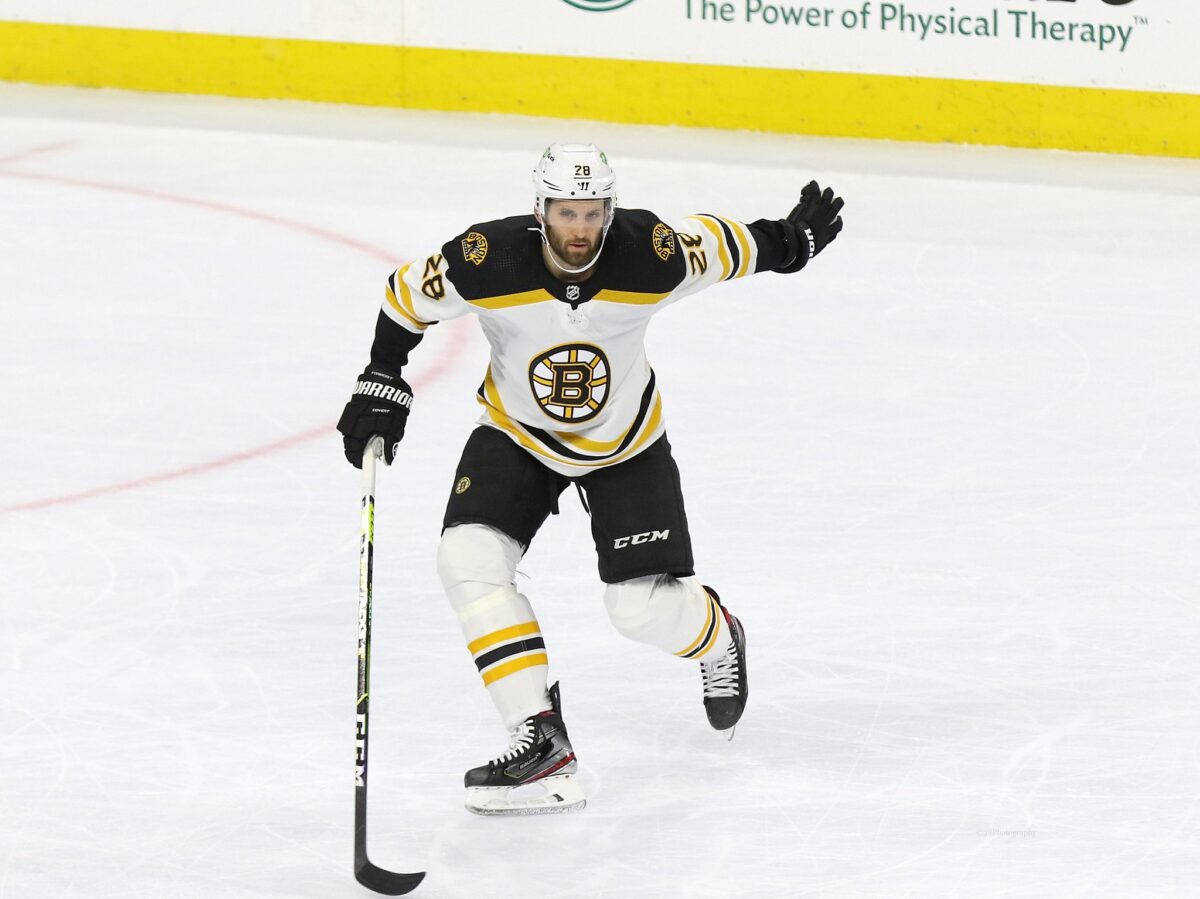 However, at the same time, I'd argue that Forbort's trade value is at its highest right now. Although the Minnesota native's regular season is over due to injury, he scored a career-high five goals and recorded 12 points in 54 games. With that, he has been simply excellent defensively, so teams around the league would love to have him on their penalty kill and bottom pairing. Due to this, it is fair to argue that the Bruins could land a second-round pick for Forbort this summer if they shop him.
Matt Grzelcyk
Another player who the Bruins could look to move this summer to bring back Orlov is Matt Grzelcyk. In my opinion, this scenario makes sense, as Orlov has proven to be a notable upgrade over Grzelcyk in their top four. With that, Grzelcyk has a higher cap hit ($3,687,500) than Forbort, so the Bruins would save more money by moving him.
Related: 4 Bruins Who Won't Be Back Next Season
---
Latest News & Highlights
---
Yet, like with Forbort, there is also some risk in the Bruins trading Grzelcyk. He is quietly having the best season of his seven-year career, as he has four goals, 19 assists, and an impressive plus-42 rating in 64 games played. However, at the same time, his trade value is at its highest because of this, and the Bruins could land a nice return of a second-round pick and prospect for him. Therefore, this could be an avenue that general manager (GM) Don Sweeney explores if it means bringing back Orlov or even Bertuzzi.
Taylor Hall
The final Bruins offseason trade candidate discussed in Shinzawa's piece was Taylor Hall. When noting that the 2010 first-overall pick is a high-impact winger, some fans may be against the prospect of moving him entirely. However, at the same time, with cap space being at a premium, Sweeney could consider trading away Hall and his $6 million cap hit. With that, due to the Bruins' immensely strong forward depth, the Calgary native has been dropped down to their third line.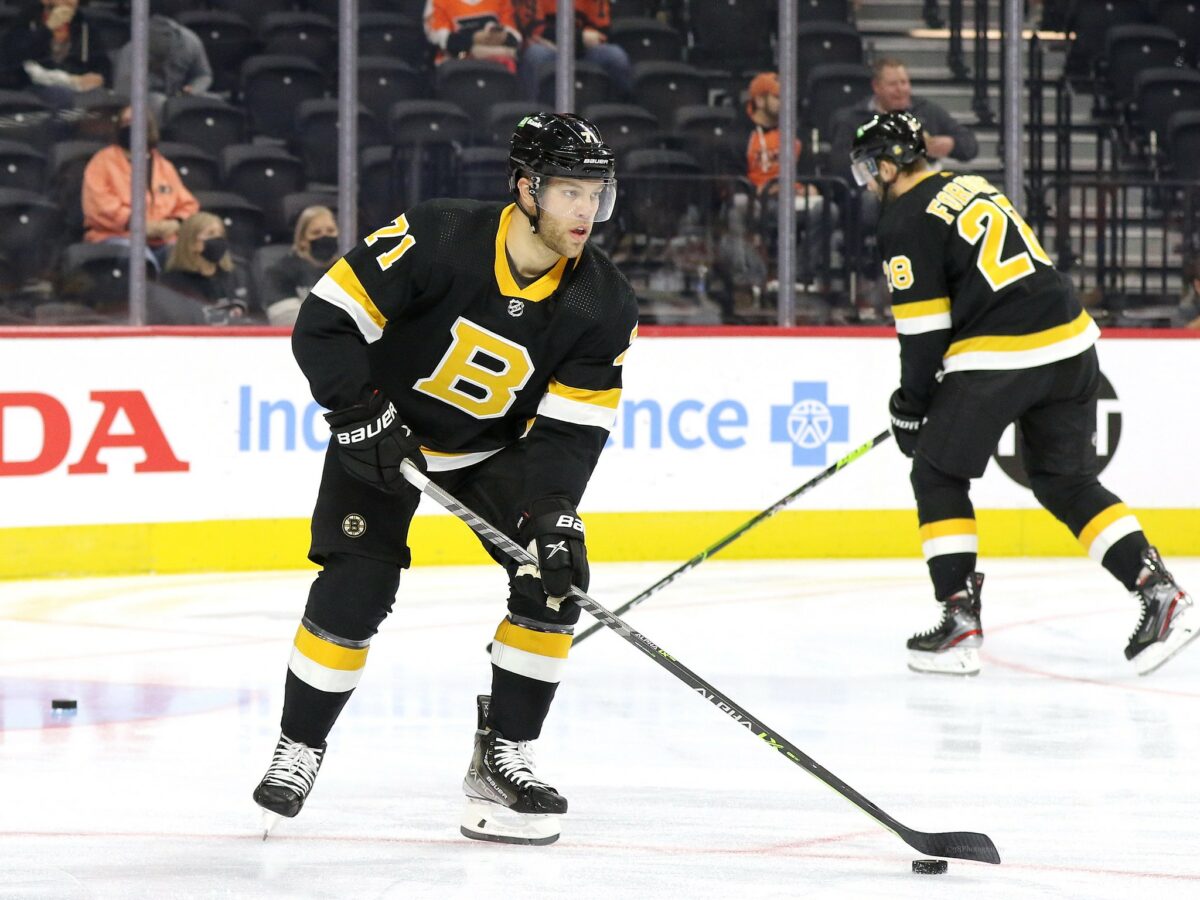 While in a smaller role this season, Hall has still been productive, as he has 16 goals and 20 assists in 58 games. As a result of this and his strong NHL resume, there is reason to believe that the Bruins could land a first-round pick for him in a hypothetical trade. However, the only way we would see Boston do this is if it means bringing back Orlov or Bertuzzi. If that is not in the cards, Sweeney should keep Hall around even if his cap hit is a bit expensive.
Nevertheless, it will be intriguing to see if the Bruins end up parting ways with any of these three offseason trade candidates this summer. Out of the trio, there is no question that Hall is the biggest name, but it would still be notable to see Forbort or Grzelcyk get moved, too. However, if the Bruins want to keep some of their key pending UFAs around, trading at least one of them may be a necessity.