Welcome to the latest edition of the Boston Bruins' 3 Up, 3 Down for the 2022-23 season. This will be a weekly column released on Mondays chronicling the highs and lows of the previous seven days.
In the last seven days, there were four games for the Boston Bruins and four victories. During their streak of four wins, there were more trades made to finalize the roster, a vital piece of the team going forward was locked up and Boston's boss in the front office did what he normally does this time of year, he added without much subtraction.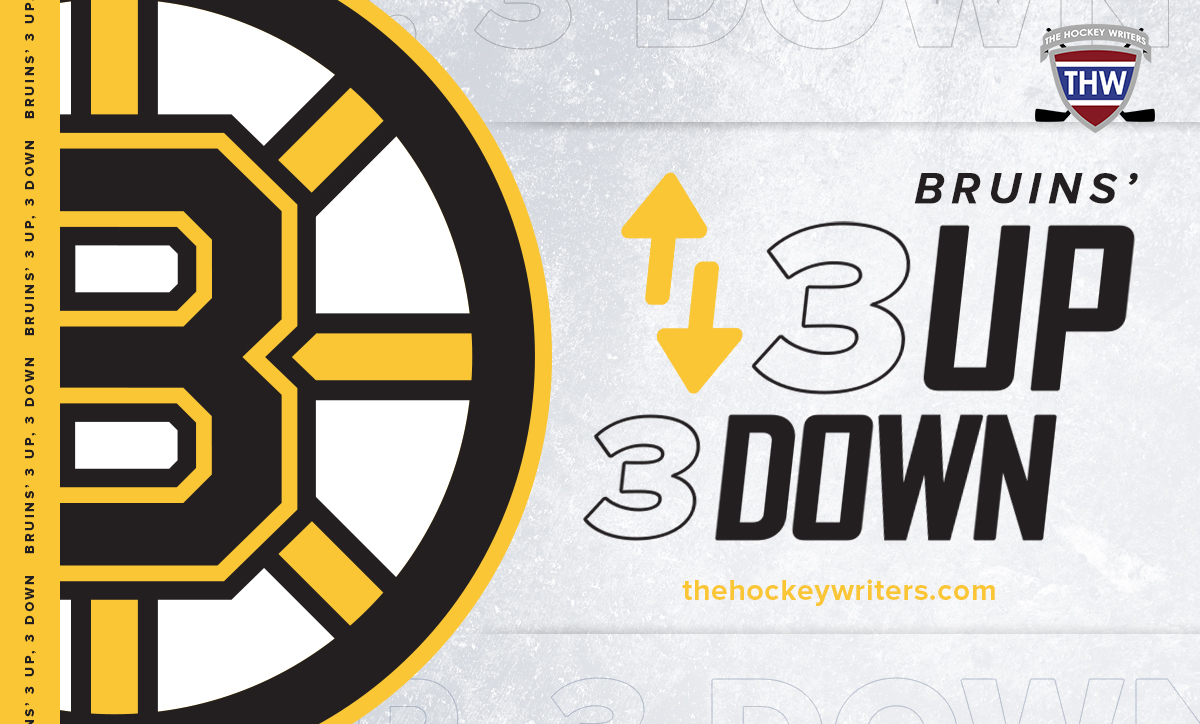 With another week down in Boston, let's fire up the latest Bruins' 3 Up, 3 Down.
Plus One: Don Sweeney
Was there another general manager (GM) that had a week that Don Sweeney did? After acquiring Dmitry Orlov and garnet Hathaway from the Washington Capitals on Feb. 23, he sprung into action when Taylor Hall and Nick Foligno were both injured. On March 2, Sweeney acquired more forward depth when he acquired Tyler Bertuzzi from the Detroit Red Wings. The Bruins survived a scare later that night against the Buffalo Sabres when Brad Marchand left in the second period with a lower-body injury, but it was a precautionary move to hold him out of the rest of the game.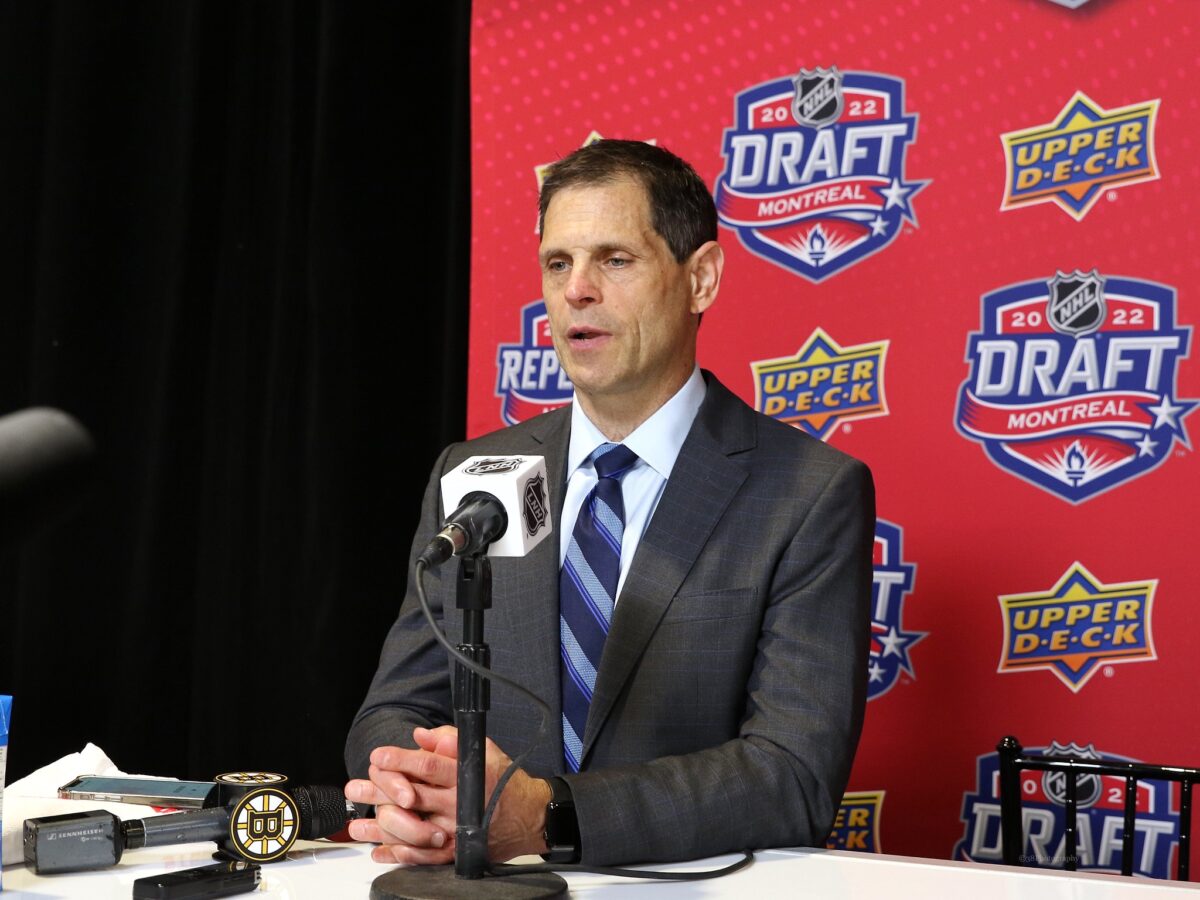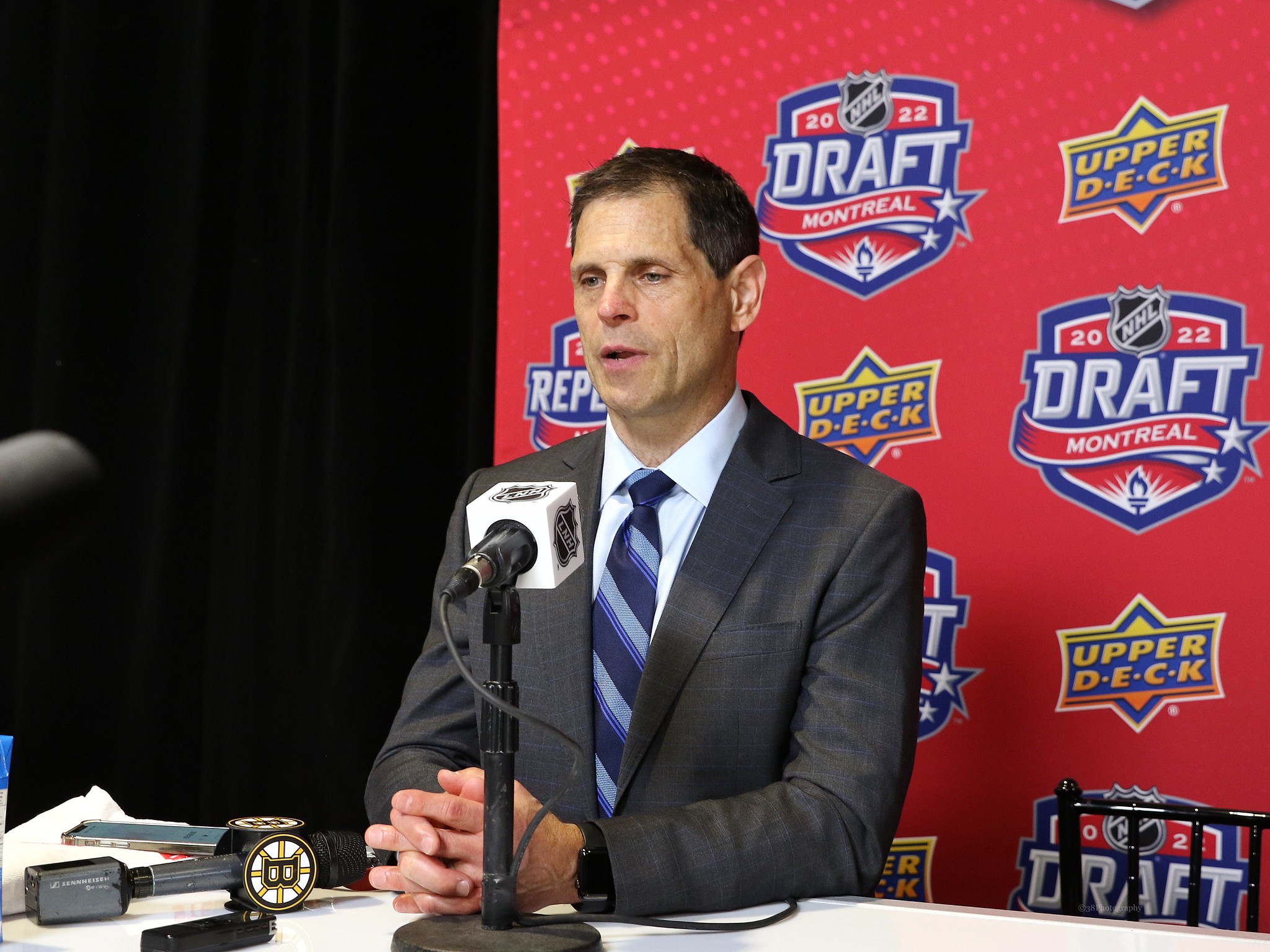 An hour after acquiring Bertuzzi, the Bruins announced that they ended the David Pastrnak contract extension drama by signing their leading goal-scorer to an eight-year, $90 million contract with an average annual value (AAV) of $11.25 million. It had been reported for months that Sweeney and Pastrnak's agent, J.P. Barry, were "grinding away" at getting a deal done and they finally finalized it. What a week for not only Sweeney, but also Pastrnak.
Minus Two: Hall & Foligno End up on LTIR
Injury news-wise, it was not a great week for Boston. After Hall flew home following the 3-1 win over the Vancouver Canucks on Feb. 25 with a lower-body injury, Foligno exited the 4-3 overtime win over the Calgary Flames in the second period with his own lower-body injury. Both players ended up on Long Term Injury Reserve (LTIR).
Hall, who got a second opinion on his injury last week, is out with a knee injury, and Foligno will miss a "significant amount of time" according to Jim Montgomery (from 'Marchand is OK to face the Rangers,' Boston Globe, March 4, 2023). Hall has been struggling lately and you wonder if he's been trying to play through an injury. Foligno has been having a big-time bounce-back season in 2022-23 with 10 goals and 16 assists with an insane plus/minus of plus-18 in the bottom six. Foligno's injury more than likely prompted Sweeney to get on the phone with Steve Yzerman in Detroit to get Bertuzzi.
Plus Two: Dmitry Orlov
What a pickup Orlov has been in his first full week and five games with the Bruins. He has three goals and six assists, averaging over 20 minutes a night and playing in all situations. He has played with different partners since arriving in Boston, but it's clear going forward that the best partner for him is Charlie McAvoy. Why? Consider the following stats in the 4-2 win over the Rangers on March 4 at 5-on-5 at 12:13 in time on ice,
The Bruins held a 17-4 shots advantage
Boston outscored New York 2-0
Boston held a 12-2 advantage in scoring chances, including 3-0 in high-danger chances
They had a 96.34 xGF%
That's pretty impressive and the other Bruins pairings that game, Hampus Lindholm/Brandon Carlo and Derek Forbort/Connor Clifton played well too. It's clear going forward, it should be McAvoy and Orlov as the top pairing.
Minus Two: Power Play
I'm not sure where to begin here, but last week, they went 2-for-14 in four games. Pavel Zacha scored the first man-advantage goal in the third period against the Flames off an assist from Orlov to tie the game. Against the Sabres, Orlov one-timed a Lindholm pass for the other power play goal.
Related: 3 Takeaways From Bruins' 4-2 Win Over Rangers
---
Latest News & Highlights
---
Both goals came from the second unit as the first unit's struggles are showing. Nothing against McAvoy, but it might be time for Montgomery to change things up and give Orlov an opportunity there. With their big lead in the standings, it's going to allow the Bruins to try different combinations.
Plus Three: Linus Ullmark
What a week for the NHL's top goaltender in terms of stats. Against the Flames, the Bruins were playing their fourth game in six nights and it showed with 18 players in front of Linus Ullmark. That meant one thing, it was up to him if the Black and Gold were going to finish the trip perfect at 4-0-0 and he delivered.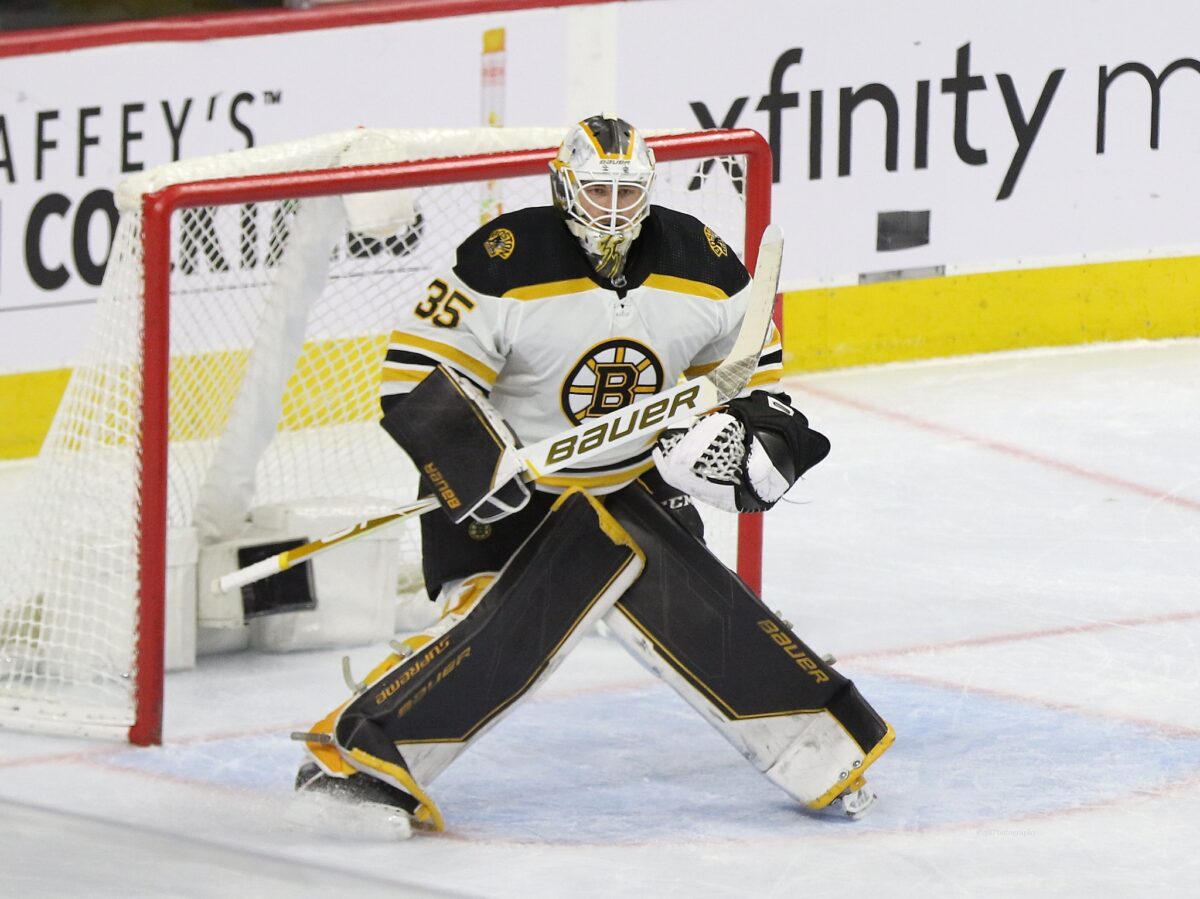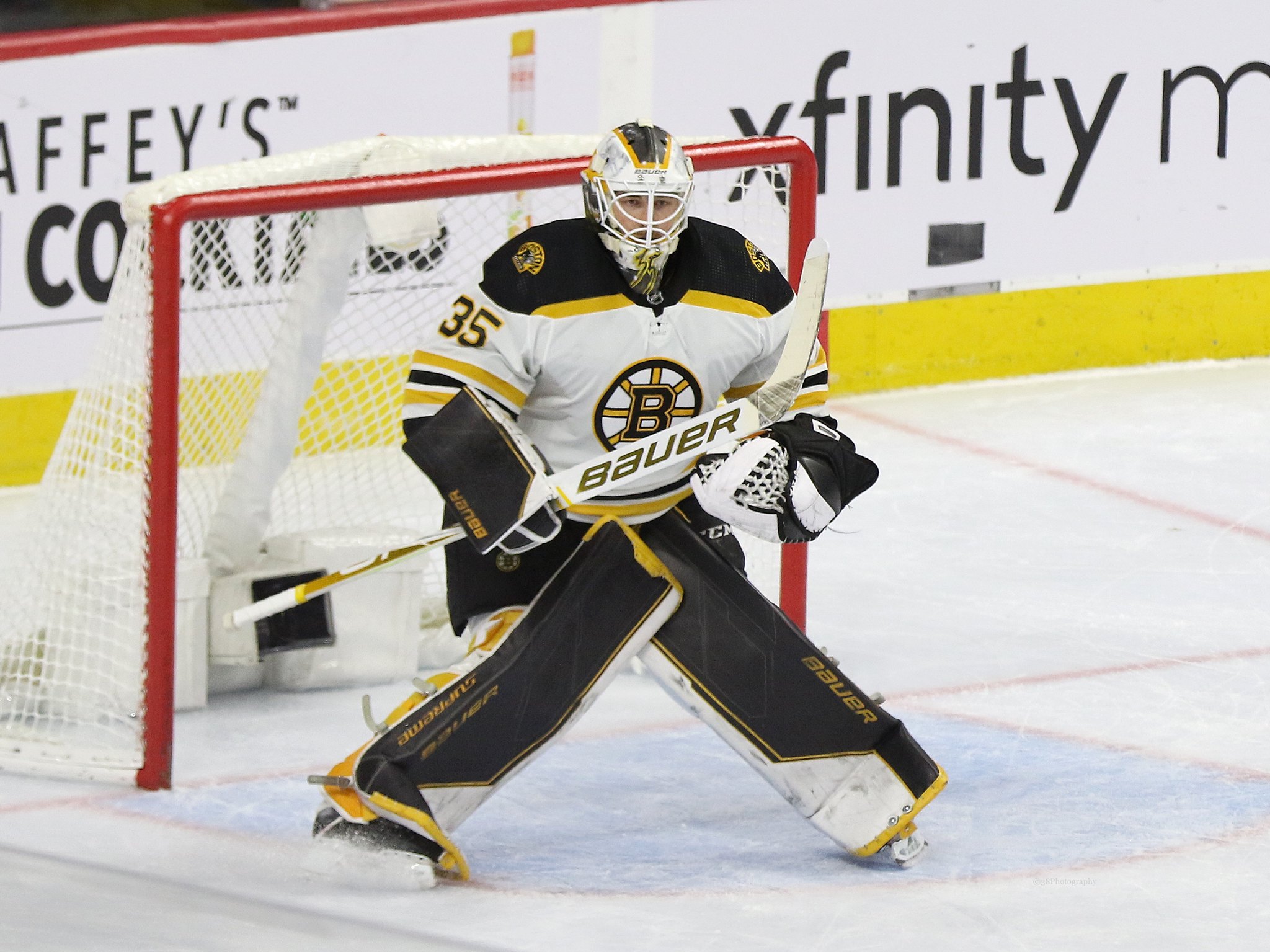 Ullmark made 54 saves in the overtime win. He made 19 saves in the first period, 20 in the second, 12 in the third, and six in overtime. All of those saves allowed McAvoy to win the game with 4.3 seconds left in the extra session. Against the Rangers, Ullmark made 22 saves through the first two periods, but need to only stop two in the final period. This season, he is 32-4-1 in 39 appearances with a 1.89 goals against average (GAA) and a .938 save percentage (SV%).
Minus Three: A.J. Greer
Montgomery has been mixing and matching in his bottom six and will continue to do so with Foligno on LTIR. One player that has been struggling is A.J. Greer and he could be looking at losing his place in the lineup. Against the Rangers, he played just under four minutes and the one player that should be getting more time in his place is Jakub Lauko, who had two goals against the Sabres. Each time he plays, Lauko shows that he should be earning more time, something easier said than done on this team.
This week is going to be a very light week in terms of games with the Bruins next taking the ice against the Edmonton Oilers on March 9. After that, the compacted schedule kicks in, but the Black and Gold hold the NHL's best record at 49-8-5 with 103 points. After the trip out west and two home games, Boston is earning their time off this week.
*Stats are from Natural Stat Trick
---
---