Heading into the 2013 NHL Draft, the Detroit Red Wings reportedly had their sights set on selecting Valeri Nichushkin in the first round. Unfortunately, the Russian winger was snapped up by the Dallas Stars at No. 10. So when it came time for Detroit to make their selection at No. 18, they opted to trade back, thinking their next-best choice would still be on the board.
---
---
The Red Wings dealt the No. 18 selection to the San Jose Sharks for the No. 20 and No. 58 picks. On San Jose's end, they moved up to draft defenseman Mirco Mueller. Then, with the 20th-overall selection, the Red Wings got their guy: Anthony Mantha. 
Oh, and that No. 58 pick – that turned out to be Tyler Bertuzzi. In essence, the Red Wings traded Mueller to San Jose for Mantha and Bertuzzi.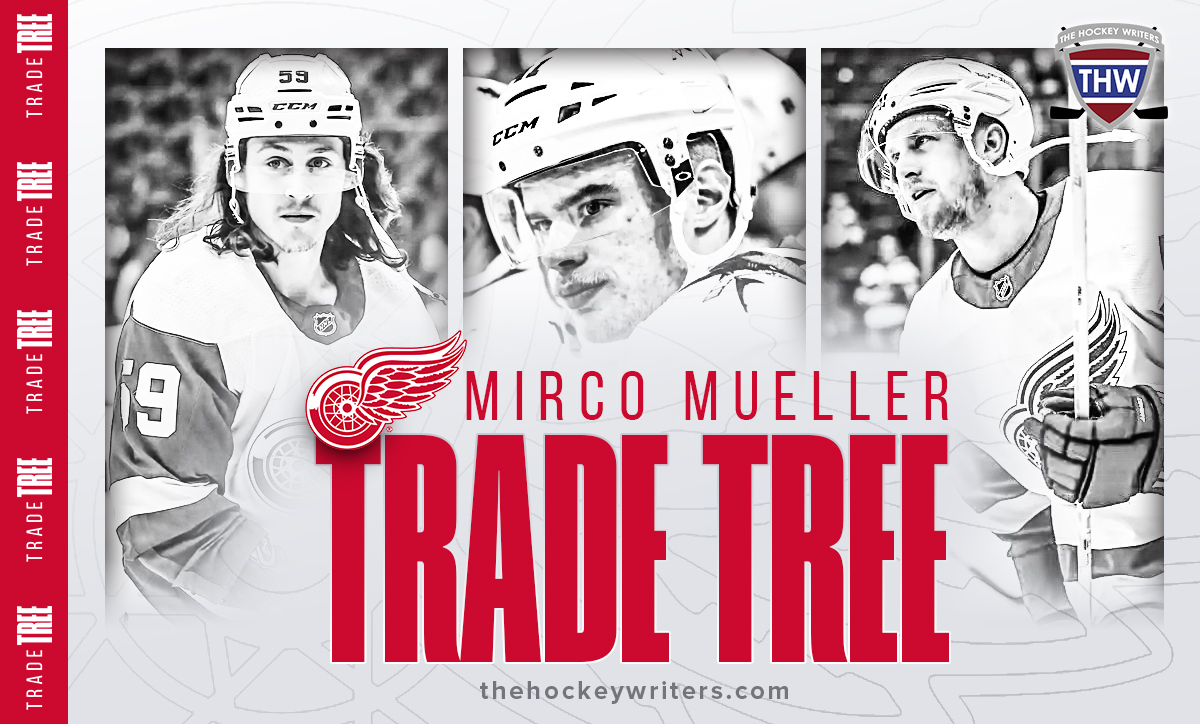 Mueller went on to skate in 54 games for the Sharks before being dealt to the New Jersey Devils. In all, he recorded 28 points in 185 NHL games before taking his professional hockey career back to his native Switzerland.
Mantha and Bertuzzi went on to have more successful NHL careers, and serve as the primary branches off of this trade tree.
Mantha Branch: Red Wings Acquire Haul from Washington
After a 302-game stint in Detroit, Mantha was dealt to the Washington Capitals at the 2021 trade deadline. In exchange, the Red Wings received Jakub Vrana, Richard Panik, a 2021 first-round pick, and a 2022 second-round pick.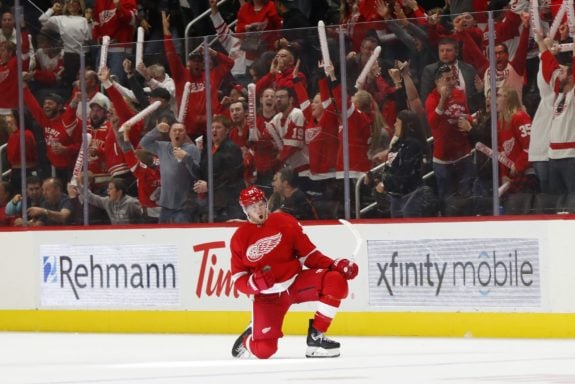 Vrana had an up-and-down tenure with the Red Wings. He was extremely effective when he was in the lineup, but missed quite a bit of time for various reasons – injury and a two-month stint in the NHL/NHLPA Player Assistance Program. 
His fellow countryman Panik didn't last long in Detroit. The veteran winger recorded four points in 12 games with the Red Wings before being dealt the following offseason – more on that later.
---
Latest News & Highlights
---
As for the two draft picks, they both turned into noteworthy selections. Detroit used Washington's first-round pick to trade up and select goaltender Sebastian Cossa in the 2021 NHL Draft. The Red Wings packaged the selection with a 2021 second-round pick (previously acquired from the New York Rangers for taking on Marc Staal's cap hit) and a 2021 fifth-round pick (previously acquired from the Montreal Canadiens for Jon Merrill) to jump eight spots and choose their goalie of the future.
And finally, the 2022 second-round pick was used to select Russian winger Dmitri Buchelnikov. No additional trades required for that one.
Panik Sub-Branch: A Series of Trades
During the 2021 offseason, the Red Wings traded Panik to the New York Islanders—along with a second-round pick—for defenseman Nick Leddy.
Leddy was brought in to be a stabilizing presence on Detroit's young blue line. In 55 games, he recorded 16 points playing mostly alongside Moritz Seider and Filip Hronek. But as a pending unrestricted free agent (UFA), he was also a trade chip.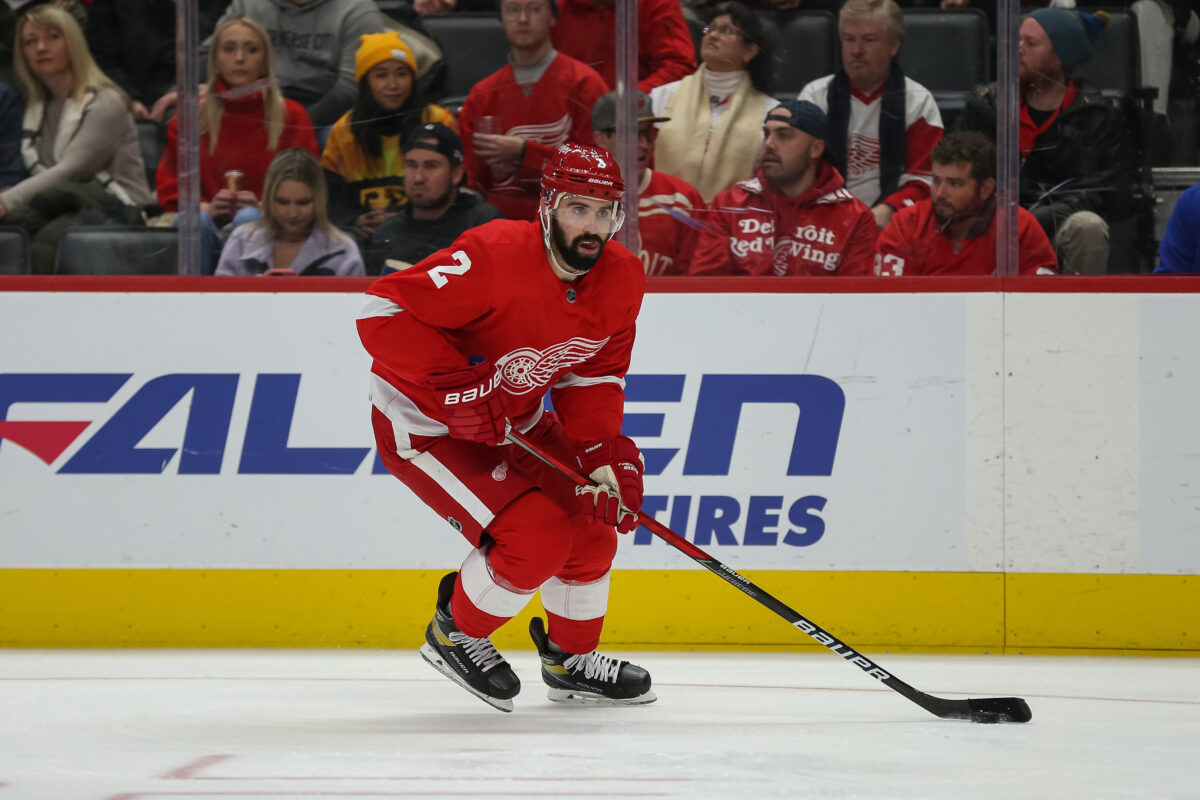 At the 2022 trade deadline, the veteran defenseman was shipped to the St. Louis Blues in exchange for Jake Walman, Oskar Sundqvist, and a 2023 second-round pick. Reportedly, general manager Steve Yzerman had been watching Walman for some time and thought highly of the somewhat unknown rearguard. His acquisition—plus the addition of a Stanley Cup champion in Sundqvist—helped the Red Wings transition from bottom-feeder to playoff bubble team.
Since the trade, Walman has been a mainstay on Detroit's blue line and has built up quite the rapport with Seider. Sundqvist, on the other hand, was dealt at the 2023 trade deadline. The Red Wings sent him to the Minnesota Wild for a fourth-round pick in the 2023 draft.
Bertuzzi Branch: Red Wings Trade with the Bruins
Even though Bertuzzi spent more time in Detroit, he ultimately met the same fate as Mantha. Yzerman dealt him to the Boston Bruins at the 2023 deadline in exchange for a conditional 2024 first-round pick and a 2025 fourth-round pick.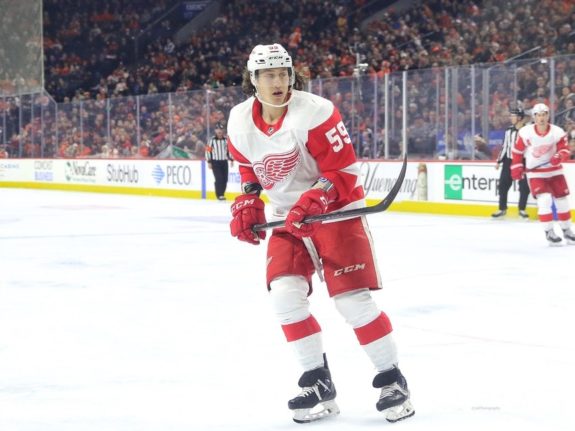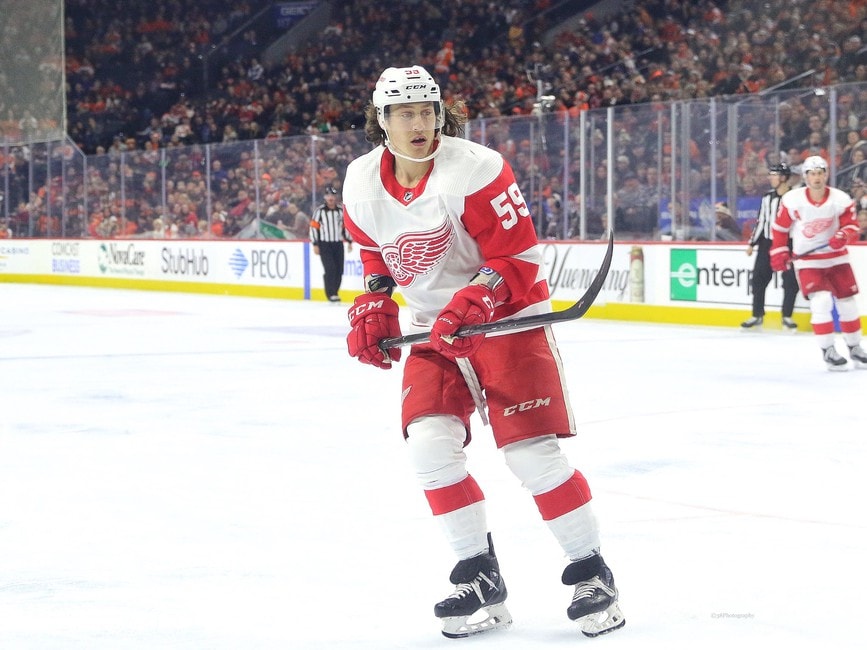 Yzerman pursued the trade for two reasons. First, the Red Wings did not expect Bertuzzi to re-sign as a pending UFA. And second, as a 28-year-old, Bertuzzi's prime did not line up with Detroit's expected window of contention. 
In all, Bertuzzi recorded 202 points in 305 games with the Red Wings. He never tasted playoff hockey in Detroit, though.
Related: Grading the Red Wings' 2023 Trade Deadline Moves
Mueller Trade Tree Continues to Grow
I suppose it's fair that the Red Wings thank the Pittsburgh Penguins for setting these events in motion and accelerating their rebuild. After all, it was one of Pittsburgh's trade deadline moves that planted the seeds of a massive trade tree that's still bearing fruit today.
At the 2013 trade deadline, the Penguins wanted to bolster their blue line. The Sharks had defenseman Douglas Murray on the trade block and the two teams agreed to a deal: Murray for a 2013 second-round pick and a 2014 second-round pick. 
With that extra second rounder in the 2013 draft, the Sharks had ammo to move up in the first round and get the player they wanted. So they reached out to Detroit and offered Pittsburgh's second-round pick to swap first rounders. The Red Wings agreed and used the newly acquired pick to select Bertuzzi.
Now, a decade later, Detroit's decision to move back is still paying dividends. Take a look at all the players and draft picks that this trade tree has produced: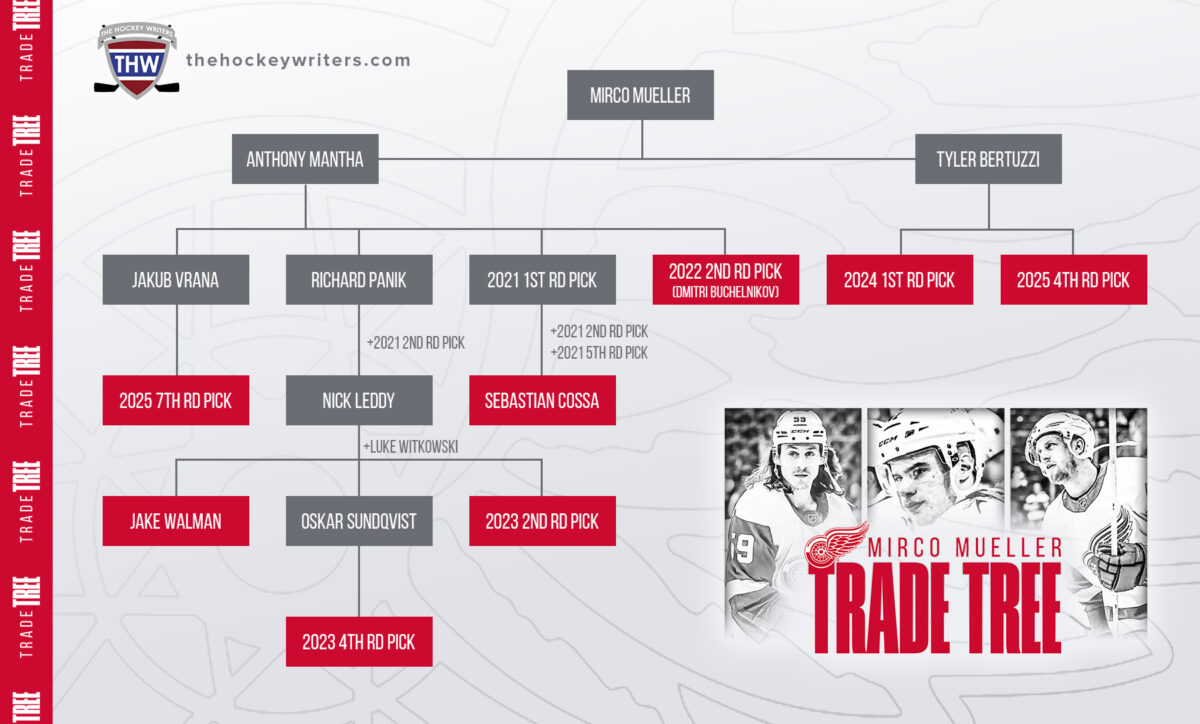 Yes, that's correct. Detroit now has a top-pairing defenseman, a goalie-of-the-future, an intriguing prospect in Buchelnikov, two first-round picks, and a few other draft choices after making a relatively minor trade back in 2013.
That's how you rebuild an organization.