In this week's edition of Boston Bruins Weekly, former captain Zdeno Chara makes his first return to Boston since leaving in free agency. Also, Jack Studnicka is shining at center in his second stint in Boston this season, while Matt Grzelcyk is inching closer to his return and more.
Welcome Back Former Captain
For the first time in 15 years, Chara will take the TD Garden ice Wednesday night as a visitor when the Washington Capitals make their first appearance of the season in Boston. The Bruins former captain shocked a lot of people when he signed a one-year deal with the Capitals on Dec. 30, ending his tenure with the team.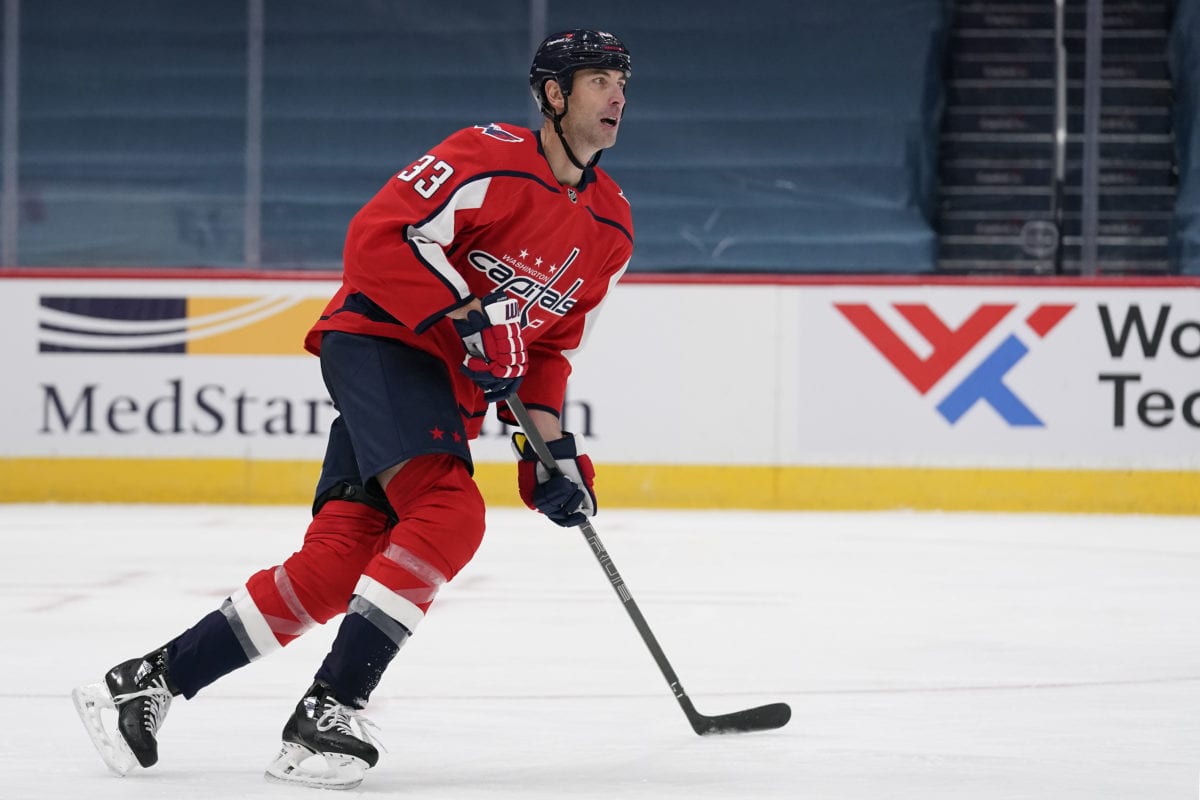 In 14 years with the Bruins, Chara played in 1,023 regular-season games with 148 goals and 333 assists. This season with the first-place Capitals in the MassMutual East Division, he has two goals and four assists in 21 games while averaging just under 20 minutes a night. Boston and Washington split their first two meetings just over a month ago, with the Capitals winning in overtime on Jan. 30 and the Bruins rallying with four third-period goals two nights later on Feb. 1 for a 5-3 win.
Studnicka Shining at Center
Studnicka made the roster out of training camp at right-wing with the Bruins shorthanded as David Pastrnak missed the first seven games recovering from hip surgery in September. After getting injured himself, he was sent down to the Providence Bruins in the American Hockey League in early February but was recently recalled when David Krejci was sidelined with a lower-body injury.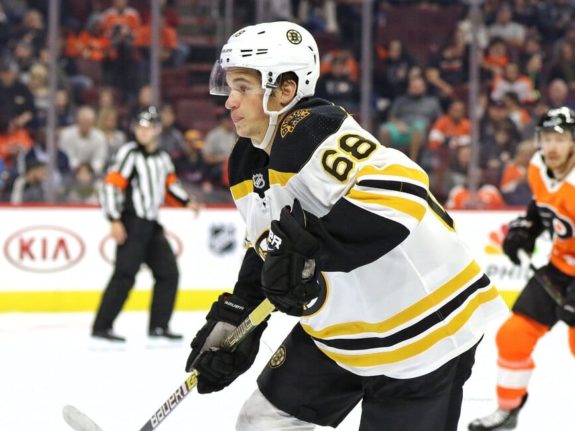 Studnicka was moved from right-wing to his natural position at center for the last four games by coach Bruce Cassidy, and they have been arguably the best four-game stretch he has had in his short career. With the Bruins struggling offensively, Studnicka, who has two assists in the last four games, has been one of the better forwards after the top-line and creating more scoring chances than he had earlier in the year. Centering the third line with Jake DeBrusk and Trent Frederic, the 53rd pick of the 2017 draft is giving the Bruins a look at what the future holds at center.
Grzelcyk Getting Closer to a Return
To say that the first third of the season has been frustrating for Grzelcyk would be an understatement. Expected to take over Torey Krug's role on the Bruins' power play, he has missed the last seven games with a lower-body injury. He has played in just six games this season because of various injuries.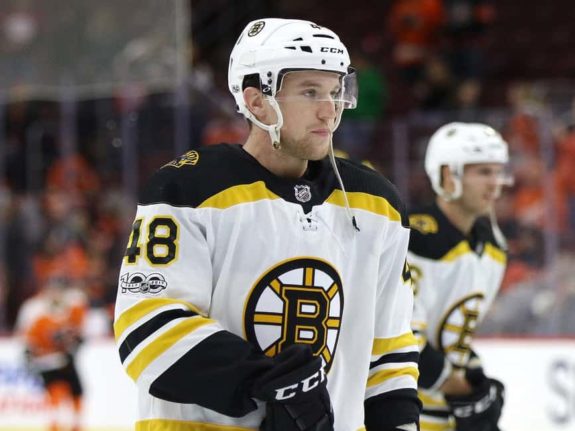 Grzelcyk appears to be close to returning to the lineup, possibly Wednesday against the Capitals. He joined the Bruins on their recent three-game road trip to New York and practiced on Saturday without limitations. There was some thought that he might return in Sunday's 4-1 victory over the New York Rangers, but Cassidy decided to give him another game to rest. Boston claimed Jarred Tinordi off of waivers Saturday to add some depth to the blue line with the growing number of injuries. Along with Grzelcyk, Kevan Miller is having a setback with his surgically repaired knee, and Jeremy Lauzon is out for a month following surgery on a fractured hand. Getting Grzelcyk back will be a boost to the defense.
Fans Will Be Allowed at Home Games Beginning in March
Last Thursday, it was announced that with the number of COVID-19 cases in the state of Massachusetts declining, the Bruins will be allowed to have limited fans inside of TD Garden. The first game with fans would be March 23 against the New York Islanders, which begins an eight-game homestand. The capacity will be capped at 12 percent, which will allow 2,350 fans to attend games.
The Bruins' schedule has been front-loaded with road games as they have played 13 of their first 19 games away from home. Boston will play 17 of their final 27 games at the TD Garden beginning March 23. The highlight of the final 17 home games will be on April 18 and 20 when Chara and the Capitals make their second visit to Boston, this time in front of fans.
Pastrnak and Marchand Reach Milestones
Pastrnak, who is in his seventh season in the NHL, played in his 400th regular-season game for the Bruins in Thursday's 7-2 loss to the Islanders. In those 400 games, the 24-year-old has 189 goals and 206 assists. Pastrnak's linemate, Brad Marchand, became the seventh Bruins player to score 300 regular-season goals when he scored in the third period of Friday night's 6-2 loss to the Rangers. Marchand leads the Bruins with 10 goals in 19 games this season.
The Week Ahead
Wednesday: vs. Washington Capitals, 7 P.M.
Friday: vs. Washington Capitals, 7 P.M.
Sunday: vs. New Jersey Devils, 5 P.M.
---
---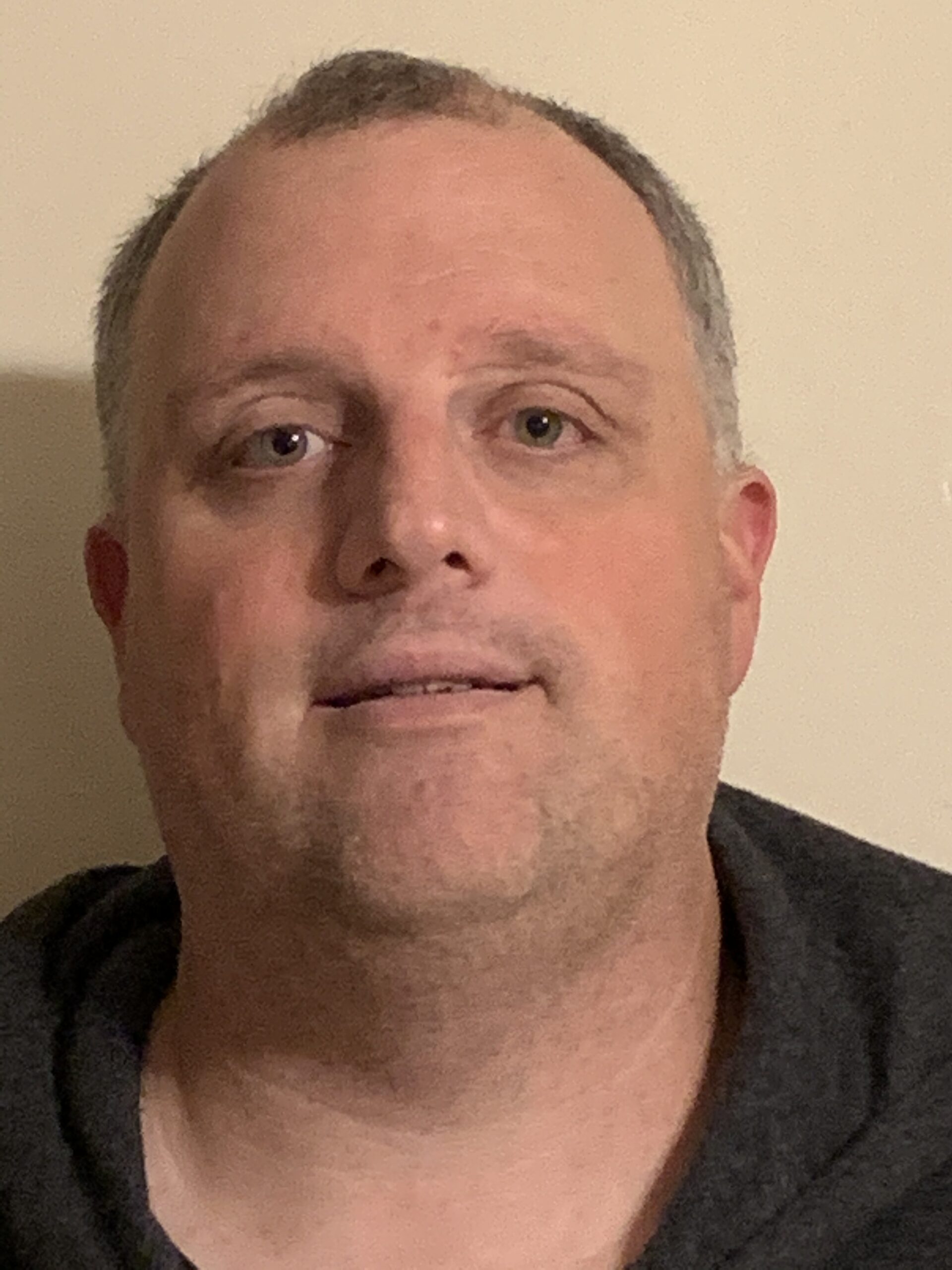 Scott Roche covers the Boston Bruins for The Hockey Writers. A frequent user of the Oxford comma. Scott has been a sports writer for 25 years for different sites and daily newspapers. Writing started out as a hobby, but it has become a passion for Scott over the years.