With each passing game, the Boston Bruins continue to inch closer to the record books. In the last week, they clinched the Presidents' Trophy, set a franchise record for wins in a season, and David Pastrnak recorded the first 100-point season of his career.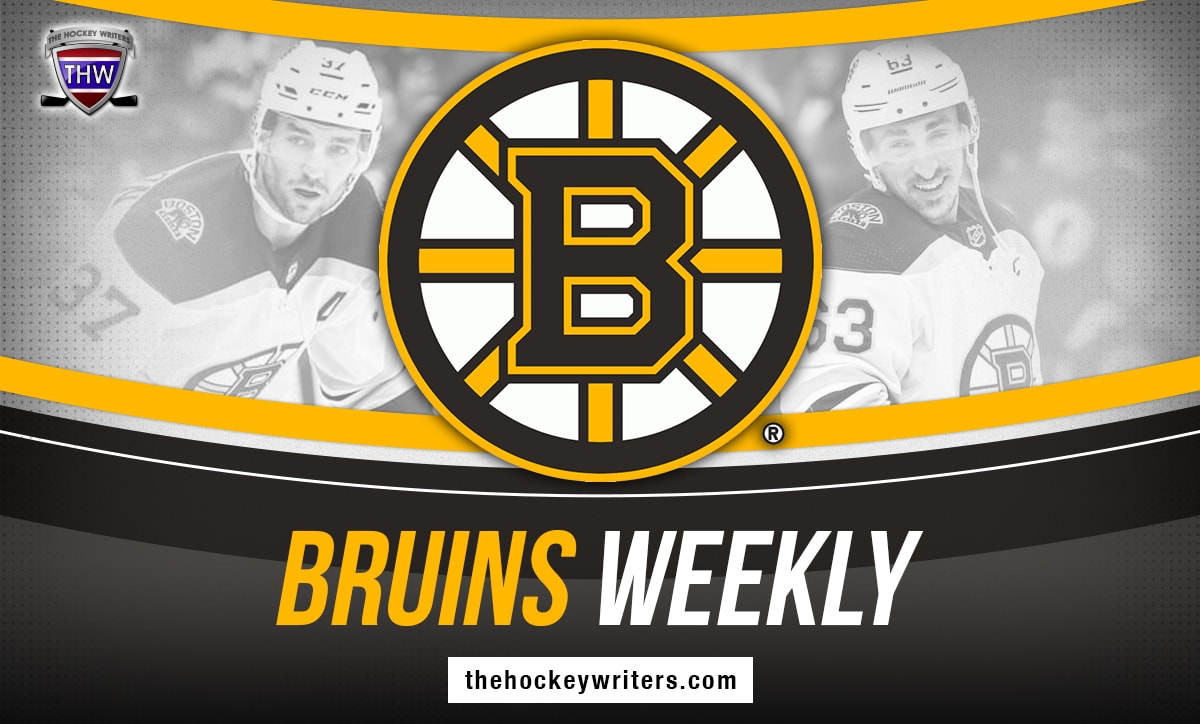 In this edition of Bruins Weekly, a prospect comes up and makes an impression, Boston continues to impress on back-to-backs without some of their top players, the Black and Gold will face their final tough playoff tuneup and more.
Oskar Steen Scores First Goal of 2022-23
Prospect Oskar Steen is the latest player to come up from the Providence Bruins in the American Hockey League (AHL) and he is making an impression. In his first game against the Carolina Hurricanes on March 26, he stuck out with his play and even had two chances to find the back of the net, only to be stopped by Frederik Andersen. That all changed seven days later against the St. Louis Blues on April 2.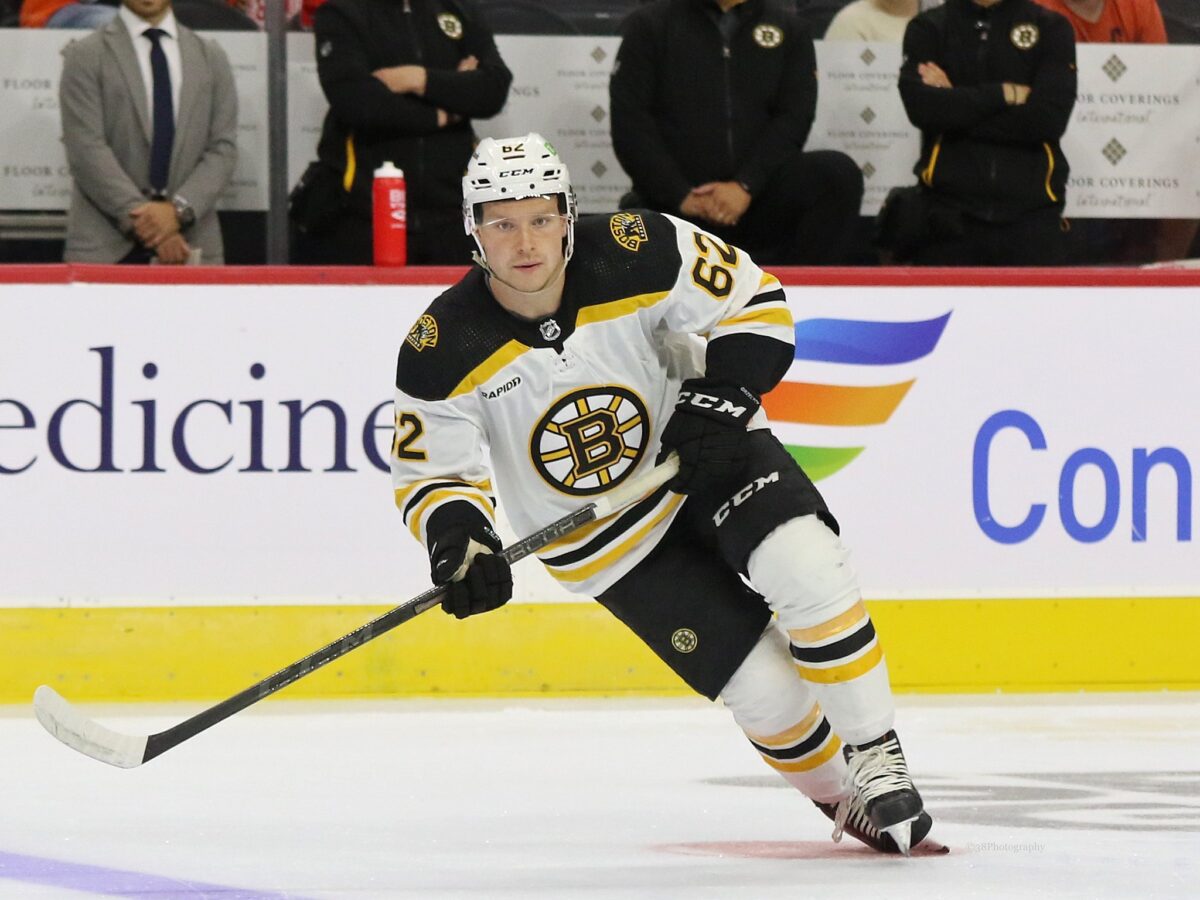 Selected in the sixth round and 165th overall in the 2016 Entry Draft, Steen scored his first goal of the season when he buried the rebound of an A.J. Greer shot in the second period to give the Bruins a 3-0 lead in a game they won in a shootout. Last season, Steen played in 22 games in Boston and had two goals and six points, but finding time in Boston this season has been hard, but he's taking advantage of his opportunity in his first two games. On April 3, Steen was sent back to Providence.
Bruins Continue Back-to-Back Game Dominance
Last weekend, the Bruins played their 13th set of back-to-back games in the 2022-23 season, and like everything else that has gone right this season, two games in two days doesn't seem to be a problem for Jim Montgomery's team. Playing without Patrice Bergeron who was back in Boston resting some nagging injuries, they still found a way to win both games.
Related: Bruins' 3 Up, 3 Down: Pastrnak, Bergeron, Bertuzzi & More
---
Latest News & Highlight
---
In a 4-3 win over the Pittsburgh Penguins on April 1, Pastrnak's hat trick was the difference as Boston improved to 11-0-2 in the first game of the back-to-back. One day later against the Blues, the Black and Gold not only were missing Bergeron again, but they also did not have David Krejci or Charlie McAvoy in the lineup and it again was no problem. After taking a 3-0 lead, the Bruins withstood a St. Louis three-goal rally, including a goal by former Bruin Torey Krug, to win 4-3 in a shootout with Charlie Coyle scoring the only goal in the shootout. 
With that win, Boston is 10-3-0 on the second game of the back-to-back this season. They have one more set back-to-back this season when they host the New Jersey Devils on April 8, then travel to the Philadelphia Flyers on April 9.
Montgomery Gives Ullmark Playoff Type Schedule
With nothing to play for the rest of the season except for moving to the top of the NHL record books for wins and points in a season, Montgomery gave Linus Ullmark a look at what it's going to be like when the playoffs start with two starts in 48 hours. Ullmark made 21 saves in a 2-1 loss to the Nashville Predators on March 28. Two days later before the Bruins hosted the Columbus Blue Jackets, Montgomery explained why he was going to give the leading candidate to win the Vezina Trophy another start, rather than going to Jeremy Swayman.
"We figured this little run here we can get him three games in six days, that's gonna replicate a little bit of the playoffs," said Montgomery. "It's also gonna allow Swayman to get some games on the back end of that."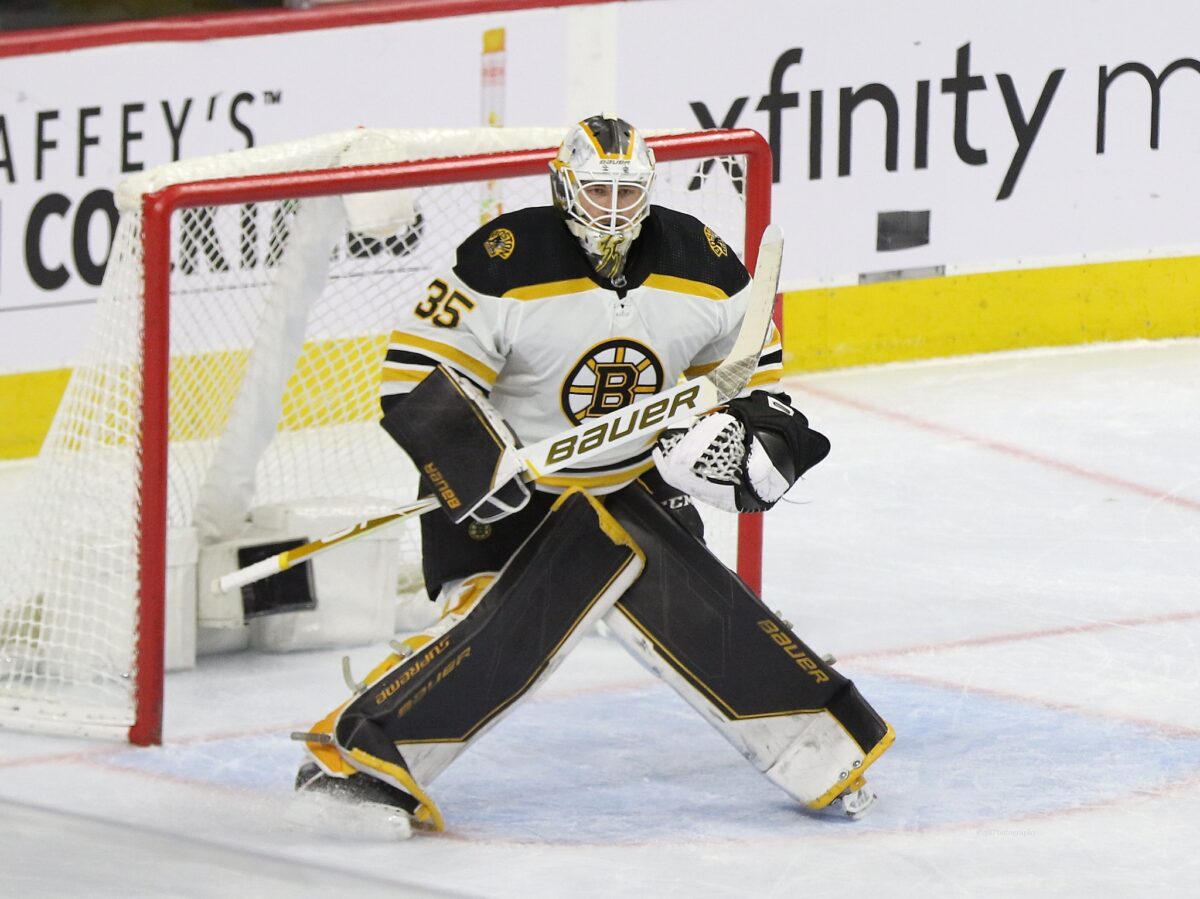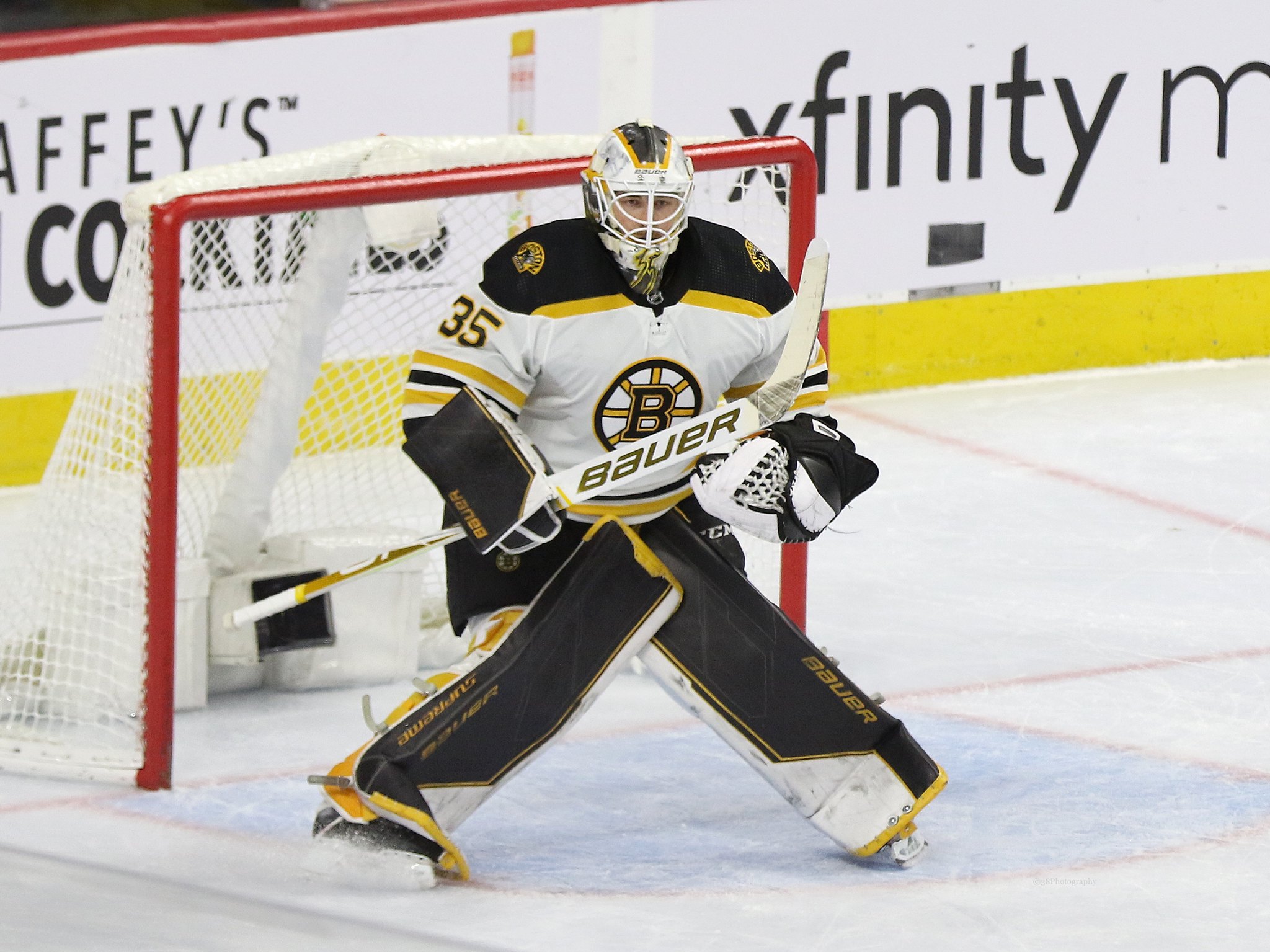 Ullmark made 25 saves in a 2-1 overtime win over Columbus when Pastrnak scored the game-winner to clinch the Presidents' Trophy for the Bruins. It's more than likely that both goalies play in the playoffs, but the expectation is that Ullmark will get the first start, unless there is an injury. 
Montgomery Sets First-Year Coach Win Mark
Lost in the shuffle of the season the Bruins are having on the ice, Montgomery set a record for coaches. In his first season behind the Boston bench and the win over the Penguins was the 59th win of the season, which is a new record for a first-year head coach with their new team.
The Dallas Stars moved on from Montgomery in December of 2019 for "unprofessional conduct'' while he was battling alcoholism. Boston general manager (GM) Don Sweeney gave him a second chance behind an NHL bench and the former University of Maine National Champion as a player in 1993 is making the most of his opportunity.
Bruins Week Ahead
Thursday: vs. Toronto Maple Leafs, 7 p.m.
Saturday: vs. New Jersey Devils, 8 p.m.
Sunday: at Philadelphia Flyers, 6 p.m.
Tuesday: vs. Washington Capitals, 7 p.m.
---
---