Tis the season… Fa-la-la-la-la-la-LaFontaine!
Oh, those were the days…when Sabres' legendary play-by-play announcer Rick Jeanneret was calling Pat LaFontaine's goals for the team back in the 1990s. And there were plenty of them. LaFontaine netted 158 goals in Blue & Gold in only 268 games. Jeanneret's catchphrases were as plentiful and as memorable as the goals the Sabres scored.
In the 1992-93 season, the LaFontaine-Alexander Mogilny duo was unstoppable, recording 275 between them. LaFontaine lit the lamp 53 times and added a whopping 95 assists for 148 points in 84 games. Mogilny netted 76 goals to go along with 51 assists and 127 points in 77 games. Lafontaine finished second to Pittsburgh's Mario Lemieux (160 points) in league scoring, while Mogilny finished tied for seventh with Toronto's Doug Gilmour. Mogilny also tied Teemu Selanne, the Finnish Flash, of the Winnipeg Jets' with the most goals scored.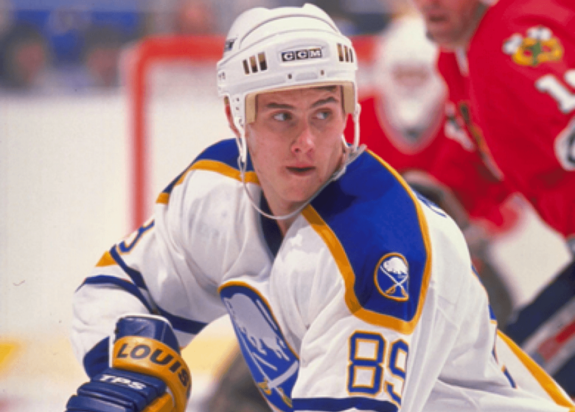 The Sabres only missed the playoffs once during LaFontaine's time with the Sabres. He joined the club in 1991-92 season and played through the 1996-97 season. They reached the Conference Semifinals in both 1993 and 1997.
Sabres Holiday Wish List
Times have changed, though RJ's famous call is still remembered as if it happened yesterday. It's as much a reminder of how good this team once was and how far the current team has to go. With that in mind, we present a 2017 Holiday Wish List for the Sabres.
Stocking Stuffers
For the sake of this story, stocking stuffers are gifts that are achievable in the short run with a touch of savviness.
A high-quality top-pairing, puck-carrying defenseman.
A blue-water-tower-on-the-290-sized industrial container of confidence that Jack Eichel, Ryan O'Reilly and, in fact, the whole team, could use. The training staff could fill their water bottles with it. Hell, they could bathe in it and brush their teeth with it.
A glorious third jersey based on the 1970 original.
A cocktail of beast-mode, confidence and speed with a sprinkling of luck that will counter and eliminate ROR's self-doubt and flagellation so that he can mature into the leader we think and hope he could be.
A win against the New York Rangers in the Winter Classic.
Turning off the mega-freeze thermostat at KeyBank Center.
A Kaleta-like local-boy-makes-good who gives everything on every shift.
Some goal support for Robin Lehner and Chad Johnson.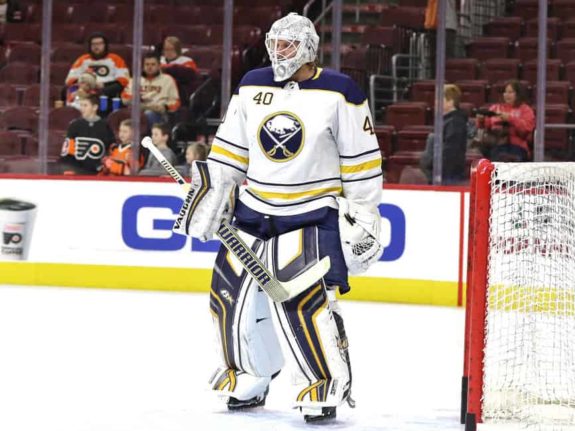 Big Gifts
Big Gifts are at least a year away. They're often the result of a number of Stocking Stuffers in combination and/or a dramatic change in luck.
A Stanley Cup — or at least a deep playoff run so RJ can call one final triumph before riding off into the sun.
A three-pack of fast, aggressive left wingers for the organization.
A team-friendly, engaged and rowdy atmosphere at KeyBank Center that drives the team to better results.
A hugely talented sniper who can play with Jack and finish his passes. Like Danny Gare who scored 50 twice, even while playing tough on a checking line with Don Luce and Craig Ramsay.
A break in the pattern that has made Buffalo the place where goal scoring goes to die — just in time for the arrival of Alex Nylander, Casey Mittlestadt and Cliff Pu.
A Dominik Hasek statue in Alumni Plaza. Pay homage to 'The Dominator' — the best goaltender the Sabres ever had, and, arguably, the best in league history.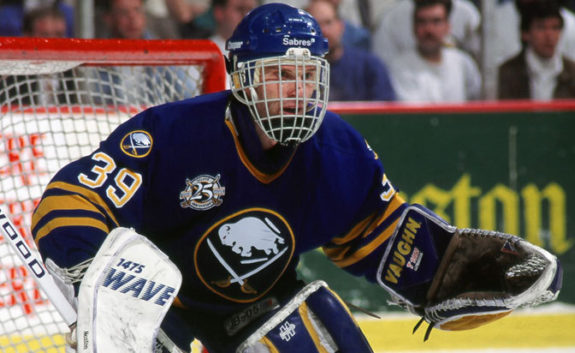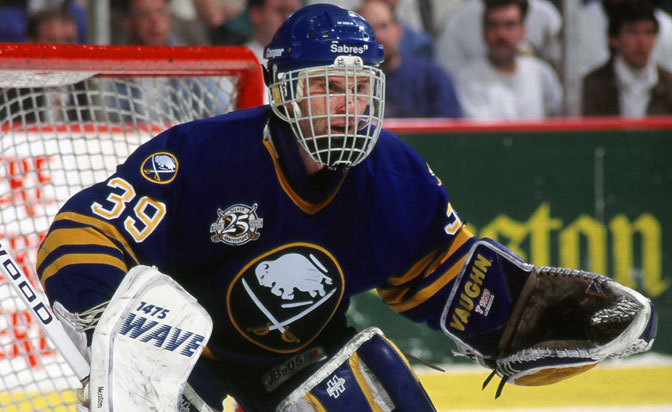 Cheers!
Happy holidays from your Sabres team at The Hockey Writers. Here's wishing you and yours, a hat trick of health, happiness and hockey this holiday season and in the New Year.