While 16 teams are gearing up for what they hope will be a successful run to the 2017 NHL Stanley Cup Finals, the Buffalo Sabres have already turned their sites toward the NHL Entry Draft and, by extension, the preceding Expansion Draft.
Many teams are dreading the expansion draft, and rightfully so – due to the rules of the expansion draft, there will be many talented players left exposed to the Las Vegas Golden Knights. The Buffalo Sabres, however, are not a team that should dread what will go down on Wednesday, June 21. As a matter of fact, the Sabres organization should view the expansion draft as a potential win-win situation: if they play their cards right, they can improve their roster significantly because of the problems that the expansion draft will pose for other teams.
Expansion Draft Rules
Here are the rules of the expansion draft in a nutshell (for the full set of rules check the breakdown at NHL.com):
Each of the 30 NHL teams will lose one player to the expansion draft
Teams will have the option of protecting either 7 forwards, 3 defensemen and 1 goaltender or protecting 8 skaters and 1 goaltender
Any player with a no-movement clause (NMC) MUST be protected by the team
All first- and second-year professionals, along with unsigned draft choices, are exempt from the draft and will not be counted toward a team's protection list
The Las Vegas Golden Knights will select a minimum of 14 forwards, nine defensemen and three goaltenders, and must draft players who make up at least 60% of the salary cap
For the most part, there is little here that the Sabres should fear. For starters, young studs such as Jack Eichel and Sam Reinhart are exempt from the draft, as are the majority of Buffalo's most promising prospects.
Further, the Sabres will not face any agonizing decisions when it comes to who to protect. Unlike some teams that skate 4-5 solid blue-liners (for example) and have to decide who to protect and who to expose, the Sabres are thin enough in every area that there are no hard decisions to make. Buffalo will easily be able to protect its best players – Kyle Okposo (NMC), Ryan O'Reilly, Evander Kane, Rasmus Ristolainen, and Jake McCabe – and still have room to decide which role players are deserving of being protected.
The only drawback revolves around the fact that the team will only be able to protect one goaltender, which means the Sabres will be forced to expose Linus Ullmark to the Golden Knights. It would be unfortunate to lose Ullmark, but let's be honest, with every NHL team forced to decide which goaltender to expose, there will be plenty of proven goalies available for Las Vegas to snag when June 21 rolls around. Ullmark and his 8-11-2 NHL career record might emerge from the draft unscathed.
Sabres Could Shed Dead Weight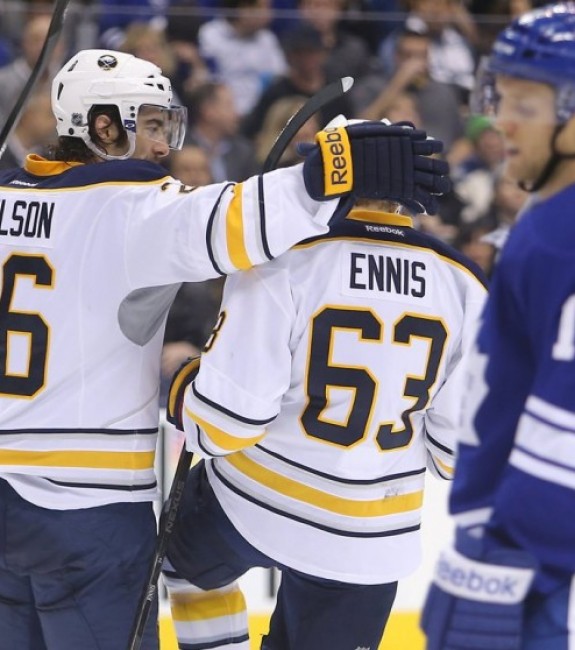 So far, the worst-case scenario would be that the Sabres lose Ullmark to the Golden Knights.  It would not be a crippling blow, especially if the Sabres are able to sign Notre Dame goaltender Cal Petersen by June 1, but it would not be the most desirable outcome, either.
Should Ullmark fail to draw the attention of the Golden Knights, the Buffalo Sabres would be entertaining best-case scenarios: namely, the team could shed the contract of a player who is not producing at an acceptable level, thereby freeing up cap space for GM Tim Murray to play with this summer. When it comes to players who are not producing enough to justify their cap hits, the Sabres have assembled quite a collection. As a matter of fact, they have so many contracts they wish to shed that it is a shame that Las Vegas can't double down and take two players out of the 716!
Fans would probably like to see Matt Moulson, who will cost the Sabres $5 million for each of the next two seasons, head to the desert. But honestly, the team will thank the Golden Knights for taking ANYONE not named Ullmark. Moulson, Tyler Ennis, Josh Gorges or Nicolas Deslauriers, Tim Murray can only dream of a scenario in which one of these players are taken off his hands.
 Another Team's Loss Could be the Sabres' Gain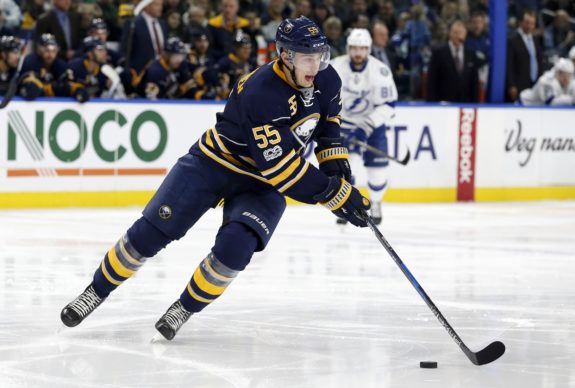 The biggest reason why Sabres fans should be excited about the expansion draft? Trades. Specifically, a trade that could net the Sabres a legitimate top-4 defenseman.
It has been documented numerous times, but it bears repeating: the Sabres' biggest liability in 2016-17 was its blue line.  Injuries had something to do with how poorly Buffalo's defense played in front of its admirable goaltending tandem of Lehner and Anders Nilsson, but the team was weak on the blue line from day one, with only Rasmus Ristolainen and Dmitry Kulikov having solidified themselves as legitimate top-4 caliber NHL defensemen. (Sorry, folks – Jake McCabe is not there yet.)
The Sabres' D would have been porous even if it had remained healthy, which makes strengthening the blue line Tim Murray's top priority this offseason.  Under normal circumstances, they would be forced to overpay for a true top-4 defenseman, either via trade or free agency, but with so many teams looking to move valuable players before they lose them to Las Vegas, Tim Murray is in a position to acquire a quality defenseman who would not be available otherwise.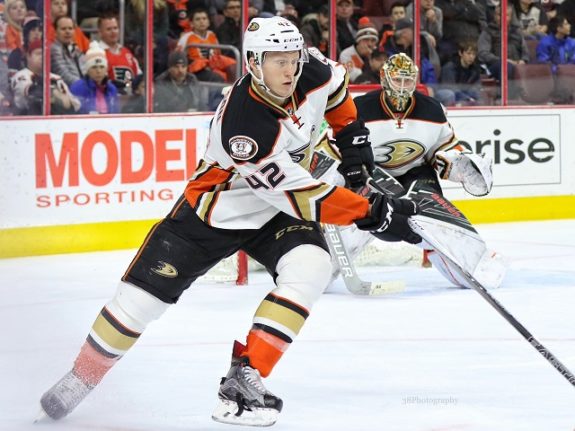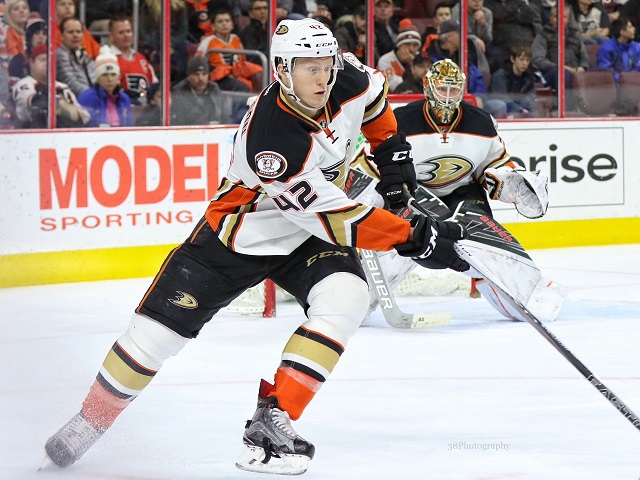 Take, for example, the Anaheim Ducks. They are the best example of a team that stands to lose a lot in the expansion draft.  The Ducks are loaded with quality blue liners, but four players on their roster have NMCs and a handful of young forwards must be protected as well.
There is no way they can choose the option of 8 skaters and 1 goaltender in order to protect more than three defensemen.  As a result, players such as Sami Vatanen and Josh Manson could be exposed. Anaheim GM Bob Murray would be better off trading a young defenseman rather than losing him to Las Vegas for nothing, in which case the Sabres, who currently have a top-6 draft pick and a handful of young prospects, would be wise to try and swing a deal.
Anaheim is not the only team who will be forced to expose a quality defenseman. Nashville and Columbus also have some agonizing decisions to make, so the Buffalo Sabres have an opportunity to improve their team at the blue line.   (There will also be plenty of solid forwards getting moved before the expansion draft, so don't think GMTM won't be looking to improve his top-9, as well.)
Overall, the Sabres are in an enviable position, as they can become one of the few teams outside of Las Vegas who improves thanks to the expansion draft.