The Buffalo Sabres have made some bold moves this offseason. Jason Botterill's first order of business was to boost the defence, with three new starters. One of the biggest acquisitions was Marco Scandella from the Minnesota Wild. Going the other way were left wingers Tyler Ennis and Marcus Foligno.
This has left a hole on the roster that hasn't been filled. Evander Kane remains the top lefty, with newly signed free agent Benoit Pouliot, Matt Moulson and Nic Deslauriers rounding out the left wingers. Zemgus Girgensons and Johan Larsson can shift over to the wing but both have played their best hockey at centre.
Right now, the lineup looks like this: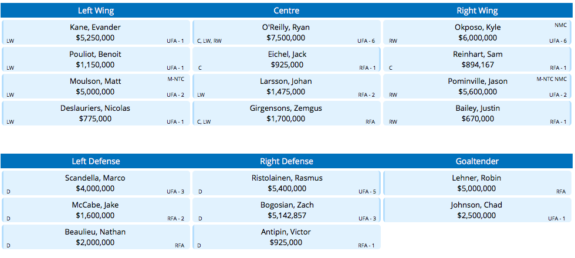 The right side and middle seem like a competitive group. There's even space for a young player like Justin Bailey, a spot that could be filled by any number of youngsters. However, I wouldn't expect to see too many youngsters in the lineup this year, particularly because most of the best prospects are right-handed. So, that means to be competitive the Sabres need help on that left-hand side.
Deslauriers is a hard-worker but his style of play is slowly being phased out of the game. Moulson had brief moments of quality on the power play but did nothing to suggest he'll be more effective 5 on 5. Pouliot is hoping to bounce back with a one-year contract, but does his play really warrant having Jack Eichel as a linemate?
As for top prospects, Botterill talked about letting players develop in the AHL, signing veteran AHLers such as Matt Tennyson and Seth Griffith to help those players along.
Here are a few free agents who are still available and could help fill a hole on the Sabres' roster:
Free Agents Leftover
Jaromir Jagr
He may be 45 but he doesn't play like he's lived almost a half-century. With plenty of quality left over, Jagr scored 46, 66 and 46 points in the last three years. His possession numbers are the toast of the analytics community. He has not dipped under 50 CF% in nine years of tracking the stat.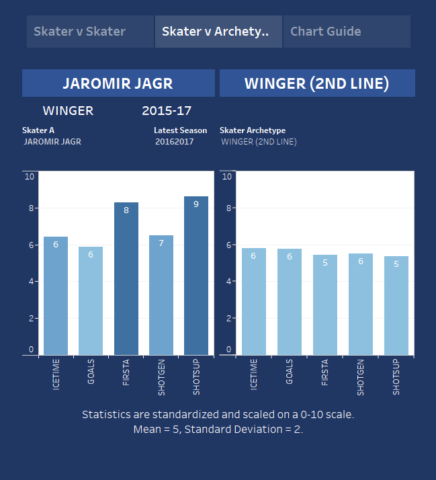 Over the last 24 months, Jagr has played with Johnathan Huberdeau and Alexander Barkov with great success. I think he would be the perfect winger to control play with Sam Reinhart and Eichel. The best part is Jagr could come in on a one-year deal and not affect extensions for either player. And we know he's desperate to sign somewhere…
Everywhere I look,I read:all FA getting calls from10-12teams. Me0 calls.On the contrary,I'm trying to call them,and no ones picking up.😀😳🇨🇿

— Jaromir Jagr (@68Jagr) June 29, 2017
Thomas Vanek
Admit it, you would love to see Jason Pominville and Vanek reunited on a line in blue and gold.
Nostalgia aside Vanek is still one of the better free agent wingers available. Like Jagr, Vanek has been consistent, his points never dropping below 40 in his career. His possession numbers traditionally weren't great but are getting better with age, with a 48.8 CF% last year. Vanek is also a right-hander playing on his off-wing.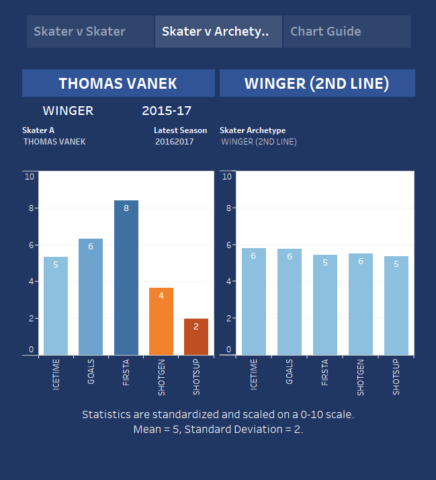 Considering Eichel and Reinhart struggled with their two-way game together last year, Vanek wouldn't be the most responsible pairing, but boy, would they score.
Jiri Hudler
Another European skilled player who is over the hill, Hudler is only two seasons removed from a 76 point season playing with the Calgary Flames. Even in 2015-16, he scored 46 points in 72 games splitting time with the Flames and Florida Panthers.
Last year was dismal and shows how quickly a 33-year-old's stock can drop. However, Hudler came down with a mystery illness and only played 32 games for the Dallas Stars after signing a one year deal.
He is less of a sure thing than Vanek or Jagr, but could still spark some offence playing a top six role consistently. Prior to his illness-wrecked campaign, Hudler scored 122 points in 150 games.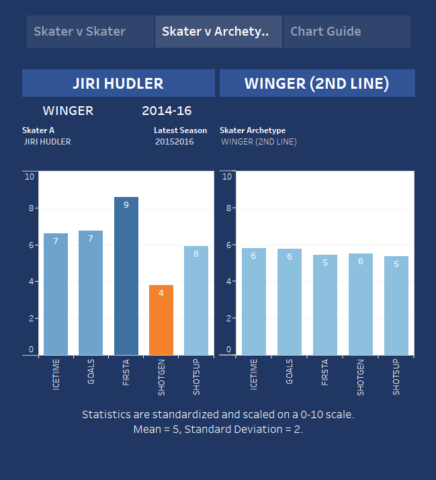 While it would be nice for the Sabres to pull another blockbuster trade to fill a need, it is not the most realistic option. The most obvious trade candidate is Matt Duchene who is being shopped by the Colorado Avalanche. The problem is the Sabres don't have the assets necessary to acquire him, and his contract would really push them to the limit.
Maybe Botterill has seen something in a prospect that we haven't accounted for. Maybe Matt Moulson will roll back the years under coach Housley's system. If not, it looks like there is a lack of proven potential on the Sabres' left-side.