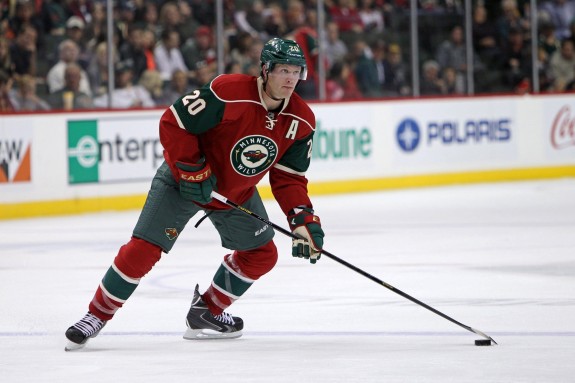 I've reached a weird point with this Buffalo Sabres team.
I'm not dumb enough to have any semblance of long-term expectations in relations to this season because this is going to be one of the worst the franchise has endured. But what kind of expectations can one have?
At this point, the answer to that question is really simple: expect them to be competitive, expect Ryan Miller to just flat out steal a game here and there, and expect this group to be the front-runner for the first overall pick. After that, there's not much else to root for, so just sit back and enjoy watching a young, hard-working team and dream about June.
Here's the week ahead.
12/31 @ Winnipeg
The first of two straight against the Western Conference's Central Division, the Sabres will be looking for a repeat performance of the last meeting between the two teams. Aside from a quick spurt by the Jets, the Sabres dominated, outworking and out-shooting the Jets on their way to a 4-2 victory.
Already defensively challenged, the Jets are a little banged up on defense – Paul Postma and Grant Clitsome are on the injured reserve – but not enough that they need to worry. They're still going to give up a ton of shots and Ondrej Pavelec will likely turn away a few of them.
Same formula this time out for the Buffalo Sabres: skate hard, win the battles along the wall and get shots on net. Good things happen when you put the puck on net.
1/2 @ Minnesota
It was a low-scoring affair the last time these two met up and that likely won't change this time out, especially given that the Wild's superstar winger Zach Parise is on the injured reserve with what is believed to be a fracture in his foot.
Not only that, but the Wild have been in a bit of a free-fall of late. They've dropped five straight and seven of ten. They're in survival mode now and will likely be in a dogfight for the eighth spot in the West at best.
That's the wonders of no expectations: you don't have those pesky playoffs to stress you out.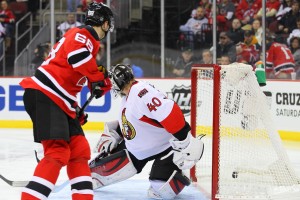 1/4 vs New Jersey
The Devils, like the Sabres, have experienced a bit of a turnaround since the season began. They've climbed out of the cellar in the Metropolitan Division and have put themselves in the race for second in that division (Pittsburgh has a 14-point lead on second place Washington; that race is over already).
Part of that is because Jaromir Jagr is an inhuman machine. At 41 years old and in his final season, Jagr is still one of the better producers around and it's even more impressive given who he's playing with. His 13 goals, 21 assists and 34 points all lead the Devils at this point. He's been hitting milestone after milestone of late and will likely continue to do so. That's what happens when you've been one of the most dominating scorers in the game for a decade.
For the Sabres, the biggest task will be cracking either Martin Brodeur or Cory Schneider. The duo has been solid this season and a big reason the Devils are anywhere near a playoff spot in the East as of this writing.
Prediction for the week: 1-1-1
Ryan is a lead writer for The Hockey Writers as well as editor for Mile High Sticking and co-owner of The Farm Club. Follow him on Twitter to discuss all things puck, Bills football, or his hatred of all things Philly.