Free-agent forward Jimmy Vesey chose dirty-water dogs, Broadway lights and the New York Rangers. Free agent goalie Cal Petersen opted for the film industry, Sunset Boulevard and the Los Angeles Kings. For Sabres fans, let's hope with defenseman Will Butcher, the third time is the charm and he opts for chicken wings, Canalside and the blue and gold of Buffalo.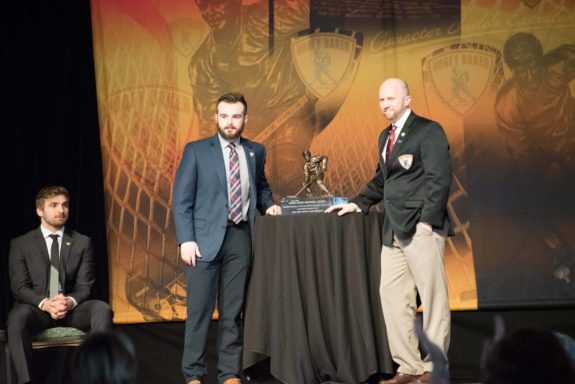 The Hobey Baker Award-winning defenseman became a free agent at midnight Tuesday night. According to the Denver Post, Butcher is scheduled to meet with three teams: the Sabres, the New Jersey Devils and the Vegas Golden Knights.
Do You Know the Butcher, Man?
Butcher will not be signing with the team that selected him in the fifth round of the 2013 NHL Entry Draft–the Colorado Avalanche. Avs general manager Joe Sakic met with the 5-foot-10 lefty defenseman after he captained the Denver University Pioneers to a Frozen Four NCAA title; however, Butcher stated he wasn't interested in a deal with the organization. He turned down their entry level contract offer.
According to Butcher, back in April, Sakic, "came in and gave me his whole spiel about changes in the program, going younger and everything like that. I told him I'd get back in touch with him." Today, Butcher has all the leverage.
"I'm weighing all my options right now. I want to take my time. I don't have anything to rush into right now. I'm not going to play anywhere right now. So I might as well take my time."
In Butcher's senior year with the Pioneers, he lit the lamp seven times and added 30 assists for a career-high 37 points in 43 games. He needs to focus on adding muscle and strength to succeed in the NHL as a blueliner. Then again, Ryan Ellis is similarly sized and he excelled under Housley's system in Nashville.
An Improving Defense
Sabres general manager Jason Botterill has done his best to revamp the team's woeful blueline crew. This includes the additions of Victor Antipin, Nathan Beaulieu, and Marco Scandella, and the subtractions of Cody Franson and Dmitri Kulikov. Gorges will likely be reduced to the bottom pair or the seventh defenseman.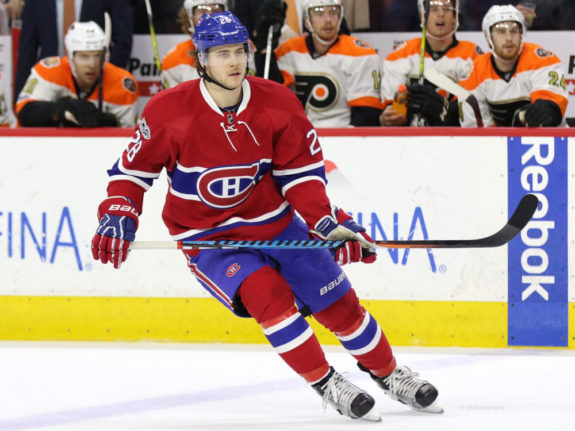 Adding Butcher, considered the top defenseman still on the market, would be another piece of the puzzle, though he would likely find himself in Rochester to start the season with Brenden Guhle and Casey Nelson. Logging quality minutes could be his best option there. However, injuries will happen and turnover is imminent, so even if the former U.S. National Development Team player starts in Rochester, he could very well make the one-and-a-half hour drive west to Buffalo on the I-90 as a midseason call-up.
The Housley Effect
Butcher's agent has stated his client wants a clear path to NHL playing time. He's just barking for his client. The defenseman has even stated he doesn't need to play in the NHL next season. More important, he wants to put himself in the best place to develop. That's where Sabres new head coach Phil Housley and his Hall of Fame resume could be a big draw.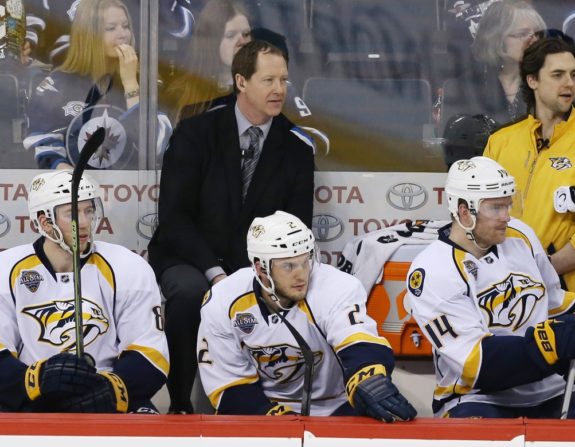 The Wisconsin native has a history of playing in international competition with Jack Eichel and Hudson Fasching. Both played with Butcher during the 2014 and 2015 IIHF Under-20 World Junior Championship.
With a new, youthful front office, it's nice that the Sabres have some allure to free agents. There's certainly a sense of optimism and momentum building for the 2017-18 season. It's not something to take for granted, given this franchise's recent past.
Realistic Expectations for a New Defense
While the defense has been overhauled, there's no guarantee it'll be great. Newcomers will take time to develop chemistry and gel with not only one another, but with Housley's new system. Plus, Antipin hasn't played one minute in the NHL yet.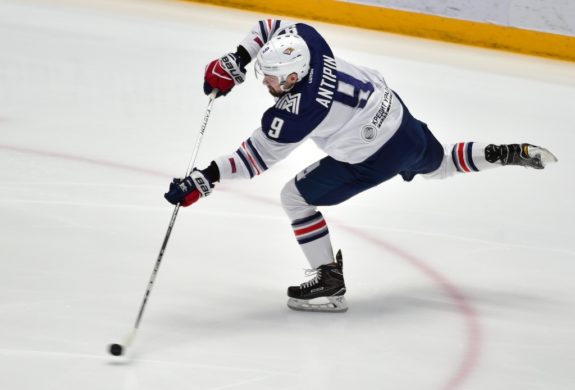 Butcher, while skilled, is still only a college prospect that would be great to have in the team's pipeline to develop. The increased competition for minutes should push one another to earn playing time and not coast by on past successes.
We should know in the next few weeks where the 22-year-old will land. Much like a good defenseman clearing his zone, his first move could set things in motion for his future success.
Jeff has been covering the NHL for over a decade for various sites. He's been with The Hockey Writers as a lead Sabres writer three years, while also writing a satire column called "Off the Crossbar."