It took six years, but Sabres owner Terry Pegula appears to have made some smart, calculated hires for his hockey toy called the Buffalo Sabres.
With rising stars Jason Botterill as general manager and Phil Housley as head coach, the franchise has injected youth, passion and legitimacy. Botterill, who has been an assistant general manager with Pittsburgh for four years, brings modern thinking and business acumen along with a resume that includes two Stanley Cups and a Master's degree. Housley, a member of the Hockey Hall of Fame, has been a coach for Team USA, has won Gold at the World Cup of Hockey, and has a history of connecting with young stars and bringing out their best.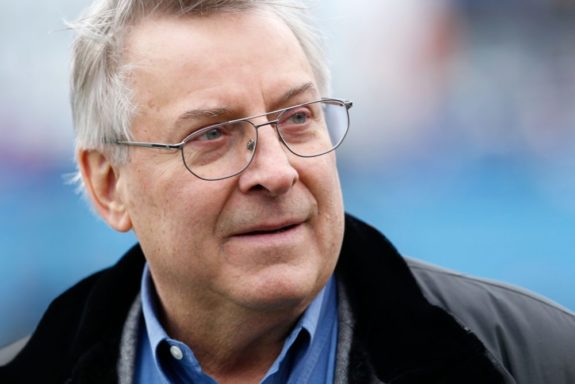 The moves suggest the organization will finally put an emphasis on speed, skill and skating above everything else.
The hires bring a new credibility to a floundering franchise still trying to climb back in the race for postseason play. With fractured leadership and nominal accountability, the team failed to sustain any level of success for much of last season. Inconsistent offense, poor defensive transition play and injuries to key players also plagued them.
Botterill Impressed
Botterill was so 'wow'ed' by Housley and their philosophies meshed so well during his interviews that he ended his search prematurely, passing on Penguins' assistant coach Rick Tocchet.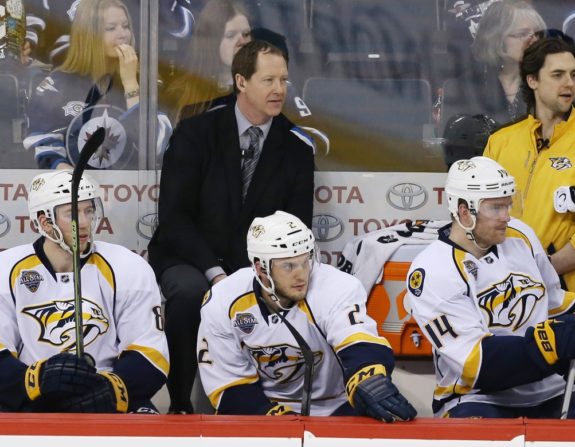 Botterill was really impressed by Housley's work with the Nashville Predators over the past four season. There, he helped develop a group of young, offensive-minded troop of defensemen that were fundamental to the Predators' playoff run that included their first Stanley Cup Final appearance.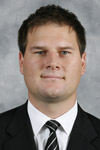 "He gets the most out of his players, and I think that trait resonated in the interview process," Botterill said at Thursday's press conference. "His approach to the game aligns with the way we envision our hockey team playing, and we're excited to see where his leadership will take us."
Both Housley and Botterill had a hand in this year's Stanley Cup Final, Botterill as an Penguins assistant GM and Housley as an assistant coach.
In a light-hearted moment during the press conference Thursday at KeyBank Center, Housley was asked if there were any hard feelings toward his new boss, who was a member of the Penguins team that beat his Predators.
"We're over that now," Housley said, with a big laugh.
Rubbing Shoulders and Drinking Coffee
After the season ended and shortly before he was let go, general manager Tim Murray said he likes coaches who grab a coffee and hang out in the locker room, rather than watching film all day.
Both Murray and Bylsma, the guy who didn't drink the coffee, are gone.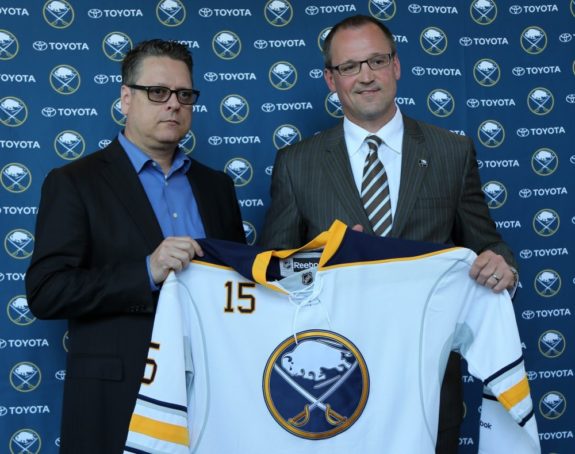 Housley's approach is very much a grab-a-cup-of-coffee approach. "I think I want to be rubbing shoulders with the players. I understand what they're going through and I think that's one of the biggest assets that I have, is going through the battles with them," he said.
Housley teaching youngsters like Jack Eichel, Brendan Guhle, and Jake McCabe will be a breath of fresh air.
"I'm really looking forward to the challenge and I'm really excited. I don't think people realize how pumped I am about coming back to Buffalo, and being a part of this organization and trying to do something special here."
On the Attack
Last year, the Sabres often looked unprepared, digging themselves in holes and from which they would have to battle back. Despite having a Stanley Cup to his credit, Sabres' head coach Dan Bylsma was never able to garner the full attention or respect of the players.
If history is any indication, that shouldn't be the case this year. Housley's preparation and attention to detail are a few of his defining qualities that helped the Predators succeed last season. It'll be up to the evolving roster of players to execute the Hall-of-Famer's game plan.
Housley, like Botterill, stated several times he wants speed in his lineup. He wants to attack using a five-man unit. With this new regime in place, players have no loyalty or laurels to rest on. From franchise centerpiece Jack Eichel to fourth line grinders, they need to prove to the new coach and general manager they can perform.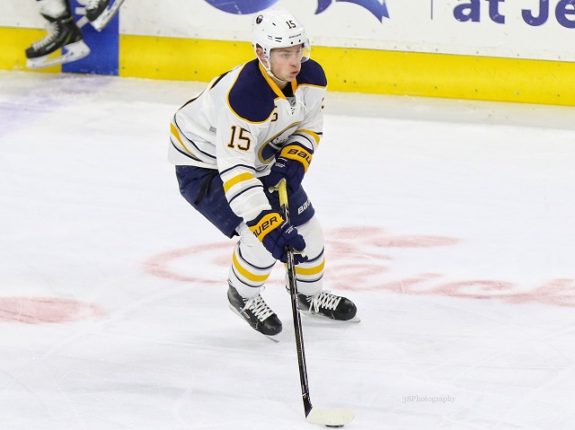 An Impressive Career
Older fans grin when recalling the familiar call of "Wowie Housley" and Housley still remembers high-fiving Sabres fans and loud, raucous crowds at Memorial Auditorium during the 1980s. And he wants to resurrect that same passion in the new arena.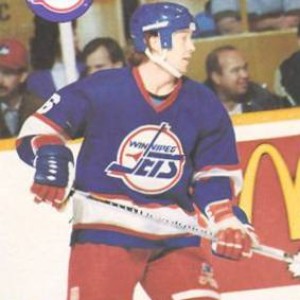 Housley is the all-time scoring leader for American defenseman, tallying 1,232 points (338G, 894A) in 1,495 games over a 21 year career. He ranks fourth in scoring all-time for defenseman, with his best season coming in 1992-93 for the Winnipeg Jets when he scored 97 points in 80 games. Almost half of his career points (129G, 480A) came on the power play.
He was drafted with the sixth overall pick in 1982 by the Sabres. Enamored with him, general manager Scotty Bowman, then a five-time Stanley Cup winning coach said, "Phil Housley is the nearest thing to Bobby Orr I've seen."
"He took a chance on a high school kid that probably weighed 165 pounds soaking wet, and gave me an opportunity," Housley added. Upon making the Sabres' opening-night roster four months after being drafted, Housley scored 66 points in 77 games.
"I'm over 200 pounds now," laughed Housley.
The baby-faced 53-year old redhead was inducted into the Hockey Hall of Fame in 2015 with Sergei Fedorov, Bill Hay, Peter Karmanos Jr., Nicklas Lidstrom, Chris Pronger and Angela Ruggiero. Housley, Lidstrom and Fedorov were arguably three of the best D-men in the last 25 years. They're all influential figures for their countries, inspiring generations of hockey players.
A New Regime
Once again, there's optimism and hope surrounding this team. While fans want immediate results, they will need to understand that success doesn't happen overnight. Just as Pegula is giving Botterill and Housley a chance, fans need to give the rising front office stars an opportunity to build a team, develop players, coach a scheme and instill accountability.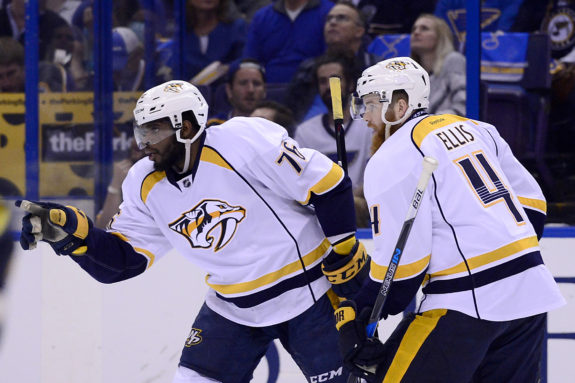 In Nashville, Housley had Roman Josi, Ryan Ellis, P.K. Subban and Mattias Ekholm to work with. As it stands right now, in Buffalo, he has Rasmus Ristolainen, Jake McCabe, Zach Bogosian and Josh Gorges. The difference is night and day.
That said, it appears as though Buffalo's franchise worst playoff drought of six years will be snapped sooner than later.