Even if the New York Islanders make a trade before this year's expansion draft, they will lose a quality player. There's no way to deny it. However, with depth in the prospect pool and in the AHL, the Islanders know they can still enter the 2017-18 with a better team.
Isles Forced to Expose Quality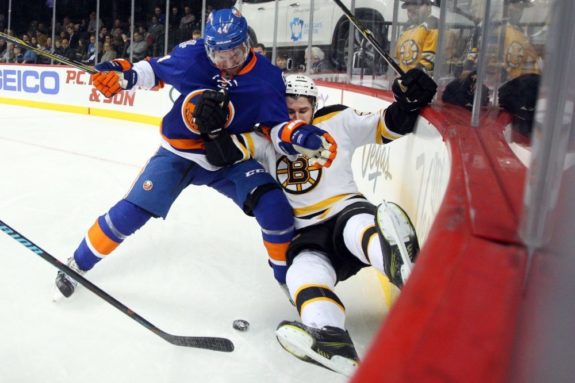 With so much depth on defense, the Islanders are in a complex position. They have plenty of youth on offense and they have pieces to trade in order to best protect their investments as well. But still they will lose a quality player in the expansion draft. Whether it's Calvin de Haan, Thomas Hickey, Ryan Strome or Casey Cizikas, the Isles are going to give up something. And whomever they lose will be able to make an immediate impact for the Vegas Golden Knights. USA Today's Kevin Allen said it best on June 15, stating: "The Islanders will give the Golden Knights a player who may be on the team for a while."
That thought would petrify some NHL coaches, but not Doug Weight. Already revamping the team's coaching staff by adding Scott Gomez and Luke Richardson, Weight isn't scared to put his stamp on the team. If that means losing a player, so be it. Guiding the Islanders to the second-best record in the NHL after the team fired Jack Capuano, Weight has already dealt with his share of adversity.
"We have a strength," Weight told Newsday on June 8. "We have good players on defense and we have good numbers there. There's teams that need things we have and there are teams that have things we need . . . To add a high-end skill player on the offensive side, that's something we think about."
What the Islanders Need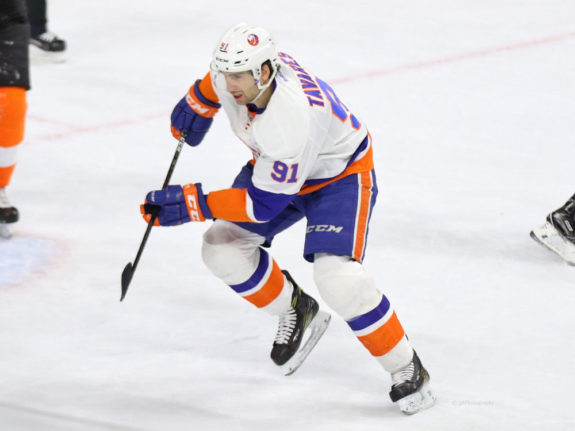 No, Weight is not talking about the recently re-signed Steve Bernier. The Islanders need another top-six forward. Not only to get back in the playoff picture but to satisfy captain John Tavares. Scheduled to be a free agent at the end of next season, Tavares needs pieces. The Islanders need to win now and more importantly, Tavares needs to feel like they are doing more than trying to win. The rebuilding and waiting are over. Whether it be a free agent signing or a trade, the Islanders will have to be more aggressive than ever.
Expansion Draft Past Not Kind to Isles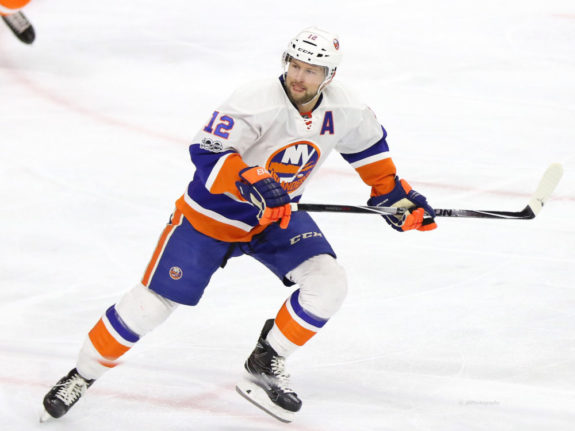 The Islanders haven't had the best track record in expansion drafts. Long-time NHL players the likes of Glenn Healy, Jeff Hackett, Joe Reekie, Rob DiMaio and Tom Fitzgerald were lost in the past. While none were superstars, Fitzgerald and Healy were playoff heroes that brought a ton of heart to the team. Much like the 1993 Expansion Draft, the Islanders will lose a person fans are fond of. Yes, that could mean Josh Bailey. As a result, it's possible that they go out and make a deal or two to ensure they don't lose the intangibles they need to get back to the postseason.
Islanders Have to Make a Move
Either way you look at it, the Islanders will be a bit of a different team in 2017-18. But unlike previous seasons, they'll have no choice. They must be aggressive on the trade market to ensure they put a winner on the ice.