No, it's not the ideal situation. First, a 7-3 blowout in Game 1 of a series that you were favourites to win. Follow that up with a three-game suspension for Michael Bunting and the Toronto Maple Leafs are in for a ride in the first round of the Stanley Cup Playoffs once again.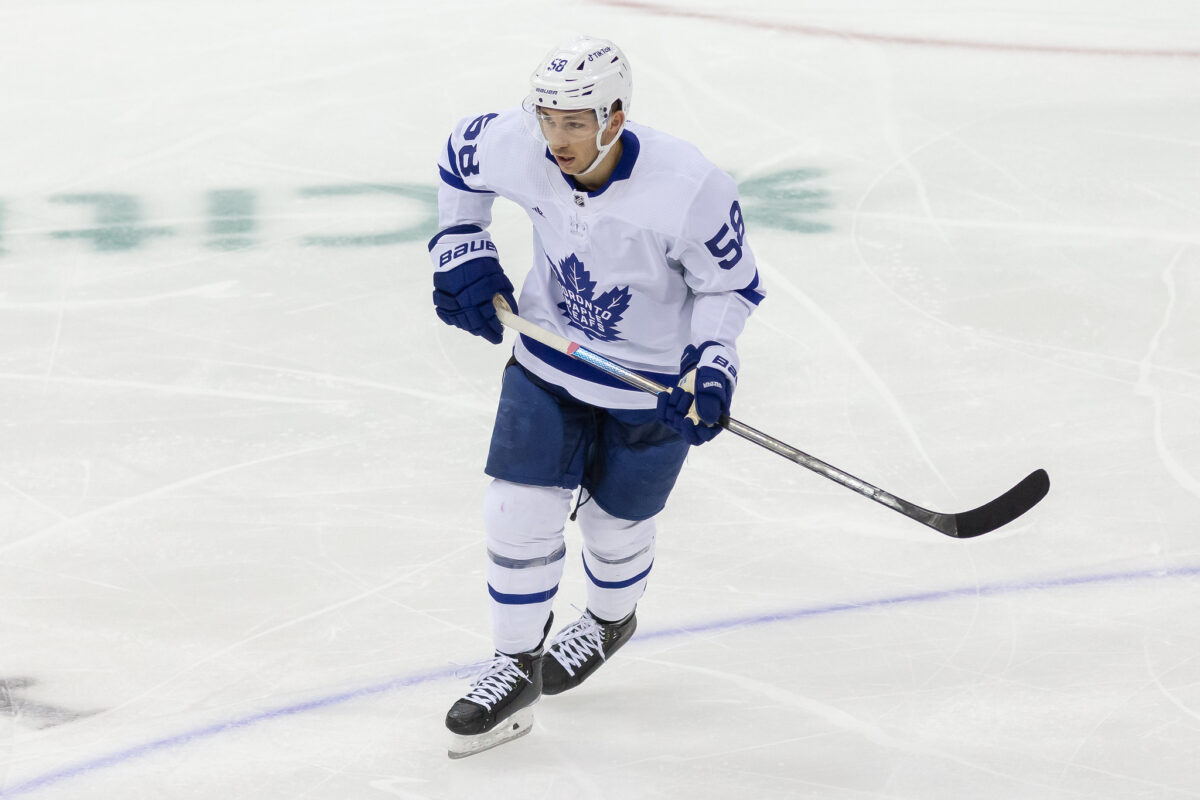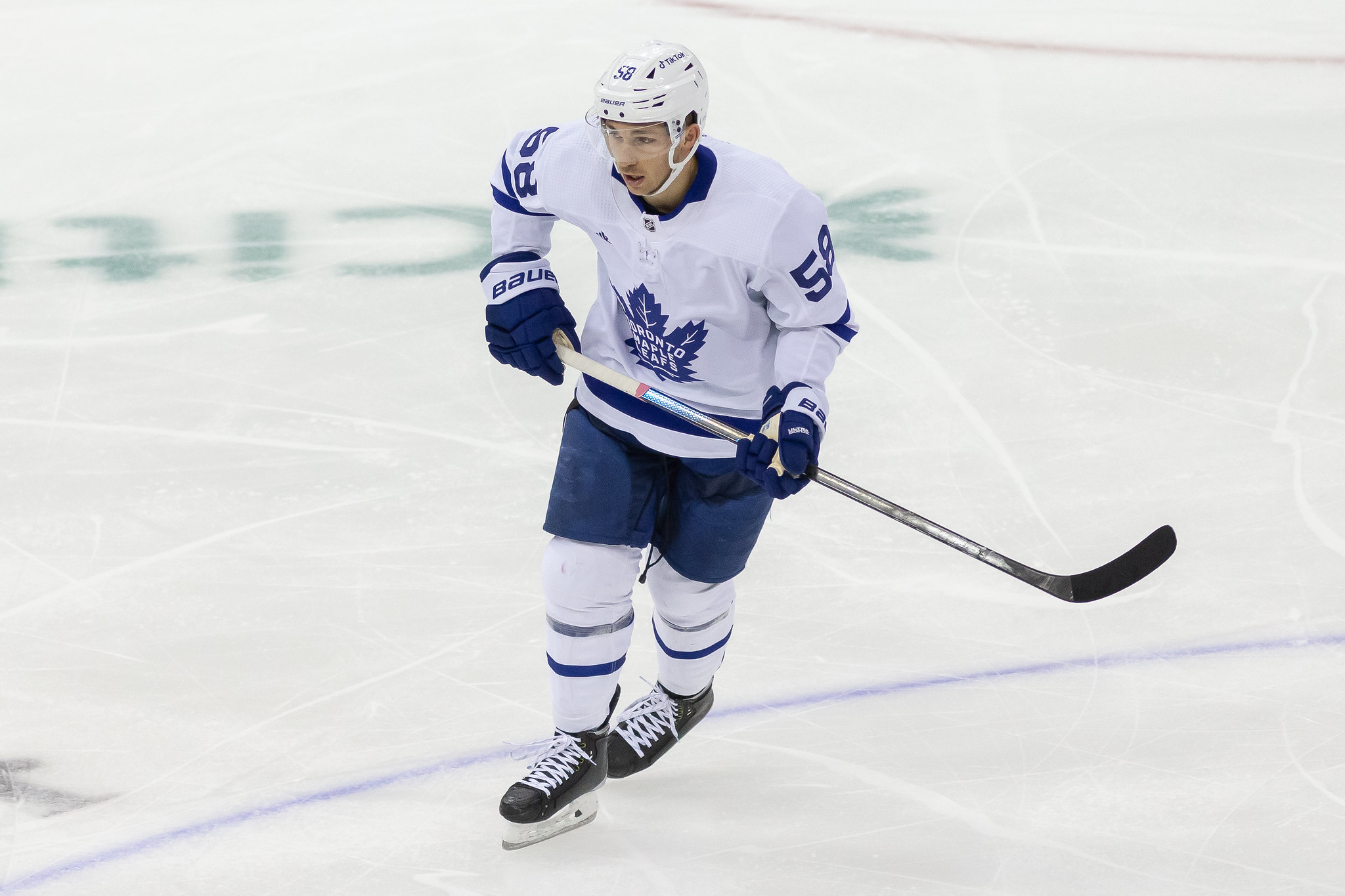 Forget for a second the lack of previous offences for Bunting and the fact that Minnesota's Matt Dumba received no supplemental discipline for his hit on Joe Pavelski in their series, but the Bunting suspension adds to a long list of supplemental discipline this team has received in their previous first-round series matchups.
---
---
Still, while the team can't change the outcome of the decision made by the oft-criticized NHL Department of Player Safety, they can try to find some kind of silver lining in a situation that clearly sets them back a step or two — already down one game to the Tampa Bay Lightning.
Related: Wes McCauley's 'Conflict of Interest' a Serious Miss for NHL
In that sense, there will be a number of Maple Leafs looking to capitalize on the absence of Bunting in the team's lineup over the next three games and it could force Sheldon Keefe to make some tough decisions when Bunting returns for Game 5, if the series goes that far.
Matthew Knies Getting the Call
On Wednesday, it was reported that rookie forward and NCAA standout Matthew Knies was wearing a regulars jersey in the team's practice, running lines with some of the team's regular roster players. While confirmation still needs to be made, the idea of having Knies suit up for a playoff game right out of college fits perfectly with the narrative that many within Leafs Nation were hoping for when they finally signed the product of the University of Minnesota.
After a season that saw him scored 21 goals and 42 points for Minnesota, Knies and his teammates were beat in the National Championship game by the Quinnipiac Bobcats prior to signing his deal with the Maple Leafs.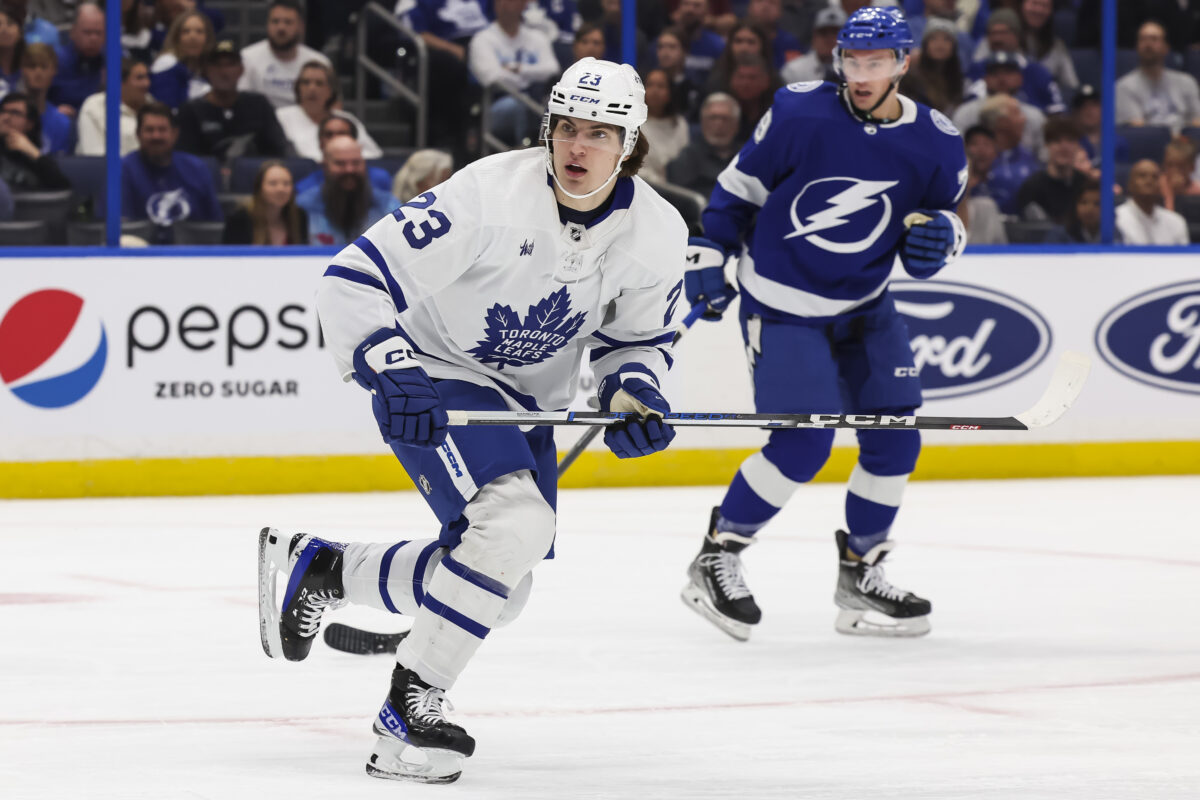 Fast forward and Knies signed his entry-level deal with the Maple Leafs before suiting up for three regular season games to close out the year with the team. In the process, he tallied one assist on four shots while averaging over 13 minutes per game. Even with the small sample size, Knies had a 52.5 Corsi For Percentage (CF%) in all situations while playing alongside some of the Maple Leafs' top players.
This run could be a little different, but he has an opportunity to prove his worth to Keefe and the Maple Leafs in a short span. Assuming he does suit up, he was practicing on the team's third line and could use that as a chance to play a significant depth role for the team as it pursues a series win against the tough Lightning squad.
As for how he's feeling about the opportunity to possibly suit up on Thursday, Knies said: "That'd be awesome. Every kid's dream to play in the playoffs and play for the Stanley Cup. So, I'd be super stoked and pumped to be a part of it and contribute."
Järnkrok Jumps Back Up
Another player that should get a good look on the top line again for the Maple Leafs is Calle Järnkrok. Järnkrok finished the regular season with 20 goals and 39 points in 73 games. It was a career-high in both categories for the 31-year-old and at points in the season he was given the opportunity to play alongside the Maple Leafs' top line.
Playing on a line with Auston Matthews seemed to benefit Järnkrok this season. While it was limited minutes, the two were on the ice together for 179 minutes this season in all situations. During that time, they had a Corsi For Percentage of 56.02, an expected goals for percentage of 62.09 and 54 high-danger scoring changes for compared to just 34 against.
---
Latest News & Highlights
---
The Maple Leafs outscored the opposition 10-4 during those limited minutes this season and judging by the eye-test, Matthews enjoying knowing that Järnkrok could get the puck off quickly, serving him up opportunity after opportunity in front of the opposition net.
Getting Järnkrok back up on the top line could prove to be a successful move if these two players can rekindle the little bit of chemistry they had during their limited time together this season.
Kerfoot Moving Into the Top Six
With the movement in the lineup, there's a good chance that we see Alex Kerfoot back in the Maple Leafs' top-six when the puck drops on Game 2. Kerfoot's coming off a season in which he was up and down the Maple Leafs' lineup finishing with 10 goals and 32 points in 82 games.
Kerfoot's offence mostly came from December on and while it was scattered throughout the season, surely he'd be the first person to tell you that it wasn't his best all-around year on either side of the puck.
Related: Maple Leafs' McCabe an Impact Option in First Career Playoffs
Still, his teammates have stood by the struggling Kerfoot and while it might not sit well with some of Leafs Nation, William Nylander is excited to see him back on the team's second line as they get set for Game 2 on Thursday.
"We're back. Were we there las playoffs too? Yeah. We played together a lot in the playoffs and in big games so I think we can build off of what we've been able to do in the past," Nylander said of their reuniting.
Keep in mind, if the series does go five games, the likelihood is that Bunting will return to his spot atop the Maple Leafs' lineup. That said, this three-game stretch remains an great opportunity for all three of these players to shine and earn more playing time once the suspension is over.