The 2023 NHL Playoffs have officially kicked off, and as we are all aware, this is the first time since 2006 that neither Sidney Crosby nor Alex Ovechkin is active. Both had great regular seasons individually, as Ovechkin, for one, scored another 42 goals as he marched ever closer to Wayne Gretzky's all-time record. But the Washington Capitals, mired in mediocrity, posted a 35-37-10 and were eliminated from playoff contention by mid-March.
As for Crosby, though his production slowed down the stretch, he still finished with 33 goals and 93 points. It was the seventh time he reached 90 points, and he finished the season with 1502 in his career. But it wasn't enough, as the Pittsburgh Penguins hobbled 9-10-2 after the trade deadline to a 40-31-11 record, ending their playoff streak of 16 seasons.
For the Penguins, having the best player of his generation isn't enough anymore. As great as Crosby was in his 18th season, there were too many issues surrounding the team that outweighed his greatness. Let's look at the biggest factors that conspired against the Penguins this season.
Penguins' Inconsistent Goaltending
This is a topic that has been covered extensively by us here at The Hockey Writers and other outlets: the instability in net was key to the Penguins' downfall. Whether it was Casey DeSmith or Tristan Jarry, there was far too much streakiness that could not have inspired confidence in the team in front of them. This was clearly not a winning tandem in the second half of the season.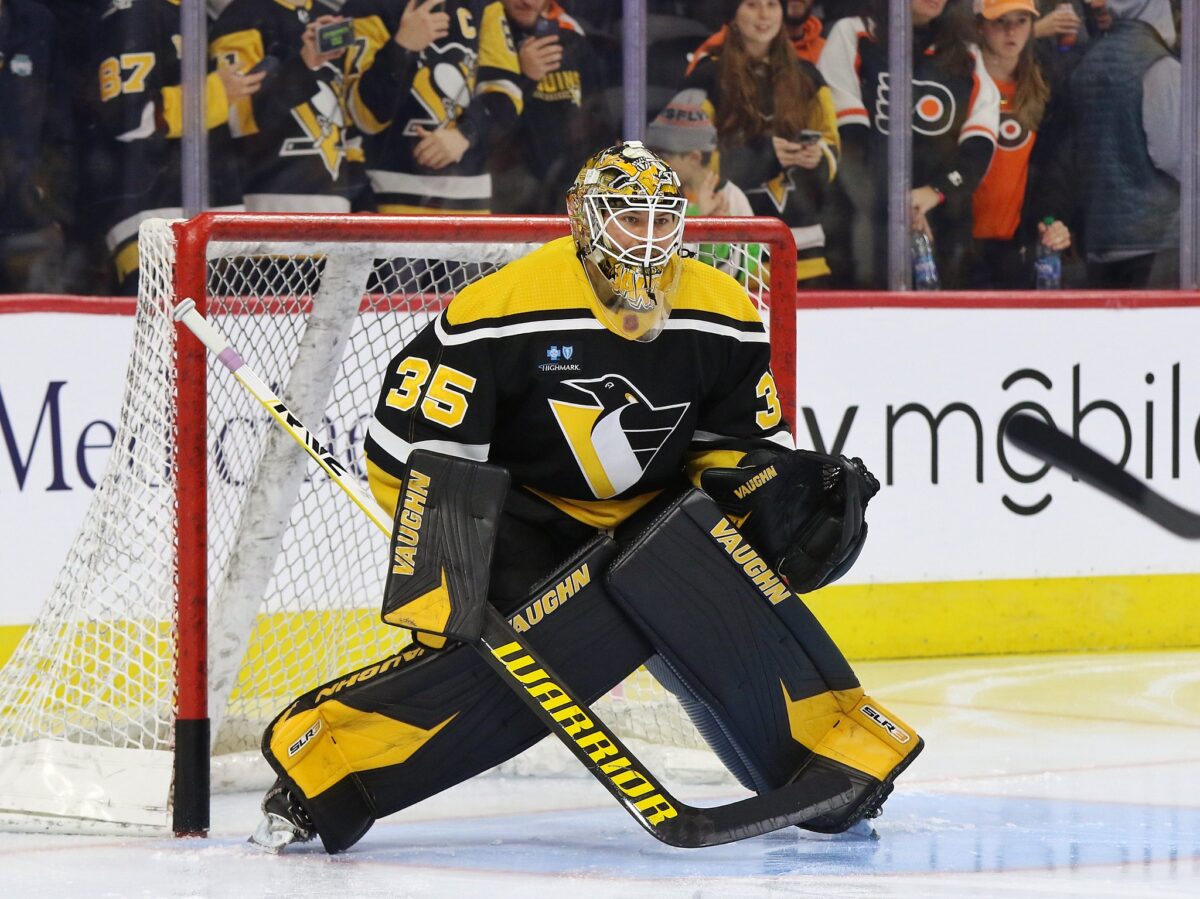 Through 46 games, the Penguins were above the playoff line with a 23-15-8 record. Not good, but workable. For his part, Jarry had been solid, going 16-5-5 and posting a .921 save percentage (SV%), tying his career best. Following a 2-1 loss in overtime to the New Jersey Devils on Jan. 22, Jarry would miss almost a month with injury. With him out, DeSmith took over and yielded a 3.46 goals-against average (GAA) and .904 SV%. The Penguins went 4-4-1 during Jarry's absence, finding themselves sliding in the standings.
Upon Jarry's return, he was clearly off. DeSmith relieved him twice, and their numbers swapped, as DeSmith's 2.85 GAA and .906 SV% bested Jarry's 3.26 and .890, respectively. Against the lowly Chicago Blackhawks on April 11, a must-win game for the Penguins, Jarry was shaky and surrendered two goals in 26 seconds as the Blackhawks, who never trailed in the game, went ahead for good and won 5-2; the New York Islanders clinched the final wild card the next night. In their final game, playing for pride, Jarry and the Penguins lost 3-2 in overtime to the Columbus Blue Jackets, the team that had been jockeying for the worst record in the league with Chicago and the Anaheim Ducks.
Related: Penguins Are Facing Some Serious Franchise Identity Questions
---
Latest News & Highlights
---
As for DeSmith, even as a backup, he is already 31, and his numbers have been in decline for three-straight seasons. The Penguins' best option may be to shop DeSmith around and tap into their prospect pool, with Filip Lindberg or Joel Blomqvist waiting for their shot with the big club. The issue then becomes an inexperienced backup to a starter who can't stay healthy, which likely means another absence from the playoffs next season.
Penguins' Forwards Falling Behind
Now at first glance, this would not appear to be much of a problem. Crosby and Evgeni Malkin both played a full schedule together for the first time in their careers, and like Crosby, Malkin maintained a point-per-game pace. Jake Guentzel continued to score well, leading the team with 36 goals and 11 on the power play. Jason Zucker enjoyed a career renaissance with 27 goals and his highest totals since 2017-18 when he was a member of the Minnesota Wild. Finally, Rickard Rakell and Bryan Rust added 28 and 20 goals, respectively.
But it wasn't enough.
Though their top-six forwards all scored 20 goals or more, the first time six Penguins scored 20 since the fabled 1995-96 season, the bottom-six was a wasteland of slow, lethargic play and little offensive production. This was headlined by veteran center Jeff Carter, who, at 38 years old, slumped to the worst season of his career. He suffered through three separate 11-game goalless droughts and managed to light the lamp only 13 times. However, he has said that he wants to continue playing for Pittsburgh next season.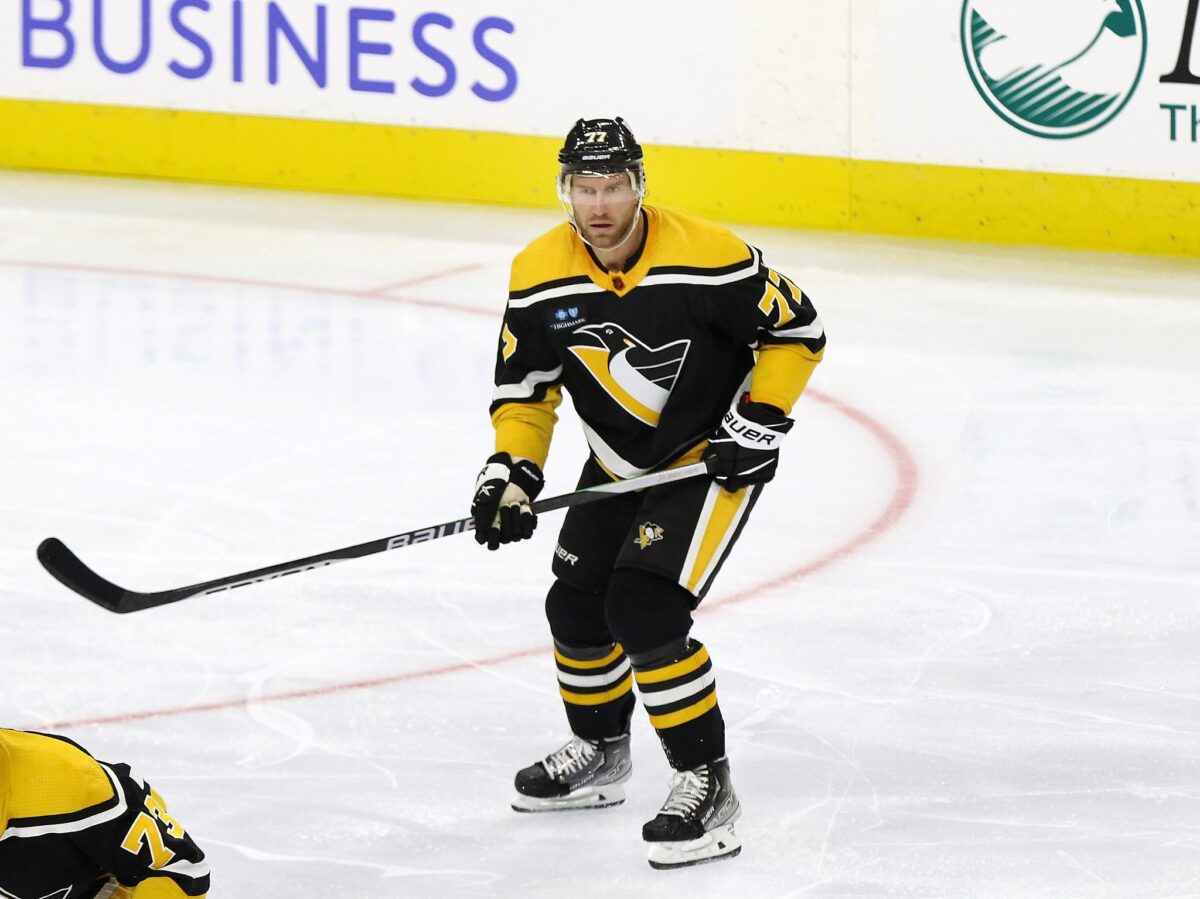 Heading into the trade deadline, general manager (GM) Ron Hextall waived Kasperi Kapanen, who had been slogging along with seven goals and 20 points through 43 games. The St Louis Blues claimed him, and he responded with eight goals and 14 points in 23 games in his new surroundings. Whether his uptick will continue and haunt the Penguins next season remains to be seen, but it was who replaced him that really hurt: Mikael Granlund.
To acquire the veteran Finn at the deadline, Hextall shipped a second-round pick in this summer's entry draft, a pick which, in hindsight, looks like it would have been more useful staying in Pittsburgh. Granlund, perhaps more than any other forward, looked slow compared to opponents in the Eastern Conference, as teams like New Jersey have gotten faster and more skilled as players like Jack Hughes have emerged as stars. In the final 21 games of the season, Granlund contributed only a goal and four assists on 38 shots. To make matters worse, he still has two years at $5 million on his contract and looks to be an albatross for the team going forward.
And to underline this blunder further, the Granlund deal was made after one for JT Miller fizzled out. What a difference that would have made.
Hextall's Inept Management
The inability to put together a team that can skate and score with younger, faster clubs or to prevent those clubs from scoring comes down to inept management. This failure is Hextall's, and he was dismissed from his duties the day after the season ended. Though he was able to re-sign Kris Letang to keep the core together, Hextall was unable to address the rest of the blue line. Not only was Letang hurt this season, but they also lost Marcus Pettersson, Jeff Petry, and Dmitry Kulikov to stints on injured reserve (IR).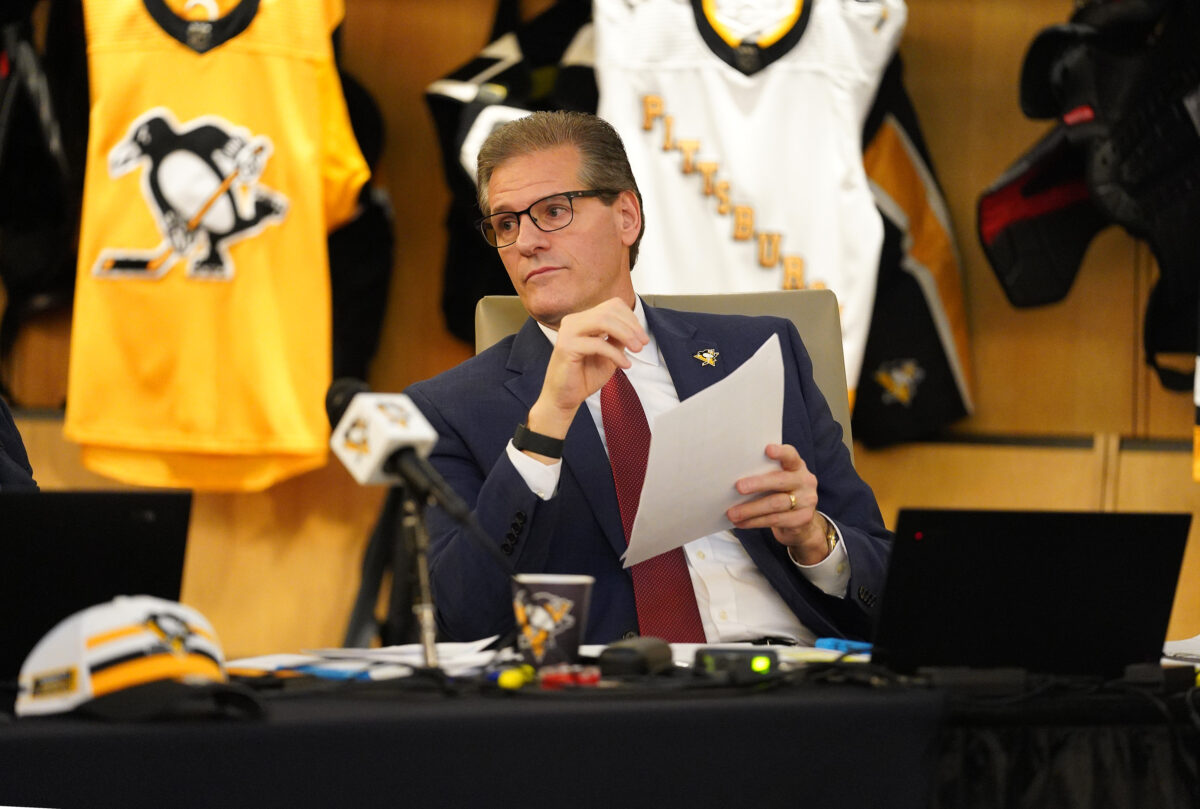 When they were healthy, many defensemen looked just as slow as their bottom-six forwards. They eventually found themselves having to bring up players like Taylor Fedun and Mark Friedman from the minors to plug holes on an emergency basis. And perhaps the most Hextall move: after having acquired Friedman off waivers in one of his first actions as Pittsburgh GM, he then waived Friedman in his last.
The Penguins have many plates spinning as the off-season begins, first with their search for a replacement GM. From there, they will have to reconcile their salary cap issues while dealing with the many players entering free agency, among them Jarry and Zucker. They will need to address their advancing age, as well. It has been suggested elsewhere that missing the playoffs this season could be a good thing down the line (from 'Madden Monday: Penguins missing playoffs could be a 'blessing in disguise,'' Pittsburgh Tribune-Review, 4/17/23), but we shall have to wait and see.
---
---