Throughout the season, there have been some bright spots for the Calgary Flames' Elliott-Johnson goaltending duo, but you would be hard-pressed to say they've been good. The pair has been inconsistent, and though Calgary's defence has been more of a liability than an asset, the Flames' goaltenders haven't helped.
Brian Elliott came into the season as a clear starter and some might say one of the top goalies in the NHL. He was coming off of one of his best seasons with St. Louis and had been the Blues' playoff starter, but has been a letdown since he arrived in Calgary.
Chad Johnson, on the other hand, had a great start to the season, taking over the starting job from Elliott and looking as though he may be Calgary's next No. 1 goalie. Flash forward and Johnson has cooled down pretty quickly, having won only three of his last 11 games.
But with the offseason and expansion draft approaching, the goalie market is going to be busy. So, with Elliott and Johnson looking as though they aren't destined to be part of the Flames' long-term plans, who should Calgary look at to be their next starter?
Trade Options
Jimmy Howard
With Petr Mrazek and Jared Coreau still young, Howard may soon be pushed out of Detroit's crease, no matter how well he's been playing. He has two more years left on his contract which is perfect for Calgary, giving Jon Gillies and Tyler Parsons time to develop, while still expiring when Howard is on his decline at 35 years old.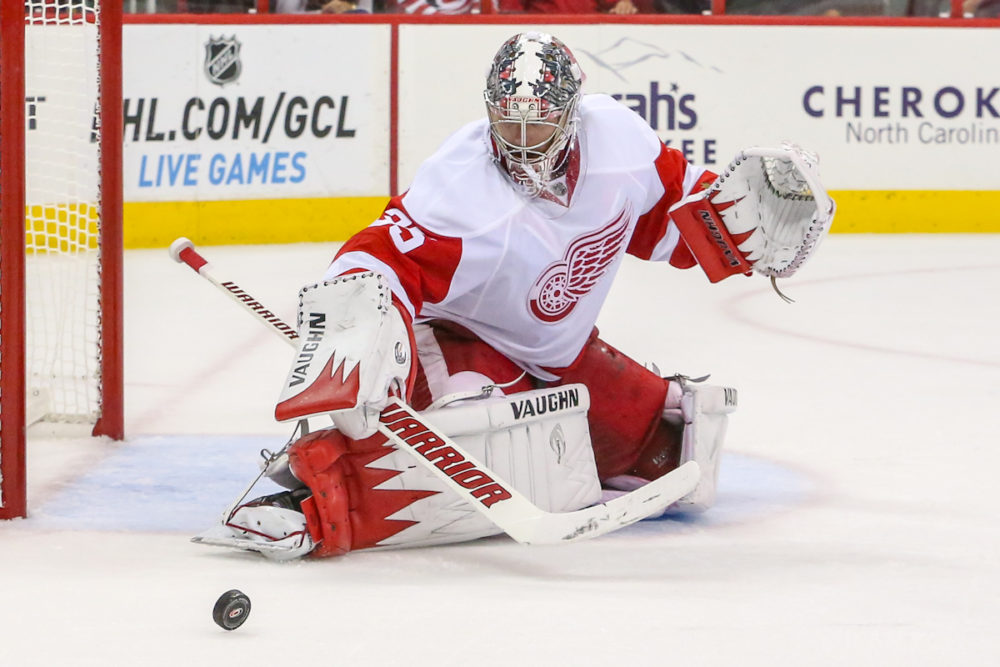 Marc-Andre Fleury
There's a good chance the former first-overall pick won't be back in Pittsburgh next year, whether he leaves through a trade or the expansion draft. The dilemma with Fleury is that he has a no-movement clause and would have to be willing to waive it if he was to go anywhere. Matt Murray has pretty well solidified himself as the Penguins' starter, so if the Flames do have the option to pick up Fleury in a trade they should strongly consider going for it.
Semyon Varlamov
The Russian netminder hasn't been as good as expected with the Avalanche this season and may need a fresh start to find his game again. At 28-year-old, Varlamov is still in his prime, but due to how he's been playing, his value will be lower than ever in a trade.
James Reimer
Unlike the rest of the goalies listed as trade options, Reimer doesn't have two years left on his contract worth between $5 million and $6 million per season. His cap hit is much lower at $3.4 million and, realistically, the Panthers already have a clear-cut starter in Roberto Luongo, so Reimer could be expendable. He could have been a good signing for the Flames last summer when his contract expired, but now could be the time that he finally gets his chance as a starter.
Free Agency
Ben Bishop
He's far and away the top goalie in free agency this summer, so the offers are going to be high— the question is how high would the Flames bid on Bishop? The Flames were rumoured to be making offers for Bishop over the summer but plans fell through. Now that the Flames don't have to give anything up other than salary to lock in Bishop, we'll see what Calgary is willing to pay.
Ryan Miller
When Vancouver signed Miller in 2014, the immediate reaction to the deal was that $6 million was too high. But Miller has been on his game even at 36 years old and, while he's not worth $6 million, he is still worthy of being a starting goalie. If Calgary is desperate in the offseason, they could turn to Miller to fill the gap.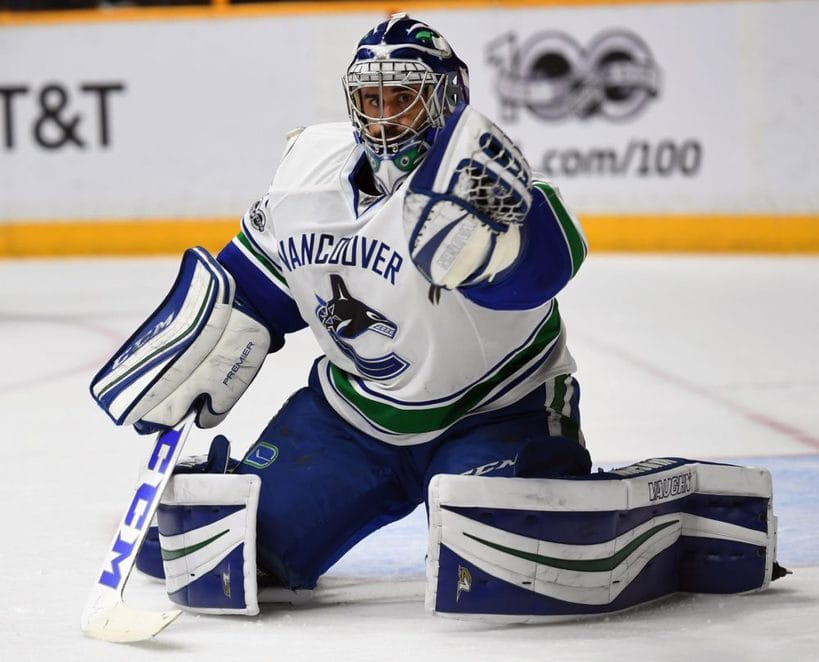 Honourable Mentions
The following are goalies whose contracts are expiring and could be a good pickup, even if not as a starter— Jaroslav Halak, Steve Mason, Michael Neuvirth, Antti Niemi, Kari Lehtonen, Peter Budaj, Mike Condon, Anders Nilsson, Scott Darling, Curtis McElhinney, Darcy Kuemper, Keith Kinkaid and Jonathan Bernier.
With so many goalies available in the coming months and offseason, it's likely Calgary will try to pick up a new starter from some team. But seeing how last summer's goaltending moves have backfired this year, the Flames will need to make sure they make the right choice this time around.