The Blackhawks lost in the Western Conference Final last year, not because Nick Leddy stepped in front of a weak shot, but because they were gassed. Kings coach Darryl Sutter rolled all his lines and was confident in all six of his defensemen. Quenneville meanwhile scratched and clawed his way through the seven game series relying heavily on the top half of his squad.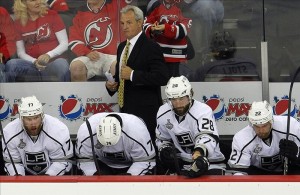 Up against the cap, Quenneville knew his team wouldn't get deeper, so what did he do? Demanded that his team become the fittest team in the league by putting all his players on regimental offseason workout programs.
Third period dominance has been evident through six games
The early returns have been favorable. The Blackhawks have nine points through six games. They have a plus-eight goal differential. And, perhaps the most telling stat in terms of overall team fitness, through six games the Blackhawks have outshot their opponents 90-56 in the third period. Now, not converting enough of those shots could become an issue, but in the interim, it's clear the Blackhawks are dominating the fitness battle.
But that brings us to what plagued the team in the playoffs last year. Prior to Michal Rozsival's return from injury, Quenneville was basically playing five defensemen. And one of those defenseman was surprising rookie Trevor Van Riemsdyk, who has never played his way through a rigorous professional season.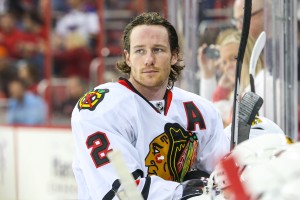 Rozsival's history tells us he will be injured again, Van Riemsdyk will eventually hit a wall and David Rundblad takes the term underachiever to a new level. All this means more extended ice time for Duncan Keith, Brent Seabrook, Johnny Oduya and Nikals Hjalmarsson. No defenseman can attain a level of fitness to play through this type of situation and expect to maintain the high level of play expected of a Stanley Cup contender.
4th line production will help sustained team success
As for the fourth line, Quenneville continues to ride his top three lines. Sure, the Blackhawks have gotten very little from fourth line players like Daniel Carcillo, Ben Smith, Jeremy Morin and Marcus Kruger. Kruger and Smith have done admirably on the penalty kill, which is the only reason they've both consistently logged more than 10 minutes of ice time. In order to make a sustained run deep into the playoffs, which is expected of them, the Blackhawks will need more from these guys.
By the time April comes around, the offseason workout program will be a distant memory. All the teams in the playoffs will be in optimal shape, and it will come down to depth, which is was killed the Blackhawks' run last season.