The Montreal Canadiens won't be looking for payback as much as vindication against the New York Rangers on Saturday night, when the puck drops at 7:00 p.m. Eastern Time at the Bell Centre.
Montreal Canadiens vs. New York Rangers Last Season
When you hear New York Rangers and Montreal you probably immediately think "Chris Kreider" and "Carey Price." If not, here's a quick refresher from Game 1 of the Eastern Conference Final last spring.
http://www.youtube.com/watch?v=TSqo-FohCbQ
Now, contrary to popular belief, there was actually more to the series than that one play. Montreal ended up losing that game 7-2 and the series 4-2, with the Habs looking especially flat in the deciding Game 6, getting outshot 32-18.
Despite losing just 1-0 in the third, Montreal seemed drained and generally unable to put together any kind of offensive rush in its final period of the 2013-14 season. The Habs ended up losing the game by that same final score.
The regular-season series went somewhat better for the Habs, with them taking it with a 2-1 record. Each of those games ended with a shutout and a total of four goals were scored in the three games, ironically without starters Carey Price and Henrik Lundqvist ever facing one another.
How They Got Here This Season
This is the first of three meetings between the two teams this year.
Montreal currently sits atop the Eastern Conference with a 6-1 record, and a couple of three-game winning streaks bookending their one loss of the season. It was a biggie, though, a 7-1 defeat to the Tampa Bay Lightning. With exception to that game, Montreal has overcome deficits in each of their six wins.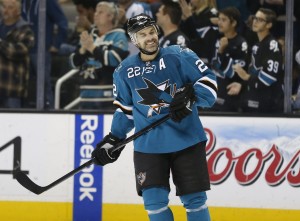 No slouches themselves, the Rangers were down 3-1 against the New Jersey Devils in their last game, only to pull out the 4-3 overtime win on the road. With the win, New York earned a decent 4-3 record overall, but currently still finds itself outside the Eastern Conference playoff picture in ninth place (third in the wild-card race).
Offseason Overhaul
New York's roster is very different from that of the team that beat Montreal in the playoffs. Former Habs Benoit Pouliot and Raphael Diaz signed with the Edmonton Oilers and Calgary Flames respectively. Daniel Carcillo is back with the Chicago Blackhawks, along with the bought-out Brad Richards. Derek Dorsett was traded to the Vancouver Canucks for a third-round pick at last summer's draft. Anton Stralman and Brian Boyle signed with the Tampa Bay Lightning.
New to the Rangers are, on defense, Dan Boyle, Michael Kostka, and Matt Hunwick. Up front, there are five new faces of increasing significance:
Depth forward Chris Mueller, who at 28 has played just 48 career NHL games, but has two points in two games so far this season
Another depth forward in Tanner Glass, for whom New York grossly overpaid this summer (they're paying him Travis Moen money this season)
Ryan Malone, who failed to get in a single playoff game with the Tampa Bay Lightning last spring after being charged with driving under the influence, with cops finding cocaine on his person when he was arrested
Lee Stempniak, who once scored 14 goals (and four assists) in 18 games with the Phoenix Coyotes (but scored just 12 goals over the course of an entire season last year split between the Calgary Flames and Pittsburgh Penguins)
Twenty-two-year-old former Boston College standout Kevin Hayes, who, despite being drafted by the Chicago Blackhawks, opted not to sign with them and became an unrestricted free agent
It's probably not the best way to measure how successful New York's offseason has been, but, interestingly, those eight additions have the same amount of goals between them as Montreal's top goal-scorer Tomas Plekanec. It's a fact made all the more fascinating by how Plekanec only has four (with four assists).
Of note, 19-year-old Montreal native Anthony Duclair made the Rangers out of training camp via the Quebec Major Junior Hockey League's Quebec Remparts. He has been a relatively pleasant surprise with three assists in five games (without adding to that aforementioned four-goal total).
In fairness, Montreal's offseason acquisitions (P.A. Parenteau, Jiri Sekac, Manny Malhotra, and Tom Gilbert) have one less goal (three) between them. That's five goals less than New York's leading goal scorer, Rick Nash (eight goals, one assist).
Of course, that can be seen as all the more of an indictment of New York's offseason, seeing as the Rangers are getting the goals, just not from the guys they just signed. Montreal and New York have the same 2.86 goals per game this season so far.
By the Numbers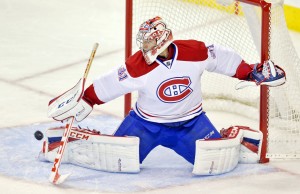 On that note, Montreal has allowed three goals even per game and New York 3.29, as both teams' starting goalies have struggled in the season's early going. Price has a .902 save percentage and 2.96 goals-against average. Lundqvist has a .894 save percentage and 3.15 GAA.
Montreal has meanwhile allowed 31.6 shots per game (getting 29.9 at the other end of the ice). New York has allowed 29.4 (getting 31.4).
In terms of special teams, Montreal's power play has struggled with just three goals scored on the man advantage for a success rate of 14.3%. The Rangers' has been even weaker with a success rate of 10.0%. Montreal's penalty kill has been decent (82.1%), and New York's not so much (78.6%).
Montreal continues to dominate in the face-off circle with a success rate of 55.5% (second in the league). New York has one of 47.8%)
Roster Notes
As mentioned previously, Dan Boyle is hurt, placed on injured reserve with a broken hand. One of New York's top centers, Derek Stepan, has been placed on long-term injured reserve with a non-displaced fractured fibula (a lower-body injury for those hockey fans at home trying to deal with the shocking straight-forwardness of the Rangers' official injury report).
Montreal's injury report is slightly less informative (just slightly), with Carey Price rather hilariously still apparently dealing with Chris Kreider skating into him during the playoffs. Maybe best not to read too much into that, seeing as he's played six games this season so far (and is 5-1).
Meanwhile, both defenseman Nathan Beaulieu and forward Michael Bournival were sent down to the Hamilton Bulldogs of the American Hockey League earlier this week to get more playing time. According to the Eyes on the Prize at SB Nation, both are expected to be called up in time for Montreal's three-game Western Canadian road trip starting Monday against the Edmonton Oilers.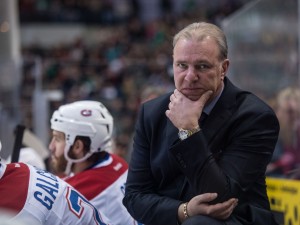 Prediction
All indications are that Montreal will come out flying this game (aside from the fact that they've seemingly yet to come out flying once this season).
Most of the numbers are in their favor, including their better record. They're playing at home. They have something to prove against New York. There will be a coordinated tribute to the casualties of the terrorist attack on Parliament Hill earlier this week by the Habs, Ottawa Senators, and Toronto Maple Leafs. And, oh, yeah, the game will be head coach Michel Therrien's 600th one behind the bench.
Look for the Habs to pull out a 5-2 victory.