The St Louis Blues (45-29-7) will kick off their 2017 Stanley Cup Playoffs campaign tomorrow in their first round matchup with the Minnesota Wild (49-25-8). The Blues have had a tumultuous season, coming off a thrilling win over the Chicago Blackhawks in the 2017 Winter Classic before slipping to fourth in the division and releasing head coach Ken Hitchcock. Assistant coach Mike Yeo took the reins and since, the Blues have moved into first place in goals against and they finished 3rd in the division, setting up a matchup with the second placed Wild.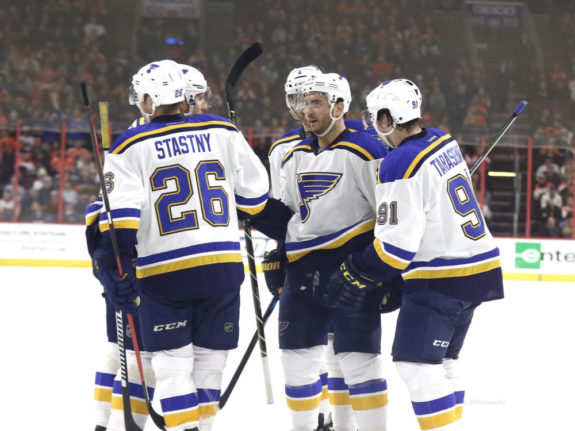 History
When it comes to the season series, the Blues have the edge with 3 victories to the Wild's 2. However, anything can happen in the playoffs and this figure is too tight to give either team the edge. The other interesting piece of history is that Yeo, who was fired from Minnesota last season, now looks to lead the Blues deep into the playoffs. He will be up against former Ducks coach Bruce Boudreau, who has experienced a season of highs and lows with the Wild.
Goalies Hold The Key
Many playoff games come down to goalie performance and in this series, it will be Jake Allen vs Devan Dubnyk. Allen found some much-needed confidence when Yeo took the helm, with a record of 10-2-2. Dubnyk is always dangerous for the Wild, however, he was sketchy in March. Playoffs often change the game and both goalies will be under the pump to perform on the big stage.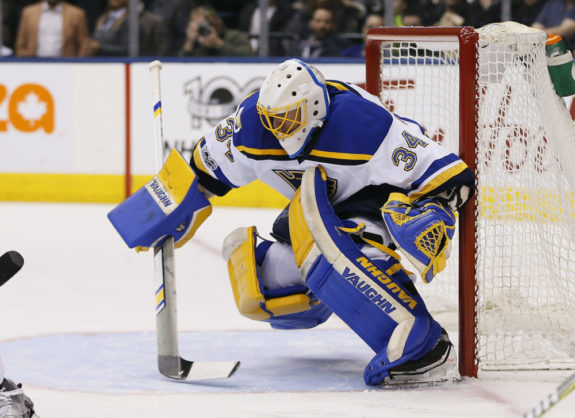 Is Tarasenko the X Factor?
Let's face it, Blues forward Vladimir Tarasenko is a huge game-changer and a proven goal scorer. His speed and skill are amongst the most impressive in the league and he is a player who is made for the playoffs. He has the ability to take the game on and gives the Blues some much-needed firepower up front. I predict a big series for Vlad and a basket of goals for the Russian gun.
Injury Woes
The Blues are undergoing some injury concerns with key players Robby Fabbri and Paul Stastny remaining under injury clouds for St Louis. This is a concern for the Blues as both players provide depth to their roster. The Wild have the ability to play four strong lines and this could prove a challenge for the Blues.
The Final Word
This is set to be a very entertaining series and the Blues have had playoff success reaching the Conference Finals last year. However, will it be enough to topple the Wild, who will be tough to beat, especially on home ice? If the Blues forwards step up and Allen proves solid in net, then they have a chance. Until then…let the Playoffs begin!