It was a good start for Canada. No actually, it was a great start, and not only because they dismantled a feisty Czech Republic team. Their captain, Sidney Crosby (a notoriously slow starter at best on best tournaments), was dominant from start to finish. He was the offensive catalyst of that victory, and in these short tournaments, you need your best players to deliver. Carey Price looked very comfortable in net, and the team as a whole was rolling. But all you have to do is take a look at the results from other games to know that Canada's biggest test still lies ahead.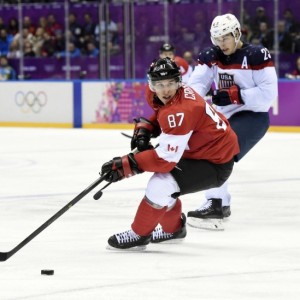 Which Teams Are Actually Good?
If not for a surge at the end of the game, the Russians would have gone out quite meekly to Sweden, who had perennial back-up goalie Jacob Markstrom in their crease. Team USA, coming in with all the big talk (and big team), looked lifeless and toothless against Europe (who may not be the weakest team in the tournament after all). And then there were the young guns, who shocked Finland, and proved that they are indeed for real. So the question is, which team poses the biggest threat to Canada's World Cup hopes?
Tomorrow, Canada faces off against their biggest rivals in the US, and if pre-tournament action was any indication, it's going to be a very intense match-up. Clearly, the States weren't able to muster much intensity against Europe, and it proved to be their downfall. Maybe they took that squad a little too lightly. Maybe their lack of high-end skill will become more and more of an issue. In any case, Team USA is slightly embarrassed with their effort, and motivated to take down Canada. It's a must-win for the Americans, who can't afford to drop two in a row.
Canada will be in tough on back-to-back nights, having to battle the US, and then turn it around and face the upstart Europeans. If they're able to exit their group unscathed, there is no easy task in the next round. Sweden proved their defence is as good as advertised (and that's without Henrik Lundqvist), and the North Americans are as dangerous as anybody. I think this is exactly what the NHL hoped for when they made up this tournament. Any team can win, on any night, and anyone can realistically win the whole thing.
Canada Has Some Room to Improve
One of the issues for Canada in pre-tournament play was their penalty trouble, and that didn't improve much in the first game. Although they were perfect on the kill, taking six minor penalties is a recipe for disaster against teams with more firepower. They also came out of the gate a little slow, and if not for Price they could have easily been down a goal early. Coach Mike Babcock addressed the team's need for more discipline and it has no doubt been a focal point during meetings.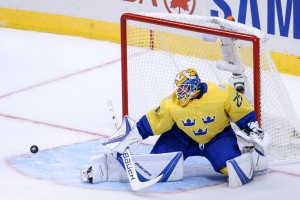 Canada was efficient on the power play, scoring twice with the man advantage. They also showed a lot of chemistry throughout all four lines. Crosby's line was by far the best, as they were responsible for Canada's first three goals. Everyone has to contribute in order for Canada to find success, and if the first game was any indication, they're on the right track. But with no disrespect to the Czechs, it's going to be a couple of tough days for Canada. The Americans are usually angry when they face Canada, and their loss to Europe likely added fuel to that fire. And there's no rest for the weary because the Canadians have to play again the next day.
The concern going into Tuesday's tilt is obviously the penalty woes because you can be sure that Team USA will be happy to get into scrums in an effort to throw Canada off their game. Discipline will absolutely be key. The Canadians hopefully watched the game between the US and Europe and learned that you can't take your foot off the gas for any team. Make no mistake. Team Europe may be a mash-up of players who have never played together before, but we're talking about the very best NHLers from countries not named Sweden, Finland, Russia or the Czech Republic. These aren't minor league players. They were flat out better than the Americans on Saturday, and they can't be taken lightly.
What They're Saying
Pierre LeBrun of ESPN noted that Canada is taking advantage of the smaller ice surface, adjusting their game from the defensive style they were able to execute at the Sochi Olympics.
"On the smaller NHL ice on Saturday night, Canada smothered the Czechs in their breakout attempts, forced turnovers and created puck-possession changes and, of course, ultimately scoring chances. The most noticeable difference Saturday night was how Canada's defense corps stood up at the blue line and shrunk the Czech's area to navigate out of their zone. That's something you just can't do on the bigger ice surface" [ESPN]
When it comes to men's sports in Canada, it's no secret that hockey is the main focus. The women's domination at the Olympics and both the men's soccer and basketball sides struggling on the world stage prove that Canada's strength is still on the ice. And for the guys playing in the World Cup, winning is the only option.
Matt Duchene: "We take pride in being the best hockey nation in the world. When we talk about that, we don't just say it to boast about it – we've earned that and until someone takes it from us that's what we are.  We're very lucky to grow up in this country where we're immersed in this culture of playing hockey. I grew up expecting Team Canada to win." [Sportsnet]
The Gold-or-bust mentality has worked lately on the senior level, though not as much among the Junior ranks. After winning five straight tournaments from 2005-2009, the Canadian Juniors have just one Gold since then (in 2015), and failed to medal at all in 2013, 2014 and 2016. It shows what we already know, that the rest of the world has a boatload of hockey talent, and it's no longer just Canada vs. everyone else; a fact not lost on anyone wearing the Maple Leaf at this World Cup of Hockey.
"When the torch is passed to you, you want to carry it well. So that's how you stay humble, because there's no time to sit back and say 'Oh we're Canada, we're automatically just going to throw our gear on and win. It doesn't work like that." [Sportsnet]
For one game at least, it worked exceptionally well.
---
The Hockey Writers coverage of the World Cup of Hockey 2016 is being brought to you by PrimeSport, the official Fan Travel & Hospitality Package Partner of the World Cup of Hockey 2016.