Josh Morrissey and Madison Bowey were paired together on the opening day of Canada's selection camp for the upcoming IIHF World Junior Championship.
They may stay a tandem for the rest of this hockey season before both turning pro next year, with the Winnipeg Jets and Washington Capitals, respectively. When the world juniors wrap up — both are considered locks for Canada's roster — they will catch the same flight back to Kelowna, where they will be teammates with the WHL-leading Rockets for the first time.
Morrissey will be new to the fold, having been acquired from the Prince Albert Raiders in a blockbuster trade consummated late Wednesday night. He's a smooth-skating, puck-moving defenceman whose addition solidifies the Rockets as favourites to win the WHL championship and possibly the Memorial Cup. Morrissey is the kind of player that can put a team over the top, and paired with Bowey is a coach's dream and an opponent's nightmare.
Morrissey-Bowey A Perfect Pairing
The same rings true for Team Canada. With Bowey the only right-handed defenceman at selection camp, it made sense to partner him with Morrissey, the top returnee on the blue-line. They should be the perfect complement to each other, as they seem to think and play the game much the same way. Bowey is a bit bigger but still an elite skater for his size, with a booming shot. Morrissey is a prolific passer and will be teeing up one-timers for Bowey on a regular basis once they get their timing down, which shouldn't take long. They were both captains on their club teams and, despite putting up big numbers offensively, were also tasked with shutting down the WHL's top forwards on a nightly basis.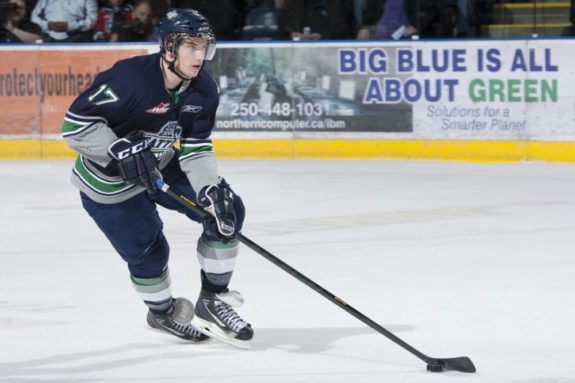 Theodore-Nurse round out Top 4
If Morrissey and Bowey stick as the top pair, as expected, then who claims the remaining five spots on defence?
The second day of selection camp revealed a rather obvious second pairing — that being Shea Theodore of the WHL's Seattle Thunderbirds and Darnell Nurse of the OHL's Sault Ste. Marie Greyhounds. They are both first-round NHL draft picks of the Anaheim Ducks and Edmonton Oilers, respectively, and both came close to sticking in the big league this season.
As the tournament progresses, Theodore and Nurse could potentially steal the spotlight as Canada's top tandem. They both have good size and offensive instincts with a bit of game-breaking ability.
That top four, even without Calder Trophy candidate Aaron Ekblad of the Florida Panthers, is as formidable a group as Canada has iced in several years. It will most certainly be the best top-four (on paper) at the 2015 tournament being co-hosted by Toronto and Montreal.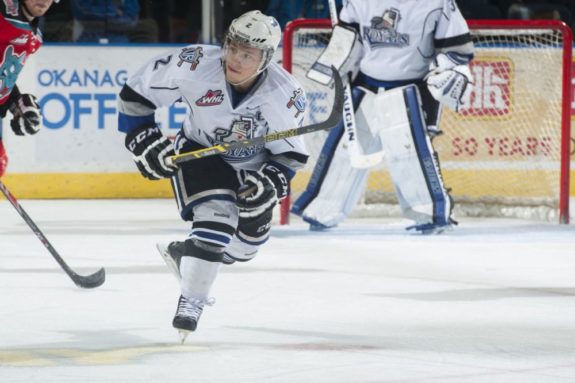 Depth Should Be Strength
Past that, there will probably be some experimentation throughout selection camp and the pre-tournament exhibition games to determine the final pairing and extra defenceman.
Right now, it would appear that Chris Bigras of the OHL's Owen Sound Attack, the only other returnee on the back end, and Samuel Morin of the QMJHL's Rimouski Oceanic, a hulking first-round pick of the Philadelphia Flyers, are penciled in as Nos. 5 and 6. Bigras has the inside track on a roster spot having been through this process before, while Morin is the biggest of the bunch, standing 6-foot-6, and an intimidating presence capable of clearing the crease for goaltenders Zachary Fucale of the QMJHL's Halifax Mooseheads and Eric Comrie of the WHL's Tri-City Americans.
Bigras and Morin formed another pairing at Friday's practice, so it seems head coach Benoit Groulx of the QMJHL's Gatineau Olympiques has that depth chart in mind. He would have a good read on Morin from their league rivalry and likely trusts Bigras based on past experience.
Canadian D at 2nd practice:

Nurse-Theodore
Heatherington-Hicketts
Morin-Bigras
Fleury-Sanheim
Morrissey-Bowey

— Mark Masters (@markhmasters) December 12, 2014
That would leave four other WHL defenders battling for one remaining roster spot. Dillon Heatherington of the Swift Current Broncos is the oldest from that group, the only 19-year-old on the outside looking in. His age could work for or against him, depending which direction Canada wants to take with this team. Heatherington has the least offensive upside of that group but is the best from a shutdown standpoint. With Bigras and Morin slated to play that role but not necessarily locks, Heatherington could be a dark horse to bump one of them. He'd have to show some type of superiority by the end of selection camp on Sunday for that to happen, but it's within the realm of possibility.
That leaves two 18-year-olds selected in the first round of the 2014 NHL draft, Haydn Fleury of the Red Deer Rebels and Travis Sanheim of the Calgary Hitmen, plus total wild-card Joe Hicketts of the Victoria Royals. The latter only makes the cut if Canada's brass wants to carry a power-play specialist and doesn't feel the aforementioned top-four fit that bill. Hicketts is a feel-good story to even be at selection camp after going undrafted before signing an entry-level contract with the Detroit Red Wings and then leading all WHL defencemen in scoring to this point in the season. He's a dynamic player that has drawn favourable comparisons to Ryan Ellis and Ryan Murphy from past Canadian world junior teams, but Morrissey is cut from that same cloth too, which might make Hicketts redundant on this roster.
Fleury and Sanheim are long-shots as well. They would have to drastically outplay Morin or Heatherington to force their way onto the team. They have a limited window of opportunity, and with only 10 defencemen at selection camp, the management staff already has a pretty good idea which seven will comprise this club.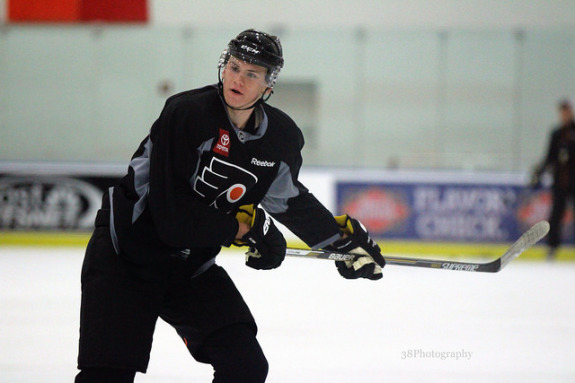 Healthy Competition
It is a short four-day selection camp and there are surprises every year. Fleury and Sanheim wouldn't have been invited to Toronto, all expenses paid, if they didn't stand a chance. They will be in the mix throughout the weekend and the onus will be on them to impress enough to stick around come Monday.
All four of those "extra" WHLers will need to exceed expectations and clearly stand out over somebody in the projected top-six to secure a full-time gig. If Bigras and-or Morin struggle in any aspect or simply don't develop chemistry together, then the door is open for either, or perhaps both of them to be supplanted. That is the pairing to watch closely, to see if they stay together or are separated as selection camp continues. If they are split up, then one or the other is in danger of losing their roster spot.
Morin (broken jaw) and Theodore (elbow surgery) also missed significant playing time this fall due to injury and might not be up to speed in comparison to their peers or have the same level of conditioning. If they are a step behind as selection camp progresses, that could result in some shuffling of the deck too.
Assuming Theodore is completely healthy, then the top four should be set in stone and this weekend should be all about familiarizing themselves with each other — Morrissey with Bowey and Theodore with Nurse. Theodore is also playing his off-side, a leftie on the right, so he'll need to make that adjustment as well, or they may drop him to the left-side of the third pairing and experiment with somebody else making a smoother transition to the right.
Decisions, decisions . . . there will plenty of them for Hockey Canada this weekend, especially with the pressure of playing this tournament on home ice having not won gold in 5 years or a medal of any sort since 2012.
Larry Fisher is a sports reporter for The Daily Courier in Kelowna, British Columbia, Canada. Follow him on Twitter: @LarryFisher_KDC.
Larry Fisher is a senior writer and head scout for The Hockey Writers, having been an at-large contributor for THW since August 2014. Fisher covers both the NHL and the WHL, specializing in prospects and NHL draft content, including his annual mock drafts that date back to 2012. Fisher has also been a beat writer for the WHL's Kelowna Rockets since 2008, formerly working as a sports reporter/editor for The Daily Courier in Kelowna, British Columbia, Canada from 2008-2019. Follow him on Twitter: @LarryFisher_KDC.