When Team Canada played their first game of the 2014 Winter Olympics against Norway in Sochi, Russia it's safe to say that the majority of the country was tuned in to the game. It wasn't just fans either, the NHL players who aren't part of the tournament were also watching from various places around the world as they wait for the league to resume play at the end of February. The NHL has been a part of the Olympic games since 1998 in Nagano, Japan so most current players are used to the 20-day break that interrupts their season every four years. For New Jersey Devils center Adam Henrique, this is his first experience with the break and after playing in all 59 of his team's games he was looking forward to some vacation time.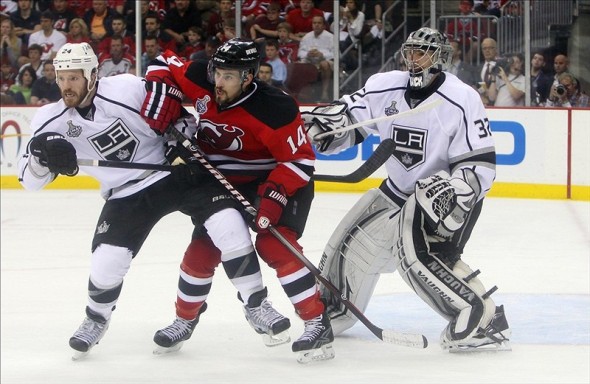 "It'll be neat to see the guys over there playing on Team Canada and my teammates," Henrique told the Hockey Writers. "The tournament will be fun to watch for sure." He admitted he will definitely enjoy the time away from the rink, but he will be ready to go when teams reunite for the NHL's stretch run. "A little 'R & R' for me, enjoy some family time, relax, get away for a bit and come back ready to play," the recently-turned 24-year-old said. "We've got a lot of time off here but I think it's just as important that we stay ready and come back focused."
NHL players not going to Olympics are off until Wednesday, Feb. 19. Teams can resume practice beginning at 2 p.m. that day.

— Tom Gulitti (@TomGulittiNHL) February 9, 2014
Like a lot of boys that grow up in hockey-mad Canada, Henrique still has that dream of one day wearing the red & white maple leaf on his chest at a future Olympics. "Any Canadian kid, you have that dream that one day you want to put on that Canadian jersey and have a chance to represent your country," said the Brantford, Ontario native. "Especially after the last Olympics (in Vancouver) which was such a huge event for Canada; it will be fun to watch and I wish those guys the best of luck."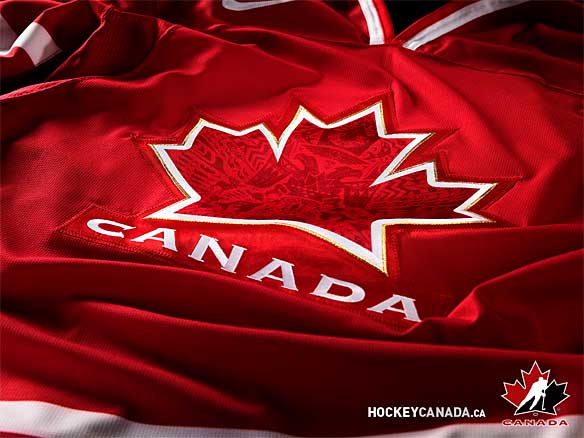 Henrique has worn a Team Canada jersey before, just not at the Winter Olympics, as he participated in the 2010 World Junior Championships. "I played one year at the World Juniors with Taylor Hall & Jordan Eberle of the Edmonton Oilers," he told THW. "Unfortunately we came in second, we lost in overtime in the finals (to Team USA). But just the experience was amazing, and my family got to come over and enjoy it along with a bunch of people from my hometown. It was definitely a dream come true (to wear that Canadian flag on my chest)."
Jersey Boy John Carlson ended Canada's quest for six-consecutive gold's at the WJC:
A player that Henrique looked up to growing up (he wouldn't admit to having his poster on his wall as a kid) was the man who was tasked with assembling the last two Canadian Olympic Hockey Teams. "Steve Yzerman, by far," said Henrique with a smile. "I was a Wings fan growing up (in Ontario). He was my favorite player growing up, just the way he was: a leader on the team, always out there in the key moments of a game. I've gotten a chance to meet him a couple of times over the past few years and just the way he carries himself off the ice; I try to model myself after him. He's very calm, laid back, goes about his business; I can't say enough things about him. He was a leader on the ice and in the dressing room."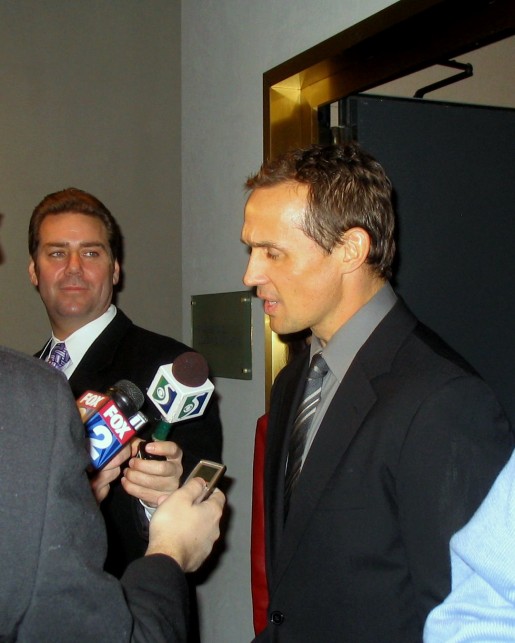 The Devils organization (and their fans) would certainly be ecstatic if Henrique's career path follows that of Stevie Y, but realistically it's not likely. Not many players captain three Stanley Cup champions, win an Olympic gold, win a Conn Smythe Trophy, win a Selke Trophy, play 21 seasons with one team, have your number retired, get elected to the Hockey Hall of Fame, etc. But if he has the same work ethic that the iconic Yzerman had during his career, that would be quite alright for a Canadian boy playing on New Jersey's only professional sports team.
Dan Rice can be reached via Twitter: @DRdiabloTHW or via Email: drdiablo321@yahoo.com