A week before the 2020 NHL Draft, Canadiens GM Marc Bergevin went on a media tour and stated in several interviews that he was prepared to improve his roster and spend to the salary cap. He also said he was more likely to give up his first-round draft pick than in previous years; he wasn't going to spend high on a free agent (FA), and if he was going to get a top-scoring winger, he would have to trade for one.
Related: Bergevin Gives a Sneak Peek at the Habs' Plans Going Forward
The draft is now over, the FA market is open, and Bergevin has been one of the busiest GMs during this time. His goal was to make the team bigger and better, and, no question, that's what he's done.
Draft Day
Bergevin made it clear that the Canadiens' first-round draft pick was available, which is uncharacteristic for the GM. However, according to Bergevin, there was little to no discussion about the pick before the draft:
"[Trade talk has been] very quiet, actually. I was asked the question and I answered honestly that if something makes sense for us, we will look into it. But to sit here today and tell you something is going on, I'd be lying,"

Marc Bergevin via conference call on trading his first-round pick
He didn't trade the pick. Instead, he used it to draft Prince Albert Raiders defenseman Kaiden Guhle. At 6-foot-3 and 200 pounds, Guhle is a big, mobile defender who is reliable and can provide offence when needed. Size would be the theme of this year's draft for the Canadiens; in the second round, the Canadiens drafted big forwards Luke Tuch and Jan Mysak along with five more players in the following rounds.
Size and Scoring on the Wing
On draft day, Bergevin traded Max Domi to the Columbus Blue Jackets for winger Josh Anderson. Both players were restricted free agents, and it seemed Domi had worn out his welcome within the organization. Anderson was coming off of major shoulder surgery but was a player Bergevin had coveted for a while. He is a big, power forward (6'3″ 220 pounds) who, before this injury-riddled season, scored 27 goals in 2018-19.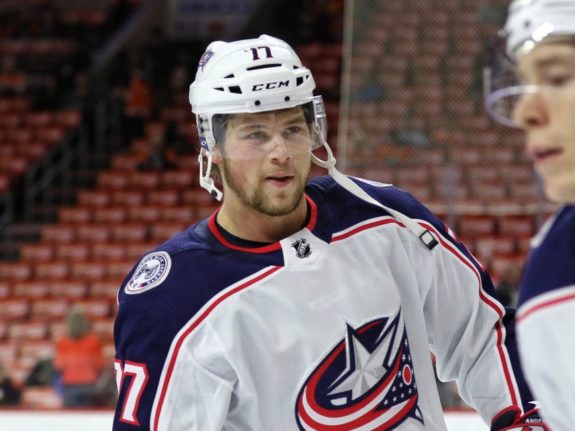 Bergevin didn't stop there. He also added Tyler Toffoli, another 6'0 winger that can score 20-25 goals a season. These two additions alone have improved the forward core and the power play (PP) – part of the Habs' game that desperately needs to be better. The team now has three solid lines that can produce, which puts them in good standing.
Spending to the Cap
For years, Canadiens fans have been begging Bergevin to spend to the cap to make the team competitive, and for years he didn't. Before this offseason, he had almost $10 million available in cap space every year. This isn't always a bad thing and, depending on how you look at it, he hasn't needed to spend to the cap recently. His mindset has always been, "Don't spend to spend."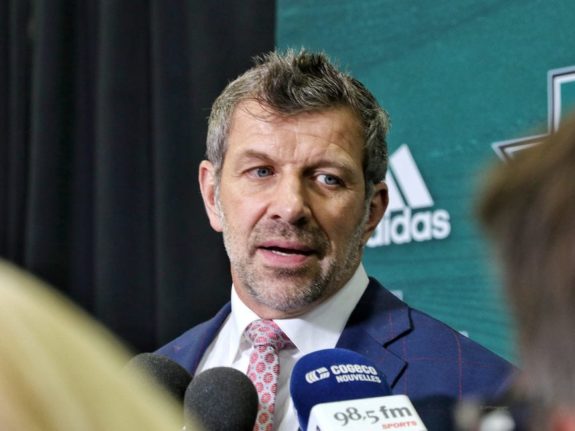 It's not that hasn't tried to spend money. Last offseason, he made offers to both Matt Duchene and Jake Gardiner, two highly coveted free agents. He also extended an offer sheet to the Carolina Hurricanes' Sabation Aho which was later matched by the organization. The willingness to spend was there, but he had a limit. This offseason, Bergevin went all out and after the Toffoli signing, he is now approximately $300,000 over the cap.
Related: Montreal Canadiens Enter Free Agency Looking for Goals
This offseason, he got the players he wanted and signed them to fairly good contracts. Anderson became the highest-paid forward on the team at $5.5 million annual average value (AAV) for seven seasons; this will have him signed until he is 33. Toffoli signed a much more team-friendly deal at $4.25 million AAV for four seasons. Bergevin also added Joel Edmundson, signed for $3.5 million, and Jake Allen, who is making $4.35 million. It wasn't that Bergevin didn't want to spend; he just wanted to spend on the right players.
Did Bergevin actually Make Good?
Before the end of the playoffs, there were hints that Bergevin was going to fill the holes needed to make the Habs contenders. He acquired Allen to back up Carey Price; he acquired Edmundson's rights and signed him to a reasonable contract to help solidify the defence. He drafted big forwards and big speedy defencemen and signed two scoring wingers that make the forward group bigger.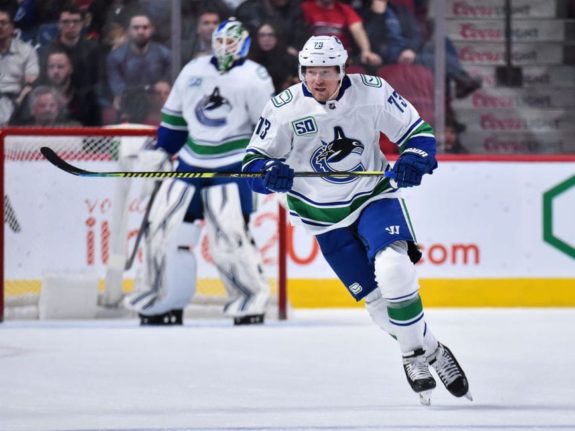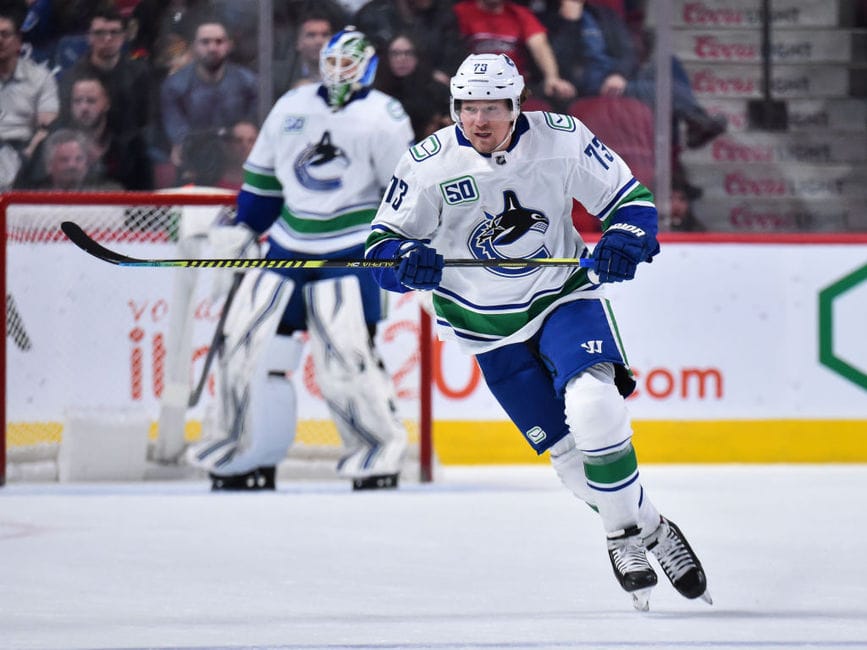 He said before the draft that he wanted his forwards to get bigger; he did that. He wanted to add scoring; he did that. He wanted the team to start competing now; on paper, he did that. You could argue that he didn't add the puck-moving, left-handed defencemen, but simply changed the defence's dynamics to make them tougher to play against … or maybe he did add that elusive left-handed player with Alexander Romanov? Any way you look at it, Bergevin certainly achieved what he set out to do and made good on his offseason plans.
---
---
Trege Wilson has been a freelance content writer for the past four years and with the  THW for the past year. He is the co-host of the popular Montreal Canadiens podcast Habs Unfiltered on IHeartRadio.com. Trege is very passionate about all things Canadiens and loves to provide his readers with great quality news, rumours and opinions on the Montreal Canadiens. Trege has also been featured on CTV news and ESPN Radio; for interviews and guest appearances, you can contact him at any of his social media accounts listed under his photo in such articles as this one.