The Vegas Golden Knights have announced that starting goalie Robin Lehner will likely be out for the season. It was determined that he would require hip surgery with no timetable for his return. This leaves the Golden Knights without an NHL starting goalie. Laurent Brossoit, last season's backup for Vegas, is also currently on the injured reserve (IR). If Brossoit isn't ready to return when the season starts, they are left with Michael Hutchinson, who has only played 38 games in the NHL since 2016-17, and Logan Thompson, who has a career total of 20 NHL games. The Montreal Canadiens have a situation where they can afford to trade one of their three NHL-signed goaltenders, and Jake Allen could be the perfect fit for Vegas.
Canadiens Would Be Trading From a Position of Power
The Canadiens would be in a position of power if the Golden Knights asked for Allen in a trade. The Knights desperately need a goalie who can play as a No. 1 guy and help guide them back to the playoffs. The Habs, if Price is healthy, have three NHL-signed goalies and can afford to move one, or they can keep Allen and have two quality goaltenders. Either way, Montreal would need to take advantage of Vegas and get precisely what they want. Vegas, of course, would wish that Allen and the Habs could shed even more cap space by throwing in another contract; Allen has a cap hit of $2.8 million, and the Canadiens need to clear at least $4 million to sign their remaining restricted free agents (RFA).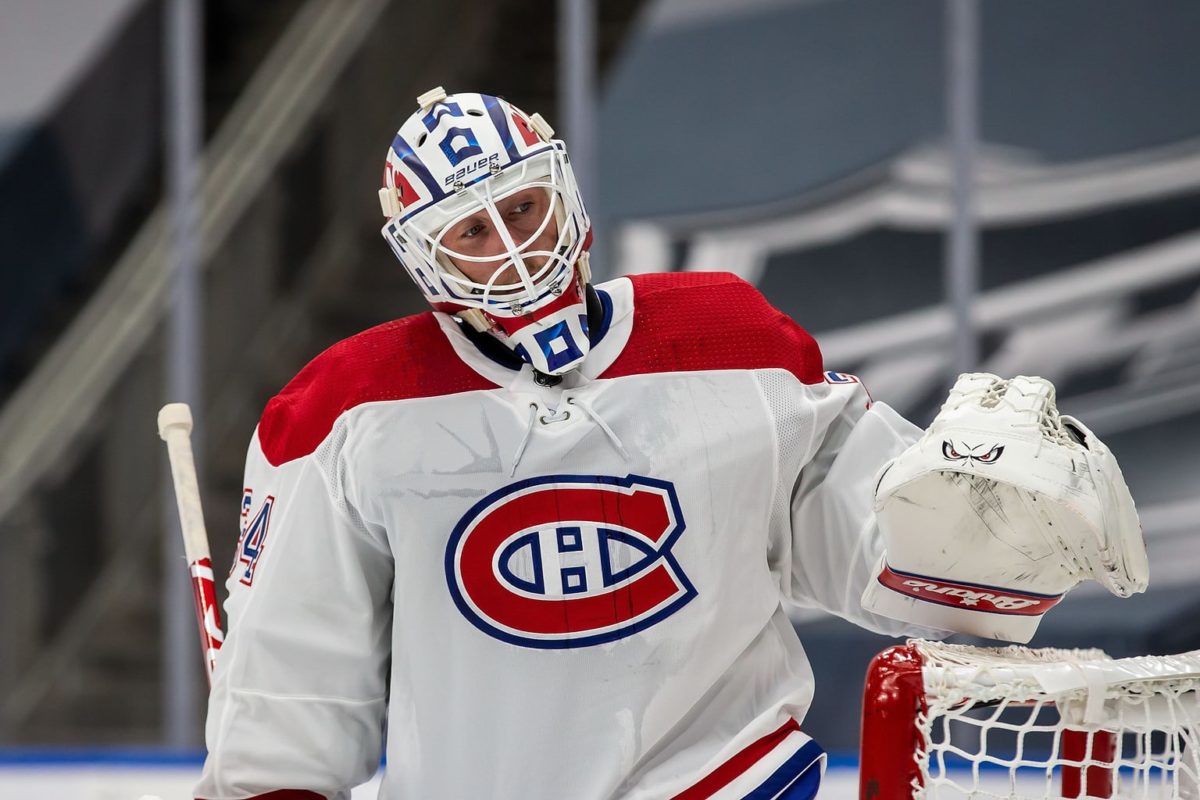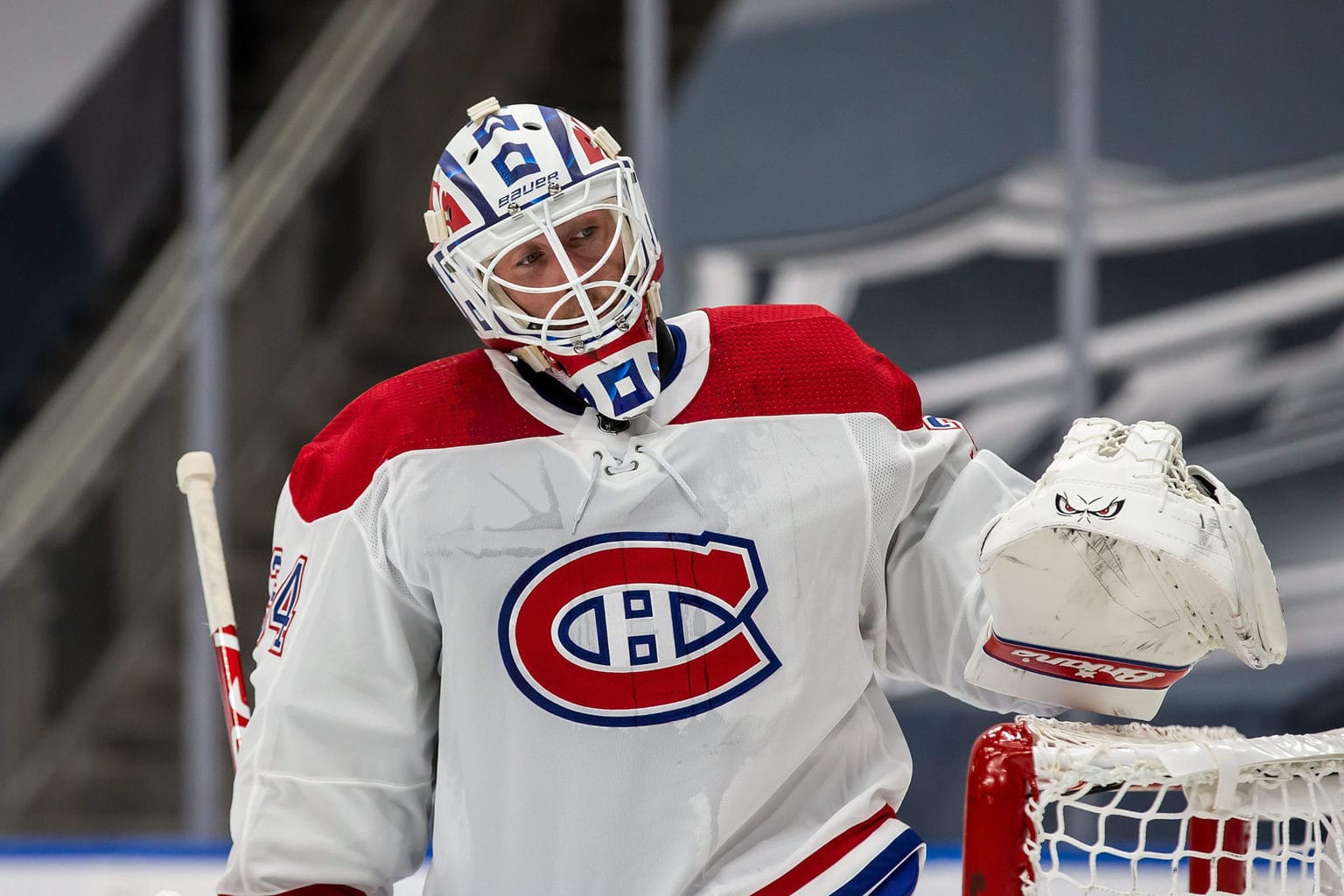 The Golden Knights don't have any cap space available; they are in the negative by almost $6 million, but they did acquire Shea Weber's contract from the Canadiens in the offseason for Evgenii Dadonov, and this will allow them to have $7.8 million in cap relief with Weber on the long-term injured reserve (LTIR). Now that Lehner will be out for the season, his $5 million can be put on the LTIR as well, leaving the Golden Knights with almost $13 million in cap space and more than enough room to take a contract from the Habs. With Allen's low contract, Montreal could add Joel Armia and his $3.4 million or Mike Hoffman and his $4.5 million, but Hoffman's contract could be too high to work.
The Canadiens Won't Need Much of a Return
The Canadiens have cap space issues of their own, and if they want to use a trade with Allen to get rid of a contract, that's an excellent way to do it. Since they are in the position to clear cap space, they will not want any money coming back or at least nothing high. If they can get Vegas to take Armia's contract or, even better for the Golden Knights, Paul Byron — it's an expiring contract, and he might be going on LTIR — then the Habs clear up enough space to sign their RFAs and have some wiggle room left over. They need around $4 to $4.5 million, and they will have just over $6 million if they can swing a deal to move Armia or Byron with Allen.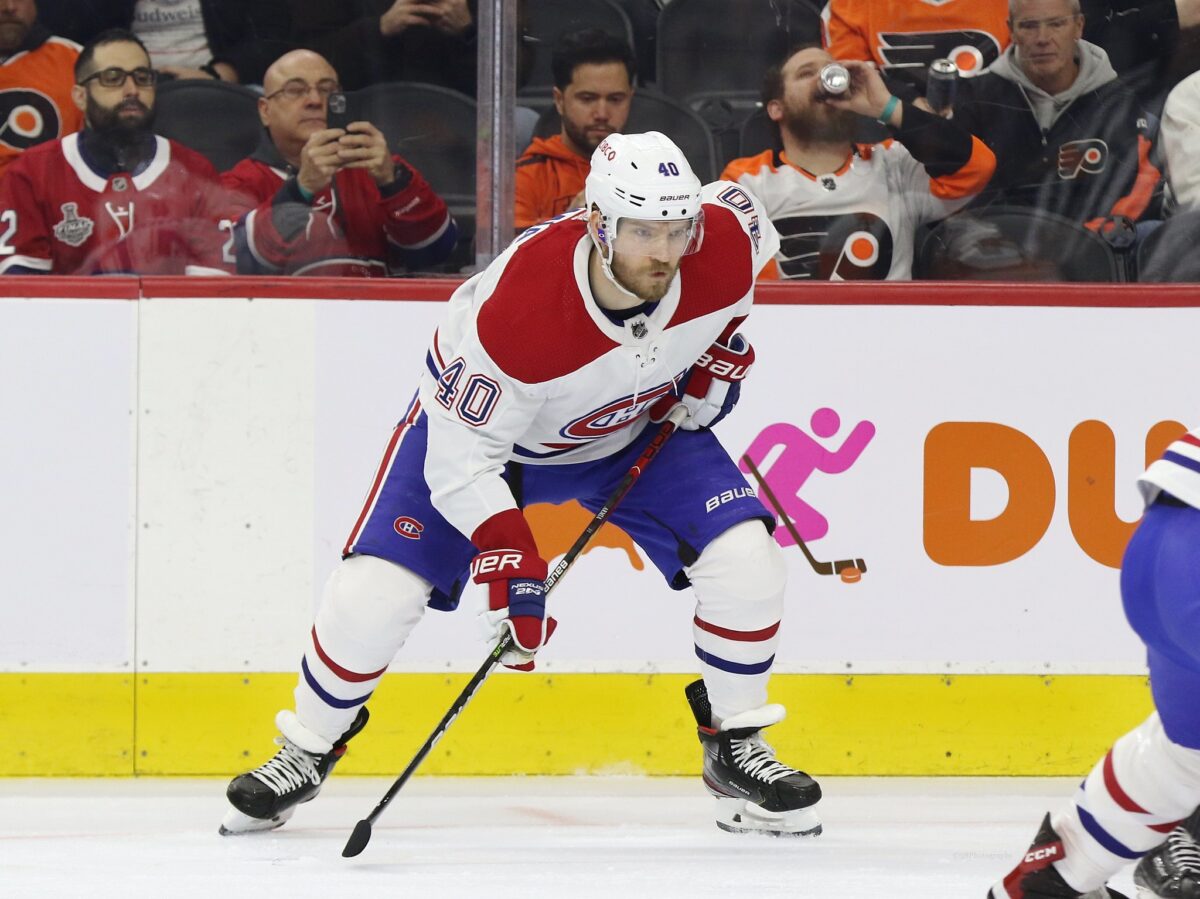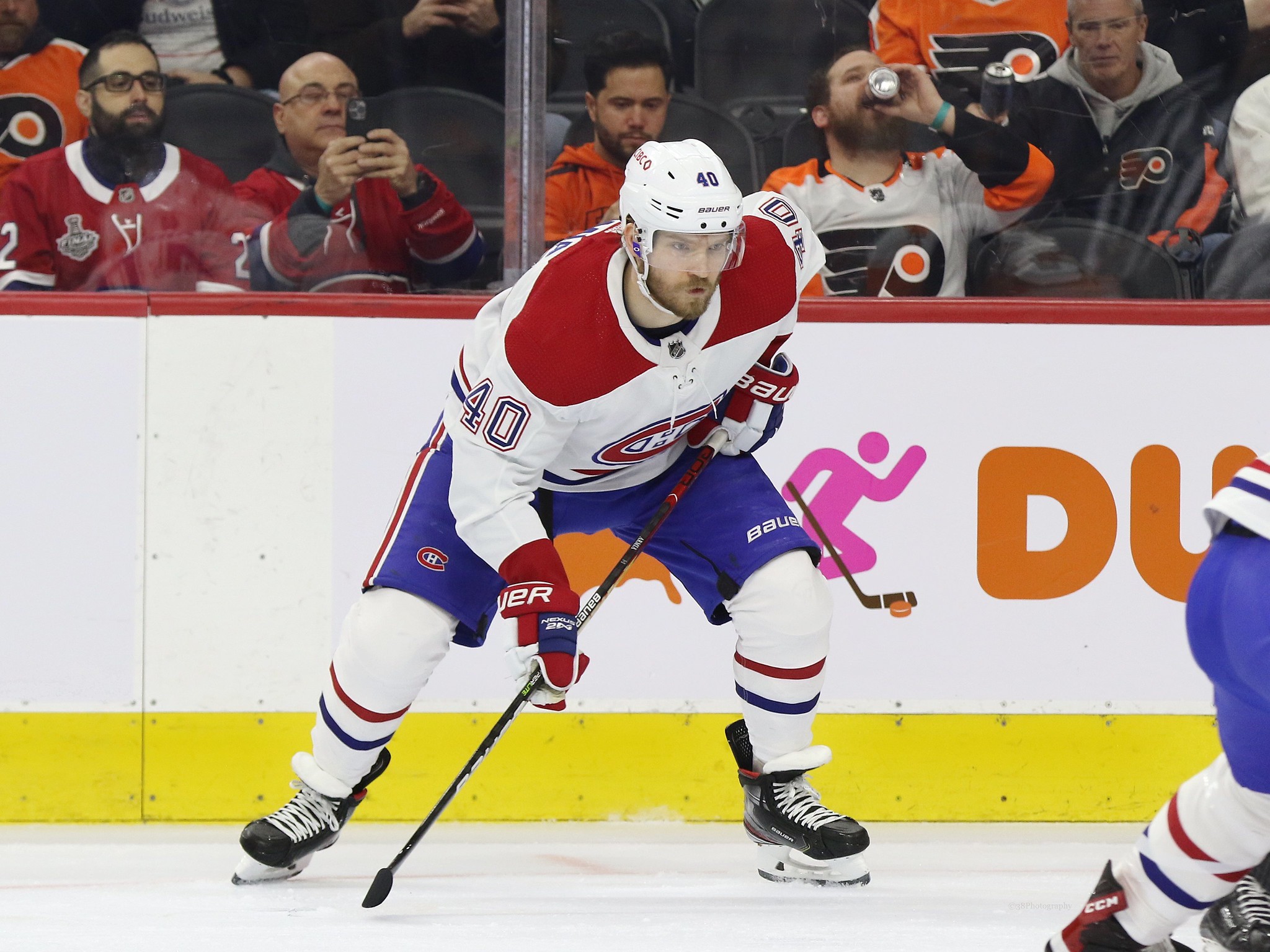 With the Habs moving a contract along with Allen, they won't need or require much back. Vegas taking the contract is more of a favour and will lessen what Montreal can ask for; since they will not want any money coming back, the reasonable return would be picks. The Canadiens have 11 picks next year but only four in the first three rounds, Vegas does not have a second-round pick next season, and a first wouldn't be on the table in this type of deal. That leaves only a third-round pick next season, which Vegas has two of, so if the Habs trade Allen and Armia to Vegas, the return would only be a third-round pick this season and perhaps a second or third in 2024 or a B-level prospect.
Price Must Be Healthy if Trading Allen
The only way the Canadiens are trading Allen is if Price is healthy enough to play an entire season. Price has already stated numerous times that he wants to play this season, but would like to limit his number of games to no more than 50. If this is the case, the backup would need to play at least 32 games. Allen would be perfect for that spot, but the Canadiens are not that worried about wins this season. They would love to win, but with the state of the team and the fact that they are amid a rebuild, winning isn't the top priority, development is. Moving Allen isn't that big of a deal if development is a bigger priority than winning, and the Habs have a third goalie in Sam Montembeault, who played 38 games last season while both Price and Allen dealt with injury issues.
Related: Canadiens Focus on Development, Not Wins in 2022-23
There haven't been many reports on Price's health. He recently had a knee procedure that was supposed to help his knee, but until he starts training and working at training camp, no one will know if he's ready to go for the season. Former Canadiens goalie coach Stephane Waite thinks Price will be prepared to go to start the season. "I think there's a lot of hockey left in Carey, and, honestly, if I had to bet some money, I think I'd bet that Carey is going to be ready for next season." Waite said on the TSN690 morning show. If this is true, trading Allen is easy, and the Habs can go with Price and Montembault as the goaltending duo next season.
Vegas still has a few options, but with no money and only 17 of their 23 roster spots filled, they almost have to make a trade to get a goalie. Whether the deal will be with the Canadiens is really up to Vegas. Still, the Habs did do them a favour by moving Weber's contract to them, providing cap relief while also taking back a disgruntled Dadonov and his $5 million contract.
---
---
---
Latest News & Highlights
---