In this week's edition of Montreal Canadiens news and rumors, are the Habs the frontrunners to land Pierre-Luc Dubois? Plus, the ECHL will welcome a new team to Trois-Rivières, Quebec beginning in 2021-22, Canadiens' prospects continue to impress, and Montreal's new players are fitting in nicely.
Pierre-Luc Dubois to Montreal Rumors Heat Up
Speculation has been rampant over the past few days about the Canadiens' interest in Pierre-Luc Dubois, who recently expressed his desire for a trade out of Columbus with hopes of playing in a bigger market. Things escalated quickly thanks to this tweet sent out by former Sportsnet analyst Nick Kypreos:
Nobody should be surprised that Dubois wants to play in his home province, especially considering the Habs' current roster, or that the Blue Jackets would want Nick Suzuki in return. But that certainly doesn't mean they are going to get him.
During Sportsnet's Saturday Headlines, Elliotte Friedman settled the waters a bit indicating that the Canadiens made a strong pitch for Dubois in the offseason, but the situation is quiet now even though the rumors are not.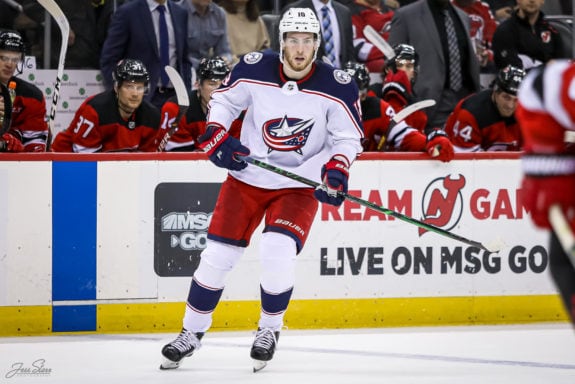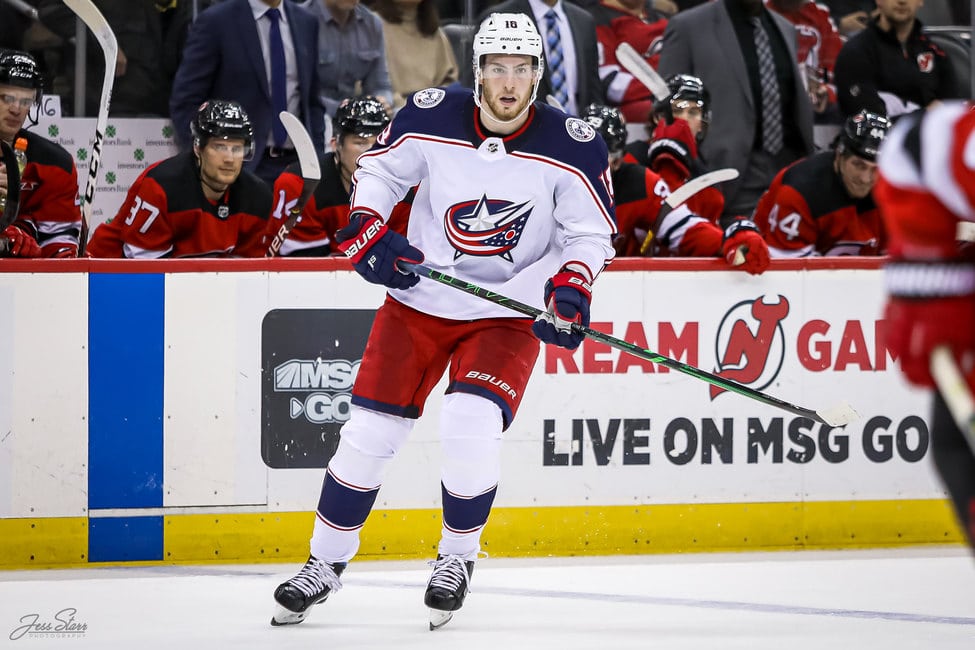 To be clear, I am among those who believe the Canadiens don't need Dubois right now despite understanding the desire to acquire him. The price needs to be right though and some of the trade proposals I've seen on social media are simply outrageous and it's a good thing fans can't make them a reality. General manager Marc Bergevin isn't going to trade Suzuki or Alexander Romanov and Columbus will even have a difficult time prying Jesperi Kotkaniemi away from him, so perhaps there isn't a fit.
Related: Canadiens & Dubois Trade Rumors: The Habs Don't Need Him
I like the logic from Brian Wilde in his latest Call of the Wilde column amidst the speculation, his reasoning makes a whole lot of sense. All of this is going on while the Canadiens have looked particularly good to open the season. Stay tuned for more twists and turns.
Trois-Rivières Gets an ECHL Team
The ECHL announced last week that Trois-Rivières, Quebec and Coralville, Iowa will be joining the league for the 2021-22 season.
The new Trois-Rivières franchise is owned by Dean MacDonald through Deacon Sports and Entertainment, which also owns the Newfoundland Growlers. The team will play out of Le Nouveau Colisée, a new arena that will host 4,390 fans.
Trois-Rivières becomes the second Canadian franchise to join the ECHL along with the Brampton Beast. The team's name and logo will be announced at later date.
Prospects Update
Canadiens' prospects continue to make headlines. Fresh off winning a silver medal with Canada at the World Juniors, Kaiden Guhle, Montreal's first-round pick in 2020, will attend his first professional training camp with the Laval Rocket. He'll be joined by fellow defenseman Jacob LeGuerrier, a fifth-round selection by the Habs in 2019, who hopes to eventually sign his entry-level contract.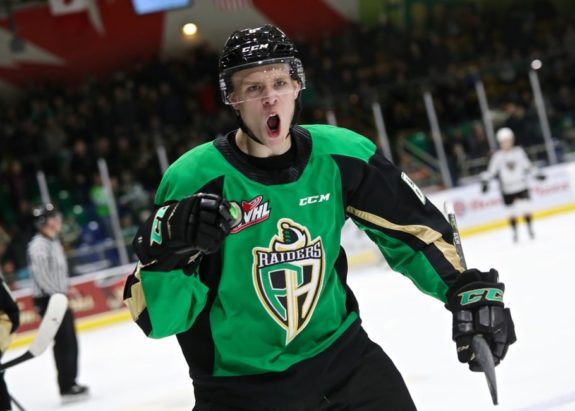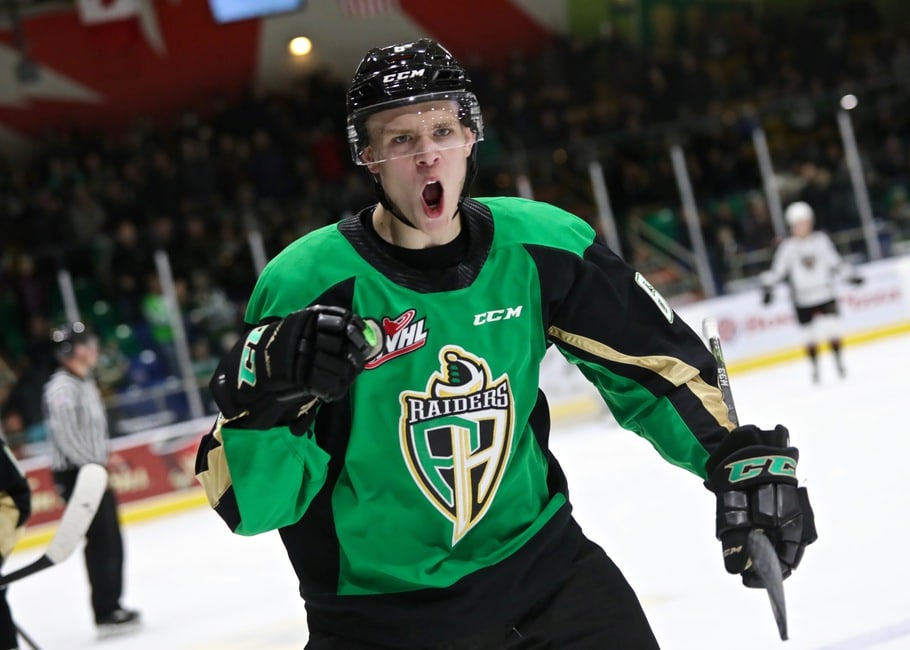 Given play is currently on pause in the Canadian Hockey League due to COVID-19, players like Guhle and LeGuerrier are permitted to play in the American Hockey League until their junior teams get going again. The AHL's 2020-21 campaign is set to get underway on Feb. 5.
In the USHL, Sean Farrell continues to light it up with the Chicago Steel, adding three points this weekend to give him 35 points in 18 games. The Canadiens' 2020 fourth-round pick currently sits second in team scoring.
In NCAA play, Cole Caufield scored his eighth goal in 14 games and added an assist for the Wisconsin Badgers on Sunday night against Arizona State. It was his sixth straight game with a point bringing his season total to 17 points in 14 games. Meanwhile, Jordan Harris and Jayden Struble each have ten points with Northeastern University which is tied for eighth in points among NCAA defensemen. Northeastern's home-and-home series against Boston College was postponed this weekend due to a positive COVID-19 test result.
In his first game back from injury, Mattias Norlinder scored his third goal of the season for Frölunda in the Swedish Hockey League, but quickly found himself out of the lineup again this weekend because of a groin issue.
Habs' Newcomers Make Strong First Impression
Through two games of the 2020-21 season, Bergevin's offseason acquisitions have quickly made their presence felt with their new squad.
Related: Canadiens Make Statement in Win over Edmonton Oilers
Josh Anderson scored a pair of goals in the season opener against the Toronto Maple Leafs and he has put all his power forward qualities on full display while forming an explosive line with Jonathan Drouin and Nick Suzuki.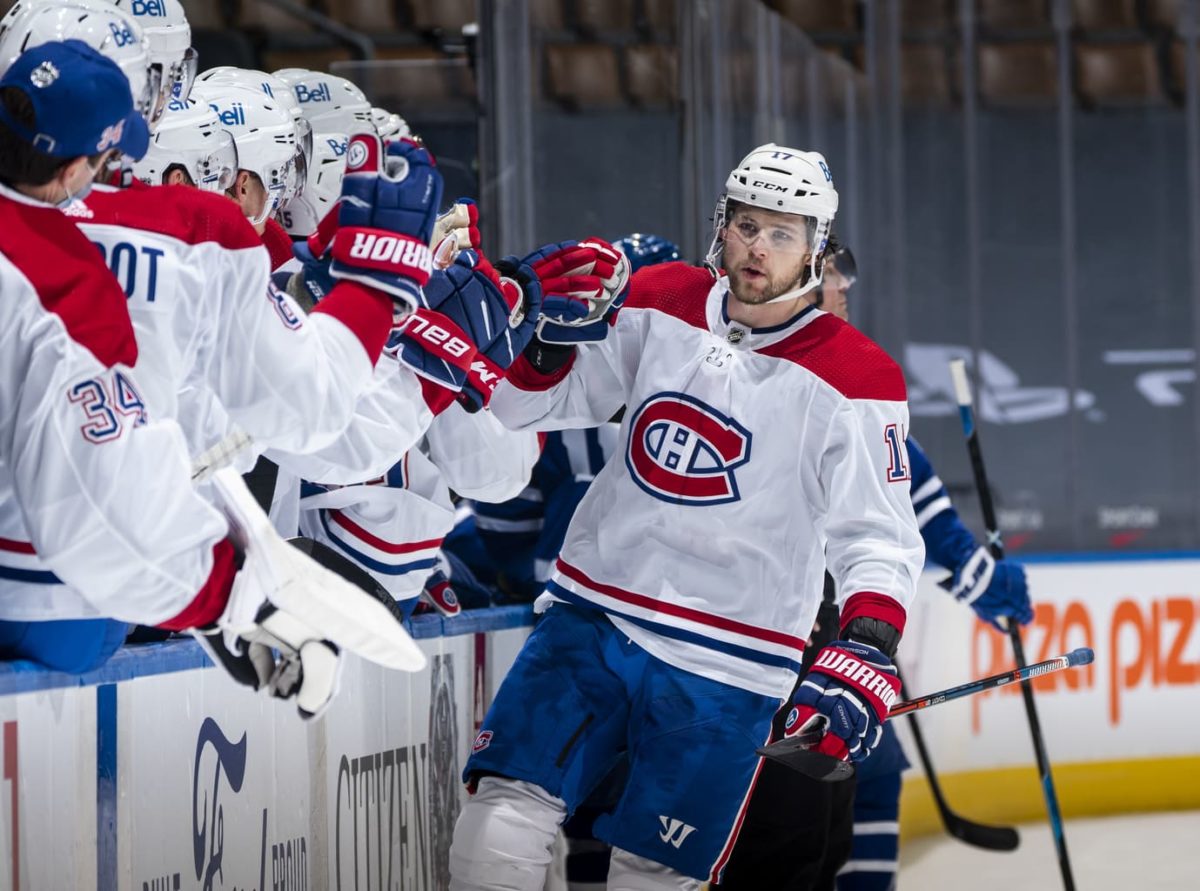 Rookie defenseman Alexander Romanov is already looking like an NHL veteran, picking up an assist in his debut all while impressing his teammates and head coach Claude Julien along the way. His skillset and style of play change the dynamic of the Habs' defense corps for the better. The 21-year-old also showed off his personality and improved English during his first Zoom conference with the media.
Tyler Toffoli has yet to find the scoresheet, but he is finding chemistry and creating chances playing with Kotkaniemi and Joel Armia. Joel Edmundson struggled against Toronto but bounced back nicely in Montreal's 5-1 win over the Edmonton Oilers on Saturday night.
In net, Jake Allen should get his first start of the season this week with the Canadiens playing four games in six nights against the Oilers and Vancouver Canucks.
It was an interesting week for the Habs, to say the least, and the 2020-21 season is just getting started. Regardless of the noise that always seems to surround them, the team sent a message that they will be a force to be reckoned with this year, playing some exciting and inspired hockey out of the gate.   
---
---