Just like that, Bruce Boudreau and Guy Boucher—the proverbial killer 'B's of the coaching world, at least to many Habs fans—were snatched up. That has left the Montreal Canadiens with slim pickings.
Slim Pickings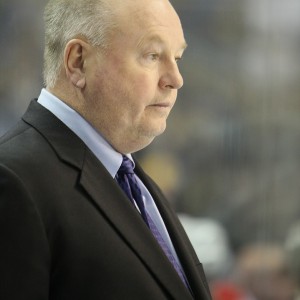 The pickings were slim to begin with in all honesty. In one corner, you had a coach with all kinds of regular-season success who just could never win the big game. In the other corner? The Ottawa Senators trying really hard to convince anyone who will listen the other guy was their No. 1 choice.
It might even be true, but that's of little consequence to Habs fans. Even Marc Crawford, essentially a league cast-off to Switzerland who had been linked to the Habs back when their coaching job was last vacant in 2012, is now no longer available, having resorted to accepting an assistant position under Boucher.
Granted, Montreal technically doesn't have an open position to give, with Michel Therrien still behind the bench (whenever he's not in the foxhole with general manager Marc Bergevin).
Nevertheless, it would be understandable if fans took these latest developments badly. It could be construed as a missed opportunity to secure the services of someone to take the reins after Therrien, unable to adapt to the near-season-long absence of Carey Price, led the team to one of the worst collapses in team history.
Admittedly, there were many other injuries as well, but, if Bergevin deems it necessary to lay all the blame solely at the feet of Price, saying at a post-mortem press conference, "If [he] was healthy we wouldn't be sitting here having this conversation," who are we to judge? Even if, in so doing, he inadvertently seemed to admit Therrien is not responsible for any of Montreal's success the past few years.
Coaching Carousel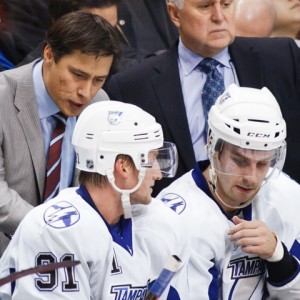 The point is the Habs never would have hired Boudreau anyway, because of his lack of French. As for Boucher, a product of the Habs organization who was once the head coach of the Hamilton Bulldogs?
He had been out of the league since the 2012-13 lockout-shortened season. He was fired, heading towards his second-straight non-playoff campaign with the Tampa Bay Lightning, a team with a talented-enough core to rebound into a second-place Atlantic Division finish without him in 2013-14. They followed that up with a Stanley Cup Final appearance in 2014-15.
Needless to say, there's every reason to believe he'll soon end up the next victim of the Senators' killer coaching carousel that sucked in and spat out six different people between 2007 and 2016, at which point, Montreal can just hire him away should they still be looking. It's essentially what happened with the last Senators head coach not named Bryan Murray to make a lasting impact with the organization.
Coincidentally, Boucher was once considered the heir-apparent to Jacques Martin in Montreal, but his shooting star following just a single season coaching in the American Hockey League caught the eyes of several teams, including Tampa.
Small World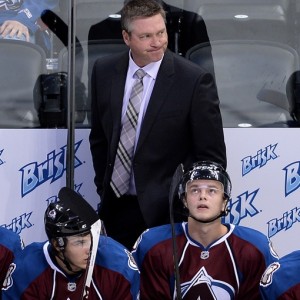 It goes to show just how small the world is, or, more accurately perhaps, how limited in size the talent pool with which the Habs are working is… unless you want to pin your hopes on one of the handful of gainfully employed Francophone head coaches currently in the NHL.
If you eliminate the ones who have already been chewed out by Montreal (Alain Vigneault and Claude Julien), that would bring the grand total to one: Patrick Roy, who just might be available in short order, due to two straight non-playoff seasons, never being out of the first round and an old-school approach that arguably makes Therrien look progressive in comparison.
What would be the point then? You'd be hiring a name only and sure to go through this same second-guessing process in just a few years. Sure, he recently won the Jack Adams Award, but so did Bob Hartley. One year later, the Calgary Flames had the good sense to get rid of him for much the same reasons the Avalanche might be on the verge of doing the same to Roy.
Ultimately that trophy means very little. At this point, it's about hiring the right (French-speaking) coach who can bring a Stanley Cup to Montreal. However, Bergevin tied his hands to a certain degree in that pursuit, leaping to Therrien's defense back in January, saying the coaching staff would stay safe the rest of the season.
#Habs Bergevin: "All the critiques should be directed to me… It's on me, only." Michel Therrien and the players "are not going anywhere."

— John Lu (@JohnLuTSNMtl) January 21, 2016
The Right Man for the Job?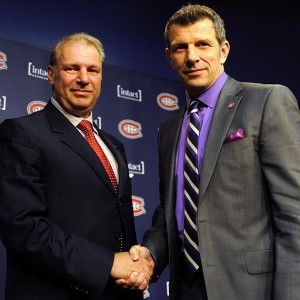 He then doubled down at season's end, perhaps out of a firm belief Therrien is still the right man for the job, but more likely because there just aren't any viable coaching candidates out there on whom he'd be willing to bet his job. Either way, give him props for sticking to his guns, even if one option says he's foolhardy at best and the second implies an ill-advised combination of safe and manipulative.
No, the Habs don't need a Killer 'B' as coach. They've already got one in the front office and he may be killing Montreal's shot at a 25th Stanley Cup during this specific team's short window. On one hand, he shields his coach from blame by saying it's all on him (when he's not saying the Price injury is responsible). On the other, just who is holding him accountable?
Ultimately, it's not the recent string of coach hirings that Habs fans should lament. It's very unlikely the perfect candidate is ever going to be available at the right time anyway. It's that the current GM seems incapable of making tough decisions. Keeping Therrien was easy. Surviving a second-straight non-playoff season, should one arise in 2016-17? That will be hard, for all parties in question.
There's no denying Bergevin is now in an unenviable position. It's where he belongs.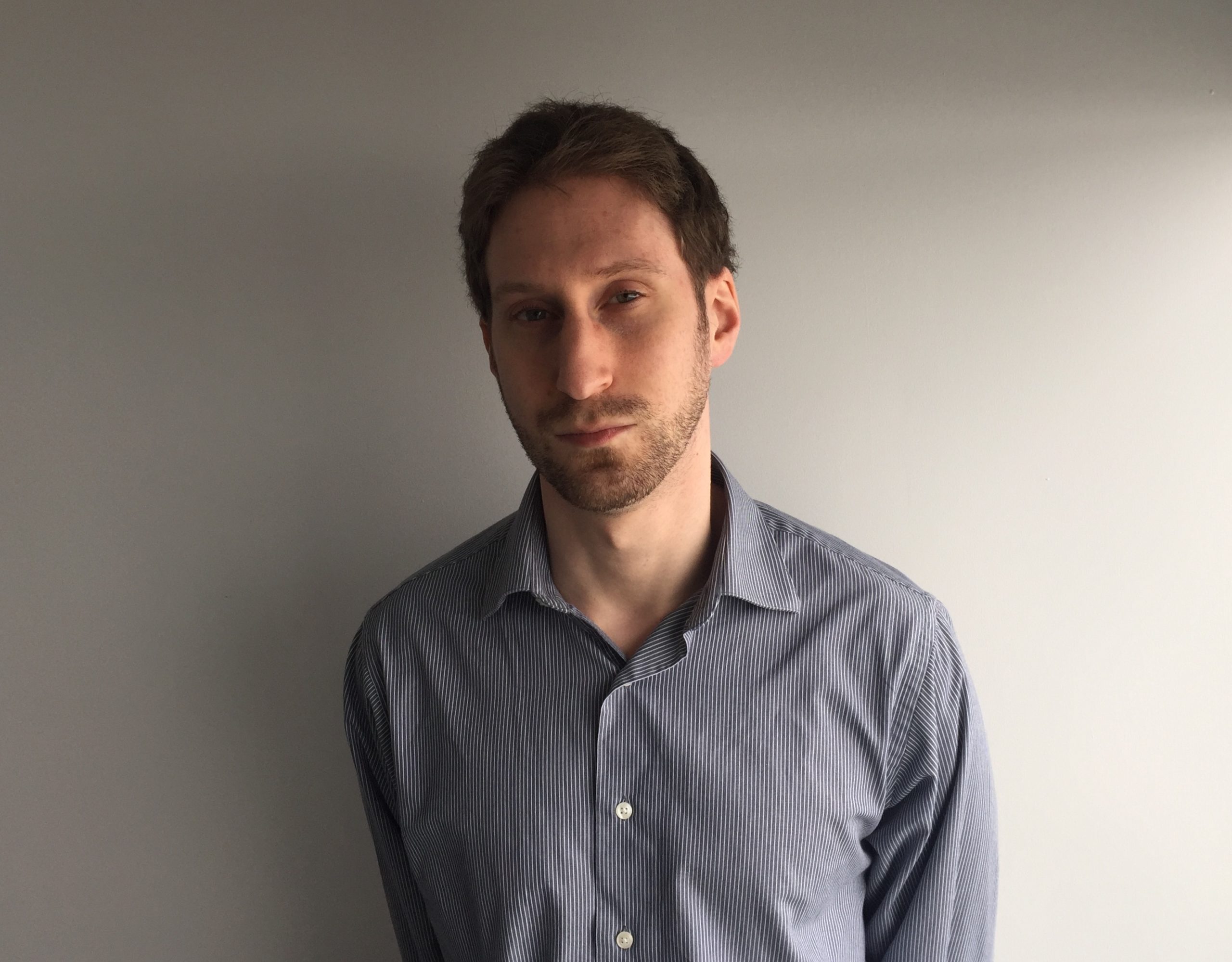 After 10 years of writing hockey, Ryan decided it was as good a time as any to actually join The Hockey Writers for the 2014-15 season. Having appeared as a guest on such programs as CBC Radio One's Daybreak, Ryan has also written for the Montreal Gazette and Bleacher Report and worked for the NHL itself and his hometown Montreal Canadiens. He currently writes about all things Habs for THW, with it being a career highlight for him to have covered the 2021 Stanley Cup Final as a credentialed member of the press.