Good fantasy hockey general managers draft well in order to build a contending team. Great fantasy hockey general managers go one step further – they consistently scour through the waiver-wire in order to find short-term additions to their lineup that will increase the likelihood of them winning their weekly matchups.
In this month's edition of the Habs Fantasy Hockey Roundup, we'll take a look at some of the lesser-owned Montreal Canadiens players in fantasy to determine who could turn a contending team into a championship team.
Nicolas Deslauriers
In leagues that count hits, it would be hard to find a better spot start than Nicolas Deslauriers. Averaging 4.40 hits per game this season, Deslauriers is the perfect add if you're looking to increase truculence in your lineup. Looking at his game logs, the 26-year-old has recorded at least six hits in four of his last eight games, and more than two hits in 35 of his 40 games played this season.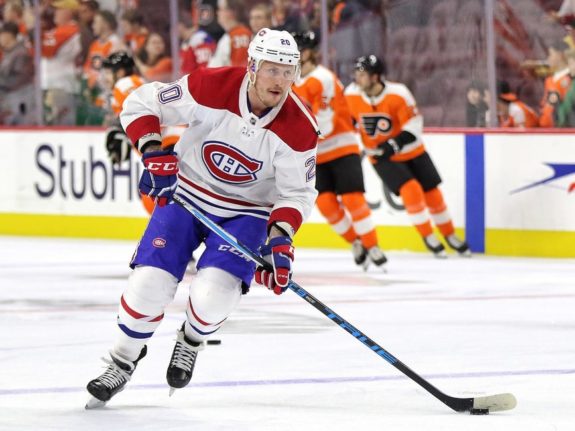 To put that into perspective, the second highest amount of hits per game for a Canadiens player is Jeff Petry, with 2.22. The only issue with Deslauriers is his availability. Over the past seven games, Deslauriers has been a healthy scratch on three occasions. If looking to add him to your roster, it's recommended to confirm his playing status for that night's game in order to avoid wasting one of your transactions for the week.
Charles Hudon
Playing some of his best hockey of the season over the past month, left-winger Charles Hudon has shown his worth not only to the Canadiens, but to the fantasy hockey community as well. In the past six games, Hudon has scored four points (one goal, three assists), and registered 13 shots on goal, which is his greatest asset in fantasy.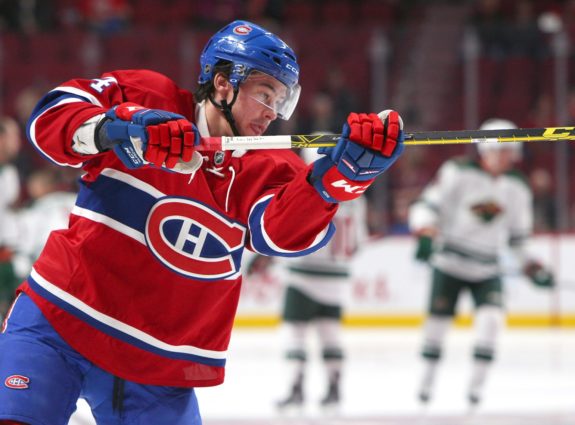 This season, Hudon is averaging 2.67 shots per game, fourth-highest among Canadiens players, and higher than players like Alex Galchenyuk and Jonathan Drouin, who are owned in 33 and 50 percent of Yahoo leagues, compared to his two percent. At the moment, Hudon is dealing with a hand injury that is expected to keep him out of the lineup in Friday's matchup versus the New York Islanders, but when healthy, he can certainly be considered a strong spot start in leagues that count shots on goal.
Phillip Danault
With the departure of long-time Canadien Tomas Plekanec, who was traded to the Toronto Maple Leafs last Sunday, Phillip Danault's value in fantasy hockey suddenly increased. Already averaging over seven faceoff wins per game this season, Danault's opportunity down the middle is much greater without Plekanec in the lineup.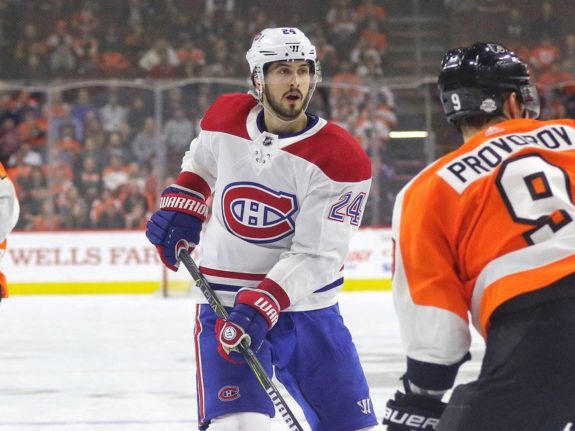 In just the first three games without the Kladno, Czech Republic native, Danault has averaged 9.33 faceoff wins, including two games with at least a 65 percent efficiency rating on draws. Danault also averages just under two shots per game (1.9) and 1.15 hits, while holding eligibility as a centre and left-winger. With only four percent ownership in Yahoo leagues, Danault is proving to be not only one of the better spot starts on the Canadiens, but on the waiver wire altogether this season.
Antti Niemi
After a horrific start to the season that saw Antti Niemi bounce from two different teams before joining the Canadiens via waivers on Nov. 14, the 34-year-old goaltender has finally found his stride in Montreal. Over his past nine starts, Niemi has recorded four wins, and posted a save percentage of .938 and a goals against average of 2.00.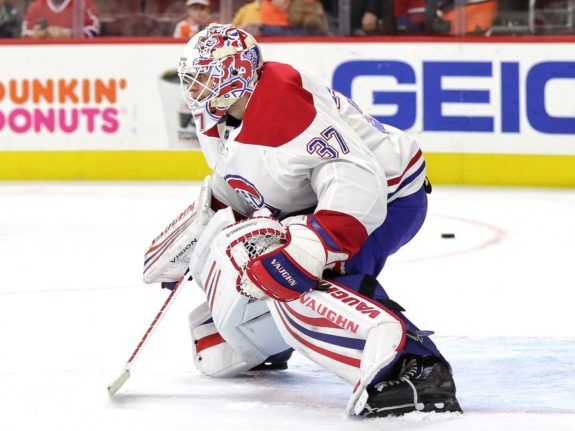 With Carey Price suffering from a concussion, Niemi currently finds himself as the Canadiens starting goaltender, increasing his value in fantasy. While Niemi is surely not a long-term option for teams with goalie issues this season, he is a recommended spot-start in favorable matchups with or without Price in the lineup.