The NHL Trade deadline on April 12th is fast approaching, and Montreal Canadiens' general manager Marc Bergevin is feeling the pressure to act. After two losses to the Calgary Flames on the road, social media and Montreal's mainstream media was abuzz with anger that the season is getting away from them.
However, as of March 16, the Canadiens sit in fourth place (third in win percentage) in the Scotia North Division so there is still time to act. They are in a dog fight for playoff position against the Edmonton Oilers and the resurging Flames. Montreal is at the point of this reset with a stocked prospect cupboard and 14 picks in the upcoming draft. It makes sense to be a buyer at this year's deadline.
Due to the pandemic, and the Federal regulations, any players coming into Canada from outside the country would need to isolate for 14 days prior to joining the team. Due to this, the expectation is that Bergevin will make a move sooner rather than wait until the deadline as that player would miss nine of the team's last 13 games in the stretch run.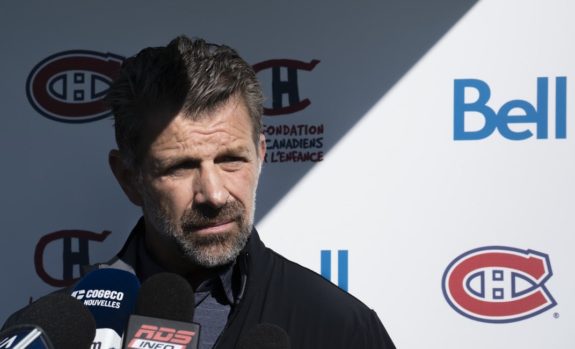 Despite Bergevin's strong offseason, the Habs are still in need of reinforcements. Ben Chiarot is out for six to eight weeks with a broken hand. Even before losing a top-four defenceman, the Canadiens needed to upgrade the blue line with a puck-moving defenceman, and more upgrades to the lineup will be needed. This article will discuss some of those areas.
Need # 1: A Puck Moving Defenceman
Mattias Ekholm
The case to acquire Mattias Ekholm has been made on this site two weeks ago, and it will be an expensive proposition. Pierre Lebrun notes that if a futures deal were to happen, the Nashville Predators would be in search of a first-round pick and a top-end prospect, perhaps more (The Athletic, LeBrun: Trade fits these 6 contenders should explore ahead of NHL Trade deadline, 12 Mar 2021). 
So in the Canadiens' case, they would need to dip into their deep pool of picks and prospects. Bergevin may need to be willing to "lose" a trade long term to help the team win now.
Vince Dunn
Another puck-moving defenceman (PMD) that could be available is Vince Dunn of the St. Louis Blues. The six-foot, 203-pound left-handed defenceman is capable of playing in the top four. Dunn is suited to the more modern style defender in the NHL, as he is mobile, can lead in transition, has a good shot and can quarterback a second wave power play (PP).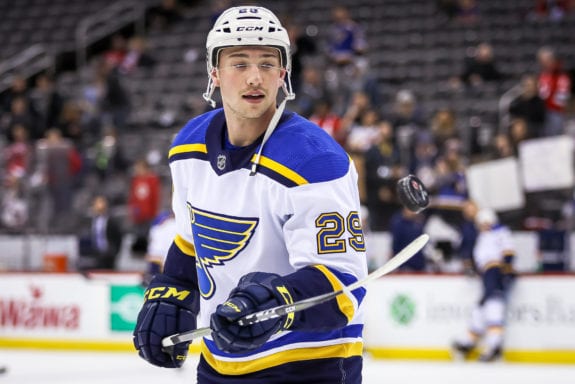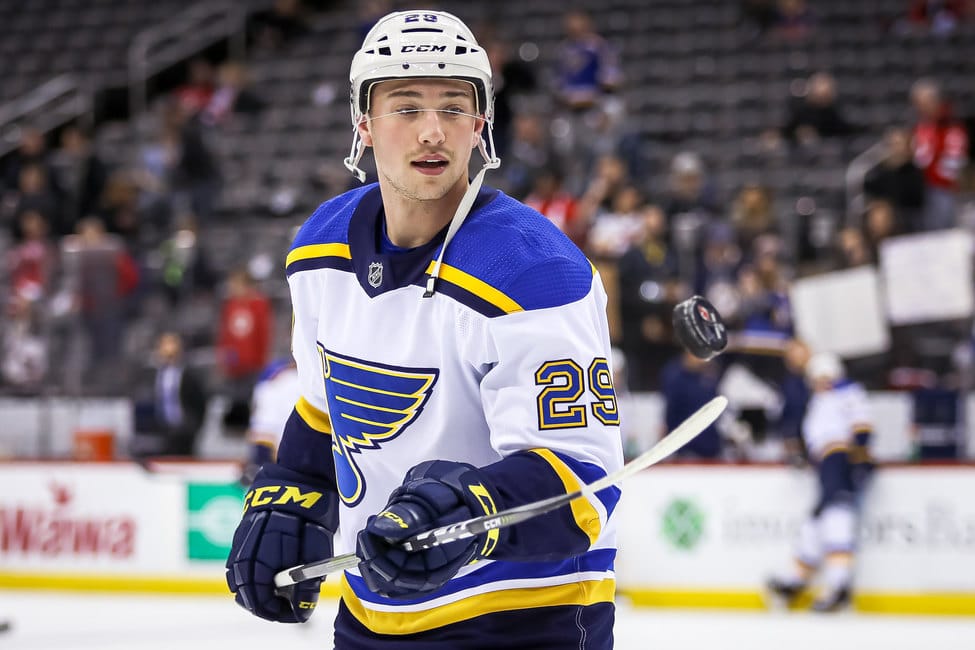 Dunn hasn't had a good start to the season. With only nine points in 27 games played, he may need a change of scenery. The 2019 Stanley Cup Champion is under contract this season for $1.875 million and will be a restricted free agent (RFA) in the offseason. The Canadiens can afford the cap space, but the cost to acquire him from a Blues team fighting for a Honda West Division playoff berth may be high. A first-round pick is almost guaranteed to be a centerpiece, as well as a prospect.
Need #2: A Veteran Center
Brandon Sutter
One advantage of acquiring Brandon Sutter from the Vancouver Canucks, is there would be no need for the 14-day quarantine, so he could join the team immediately. He is in the final year of a $4.35 million per season deal, which means the Canucks would need to keep some of the cap hit or take on a contract in return.
With 62.9% defensive zone starts, Sutter has been relied on heavily in a defensive role. The third liner is averaging 14:58 per game with Vancouver. He is also relied on for his prowess in the faceoff circle as he boasts a 55.7% success rate on faceoffs this season.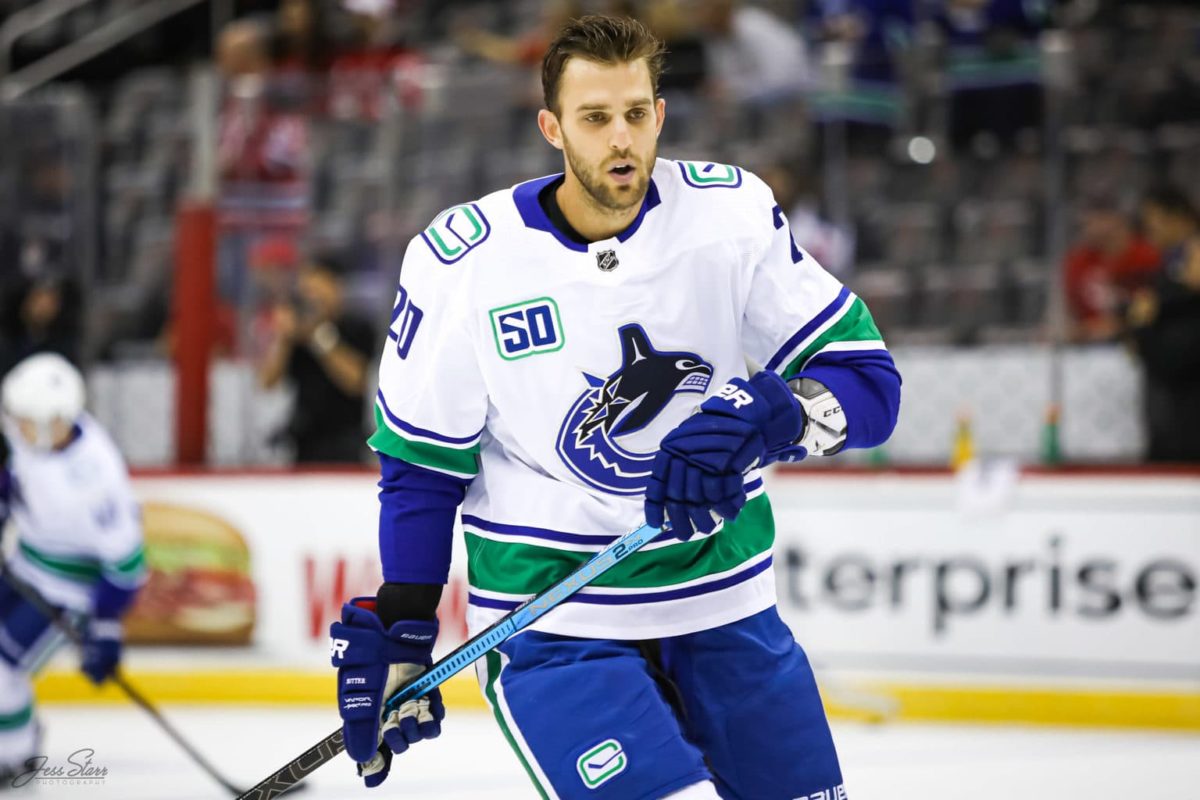 Sutter boasts a big frame, yet he isn't overly physical, as his style is more in pressuring the attacking players. He can add some lower-end scoring depth on a bottom-six, yet his main value would be adding veteran center depth to a team that needs it. The cost to acquire him won't be very high, perhaps as high as a second-round pick.
Erik Haula
Erik Haula is a two-way center with some good speed that has offensive instincts, having a 29 goal season with the expansion Vegas Golden Knights. However, he is more of a good third-line center providing some offence. He has good possession stats on a slumping Predators team, likely thanks in part to his excellent faceoff stats this season, winning 56.8% of his draws this year.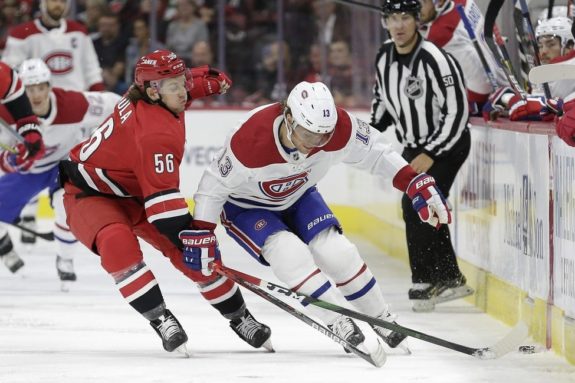 The six-foot, 193-pound center is on a one-year $1.75 million contract. The Canadiens can afford this contract, and the return may not be too high, possibly a prospect or a pick. The main value could be in the future if the Habs are unable to retain Phillip Danault and Ryan Poehling isn't ready to step into the NHL on a third line next season, having an option in-house to retain for the role could be beneficial.
Cody Eakin 
Like those already mentioned, Cody Eakin would be acquired to fill a bottom-six center role. The veteran center has proven he can score 15 or more goals, as seen in prior seasons in Vegas and with the Dallas Stars. Currently, with the Buffalo Sabres, Eakin has only one goal this season, yet, considering the horrible year that the team has unfortunately had, this is an outlier.
Eakin is in the first year of an affordable two-year $2.25 million deal and could provide some center depth to a team in need of it in the mid-term future. He adds an aspect of the game the Habs have been weak on, as he is 57.5% this season on faceoffs and has been over 50% in four of the last five years.
To acquire him from a team that is in a freefall may not take much more than a mid-round pick, possibly a lower-end prospect. The Sabres are on the cusp of needing to try and restart their rebuild, so adding picks would be a necessity.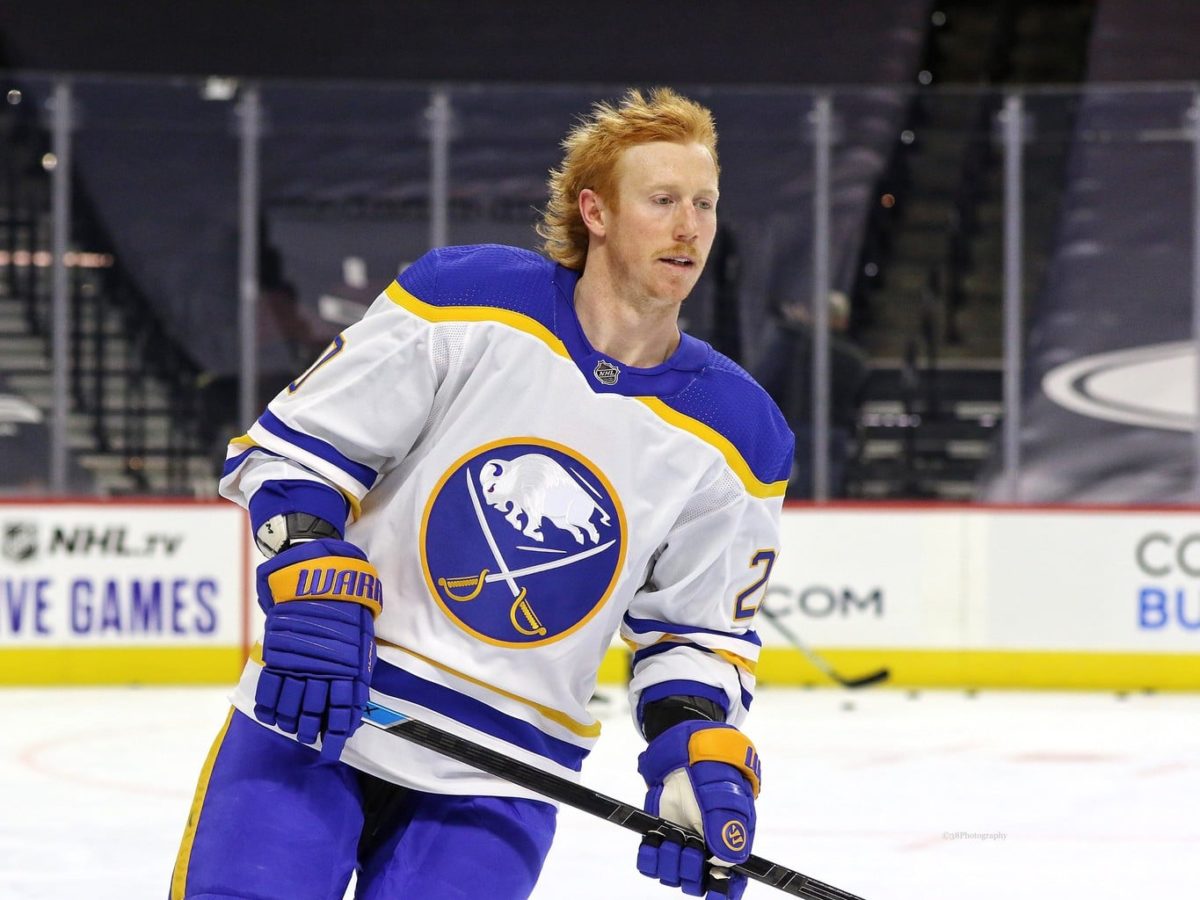 The Canadiens are a team built for the playoffs with the size and strength on the blueline, a system built for high quantity shots at five-on-five hockey. That being said, this is a lineup on the bubble of making or missing the playoffs and will need to move soon to add the necessary depth in key spots to help get them into that highly coveted playoff position. If the team misses, Bergevin may be the next member of management to be fired, making this trade deadline a make or break time for his retool plan and possibly his job.
---
---