The third 2023 first-round pick Montreal Canadiens general manager Kent Hughes is after at the trade deadline would certainly help his cause, i.e., his undeniable rebuild efforts. Ironically though, expectations for him to secure that third pick are far from doing him any favors.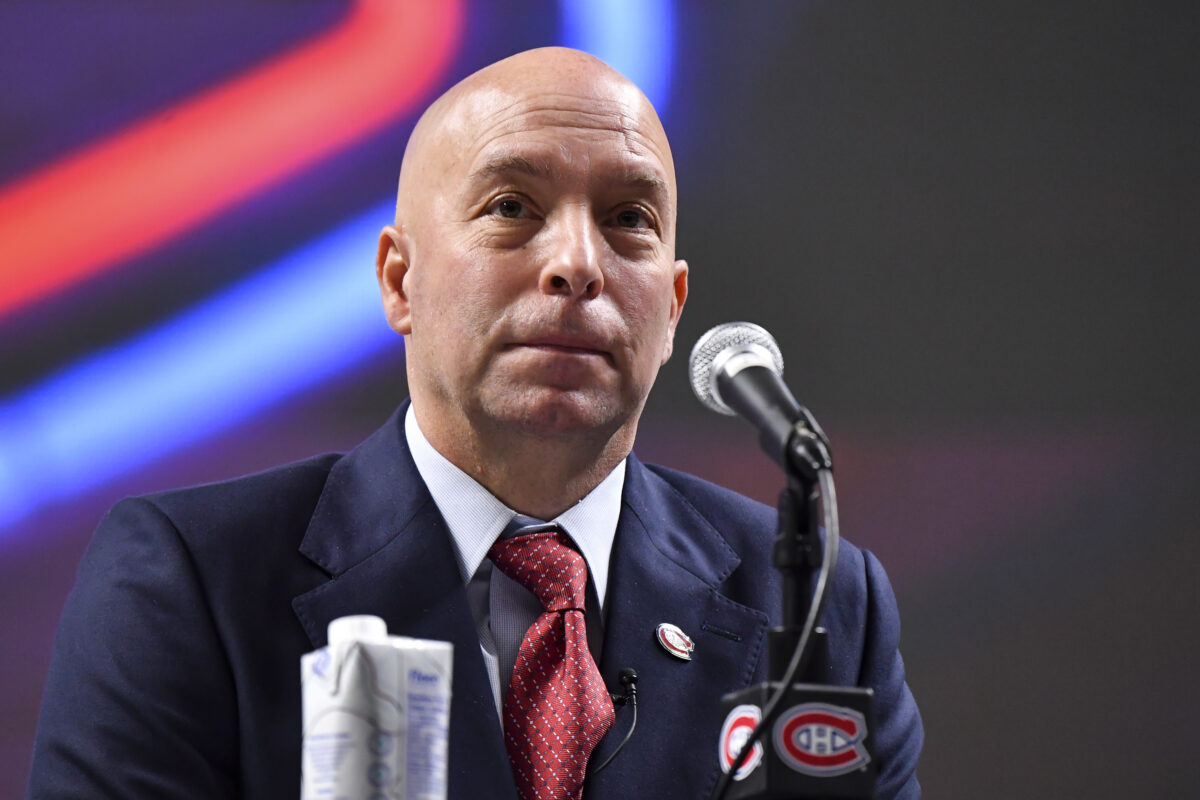 The fact Hughes knocked it out of the park at last deadline? It's only adding to those expectations, but Canadiens fans should make them a tad more realistic, as the upcoming 2023 trade deadline is a different animal compared to last year's. There are no guarantees Hughes finds the same level of success. After all, fellow GMs are more likely to hold onto their top picks in an especially hyped-up NHL Entry Draft, where projected franchise-altering talents like Connor Bedard, Adam Fantilli and Matvei Michkov will be available. That makes this deadline all the more important, and that's saying a lot.
Hughes Hit Home Run at 2022 Trade Deadline
In 2021-22, the Canadiens, who were on a collision course with last place, obviously fired Hughes' predecessor, Marc Bergevin. During a season in which the Habs had at one point flirted with putting together one of the worst campaigns in franchise history, Hughes' mandate was clear, just like it has become this year: Ship out talent in exchange for futures.
Hughes obviously delivered, setting the tone for his tenure as Canadiens GM in the process. For example, he traded forward Artturi Lehkonen to the Colorado Avalanche for defenseman Justin Barron to address a clear need on the right side on defense, along with a 2024 second-round pick. He also acquired the second of his 2023 first-round picks, by trading defenseman Ben Chiarot to the Florida Panthers for a slew of futures.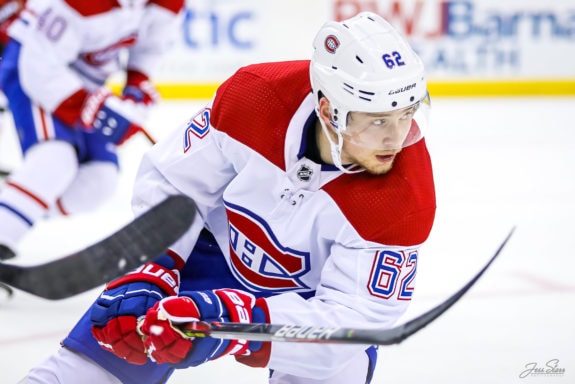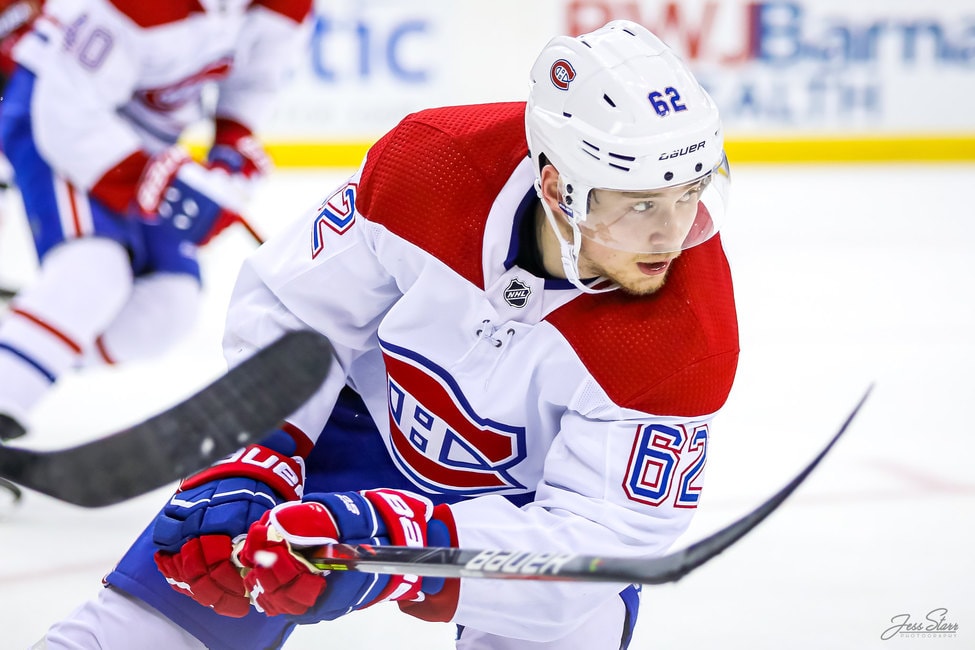 Arguably the most impressive of all of Hughes' trades was still to come, though. It wasn't at the deadline, but during the offseason when he acquired Sean Monahan from the Calgary Flames for future considerations. In taking on Monahan's unwanted contract so the Flames could sign Nazem Kadri, Hughes got them to throw in a conditional first-round pick (not in 2023).
Monahan Trade Makes Hughes' First Year as GM
Considering Monahan is a pending unrestricted free agent (UFA), he was rationally going to be made available this deadline. The hope, however unrealistic it may have seemed based on his injury history, was that Monahan would fetch a second first-round pick, potentially the third in 2023 Hughes is known to be seeking. Monahan's impressive start to 2022-23, when he contributed valuable secondary scoring, notching 17 points in 25 games, helping the Canadiens to at least earn a playoff "spot" in the early going, only reinforced the thought process. Then to almost comedic effect he got injured again.
Related: Canadiens' Sean Monahan's Absence Unveils His Value
---
Latest News & Highlights
---
The timeline for Monahan to return from injury is still shrouded in mystery. The more and more the March 3 deadline inches closer without Monahan dressing for game action, the less and less likely it becomes he'll get the Habs that ever-elusive pick. And, without Monahan, arguably his top trade chip, Hughes' hopes for a second straight successful deadline are slim.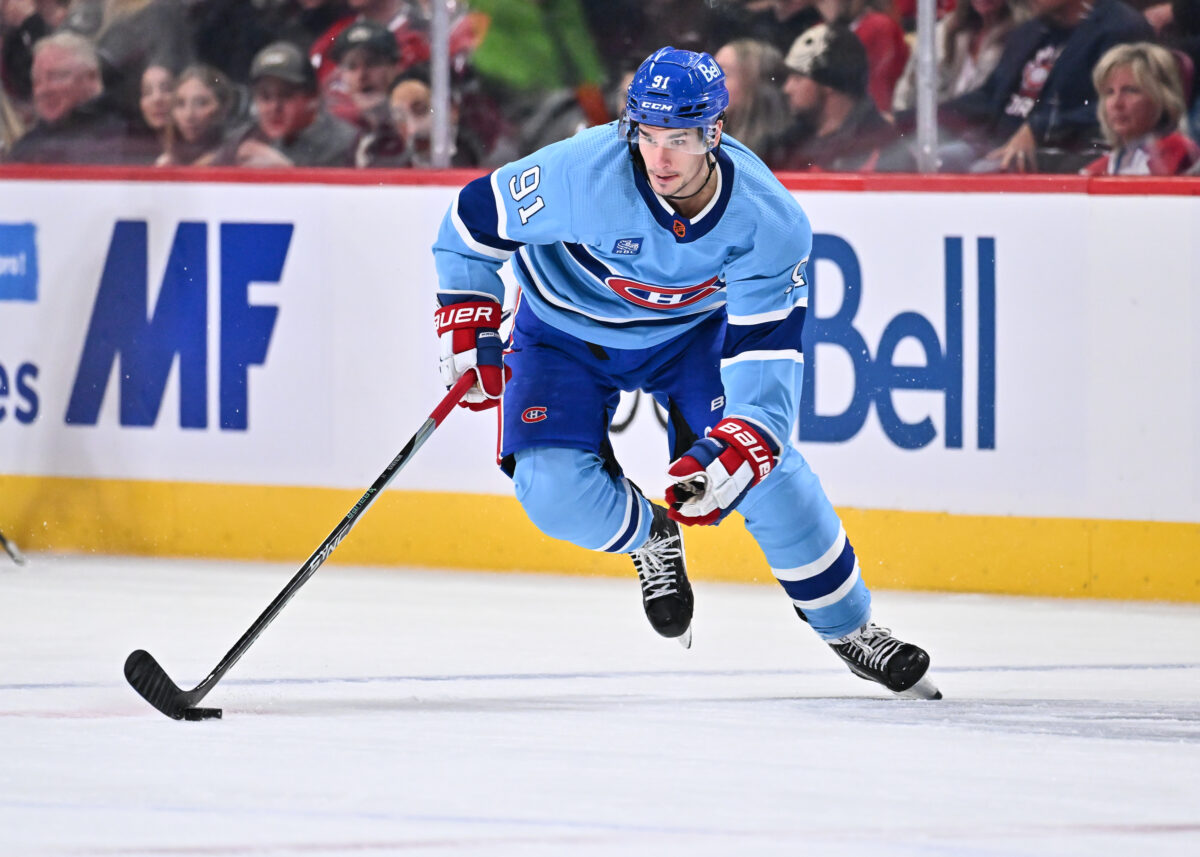 Other pending UFAs like Jonathan Drouin and Evgeny Dadonov have failed to build up their trade value. Ditto for non-UFA assets like Joel Edmundson. Power-forward Josh Anderson could conceivably yield a significant return, but reports Hughes has already turned down offers for him don't instill confidence in the idea he'll get moved, whether or not you're of the belief the Canadiens should pull the trigger given the opportunity.
All that to say, expectations for Hughes ahead of his second trade deadline should be adjusted accordingly. He of course has the capacity to make a splash if he so chooses, but weighing the potential long-term value of certain assets against their individual short-term returns (and the long-term value of those hypothetical returns in turn) can't be easy. In fact few aspects of Hughes' job (and Bergevin's before him) likely are. Add onto that the increased degree of difficulty you're looking at acquiring 2023 picks, at least unprotected ones, and Hughes may have set himself up for failure with his success so far.
If only he hadn't have done so well at last year's deadline… the Canadiens would be in far worse shape than they are now, at least as far as the rebuild goes. Maybe Hughes doesn't trade Tyler Toffoli, who still had term left on his deal, to the Flames like he did in the lead-up to last year's deadline as his first major deal. Maybe with Lehkonen, having scored 34 points this season, albeit with the high-octane Avalanche, still on the team too, the Canadiens are a few spots higher in the standings.
No Shortcuts for Canadiens at the 2023 Trade Deadline
That doesn't do the Canadiens a lot of good, though. Second to last in the Eastern Conference, the Canadiens are also 13 points back of the Pittsburgh Penguins for the second wild-card spot. The Penguins also have two games in hand, meaning a few spots in the standings may as well be a few grains of sand in an hourglass.
Even if the deadline is just around the corner, that's arguably the best way to look at it. Hold patience in the highest esteem as a virtue, because Rome wasn't built in a day. Another Habs dynasty, or as close to one as you can get in the salary-cap era, should be the ultimate goal, now 30 years since the last Canadiens Stanley Cup.
Keep in mind, even if the Canadiens beat the admittedly long odds and manage to draft Bedard, plenty of holes will remain in the lineup, most significantly in net. Even if Bedard as a hypothetical Hab makes good on all his promise, they'll still be hard-pressed to be competitive next season. Barring an arguably ill-conceived free-agent goalie signing this coming summer, there would be no short-term fix here.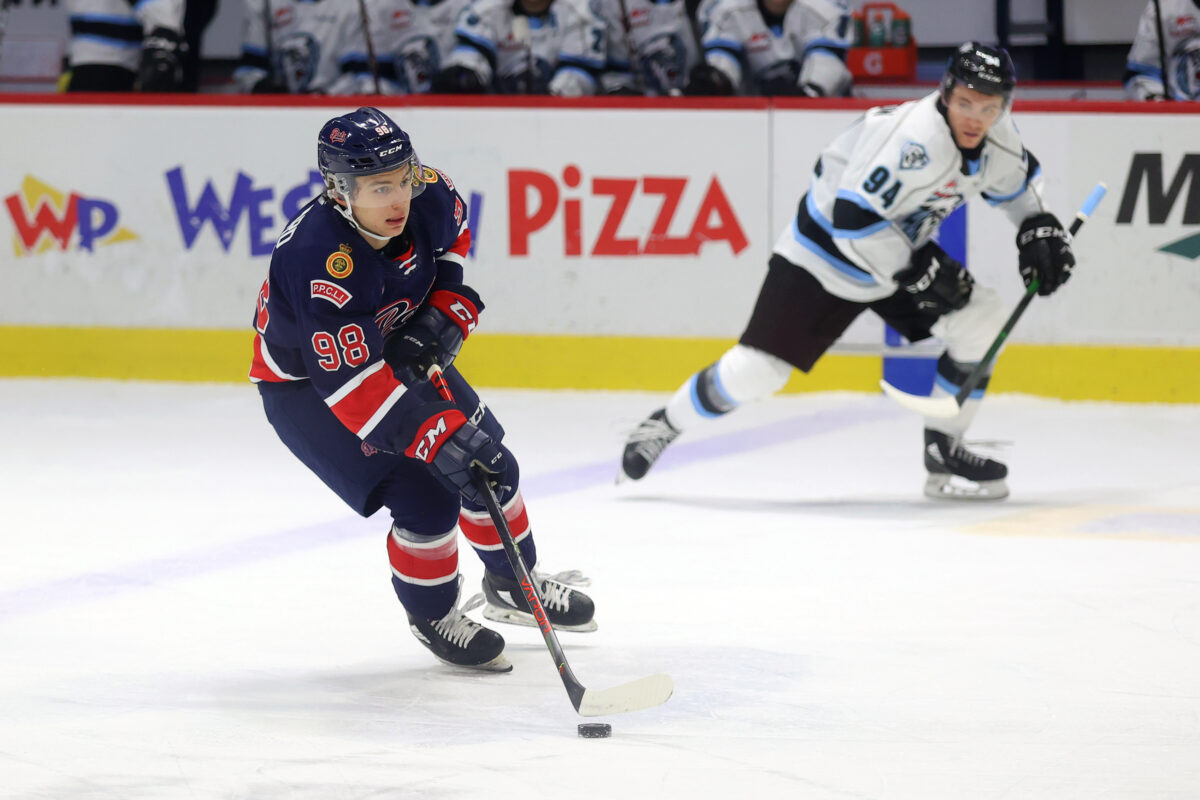 The 2023 trade deadline can go a long way to securing a prosperous future for this franchise. It's more important than Hughes' first, that's for sure, but, keep in mind, as explained earlier, Hughes' biggest move didn't come until last summer (Monahan). So, it's only one day in potentially many calendars' worth of 'em. Bergevin got nine deadlines, including the one leading up to Connor McDavid getting selected first overall in 2015. So, Hughes shouldn't be defined by what comes to pass over the next month.
Granted, what came to pass over Hughes' first month on the job leading up to the 2022 deadline has largely defined him up to now, at least in the eyes of Habs fans. He's established himself as a GM who won't bow to expectations, and that should serve the franchise well. It just might take unavoidable critics of his work ahead of this coming deadline longer to see it.
Hughes is obviously a fair target and shouldn't be immune to criticism, but he's also earned the benefit of the doubt up to now. In the context of a rebuild, fans should expect more futures coming the Habs' way. It stands to reason that means more future trade deadlines coming Hughes' way too. One would hope for his sake… and that of the Habs' by all appearances.