In this week's Montreal Canadiens News & Rumors rundown, we'll break down waiver moves, Pierre-Luc Dubois trade rumors, standings predictions, Order of Canada awards, Guy Lapointe's return to health and more.
Standings Predictions
Evolving Wild, an account that is an offshoot of Evolving Hockey, which builds its predictive models using advanced statistics, made a prediction for the standings this season. Surprising to some, they have the Montreal Canadiens finishing first in the North Division. 
One stat that jumps out in this prediction is that there is only a 10-point spread between first and sixth place in the division. While the prediction may not come true exactly as laid out, this does point to just how tight of a race the North Division is likely to be. Any team that suffers an injury to a star player could be in trouble. That's where depth comes into play. Brain Wilde of Global News, who has been covering the Canadiens for over 30 years agrees, depth is an important weapon for teams this season
The depth the Canadiens boast after a busy offseason has been the source of hope for fans and one that looks to be well founded.
Pierre Luc Dubois On the Move?
It has been rumoured on The Fourth Period (TFP) that Pierre-Luc Dubois is looking to leave the Columbus Blue Jackets for a larger market.
"He promises to be a good teammate for his Blue Jackets teammates, so that's good news. But there is a sense that it would be better for both sides to get something done sooner rather than later. But guys, whether that's two weeks or two months, there doesn't appear to be a firm timetable at this point."

Darren Dregr
In the same TFP article, Pierre LeBrun mentions several teams, including the Canadiens. Montreal meets the requirement as a large market, and is also only one hour from his hometown. At this point, it's highly unlikely Montreal would make a deal to bring Dubois back home as the Canadian government mandated a 14-day quarantine for anyone entering the country. This means the Habs would be without his services and the services of whichever young asset they would need to pay to acquire Dubois over that two-week span. Which is likely a non-starter in a short season that has such high expectations set on the Canadiens.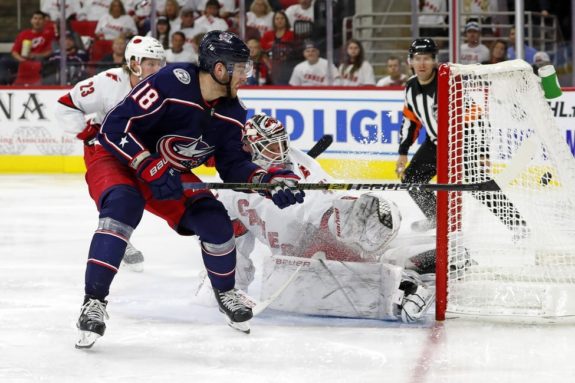 If Columbus waited for the summer to make a deal, that would make more sense for Montreal; however, that may not be feasible for the Blue Jackets.
Molson Awarded Order of Canada
Geoff Molson and his brother Andrew have been awarded the great honour of the Order of Canada. It is an award given to those who have made "extraordinary contributions to the nation." While it is an award that any Canadian can be nominated for, only approximately 7,000 have been given the honour.  
Molson was given the award for "entrepreneurial leadership and for his philanthropic contributions, notably through the family's foundation and other local organizations."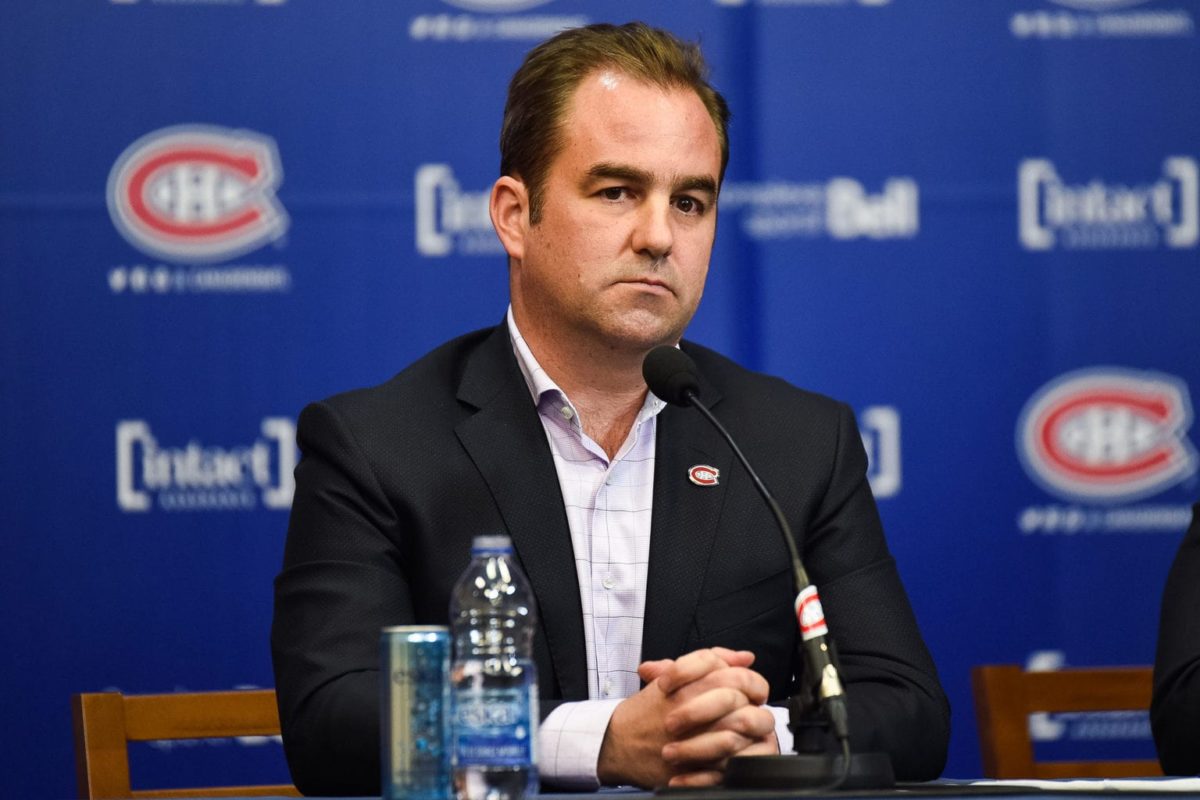 His philanthropy has been woven into the Canadiens organization with the Montreal Canadiens Children's Hospital Foundation. His work with many other charities has earned him this nomination.
Anderson Is a Unicorn
On episode 108 of Habs Unfiltered, a member of The Hockey Writers Podcast Network, TSN's Montreal correspondent John Lu discussed the impact new addition Josh Anderson can have for the Canadiens this season.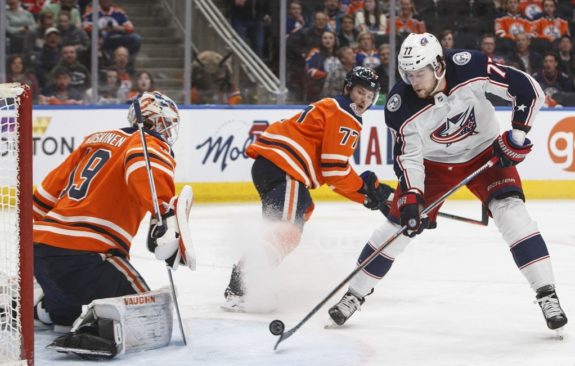 John Lu described Nick Suzuki's excitement, using a quote from a mid-week press availability
"There was one play in practice where he just took off and me and Dru were off to the side and we just looked at each other and smiled, we couldn't wait to get that (speed) down our wing. He's big and fast and I think he's a fit to us as a line perfectly."

Nick Suzuki
John Lu then described why Anderson is a unicorn. 
"On my Twitter timeline, someone called Anderson a unicorn. It makes sense, he brings a little bit of everything you would want to have if you are building the perfect hockey player." 

John Lu
There is no doubt the players seem excited for the start of the season, and have great expectations for how well Anderson will fit in. Fans haven't seen it yet, but by the end of the season opener, it would be a surprise if they aren't enamoured with such a fast, mobile power forward — a type of player that hasn't been seen in a Canadiens sweater in many years.
The Rivalries Are Back
With the NHL's return, TSN used their social media to hype the new environment where rivalries within the all-Canadian North Division will be heightened. In that vein, TSN used it's graphics department to use game situations between rivals to highlight that new environment. In a lazy attempt to build on the age old Toronto/Montreal rivalry, TSN's Instagram account tried to troll Canadiens fans with a poorly doctored photo of a situation that never occurred in a Montreal/Toronto game. Staff at TSN aren't hiding from controversy as it will drive up ratings.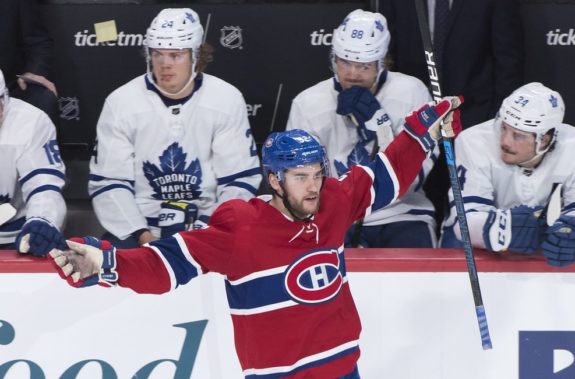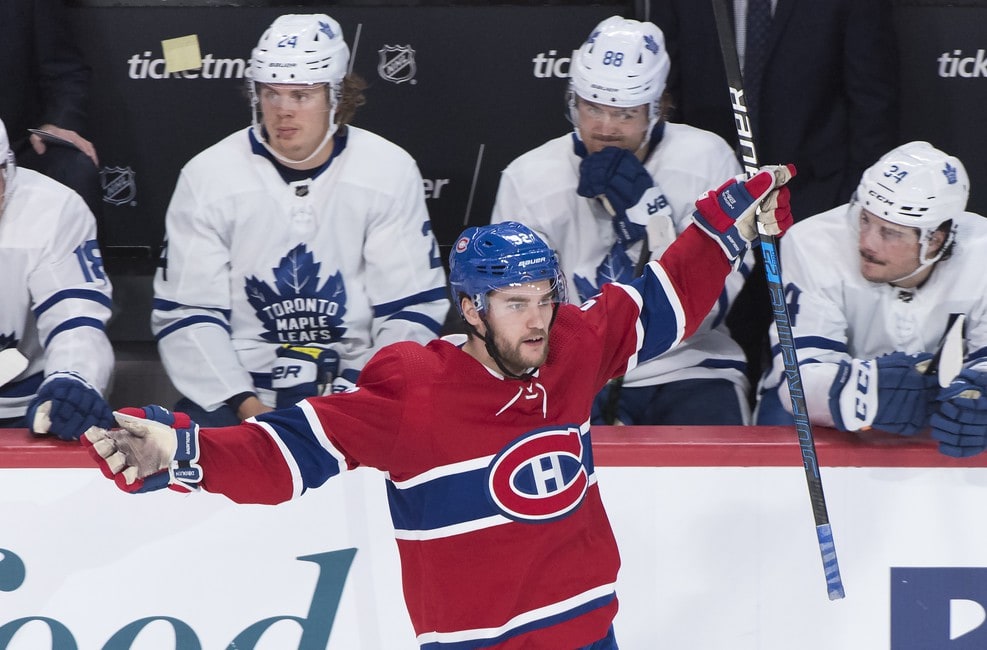 As a national carrier, the disappointment from Canadiens fans nationwide isn't hidden as seen in the comments on the Instagram post. Despite many plays they could have used to be more subtle, they chose to doctor a photo to be more inflammatory. There is even a major oversight at the bottom of the Toronto/Montreal rivalry photo, they forgot to remove the "Battle of Ontario" ticker tape, pointing to the fact they used a photo from an Ottawa/Toronto game. If anything, this will add to the animosity and rivalry between the two fanbases.
9 Players on Waivers
On the afternoon of Sunday, Jan. 10, the Canadiens announced nine players had been placed on waivers.
With the training camp soon to be coming to an end as the Canadiens open their season in Toronto on Jan. 13 versus the Maple Leafs, there will be a need to cut their roster down to become cap compliant. Most of the players waived, once they clear, will report to the AHL Laval Rocket camp. While players like Jordan Weal and Charlie Lindgren are expected to be part of the taxi squad to travel with the team and be available in case of injuries. One player to watch for is 2015 first-round selection Noah Juulsen.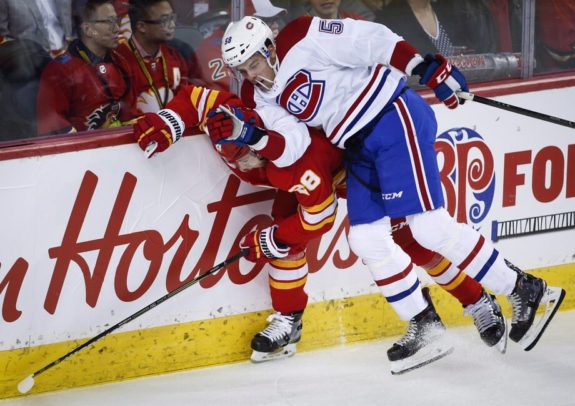 With Juulsen's injury history, it is likely he clears waivers — if he does, a full season of AHL play in all situations would put him back on track to becoming a full-time NHL defenceman.
Guy Lapointe Getting Healthier
Hockey Hall of Famer and Canadiens legend, Guy Lapointe, recently battled cancer. To see him out and active again is great news for hockey fans and mostly for his family. His childlike wonder and great humour are something we need more of. 
As the NHL continues to inch towards the season openers, keep an eye on The Hockey Writers and our new THW Podcast Network for the latest Canadiens news, notes and rumors.
---
---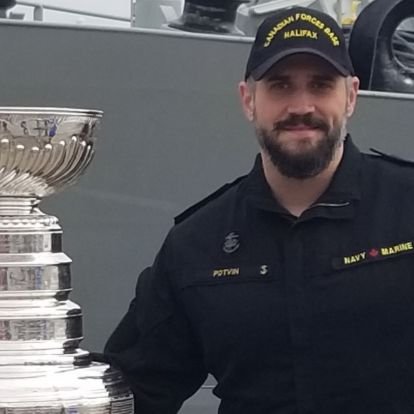 Blain is a regular contributor as a THW Writer. For over 7 years he has been a part time journalist and podcaster covering the NHL, the Montreal Canadiens and its affiliates. He has made appearances on various television and radio stations as well as podcasts to discuss the Canadiens, and the NHL. Blain has taken the lessons on integrity, ethics, values and honesty that he has learned as a 29 year veteran of the Canadian Armed Forces and applied them to his work as a journalist with the goal to be a trusted source of information and entertainment.