With the 2020-21 NHL season looming, the Pittsburgh Penguins are entering a loaded East Division with the majority of teams being serious playoff, if not Stanley Cup, contenders.
That being said, the Penguins need to get the most out of not only their top players, but the middle- and lower-tier guys. Sure, you can always count on guys like Sidney Crosby and Evgeni Malkin to have exceptional seasons. But, some question marks surround other players.
For example, can Jason Zucker replicate the play level he saw when he came to Pittsburgh in the middle of the season last year? Can Zach Aston-Reese go to the next level and finally surpass 20 points in his fourth season? And can Marcus Pettersson take the Pens' defensive corps to the next level in his age-24 season?
What Is Jason Zucker's Ceiling?
After Zucker came to Pittsburgh in a trade that sent Alex Galchenyuk to the Minnesota Wild in February, the 5-foot-11 winger tallied six goals and 12 points in 15 games. He also had a pair of goals in the five-game qualifying round against the Montreal Canadiens.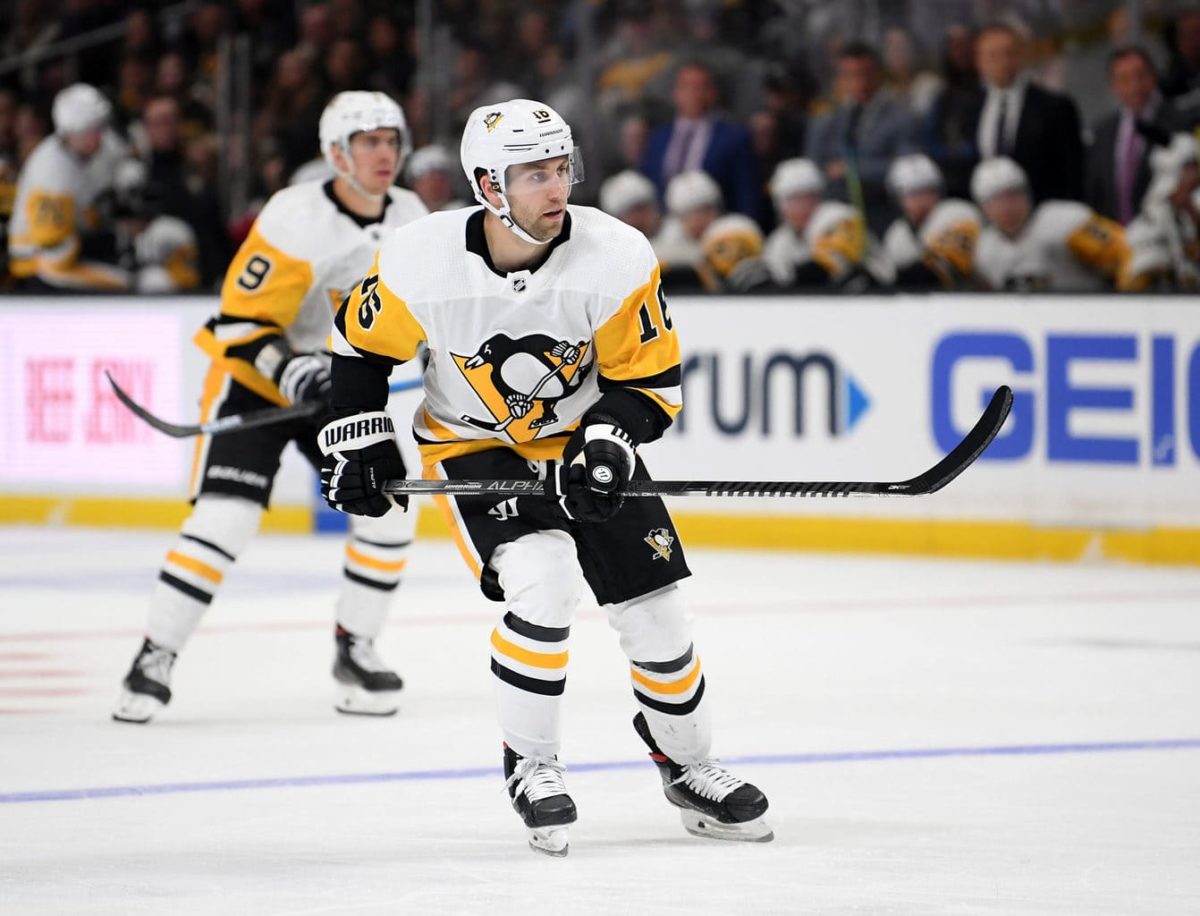 Zucker has seen four 40-plus point seasons during his time in Minnesota with his best season coming in 2017-18, where he piled up 33 goals and 64 points.
The difference, though, is the quality of players he played with in Minnesota compared to Pittsburgh. Zucker is expected to play on the left side of Crosby on the Penguins' top line and most likely their top power-play unit.
Zucker has never scored more than seven power-play goals in his career, so an uptick in that category would be more than welcomed by Pittsburgh, which loses the net-front presence of Patric Hornqvist on the top unit.
Zucker definitely hasn't been terrible in his nine-year NHL tenure, but a career year could do wonders for the Penguins.
Can Zach Aston-Reese Reach His Potential?
During his time at Northeastern University, Aston-Reese was touted as a highly skilled player. Aside from being named a Hobey Baker Hat Trick finalist in 2017, hewas also tabbed Hockey East Player of the Year, an honor also won by the likes of Paul Kariya, Johnny Gaudreau, Jack Eichel and others.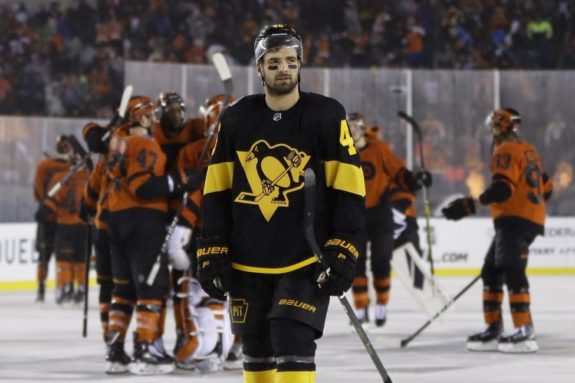 But, after collecting just 36 points in his three seasons with Pittsburgh, Aston-Reese enters a contract year with his identity going more in the direction as a defensive player rather than offensive like he probably would've liked coming out of college.
Yes, many players in the NHL have turned offensive college or junior careers into defensive pro careers, but there aren't many franchises like Pittsburgh where the system can pull high-end players out of the wood work (Jake Guentzel being the first example).
Granted, it will be tough for Aston-Reese to have a breakout season as he's projected to start on the fourth line, but with players like Teddy Blueger and Brandon Tanev around him who can score when motivated, anything is possible.
What Will Marcus Pettersson Bring in His Fourth Season?
The Penguins locked up two of their young defensemen this offseason in Pettersson and John Marino, a pair projected to start the year together on the second pairing.
Pettersson inked a five-year extension in January while Marino was locked up for six years with an average annual value of $4.4 million. Now, especially for Pettersson, it's time to make that money worth it.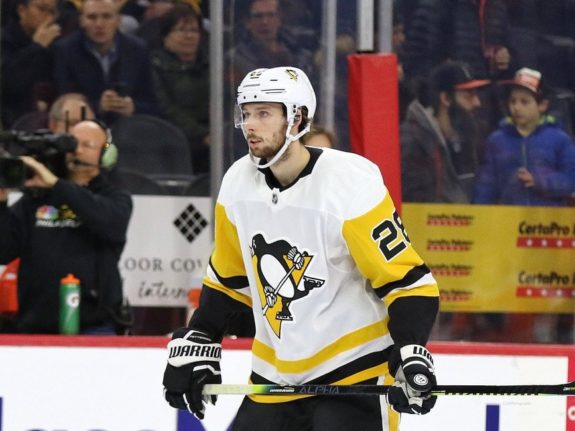 There is no disputing that Pettersson has been reliable and steady during his short time in Pittsburgh, but the question is whether he can take the next step to become an elite defender that can spend time on the top pairing. After all, rumors of a Kris Letang trade are looming and the Penguins would need some guys on the back end to step up and fill his spot if a deal would happen.
Pettersson has seen improvement in his few seasons point-wise after playing a league-leading 84 games in his sophomore year. Time will tell if he can continue the upward trend.
Pittsburgh kicks off the season on Wednesday in the heated East Division with a road contest against Philadelphia and the Pens will need some of their role players to have above-average or career years to land a playoff spot.
---
---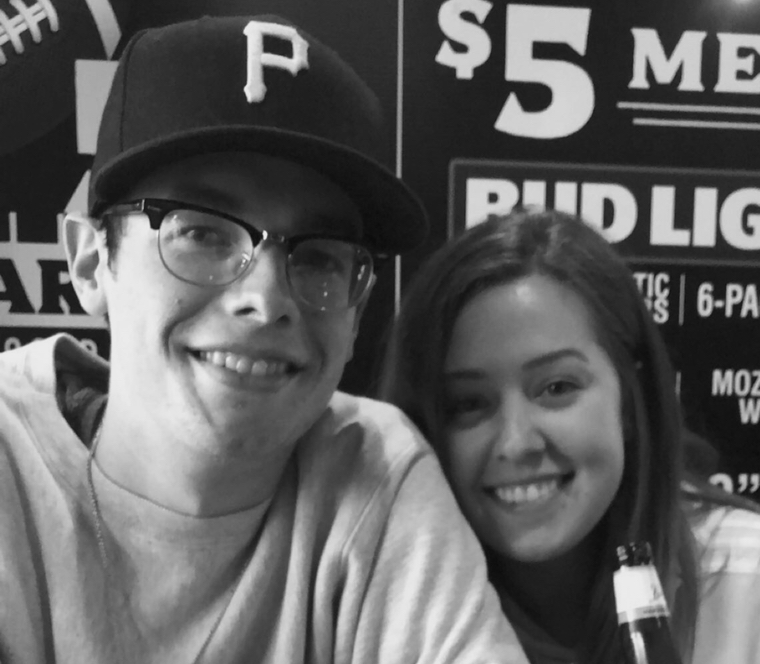 Jake Deemer covers the Pittsburgh Penguins while previously writing for The Derrick & The News-Herald newspaper in Oil City, Pa. Born in Western Pennsylvania, Deemer graduated from Clarion University in 2018 with a degree in Digital Media Communications and Sports Journalism.