The Carolina Hurricanes are too good to tank. Sadly, they are not quite good enough to make the playoffs, so they are stuck in the "no-man's land" of the NHL. While the 'Canes are only four points away from the Detroit Red Wings for the last wild card spot, time and math are weighing heavily against their chances. On the other hand, the 'Canes are currently anywhere from 10th to 13th in the draft order.
With 15 games left in the regular season, Carolina would need to pretty much win out to have a legitimate chance of making the playoffs. Conversely, losing out at this point – which is not realistic – might improve the team's draft position, but not by a lot. Keeping in mind that other teams are in similar positions, the reality is that the 'Canes will likely draft somewhere between 8th and 12th. They are in unenviable position of being not quite good enough or bad enough.
Tank, But Not Really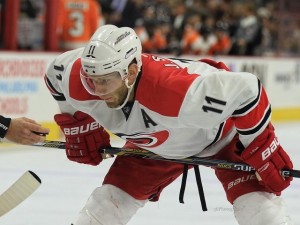 Tanking has long been a topic of debate in the NHL and other sports. (Read my post from last season, "You Absolutely See Tanking in NHL Spotlight"). As I wrote last March, to some to tank means a wholesale attempt to deliberately lose games. To others, it denotes a subtle manipulation by management and coaches to diminish their team's chances of winning. Either way the result that is hoped for is a better position in the draft.
Whether or not players will wholesale blatantly slack off in order to lose is probably not realistic. It's hard to imagine a head coach in the NHL going into the locker room and saying, "Okay guys, let's lose tonight for the team." Equally as difficult to imagine is a team captain whispering to his teammates, "Turn it down a bit tonight. We're trying to land Connor McDavid." It goes against the grain of the competitive nature of professional athletes to play to lose.
Tanking @NHL has become an art. Ability to do it right is a skill. #tankability is a thing so who will benefit most?

— Scott Campbell (@NHL_Campbell) March 5, 2016
However, management can move players around, bring guys up from the AHL, and tweak the lineup in subtle ways that hints that they know their playoff chances are minimal, and losing might not be the worst thing in the world at this point in the season. Hurricanes GM Ron Francis said in a press conference after the trading of Eric Staal to the New York Rangers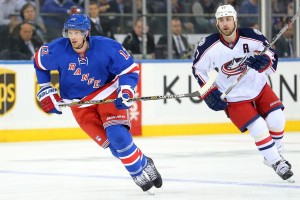 that he and his team had looked at the standings and saw that realistically making the playoffs was not in the cards for this season. Francis indicated that this was a factor in his pulling the trigger on the Staal trade.
A few days ago the Hurricanes called up 23-year old forward Brendan Woods from their AHL affiliate Charlotte Checkers. According to the team's website, Woods has scored eight goals, earned seven assists (15 points) and holds a Checkers team-best plus-6 plus/minus rating in 48 games played this year. No offense towards Woods, but if the team was not in the position they are currently in, it is not likely he'd be getting a look at this point. Staal would not have been traded either if there was more of a chance of making the playoffs.
What to do?
The Hurricanes can only do what is in front of them in every game. If they win then they must do their best to play the "might make the playoffs" scenario out until they are mathematically eliminated. If they lose and that math works against them sooner rather than later, then they can keep working in guys that are in the pipeline who would love a chance to prove they can play at the NHL level.
In the meantime the 'Canes are too good to tank and not quite good enough to be confident about making the playoffs. I'm not counting them out by any means, and I'm having a much more exciting time this march than I did last March. Hockey is fun again in Raleigh, and that's a good thing.
Featured Image Photo by (Amy Irvin / The Hockey Writers)