With the Vancouver Canucks long gone from the playoff picture and looking towards the NHL Entry Draft, it's time to start looking at potential draft targets. It's no secret that the Canucks are in dire need of a defenseman, and there are plenty of blueliners for them to look at in the upcoming draft. Rasmus Dahlin is the apple of everyone's eye, but who should the Canucks grab if they don't luck out with the number one pick?
Related – Canucks 2018 Draft Target: Quinn Hughes
We previously looked at Quinn Hughes as a potential target for the Canucks. However, there's another undersized but abundantly skilled defenceman near the top of the pecking order in Adam Boqvist.
Boqvist's Untapped Potential
Although Dahlin is the most complete defenceman (and player for that matter) in this year's draft, some scouts suggest that Boqvist could rival Dahlin in offensive potential. Similarly to Hughes and Dahlin, Boqvist is quick on his feet and acts as an offensive threat everytime he is on the ice.
Boqvist really started to garner some attention after his performance at the Ivan Hlinka tournament last August, where he had a goal and eight points in five games. He was flying around the competition all tournament long and led all defencemen in scoring.
After the Hlinka tournament, Boqvist spent much of the season bouncing around different leagues. He was far too talented for the U20 circuit in Sweden but was often playing less than five minutes per night in the SHL. He ended the season in Allsvenskan, where he only suited up for seven games before the season's end.
Despite that, analyzing video of Boqvist should have you excited about his untapped potential. While he is able to skate out of trouble most of the time, he still needs to improve his work in the defensive zone. However, it's his offensive skills that have scouts drooling. He has an innate ability to wheel the puck around the ice and his shot should be considered one of the best among all 2018 prospects.
The other thing to consider about Boqvist? He's one of the youngest players in the draft class, so there's tons of room for growth in his game. He's already more skilled than most of his peers, so what happens once a coach starts to help him polish his defensive game?
Boqvist or Hughes?
This should be a divisive question for scouts, if not one of the most divisive questions of the draft. Both players are small in stature but will arguably be the second and third defencemen taken off the board behind Dahlin.
Evan Bouchard and Noah Dobson might have something to say about that, but that depends on which team is at the podium. They appear to be more complete defenders but you don't have to compare the four players too much to see that Hughes and Boqvist are more dynamic.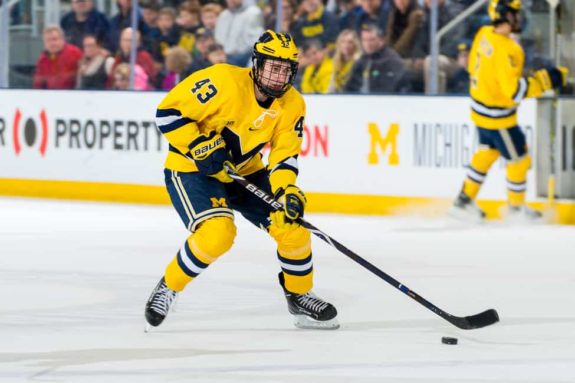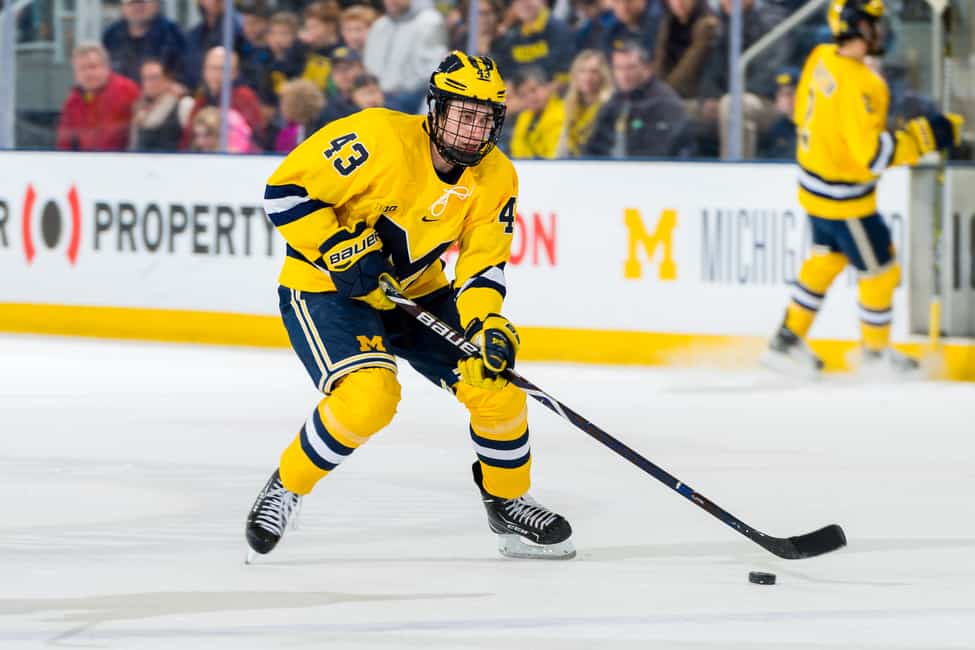 From the games I've watched, Hughes appears to be the more well-rounded and NHL-ready of the two at the moment. Boqvist takes some risks that he would not get away with in the NHL. On the bigger ice, he's able to skate himself out of trouble. That could also change at the NHL level. Right now, Hughes is smarter when it comes to reading the play, knowing when to pinch and knowing when to back off. He's also the better skater, but not by a large margin.
However, age could play a factor when comparing these two. Although Hughes was the youngest player in college hockey, Boqvist is nearly ten months younger than him. In fact, with a birthday that falls on August 15, 2000, Boqvist is just a month away from being eligible for the 2019 Draft.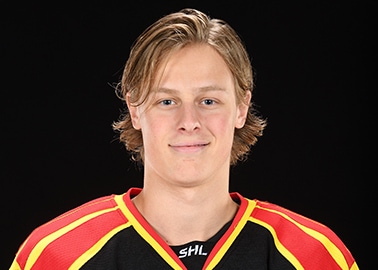 Suffice it to say, these experts seem to like both:
TSN's Craig Button: Boqvist, 6th (Hughes, 12th)
TSN's Bob McKenzie: Boqvist, 5th (Hughes, 6th)
Sportsnet's Jeff Marek: Boqvist, 5th (Hughes, 9th)
Dobber Prospect's Cam Robinson: Boqvist, 4th (Hughes, 5th)
THW Pike's Picks: Boqvist, 6th (Hughes, 14th)
Only Cam Robinson has Hughes ranked above Boqvist while both Craig Button and THW's Ryan Pike see a significant gap between the two. From watching the two play, my preference is Hughes over Boqvist. Hughes is simply a smarter player with the puck and seems to get himself into less trouble than Boqvist does. Still, Boqvist is nearly a full year younger and there's loads of untapped potential with the young Swedish phenom, who already lists Erik Karlsson as his favourite hockey player.
If Jim Benning ends up in the fourth or fifth slot, he will have an interesting decision to make if Andrei Svechnikov and Filip Zadina are also off the board. It's realistic to think Benning will take a shot at Boqvist, who is a self-admitted meat and potatoes guy.