The Vancouver Canucks finished the 2018-19 preseason with one win and six losses, with the singular victory being a shootout win against a Los Angeles Kings B-squad.
The 'Nucks were outscored 30-11 during the seven-game stint, and it's safe to say that some of the hype surrounding the team coming into the preseason has been extinguished, or at the very least, heavily dampened.
"It's just preseason" is not a reasonable defence for this team's poor showing, as far as I'm concerned. Every team was in the preseason and with the exception of the aforementioned Kings, every other team managed to at least get two wins. On top of that, the Canucks scored the least of any team in the league.
Where's the Canucks' Offence?
As the preseason approached, all everyone in Canucks-land could talk about was how exciting Brock Boeser and Elias Pettersson were going to be — I hate to say it, but, they weren't too exciting.
Sure, Pettersson made some great plays — some pretty dangles and nice passes, but he lacked that killer instinct that we've previously seen from him.
On the other side of the coin, Boeser looked slow and just didn't seem like the guy who was lighting it up last season.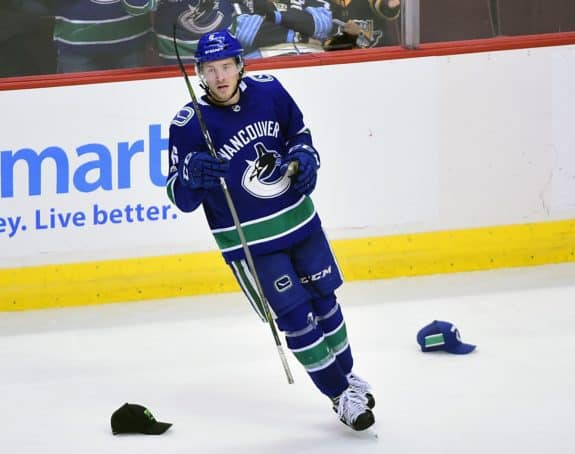 Boeser put on 10 pounds in the offseason, and it was noticeable. Boeser already wasn't the greatest skater in the league, but he could keep up — now, I'm not sure that he'll be as effective due to the decrease in his speed.
With all that being said, tacking all of that offensive pressure on a rookie like Pettersson and a sophomore player like Boeser is a bold strategy to begin with. It doesn't help that the supporting cast isn't too great.
Bo Horvat looked strong out there and even Nikolay Goldobin came out to play, when he wanted to, but beyond that, there was little to no offensive flair.
Where is the help?
Canucks' Newcomers to the Rescue?
Last season, the Canucks had serious troubles scoring goals and keeping the puck out of their net — not a good recipe for winning hockey games. So, to combat these issues, Canucks management decided to leave the scoring troubles to the previously mentioned rookie and sophomore and change literally nothing defensively.
Instead, they elected to sign three fourth-line players who, needless to say, aren't known for their offensive production — Antoine Roussel, Tim Schaller and most notably, Stanley Cup winner Jay Beagle.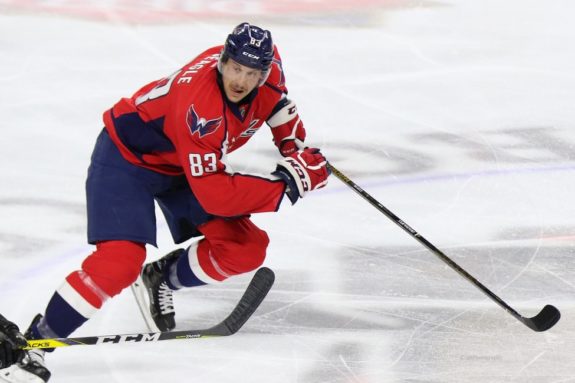 Roussel has yet to lace up for the boys in blue and green as he's battling concussion issues. Schaller looked virtually non-existent during the preseason and Beagle has looked the best out of the trio, but still relatively ineffective.
The trio will cost the team $7.9-million AAV this season and you have to wonder how valuable that money could have been if it was used on say, I don't know, a top-six scoring winger or a defenceman to bolster the squad's brutal blue line.
Same Canucks Defence, Same Problems
Arguably the biggest issue with the Canucks last season was their weak defensive core. Injuries made the struggle all that much more difficult and perhaps clouded management's judgement — it's clear that they thought this core is capable of being solid, but the injuries alongside some inexperience in a few places made that impossible last season.
Surely, the exact same group will have a better showing this season, right?
Through the preseason, the expected leaders did not lead and the improvements in the younger d-men were minimal.
Erik Gudbranson, Alex Edler, Michael Del Zotto and, I hate to say it, Chris Tanev looked extremely underwhelming. Derrick Pouliot has seemingly made no progress in the offseason — the team needs him to play a more offensive role and get back to what he was doing in the WHL with the Portland Winterhawks that earned him the eighth overall pick in the 2012 NHL draft.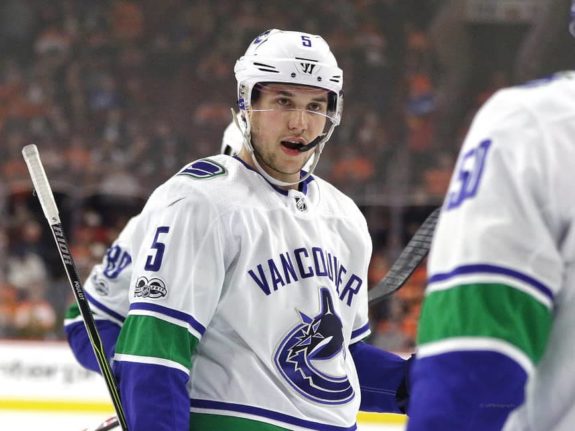 Troy Stecher probably looked the best as he looked much more confident and maintained his high-intensity style of play. Heck, even Ben Hutton looked better — his conditioning was much, much better and he jumped into the rush a decent amount of times.
This group is unfortunately going to get dismantled this season and put a lot of pressure on the rest of the club — the offence is going to be playing a lot of catch-up-hockey and the goalies are going to be feeling the pressure game in and game out.
Canucks Goalies: Pressure Is On
The Canucks have a very solid goalie pool with a lot of upward potential, but we saw some of the same inconsistencies in the preseason from Jacob Markstrom and Anders Nilsson that we saw last season — costly and weak goals at inopportune times.
Markstrom will be the number-one again this season, but Nilsson will likely play his usual 25-game range. The pressure is on for both, but particularly for Markstrom because of the poor roster in front of him and also because of the two other goalies in the conversation who are trying to steal his job: Thatcher Demko and Michael DiPietro.
"I truly believe that five years from now the starting goalie for the Canucks will be DiPietro," said John Shannon on an appearance on Sportsnet 650. "Nothing against Demko, but DiPietro is a better athlete than Demko."
Demko and DiPietro, although they didn't look spectacular or NHL-ready, are two prospects that had a pretty decent camp and certainly showed shades of a promising future for the team between the pipes. The duo is also starting to jell off the ice, developing chemistry and a healthy rivalry.
"I was super-happy for him. Him and I, this is our second camp together now and we were able to stay in touch last season. He's a really great kid and I enjoy being around him, and seeing him play well tonight was awesome," Demko said after a preseason tilt.
Canucks Preseason Verdict
Well, it was a terrible showing out there. Concern levels are rising, especially surrounding the team's inability to score.
Based on that preseason showing and where the players seem to be, I would not expect this team to finish higher than the bottom-three of the league. They won't score too many goals this year and they're going to allow a a very sizable amount. The wins will be few, but the team needs to focus on development with their youth, and I think they know that.
At the very least, watching Pettersson and Boeser grow will be fun.