Free Agent Frenzy might send some into a tizzy but it's quickly becoming a day of nightmares for Vancouver Canucks fans. While many Canadians are out celebrating Canada Day, others are worrying about how their general manager could screw up their team's cap situation. Free agency is often a time when teams overpay for middling players, and that's a trend the Canucks have yet to buck.
The 2018 free agency kickoff was Jim Benning's fifth at the helm of the Canucks. While none of his work on July 1st really stands out, the deals he hands out are getting worse and worse. That's troubling for an organization that looks bound for another last-place finish. Sure, Benning didn't go out and make a colossal signing like he did with Loui Eriksson, but he continued to make questionable signings in 2017 and 2018.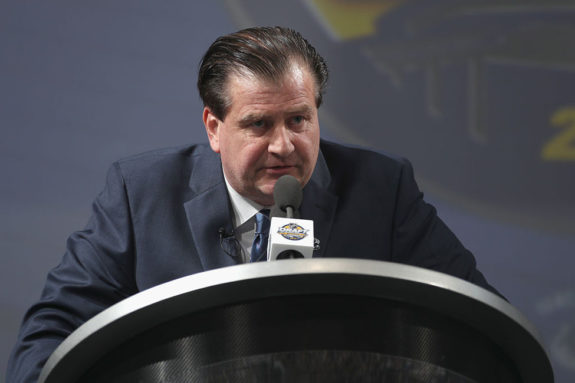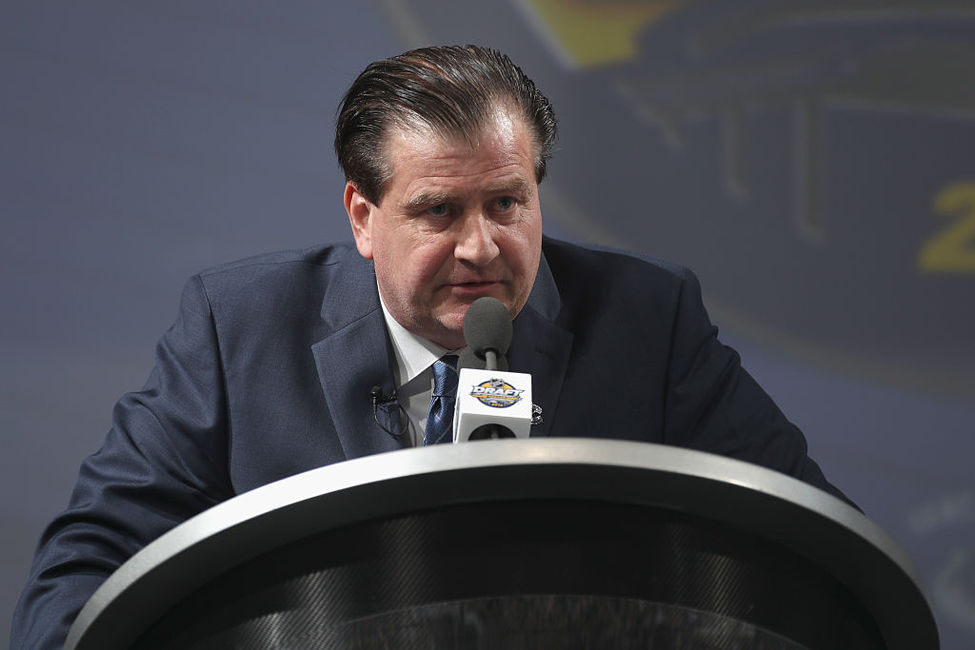 Here's a look at five years of Benning in free agency.
2014: The Year of Miller
Benning made just one signing during his first free agent frenzy, but it was a big one.
After John Tortorella backed former Canucks general manager Mike Gillis into trading Roberto Luongo, the Canucks finished the season with Eddie Lack and Jacob Markstrom. Feeling the need to solidify the crease, Benning went out and signed one of the biggest free agents available, Ryan Miller.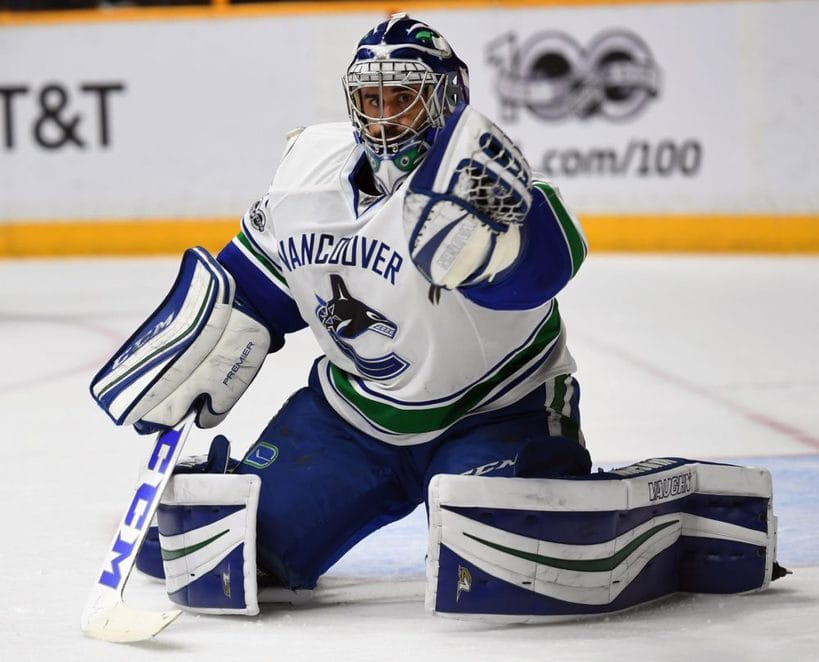 Arguably (is it even arguable?), this was Bennings best signing on July 1. At the time, three years and $18 million seemed like a lot for a veteran goalie with lots of mileage, but Miller was a perfectly adequate goalie in Vancouver. He held down the fort for some rough seasons, faced a barrage of shots and did his best to help the team remain competitive.
It's also worth noting that the Canucks signed another significant free agent, Radim Vrbata, to a two-year, $10 million deal. However this signing was made after July 1st, which is beginning to look more like the time where Benning should be making moves.
Related: Ryan Miller Trade Revisited
2015: Bringing Bart Back
This was arguably the year that Benning took a tumble towards free agency hell. There were some mediocre moves on this day, but it was only a precursor for what was to come.
Benning kicked off the day by re-signing Yannick Weber. It was a smart move at the time, Weber scored 11 goals and 21 points the season before. The defenseman looked primed to take on a top-four role but Willie Desjardins hardly played him and he was gone the next year.
Weber lost a chunk of his minutes to another Canuck free agent signing: Matt Bartowski. In theory, the signing was a good one. Benning targeted an underutilized defenceman in Boston who was a great skater. Unfortunately, Bartkowski was a disaster in Vancouver. He constantly turned the puck over and skated himself into trouble rather than out of it.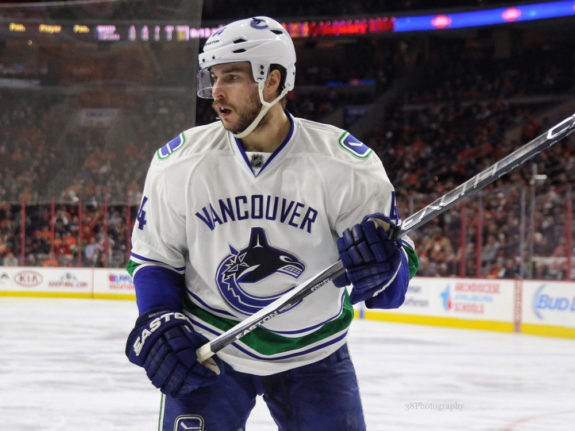 The Canucks did make a positive minor league signing by inking Richard Bachman, who by all accounts has been a great mentor to Thatcher Demko in Utica. He also provided some meaningless brilliance in Vancouver with a memorable 43-save win against the Anaheim Ducks in March 2017.
The biggest move of the day was when Zack Kassian and a fifth-round pick were traded to the Montreal Canadiens for Brandon Prust. Kassian's substance abuse issues came to light later on but trading a promising young player and a draft pick for an aging pest still seems asinine. Kassian has at least gone on to carve out a solid bottom-six role, while the Canucks got 30 games out of Prust in the deal.
2016: Loui Breaks the Bank
July 1, 2016, are where the Canucks free agency nightmares really began.
In fairness to Benning and the Canucks organization, 2016 was a year of regrettable contracts for many teams: Milan Lucic, Troy Brouwer, Kyle Okposo, David Backes, Andrew Ladd…shall I go on?
On the surface, the Loui Eriksson signing made sense. He had success with the Sedins internationally and was fresh off of a 30-goal, 63-point campaign. To that point, he had been remarkably consistent and healthy, except for his first season in Boston.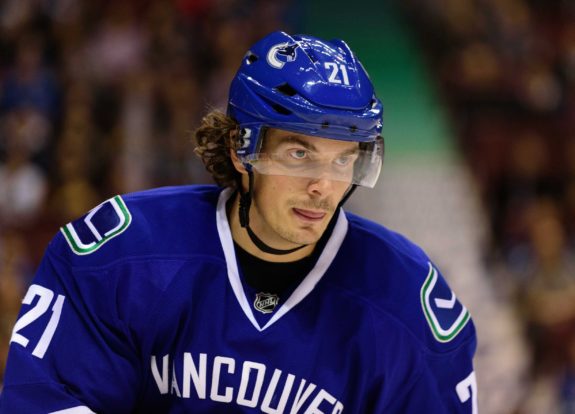 Everything's fallen apart for Eriksson in Vancouver, which makes his contract horrific in hindsight. The worst part about it is that the contract is bonus-laden, which essentially makes it buyout-proof.
The other signings were minor, but they didn't work out great for the Canucks either. Philip Larsen was signed to a one-year deal after he cost the Canucks a fifth-round pick. He was a flop, as was another free agent signing, Michael Chaput. The former Philadelphia Flyers draft pick played way too many games for the Canucks in 2016-17 (68, to be exact), although he was a useful leader in Utica last season.
From the THW Archives Loui Eriksson: From Underrated to Overrated
2017: Canucks Epitomize Mediocrity
After two subpar seasons in a row, the Canucks walked out of free agent frenzy in 2017 as one of the busiest teams, inking five guys.
The most notable of the bunch was Sam Gagner. After posting 18 goals and 50 points with the Columbus Blue Jackets, Benning bought high on the free agent, signing him to a three-year deal worth $9.45 million per season. Unsurprisingly, he regressed from 50 points to 10 goals and 31 points last season. If it wasn't for a run of six points in seven games towards the end of the season, Gagner's year could have looked similar to his atrocious season with the Philadelphia Flyers.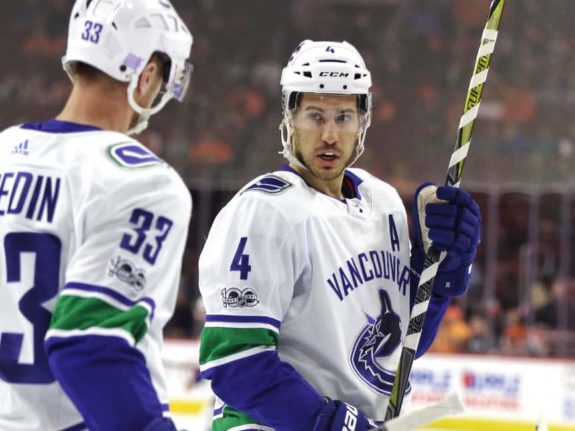 Speaking of guys who underwhelmed in both Philadelphia and Vancouver, the Canucks also signed Michael Del Zotto to a two-year, $6 million deal. Travis Green seemed to love him, as Del Zotto was one of only two Canucks to suit up in all 82 games. Although he played 20+ minutes per night, Del Zotto got obliterated in scoring chances and goals against.
The Anders Nilsson signing was probably the best of the bunch, which speaks to how underwhelming 2017 free agency was for Vancouver. He was signed to a reasonable deal after posting good numbers in Buffalo, but his effectiveness vanished after a few productive games to begin his tenure in Vancouver.
Alexander Burmistrov and Patrick Wiercioch were decent depth signings, but neither made an impact with the Canucks. Burmistrov bolted to Russia after his playing time dipped, and Wiercioch never got a sniff of NHL action for his hometown team.
2018: The Grit Brigade
After two extremely underwhelming years of free agency, Benning somehow found a way to turn Canada Day into an all-out nightmare for Canucks fans in 2018. After many team-friendly contracts were signed, Benning went out and inked Jay Beagle and Antoine Roussel to matching four-year, $12 million deals.
On a day when guys like Riley Nash, Matt Calvert, Blake Comeau, Michael Grabner and a plethora of other bottom-six guys were signed to reasonable deals, the Canucks went out and gave way too much term to replacement players.
Beagle will be 33 years old to begin the season. While he offers a "veteran presence", he makes the Canucks older, slower, and clogs up the depth chart. Most successful teams in the NHL now have three lines that can score, with maybe one designated checking line. With Brandon Sutter and Beagle penciled in as two of the four centres, the team's goal drought will continue.
Roussel, in theory, is a good addition to the Canucks. He does bring an element of physicality that's lacking on the team. In no world, however, does that justify his four-year deal.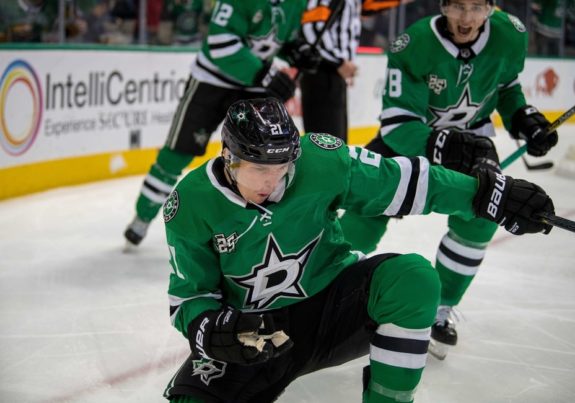 Tim Schaller was also brought in to round out the bottom-six, giving the Canucks close to 20 forwards who could conceivably crack the roster. That sounds great in theory but the reality is that many of the young players who should get a decent chance, like Brendan Leipsic, Nikolay Goldobin, Adam Gaudette, or even Elias Pettersson, could be the ones squeezed out.
Related – Elias Pettersson: Canucks Fans Should Be Excited
After years of flopping in free agency, this one might take the cake. What the Canucks did during their fifth kick at the can was "insulate the youth" with slow, old players who will conceivably push younger players out of roster spots. At the moment, this current version of the Canucks promises to play boring hockey while losing a ton of games.
If the end result is Jack Hughes, then it could all work out. In the meantime, they should just bring back Willie Desjardins as coach and let the boring, low-scoring hockey commence.