In today's rumor rundown, Erik Karlsson is going to Tampa… or wait, no he isn't. Also, Shea Weber is out for six months which has stirred up an interesting name as a replacement, a Justin Faulk trade is likely imminent and St. Louis is looking at trading one of their best defensemen?
Just when things seem to be quieting down on the free agent front, the NHL is getting extremely interesting.
Erik Karlsson Update
In Erik Karlsson's mind is it Tampa Bay or bust for the star defenseman? The news around the NHL yesterday was that Karlsson would only agree to sign an extension with the Lightning if traded there and that the Lightning are certainly interested in the idea of Karlsson and Victor Hedman as their top-two blueliners. But, to make any trade between the two teams work, it appears Tampa needs to find a third team to help manage the cap implications.
Tampa Bay and Ottawa continue to work on an Erik Karlsson trade. The NYR may be involved as Lightning need cap room. Callahan back to NY?

— Darren Dreger (@DarrenDreger) July 5, 2018
The New York Rangers are rumored to be that third team and Ryan Callahan's name has come up in discussions about going back to New York. What kind of sweetener the Lightning would have to give the Rangers is unclear but it would have to be sizeable for the Rangers to willingly let Karlsson join a powerhouse team in their own conference.
A series of tweets throughout the night on Thursday provided a play-by-play from some of hockey's best insiders and it appeared the trade was almost completed but waiting for approval, likely because of its complex nature.  One of the more straight-to-the-point tweets came from Shawn Simpson of TSN, who said: "My NHL sources tell me a Karlsson deal to Tampa is done, pending a call with the league office." Elliotte Friedman later tweeted,"Getting denials on a Karlsson trade….we'll just have to let things play out." Both then said everyone was waiting.
Needless to say, all eyes are watching how this unfolds on Friday.
Related: NHL Rumors: Pacioretty, Duchene, Lehtonen, More
Shea Weber Out 6 Months… Now What?
The Canadiens announced yesterday that defenseman Shea Weber will be out for five to six months after having surgery on his right knee to repair a meniscal tear; news that makes the P.K. Subban trade look more and more disastrous for Montreal every season. This has led to speculation that the Canadiens might consider taking another look at Andrei Markov who went to the KHL last summer but is rumored not to be happy there and seeking an NHL return.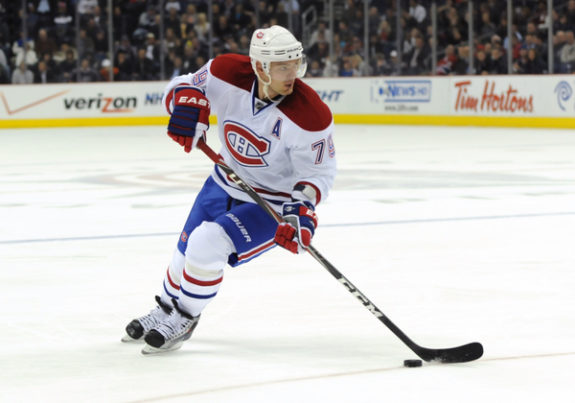 David Pagnotta of the Fourth Period wrote, "In late-Nov, Andrei Markov reached out to the Canadiens, informed Bergevin he was very unhappy in the KHL and wanted to return. I'm told Bergevin told him no. With Weber out 5-6 months, and no options in UFA market, could/should Markov be an option for MTL now?
At the age of 39, it would be amazing to see Markov return but the Canadiens are short on options. Markov had 33 points in 53 games for Kazan Ak-Bars of the KHL last season and stranger things have happened in Montreal over the past couple years.
Related: NHL Rumors: Faulk, Karlsson, Hayes, More
Justin Faulk and Detroit?
While Friedman noted on his 31 Thoughts podcast that the Chicago Blackhawks were in on Justin Faulk, the hang-up was Brandon Saad who the Blackhawks did not want to move for the defenseman. Chris Nichols also noted Friedman said on his podcast, "I had heard that Detroit had been in on Faulk, and I don't think that's gone away."
Either way, Justin Faulk is primed to be moved by the Carolina Hurricanes who also just re-signed Trevor van Riemsdyk and have a wealth of riches on the blue line that they can afford to move Faulk for help at forward.
Colton Parayko Being Traded?
An interesting comment Friedman made on his podcast was also pointed out by Chris Nichols who quoted, "There's been a strange undercurrent of rumor w/ Colton Parayko, that maybe St. Louis potentially might be willing to do something there. It was around the draft. It went away. It didn't happen. It would take a huge price, but I think teams asked about it."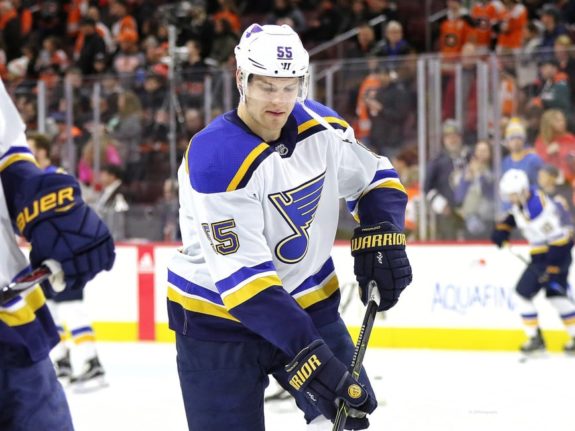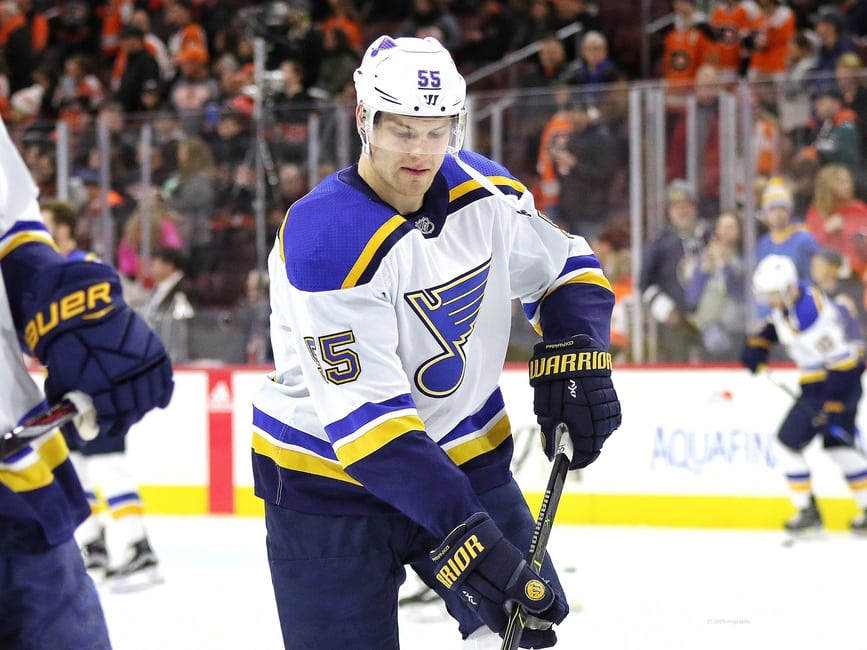 With four years left on a deal that pays the defenseman $5.5 million per season, there would be no shortage of teams willing to talk about trading for Paryko and it would be an odd decision by St. Louis to move him but Friedman suggested a team like Tampa might make a play if they strike out on Karlsson.