The 2018 NHL Draft has come and gone, and we're in the middle of free agency. Here at The Hockey Writers, we've kept you informed about the Chicago Blackhawks' top draft picks and their early free agency acquisitions. But these draft selections likely won't see the NHL for a few years and the free agent pickups aren't very exciting at this point. Diehard Hawks fans are champing at the bit for any tidbit of information on their favorite team.
Welcome to the trials and tribulations of the offseason. Yes, it's a super long summer for the boys in red, white, and black, but there are still a few things to look forward to before September and the preseason. Here are some events to follow as we wait for another season to begin.
Blackhawks Development Camp
The new MB Ice Arena opened on Nov. 21, 2017, adjacent to the United Center. This is a training center dedicated to youth hockey development programs, recreational leagues, and other events. It will also serve as the practice facility for the Blackhawks and visiting NHL teams.
One of the arena's first major events will be this year's Blackhawks development camp. The team recently announced the five-day event will run from July 16-20.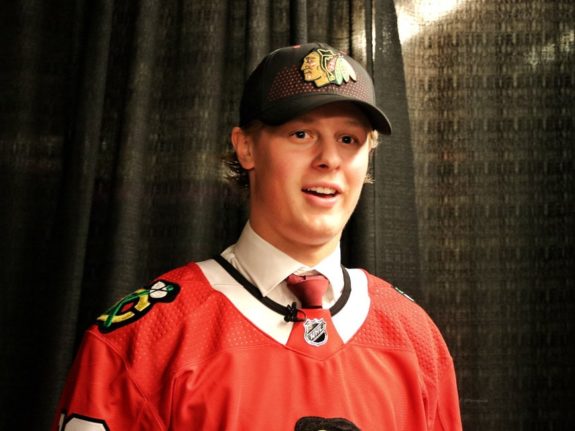 A full roster has yet to be released, but all eight recent draftees are expected to be in attendance. It's a great chance for them to showcase their skills before they head off to their respective minor leagues. All sessions will be open to the public, so fans can get an early look at the future of the Blackhawks.
Blackhawks Convention
The annual Blackhawks Convention is set for July 27-29 at the Hilton Hotel in Chicago. Fans come from far and wide to see their favorite players, coaches, and alumni up close and personal. The weekend includes "autograph and photo sessions, Q&A panels, exhibits, interactive games, and much more."
John McDonough came up with the idea of a fan convention when he was the director of marketing with the Chicago Cubs and brought it with him when he became president of the Blackhawks. It was a hit then and is just as popular with hockey fans, a sold-out affair for the last ten years. This will be the 11th Blackhawks convention of its time.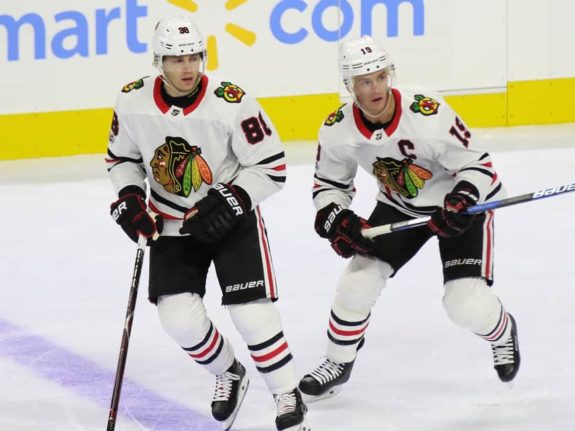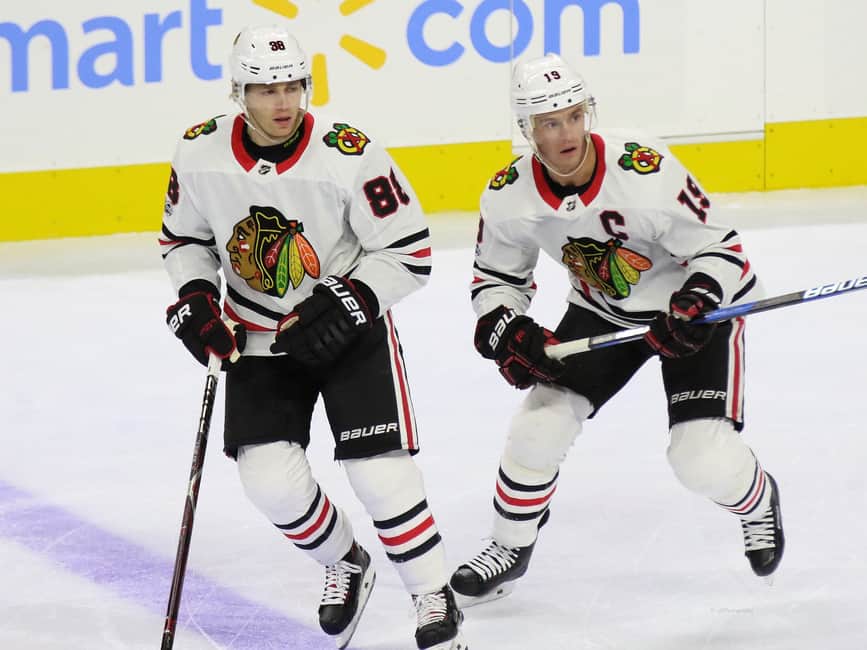 Notable Blackhawks players attending include Jonathan Toews, Patrick Kane, Corey Crawford, Duncan Keith, Alex DeBrincat, and more. Prominent old-time alumni are Tony Esposito, Bobby Hull, Eddie Olczyk, Jeremy Roenick, and Dennis Savard. But let's not forget about some of the newer alumni, Jamal Mayers, Adam Burish, Brian Campbell, and yes, the 2016 All-Star MVP, John Scott! Head coach Joel Quenneville is listed to be there, as well as TV and radio personalities Pat Foley and John Wiedeman.
 CPHL Summer Hockey League
A new hockey league is coming to town, and current Blackhawk Vinnie Hinostroza is all-in!
This is going to be a lot of fun! Check out the league if you haven't, tickets are sold to raise money for great causes https://t.co/M6MK3l0fx7

— Vinnie Hinostroza (@Hinostroza12) June 6, 2018
This league is the first of its kind here in Chicago and will also take place at the MB Ice Arena. The Chicago Pro Hockey League (CPHL) was founded by Anders Sorensen and Brian Keane, who are both Chicago-area development coaches for professional and amateur hockey players. They realized how many players lived and trained in Chicago during the offseason and felt the league would be a great idea. As Sorensen stated in the press release:
"Having coached and worked with a lot of these players throughout their youth and junior development years, and now while they are playing pro hockey, we felt a summer pro league would be really well received by the guys."
He was right. The projected team roster includes Blackhawks players Hinostroza, DeBrincat, Nick Schmaltz, Brandon Saad, Jordan Oesterle, and top prospect Henri Jokiharju. Other noteworthy attendees are former Blackhawks Ryan Hartman, Tommy Wingels, Brandon Pirri, and Brandon Bollig. Heck, even U.S. Olympiad Kendall Coyne looks to be part of the action.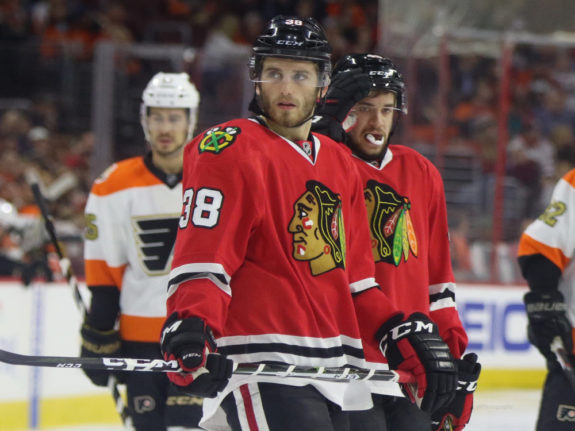 Games will take place every Wednesday for eight weeks during the summer starting on July 11. There will be two professional games and two elite development games each week, with the doors opening to the public at 5:30 pm and tickets selling for $5. The CPHL will host and spotlight a local charity each week and a portion of all ticket sales will be donated to that charity.
Blackhawks Training Camp & Schedule Information
Dates and times for the 2018 training camp have yet to be released. Based on last year's camp, expect this to take place some time in mid-September. It usually kicks off with a Training Camp Festival at the United Center, and most of the camp takes place at the University of Notre Dame in Indiana.
For those of you antsy to dig into the upcoming season, here are links to the Blackhawks' preseason schedule and their regular season schedule. The preseason kicks off on Sept. 18 against the Columbus Blue Jackets. Three of the six scheduled games will be at the United Center. The regular season debut is on Oct. 4 against the Ottawa Senators. The Blackhawks home opener will be on Sunday, Oct. 7 when they host the Toronto Maple Leafs.
There are a number of events this summer for Blackhawks fans to either attend or follow on social media. Hopefully it will make the wait for the season seem that much shorter. Stay tuned to The Hockey Writers, as we plan to keep you updated throughout the offseason.