The Chicago Blackhawks had two first-round picks heading into the 2018 NHL Entry Draft; the eighth overall pick after a disappointing season and the 27th pick they acquired from the Nashville Predators for Ryan Hartman. There were many scenarios involving trades before the draft started on Friday night, but in the end, general manager Stan Bowman held on to both picks and used them to bolster the club's defensive prospect pool.
Stan Keeps the Trend Going
There is no doubt that today's NHL does not put as much weight on size and toughness as it does on speed and skill. For the past few years, teams have not been afraid to bring in smaller players with big talent, and that includes defensemen. That trend continued Friday night with the seventh and eighth overall picks of the 2018 NHL Entry Draft.
With both Evan Bouchard and Noah Dobson on the board, who are your more traditional bigger defensemen, the Vancouver Canucks went with the 5-foot-9 Quinn Hughes out of the University of Michigan. While many felt the Blackhawks would select either Bouchard, Dobson or forward Oliver Wahlstrom, Bowman went with Swedish defenseman Adam Boqvist.
Boqvist is a right-handed shot who won't turn 18 until August. The 5-foot-11, 165-pound blueliner is a couple of years away from competing for an NHL roster spot, but he has the skill set so many general managers are looking for these days. What he lacks in size, he makes up for with speed, skating ability, and stickhandling.
NHL's Central Scouting had Boqvist ranked as the second overall European skater, only behind countryman Rasmus Dahlin, who was drafted first overall by the Buffalo Sabres. He averaged nearly a point per game (10 goals and 14 assists in 25 games) with Brynas' junior team in Sweden, leading the league in goals by a defenseman.
"A dynamic offensive defenseman that can carry plays with the puck on his stick," Curtis Joe of Elite Prospects wrote of Boqvist in 2017. "A highly mobile and nimble skater that moves with fluidity, balance, and confidence. Utilizes an active stick and creates turnovers frequently. Could be more proactive in his own end but has shown progression in understanding lanes and reading unfolding plays; most of his best defensive work comes through the neutral zone, as there is a lot less time and space to work with, and it is in those moments that Boqvist shines."
Blackhawks Double Down With 27th Pick
When Bowman and the Blackhawks were back on the clock 19 picks later, there were a couple of players still on the board that many felt would not be there: American defenseman Bode Wilde and Canadian center Joe Veleno. Instead, the pick was used on defenseman Nicolas Beaudin from the Drummondville Voltigeurs of the QMJHL.
Beaudin is another smaller, but fast, defenseman as he checks in at 5-foot-11 and 172 pounds. He was ranked as the 31st-best North American skater by NHL Central Scouting and 39th overall by Bob McKenzie of TSN. He has 17 goals and 94 assists in 158 career QMJHL games and is heralded for his on-ice vision and passing skills.
Beaudin brings a lot of excitement to the ice when his team has the puck, but he will need to put in the work on improving in the defensive zone if he wants to play in Chicago in the future. That improvement can begin with his backward skating, according to David St. Louis of Habs Eyes on the Prize.
"That is probably the biggest flaw in his defensive play," St. Louis wrote in May. "He tends to leave too much room to opponents both as he is descending from the neutral zone and in his own end. Apart from that, Beaudin is smart, capable of identifying and blocking passing lanes, and has a good one-one-one ability with his active stick."
Blackhawks' Defensive Future Has a High Ceiling
It is no secret that championship teams are built from the blue line forward. We saw that firsthand with homegrown products Duncan Keith, Brent Seabrook and Niklas Hjalmarsson all playing major roles in the Blackhawks' three recent Stanley Cup wins. Bowman is trying to build and bring along the next defensive core by drafting Boqvist and Beaudin in the opening round after using his first pick in 2017 to select Henri Jokiharju.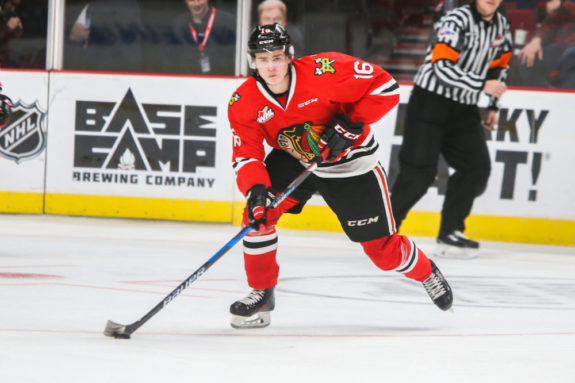 The Blackhawks have a very intriguing crop of young defensemen in their organization with Beaudin, Boqvist, Lucas Carlsson, Carl Dahlstrom, Gustav Forsling, Jakuv Gavas, Dennis Gilbert, Blake Hillman, Ian Mitchell, Chad Krys, and Jokiharju. This is the most potential the team has had on the back end in quite some time. Considering guys like Adam Clendening and Trevor van Riemsdyk were considered the team's top defensive prospects just three years ago, Bowman has done a nice job building up the talent.
"It's not like they're all going to make the NHL at the same time, so some of them have different time horizons," Bowman said of his defensive prospects on Friday night, per Mark Lazerus. "It's so hard to trade for [defensemen]. If you don't draft them and develop them, you have a hard time finding them."
Fourteen defensemen were drafted in the first round Friday night, an NHL Entry Draft record. Seven of those players were under 6 feet tall and five of them were born in Sweden. The Blackhawks are on board with the trend of smaller and faster defensemen. Only time will tell if the plan will work out.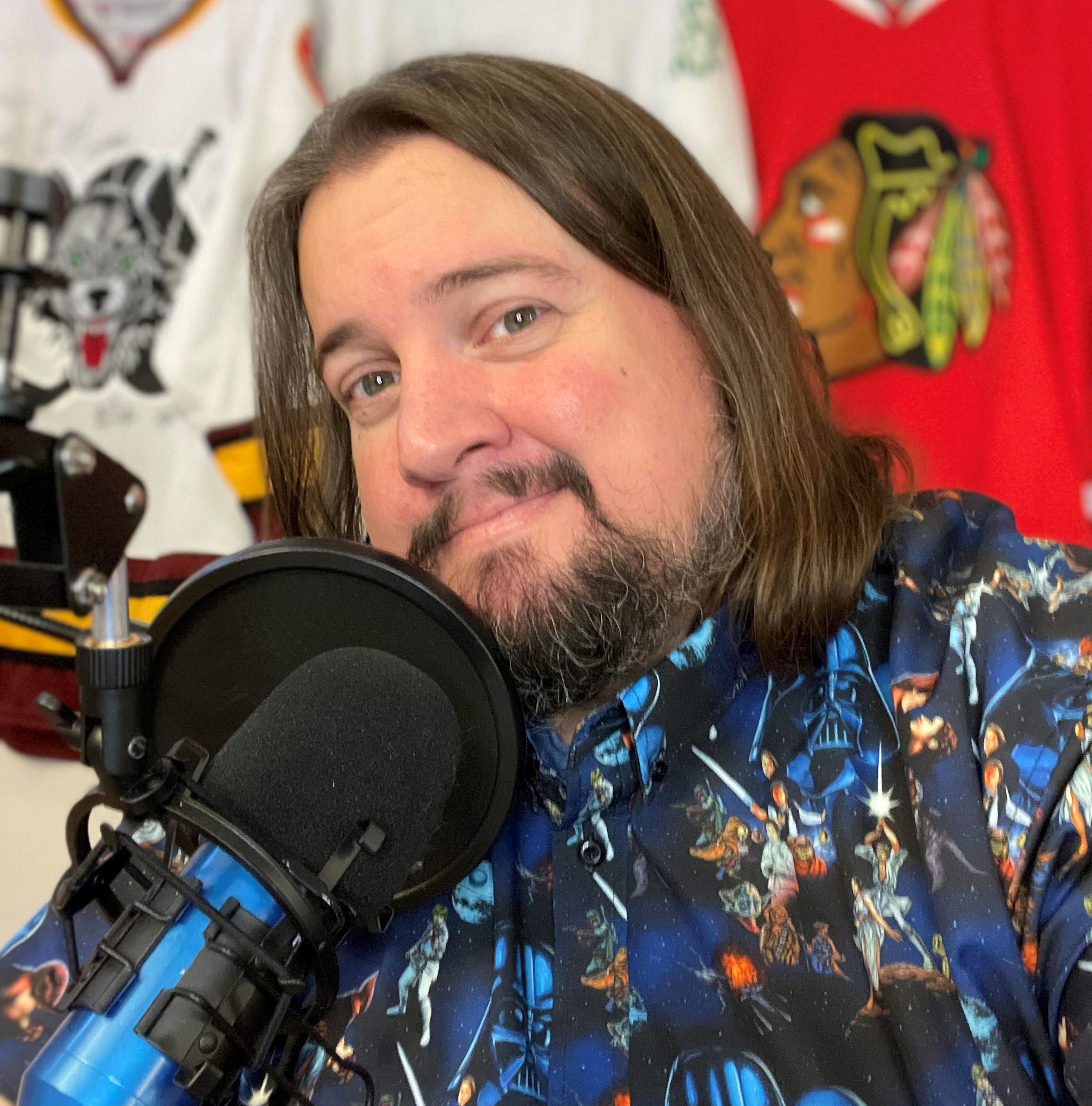 Greg Boysen has been writing about the Chicago Blackhawks since 2010 and has been a site manager for both FanSided and SB Nation. He has been published in The Hockey News and was fully credentialed for the 2013 Stanley Cup Final. Among his various roles with The Hockey Writers are covering the Blackhawks, the AHL, writing the daily "Today in Hockey History" column, serving as a copy editor, and appearing and hosting multiple YouTube shows, including Blackhawks Banter. He is credentialed with the Chicago Wolves, Rockford IceHogs, and Milwaukee Admirals, while also being a regional scout for the NAHL. And, just because his plate isn't full enough, Greg hosts trivia in the Chicago area two nights a week. For interview requests or to provide topic suggestions, follow Greg on Twitter and reach out.