As the 2018 Stanley Cup Playoffs have finally come to a close, it's time to reflect on what makes the sport of hockey so unique compared to others. From the rivalries to the storylines and everything in between, there is truly no sport more intriguing than hockey.
Intensity of Hockey
There is hardly a sport that's as fast-paced and intense as hockey. Compared to football and baseball, which tend to be sports that seem to drag on, hockey provides constant entertainment. One moment a team could be winning; the next they could be losing.
In this year's Cup-clinching game, this was a definite factor. After winning Game 1, the Vegas Golden Knights had lost three straight games, forcing them into a must-win situation. The Golden Knights were up 3-2 heading into the third period of Game 5 with goaltender Marc-Andre Fleury playing his best hockey of the series. About halfway through the period, Washington Capitals forward Devante Smith-Pelly tied the game. Then, with only seven minutes remaining, Lars Eller scored the eventual game-winning goal. Momentum is a huge factor in teams that succeed, and hockey is abundantly full of it.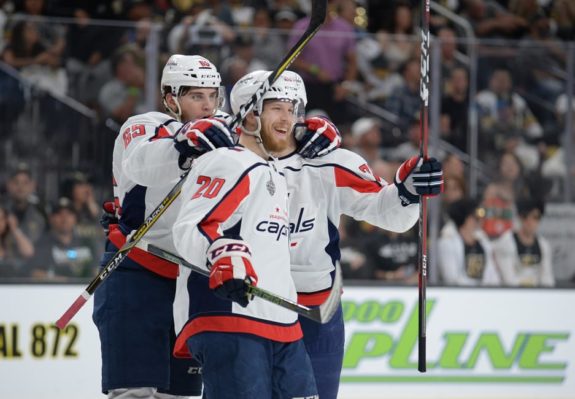 Growing the Game
The National Hockey League is beginning to succeed in growing the game. Adding the first team in Las Vegas that's a part of the "Big 4" leagues across North America was a monumental first step. The Golden Knights ended up making the Stanley Cup Final in their inaugural season and were one of the most entertaining teams all year. The next phase of advancement is adding a team to Seattle and continuing to pursue NHL games in China and across Europe in order to include another market.
Hockey fans are some of the most dedicated there are. Opening the sport up to more people in other countries is sure to make a lasting impact in years to come.
Appreciation in Hockey
Hockey players are some of the most well-rounded athletes in any sport. They need balance, speed, agility, and hand-eye coordination to be seen as fierce contenders. Essentially, they must have the skills other athletes possess but also have the ability to compete while on ice. Almost every night they perform at high levels in order to help their team win. During the playoffs, appreciation of their skill becomes much more apparent. These players are sacrificing everything to win the Stanley Cup. Most come out with numerous injuries after being eliminated. Broken hands, torn muscles; it's almost unbelievable they can even move let alone play their absolute best.
It takes respect towards one another as not only a player but as a fan of the game.
Sometimes taking a step back to realize how lucky we are as fans to be able to watch such talented players every night is necessary. It can be frustrating to see the team you've grown to love, lose, but be thankful for the constant storylines we get to see come to life each season.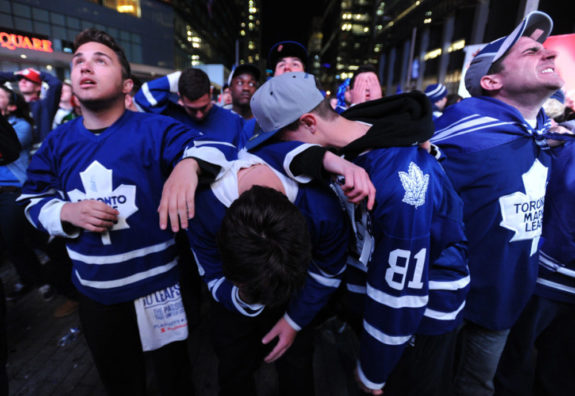 Hockey is Packed With Emotions
By the end of the Stanley Cup Playoffs, it's hard not to internally cheer for the team who wins. It's also hard not to get emotional when the Stanely Cup is brought out. This year, the Capitals were victors for the first time in their franchise's history, after being swept exactly 20 years ago. Hearing each player's story become more and more well known as teams trickle away in defeat is what emotionally attaches us to these teams. We all want to see these players that work hard their whole lives reach this level of euphoria all the time.
There are always certain players that have experienced heartbreak throughout the playoffs that you want to see win, regardless of the team they play for. Alexander Ovechkin finally captured his well-deserved, first Stanley Cup, along with the Conn Smythe trophy for playoff MVP. He scored 15 goals over 24 games, setting a new franchise record in the process. It was his time.
Nicklas Backstrom has been Ovechkin's ride-or-die through all their distressing losses over the years. They were able to celebrate together at last, with the two of them skating around the Golden Knights' rink, with the Cup above their heads and not a care in the world.
Lastly, what made the night special was T.J. Oshie's interview with Scott Oake, where he was overcome with emotion after the mention of his father being in the crowd. His father was diagnosed with Alzheimer's in 2012, and the 31-year-old was filled with tears talking about him.
"He doesn't remember a lot of stuff but you can bet your ass he's going to remember this one."
Throughout the toughest time of the year, players have shown they have what it takes to reach the top.
Hockey and the NHL wouldn't be the same without their flaws. There's only room to grow and shape this sport and league into something different than any other sport in the world. When the Stanley Cup is awarded every year to a team after four demanding rounds, it's hard not to be filled with joy. Each team is more deserving than the last as the league becomes more competitive. In the end, hockey can bring communities together, and each player's hard work and each team's closeness are what makes you proud to be a fan.