In today's rumor rundown we look at two big-name veterans who may be on the move, a goaltender who might call it quits and an up-and-coming player in Washington who has quickly become a priority for the Capitals.
Among the bigger topics of the day, in Montreal, Max Pacioretty still hasn't been traded but now, it looks like perhaps he might not be. And, the New York Islanders might have their sights set on a center in Ottawa.
The Max Pacioretty Trade That Didn't Happen
Dennis Bernstein was on TSN 690 and said that Canadiens had agreed to sign Max Pacioretty to a six-year contract worth $48 million and then trade him to the LA Kings but the discussions fell apart. While that would have been a deal that worked for both sides, it didn't work for Pacioretty and Bernstein clarified that "no team was ever granted permission to talk to former or current agent at that time. At some point, things broke down."
Perhaps, with Pacioretty making a trade difficult and the Canadiens finding the options just aren't out there, they are realizing that trading Pacioretty is not the best move for the organization at this time.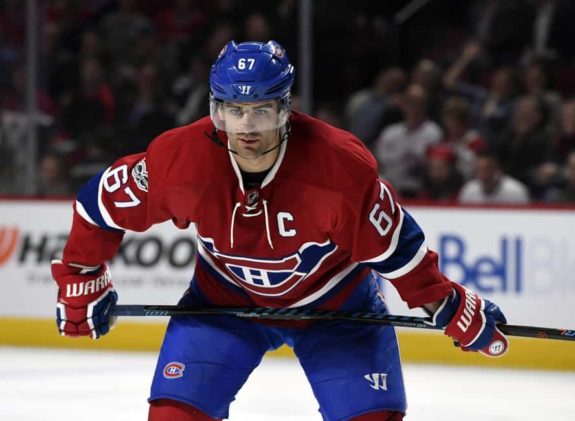 Insiders like Marc Antoine Godin of The Athletic are starting to suggest that because the Canadiens don't have a lot of high-end players looking at their team in free agency and they have needs everywhere, perhaps it's wise to sign Pacioretty (who has been adamant he wants to stay in Montreal) and keep a top-tier goal scorer around. Essentially, if you can't attract quality players to come, why send quality players out? He writes:
So considering the direction the team appears to be taking, wouldn't it make some sense to extend an olive branch to Pacioretty and keep him in Montreal for the long term to help this team be as competitive as possible? As we know, aside from their needs at centre and on the blue line, the Canadiens also need goals. Pacioretty, even in a season where absolutely nothing worked for him, still scored at the same rate (0.27 goals per game) as Joe Pavelski, Mitch Marner, Mike Hoffman, Mathew Barzal and Jonathan Toews.

source from 'Why signing Max Pacioretty to a contract extension is starting to make some sense' by Marc Antoine Godin of The Athletic – 07/04/18
If the trades aren't there for the Canadiens and Pacioretty wants to stay put, having turned down a chance to play with a center like Anze Kopitar, both sides might find the best deal is in Montreal. With the idea of keeping Pacioretty in Montreal, Pat Hickey of the Montreal Gazette reports that it is not known if there have been any contract negotiations between new agent Allan Walsh and the Canadiens.
Related: NHL Rumors: Faulk, Karlsson, Hayes, More
Matt Duchene to the Islanders?
It doesn't appear like the Ottawa Senators are actually shopping Matt Duchene but there are rumblings the New York Islanders have made contact with Senators about center Matt Duchene who they've had a previous interest in before. Duchene wouldn't replace John Tavares who left via free agency, but he would come close and Jimmy Murphy has been hearing the Islanders and Senators have been discussing the idea of a trade.
Hearing #Isles and #Sens have discussed Matt Duchene. NYI obviously has previous interest over last year.

— MurphysLaw74 (@MurphysLaw74) July 3, 2018
Logic suggests that Duchene has to be keeping a close eye on what's happening in Ottawa. He's coming up for a contract renewal next season, the franchise just low-balled a player like Erik Karlsson and he has to know getting the best deal out of the Senators might be challenging.
For the Islanders, the fit is obvious. Bringing in a center like Duchene, who has 477 points in 654 games played and scored over 25 goals on three separate occasions gives them the depth they now lack down the middle.
If a trade were to happen, Ottawa would have to take some salary back as they are dangerously close to the salary cap floor.
Related: NHL Rumors: Karlsson, Krug, de Haan, More
Kari Lehtonen May Retire
As the days of free agency go by and goaltender Kari Lehtonen still sits without a contract, In Goal Magazine believes he may not get one before simply choosing to call it a career. They write, "Statistically, Lehtonen should already be off the board in a backup role. But his struggles to fill in as a starter, along with rumblings he might just retire, could leave him without a place to play." The question is, are teams not signing Lehtonen because they think he'll hang up the skates? Or, is he thinking of hanging up the skates because teams are not signing him?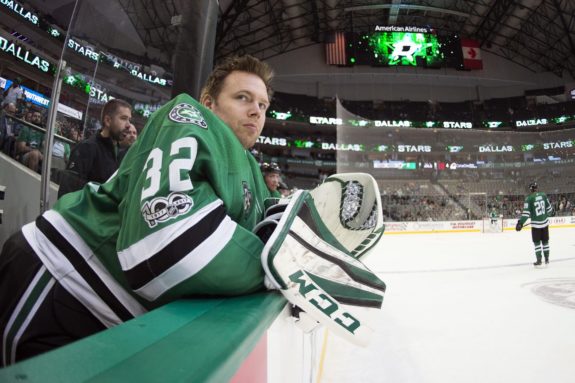 They also believe Ondrej Pavelec is going to be in tough to find work in the NHL this upcoming season.
Tom Wilson A Priority for Caps
Tarik El-Bashir of NHL Sports Washington wrote the Capitals top priority is now to get Tom Wilson signed to a long-term extension. While the team understands a bridge deal might be what comes out of the negotiations, that's not their objective.  "I would like long-term, but we'll see what his representatives want to do. I'd prefer to keep him around for as long as we can," Washington GM Brian MacLellan said.
Wilson is arbitration eligible with the deadline to file being tomorrow at 5:00 pm. "It's a big priority. Tom's a big part of our team, a big part of what we got going and our playoff success. So, he's No. 1 right now."