The New Jersey Devils remained one of the quietest teams through the thick of the free agent frenzy. They started July 1 with over $23 million in cap space and have the same four days later. General manager Ray Shero had a clear plan and stuck to it, even as their division rivals made improvements. While it may be frustrating, there shouldn't be cause for concern.
Why the Devils Avoided Spending Big
The Devils missed out on the top free agents but that doesn't mean they're worse off. Look at what the Vancouver Canucks and New York Islanders did, handing out long, expensive contracts to fourth-liners like Jay Beagle and Leo Komarov. Those transactions will bog them down in future years. With core players to sign in the next year or two, the Devils won't have to worry about being burdened by similar deals.
Shero's mentality has been to avoid building the team through free agency for a good reason. Cap space is a valuable asset and once you lose that available money, it's hard to regain and can set the team back for years. With all the money they have remaining, the Devils will have flexibility with their roster going forward.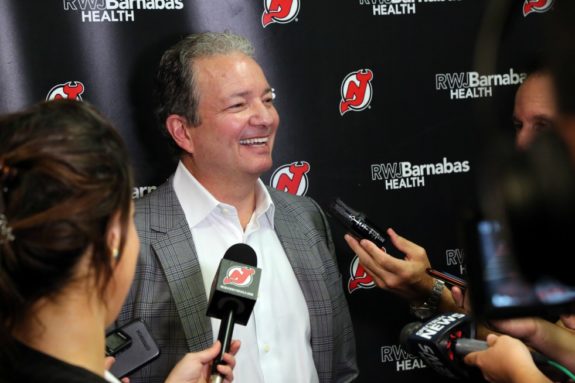 James van Riemsdyk would have been a nice addition but his $7 million a year price tag was too high. Calvin de Haan signed a reasonable deal with the Carolina Hurricanes and would've improved the Devils' blue line. Aside from him, no free agent defenseman would've helped the team's long-term cap situation. For now, it's best to avoid such deals until the team is close to being Stanley Cup contenders.
What's Next for the Devils' Offseason?
Although the Devils aren't looking to add long-term deals, there are a couple of free agents still available that can help. Patrick Maroon, who the Devils acquired at last season's trade deadline, finished the season with 43 points in 74 games, including 13 points in 17 games. Over the last three seasons, he has averaged 40.4 points per 82 games. If they can bring him back at a reasonable price, they'd benefit from his secondary scoring over a full season.
Another option up front is Anthony Duclair. I wrote about him a week ago, so I'll keep this short. The 22-year-old finished this season with 23 points in 56 games, which comes out to 33-34 points over 82 games. He's also had a positive impact at five-on-five. The Devils can sign him for a cheap, short-term deal, so he'd easily fit into their budget.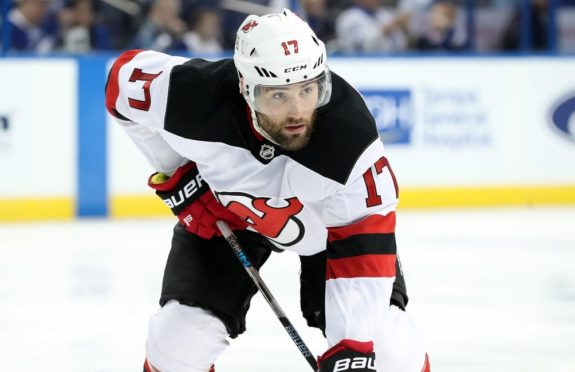 On defense, the options are even more limited. The best name remaining is Dan Hamhuis. He finished this season with 24 points in 79 games with the Dallas Stars. The Devils could use a left-handed shot and he fills that need. He's by no means a long-term solution but could help on a one-year deal. That would give them a stop gap until prospects like Ty Smith, Reilly Walsh, and Jeremy Davies are ready for the NHL.
Devils Can Improve via Trade
The Devils were never going to spend big, especially in a weak free agent market. Chances are, Shero will look to improve the team through a trade or two, a staple of his tenure as GM. Taylor Hall, Sami Vatanen, Kyle Palmieri, and Marcus Johansson are four of the Devils' most important players, and not one of them came through free agency.
In addition to trades, the Devils have built from within the organization. That's not going to change going forward, especially since it's already benefitted them. Jesper Bratt, Miles Wood, and Nico Hischier played important roles in 2017-18. The hope is they'll take another step forward next season. They also have prospects like John Quenneville and Nick Lappin who may be ready to make the jump to the NHL.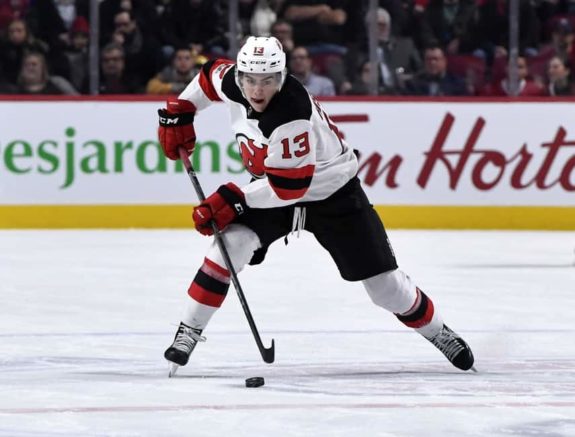 The Devils' ability to build from within can also help on the trade market. As highly regarded as some prospects may be, not all of them pan out. Any time you can trade an unproven prospect or draft pick for NHL talent, you have to jump on the opportunity. The Devils acquired Kyle Palmieri for a 2015 second-round pick and a 2016 third-round pick. Although not impossible, it's less likely those picks would've turned into NHLers. Instead, Palmieri has scored 24 goals or more in each of his three seasons with the Devils.
Marcus Johansson is another example. He was limited to 29 games in 2017-18 due to two concussions. However, he was productive when on the ice, averaging 1.86 points per 60 minutes at five-on-five. Like Palmieri, the Devils traded second and third-round picks for him. If he can stay healthy, he's capable of the same impact as Palmieri.
Final Thoughts on Devils Free Agency
The Devils may have done nothing in free agency but that's not the worst thing. They avoided taking on bad contracts and have the assets to make future trades. It's easy to be disappointed – and understandable – but it's only July 5. The key is to remain patient and let the Devils' plan continue to unfold. If free agency is any indication, they should be just fine entering next season.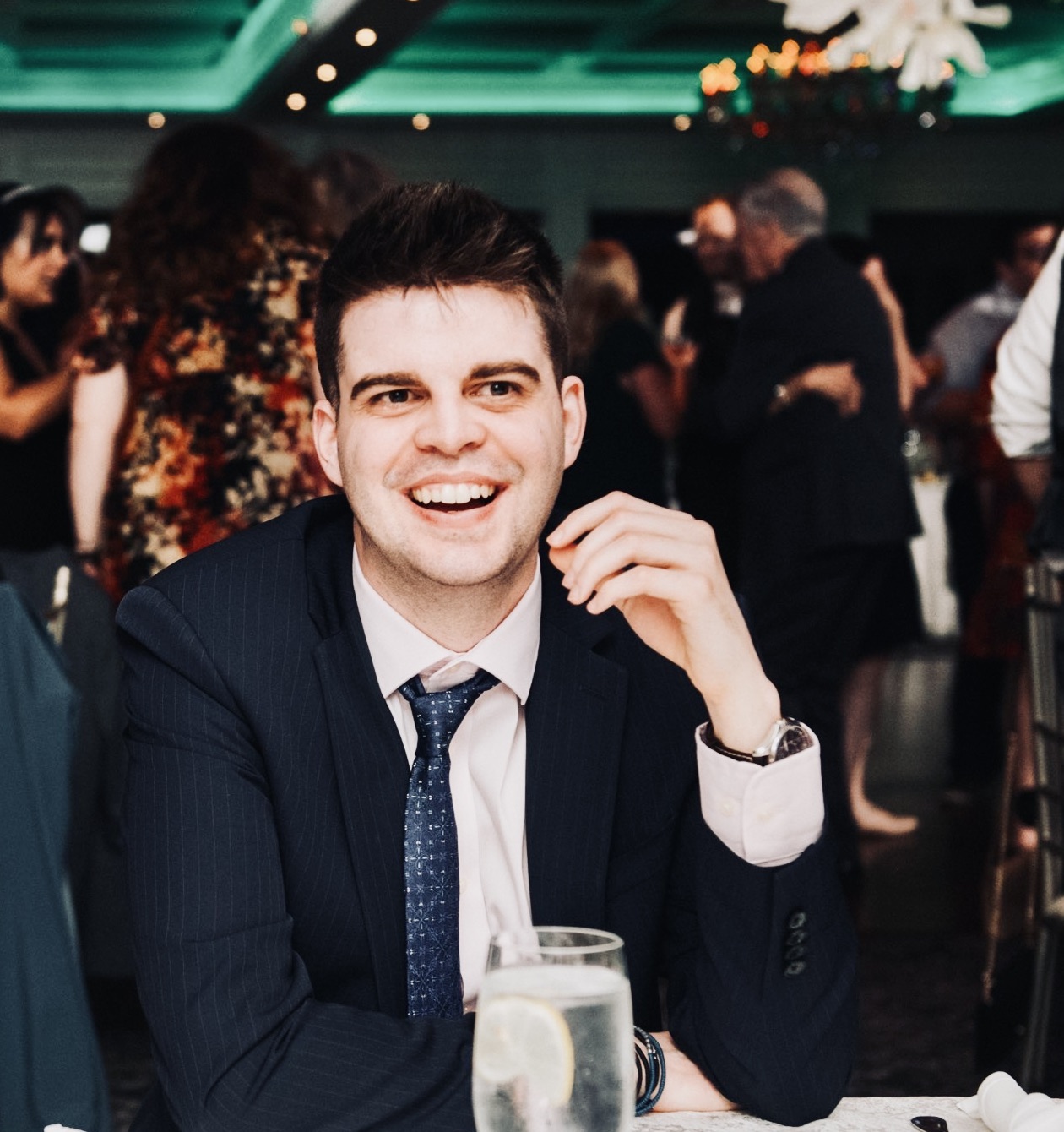 Alex Chauvancy is a New Jersey Devils writer for The Hockey Writers who has a penchant for advanced stats, prospects, signings and trades. He previously wrote for Devils Army Blog, a New Jersey Devils fan blog, from 2015-2017