With the new season just around the corner, the Vancouver Canucks will be faced with some tough decisions as they construct their roster for the resumption of play on Jan 13. In addition to the usual 23-man roster, they will also have to name a taxi squad consisting of four to six players (with a rule that one of those spots be used on a goaltender). Essentially, the new roster limit for the 2020-21 season will be 29 players, with the added wrinkle of the taxi squad being, for all intents and purposes, the American Hockey League.
Related: Canucks Prospects Report: Training Camp Battles, Podkolzin & Costmar
Every player on the squad will practice with the Canucks primary roster and be available for a call-up if needed. If they want to bring someone up, they would have to do it before 5 pm ET on gameday if they wanted to have them on the active roster. Waivers will be in effect through all of this as well.
The Canucks have a lot of promising prospects in their pipeline that should be playing games, rather than sitting around in the press box. So Travis Green and company will have to decide which is better for their development, practicing with NHL players or physically playing games in the AHL, which now has a targeted return date of Feb 5.
So, I went ahead and made those tough decisions and created the Canucks' full 29-man lineup that will be available for opening night against Connor McDavid and the Edmonton Oilers.
Setting the Canucks 23-Man Roster
Before we get to the taxi squad, let's set the Canucks' 23-man opening night roster first.
| | | |
| --- | --- | --- |
| JT Miller | Elias Pettersson | Jake Virtanen |
| Tanner Pearson | Bo Horvat | Brock Boeser |
| Nils Hoglander | Adam Gaudette | Jayce Hawryluk |
| Tyler Motte | Jay Beagle | Antoine Roussel |
| | |
| --- | --- |
| Quinn Hughes | Nate Schmidt |
| Alex Edler | Tyler Myers |
| Olli Juolevi | Jordie Benn |
Thatcher Demko
Braden Holtby
The extra skaters are Brandon Sutter, Zack MacEwen, and Brogan Rafferty. This roster assumes that Juolevi, Hoglander, and Hawryluk impress the brass enough to win spots over veterans like Sven Baertschi and Loui Eriksson.
The 6-Man Taxi Squad
With the above 23-man roster in mind, here are the six players that should make up the Canucks' taxi squad for the 2020-21 season.
Sven Baertschi (LW)
Despite having a strong training camp alongside Adam Gaudette last season, Baertschi was waived and sent down to the minors where he ended up posting 14 goals and 46 points in 43 games. He was only called up once by the Canucks where he played six games and put up two assists. He remains committed to resuming his career in the NHL, so I expect him to be motivated going into 2020-21.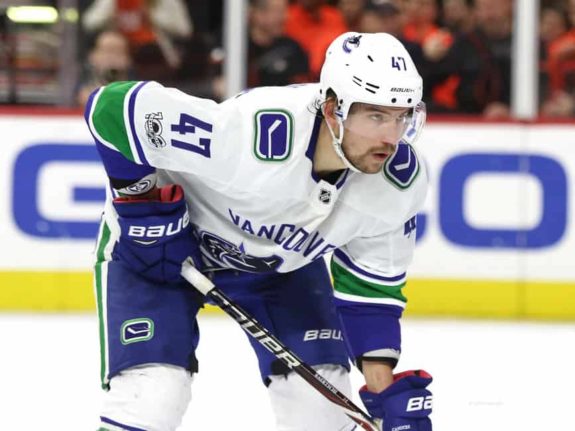 I'll be fighting like hell…I'm still really confident in my abilities and I know I can be relied on in a day-to-day basis. I feel so good about my game in many ways and I have to come to camp and make a statement.

Sven Baertschi (from 'Ben Kuzma: Can Sven Baertschi get it right winging it to fill Canucks' big roster hole?', The Province, 12/17/20)
If Baertschi does not make the team out of training camp, he will definitely be on the taxi squad. He's still an NHL caliber forward capable of providing offence, and he has chemistry with Bo Horvat and Brock Boeser. He's the perfect candidate to fill in for an injury in the top-six, and he does not need development time in the AHL. He's basically made for this extended roster.
Justin Bailey (RW)
Justin Bailey was very impressive in his short time with the Canucks before the season was paused back in March. Even though it was only two games with limited ice time, he still played with the same speed and tenacity that made him so effective in the AHL with the Utica Comets.
One thing that jumps off the screen when viewing a Comets game this year is the speed at which Bailey conducts his activities on the ice. There are very few, if any, in the league who can hope to keep pace with him. 

Cory Hergott, Canucks Army
On a team that needs all the help they can get in the competitive North Division, Bailey would be an intriguing option to insert into the bottom-six when it needs a little bit of a kick.
Loui Eriksson (LW)
With the addition of the taxi squad, Eriksson will be relegated to this group to not only save cap space (reduced to $4.95 million according to CapFriendly) but to give a young player a roster spot as well. Yes, he's good at the little things, which have been widely chronicled, but he's a black hole offensively and he costs way too much.
Related: 3 Canucks Prospects Ready for the NHL
For the Canucks to get out of cap hell, he needs to be here. Players like Hoglander, Hawryluk, and MacEwen are way more valuable in the lineup over him. Unless there are injuries to key penalty killers like Motte, Beagle, or Sutter, he should not be anywhere near the regular roster. Unfortunately, given Green's love for the matchup line, he probably will get a chance to earn a spot next to Horvat over unknowns like Hawryluk and Hoglander or defensive liabilities like Virtanen.
Jack Rathbone (Left-Defence)
This pick will probably get me into hot water with many people, but I believe Jack Rathbone needs to be readily available to the Canucks if he does not make the roster out of training camp. He's exactly what this team needs going forward on defence, and should eventually usurp Benn as Juoelvi's partner on the bottom-pairing.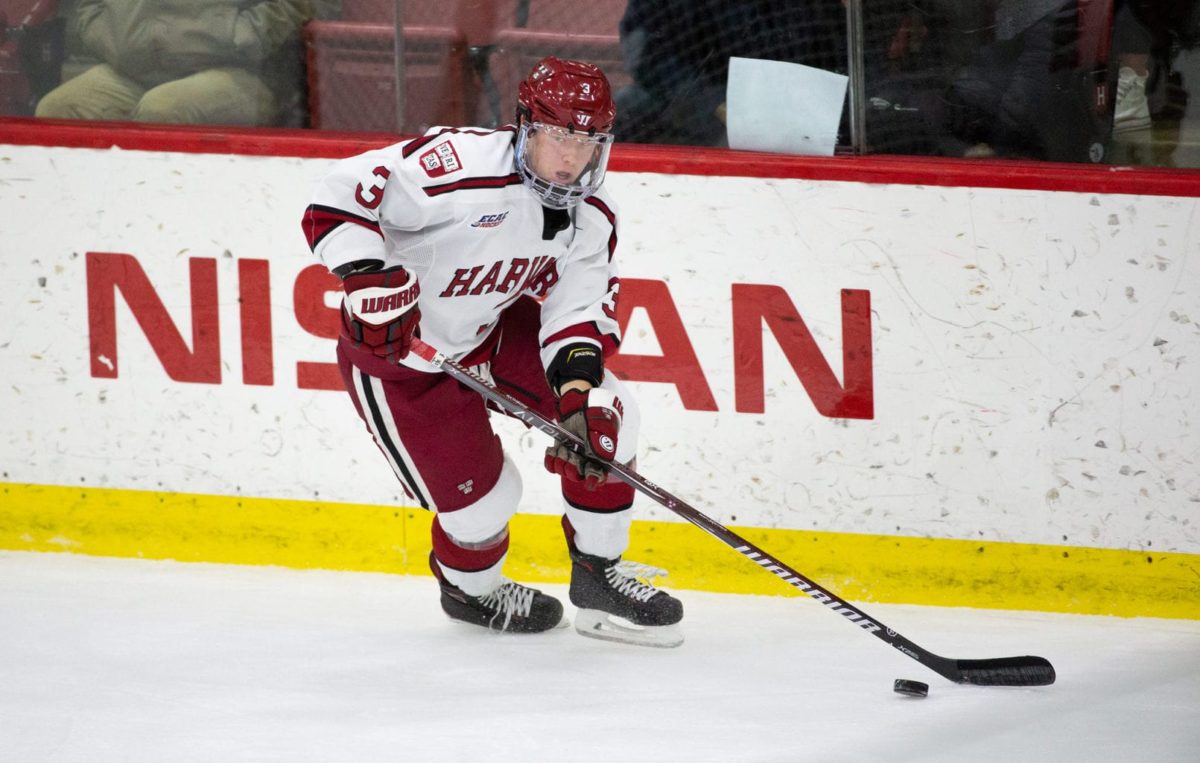 If Rathbone is sent down to the Comets, it might be difficult to get him back to Vancouver if there are significant injuries on the backend. If it was up to me, he would be on the 23-man roster, not just the taxi squad. His ability to move the puck in transition will be invaluable to a team that needs to play with pace in order to be successful. Without him at the ready, the Canucks will struggle if they have to use Benn or Chatfield in elevated roles.
Jalen Chatfield (Right-Defence)
Jalen Chatfield has never played a game in the NHL, but he's sure racked up the frequent flyer miles over the past couple of seasons. He has been called up and sent down a total of six times without seeing a single minute of action. I'm sure he's itching for the chance to actually play a game, rather than just practicing and sitting in the press box.
Chatfield has been one of the Comets' best defensive defencemen over the past few seasons and seems to have the trust of general manager Jim Benning who re-signed him to a one-year extension on Dec 10.
Back in February of 2019, Benning had this to say about Chatfield,
Jalen Chatfield, we really like him as a prospect…kind of in the mode of Stecher and Tanev…where he can skate, gets back, takes away time and space. He's a guy we really like.
So it looks like Chatfield probably has an inside track on at least a spot on the taxi squad. If he plays a style similar to Troy Stecher and Chris Tanev, he could be a valuable piece if injuries strike the defence, which we all know will happen eventually.
Michael DiPietro (Goaltender)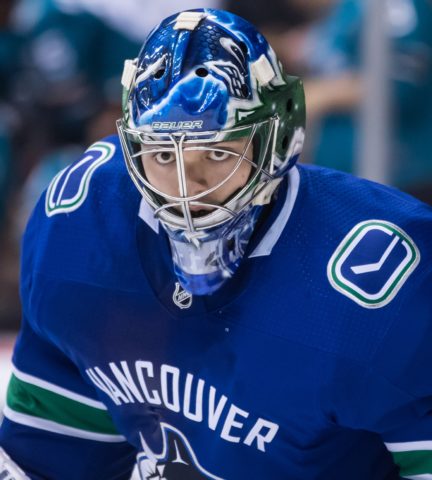 In accordance with NHL rules, the Canucks need to have a third goaltender ready to go at a moment's notice. Ideally, this would be a veteran that does not need playing time, but since Benning has no plans to sign or trade for one, Michael DiPietro will be thrust into the role. As their number one goaltending prospect, he should be honing his craft with the Comets in the AHL, but the pandemic of course has other ideas.
With Jake Kielly as the only other goaltender at training camp, DiPietro is the better of the two options as Kielly only has two games of AHL experience under his belt. He will benefit from daily practices with goaltending guru Ian Clark and being around NHL players probably won't hurt his development either. So there is a silver lining to all this, even though the best thing for him would be playing in the AHL as a starting netminder.
Will the Canucks Sign Anyone?
There have been rumours of the Canucks kicking tires on free agents Sami Vatanen and Travis Hamonic, but nothing has come of it yet. Now that Micheal Ferland has announced that he won't be attending training camp, there could be movement on that front soon. He will likely be placed on long-term injury reserve (LTIR), which will free up $3.5 million in cap space, so money should be available soon for Benning to pull the trigger on one of those players if he decides to do so.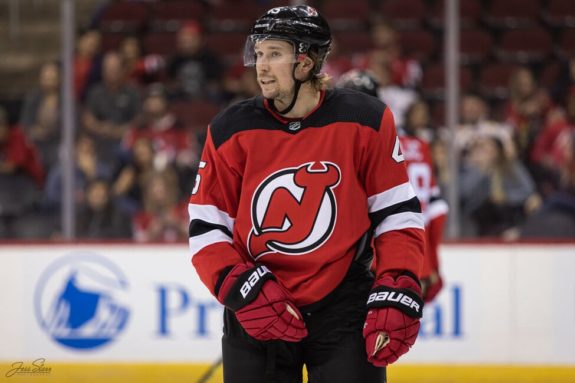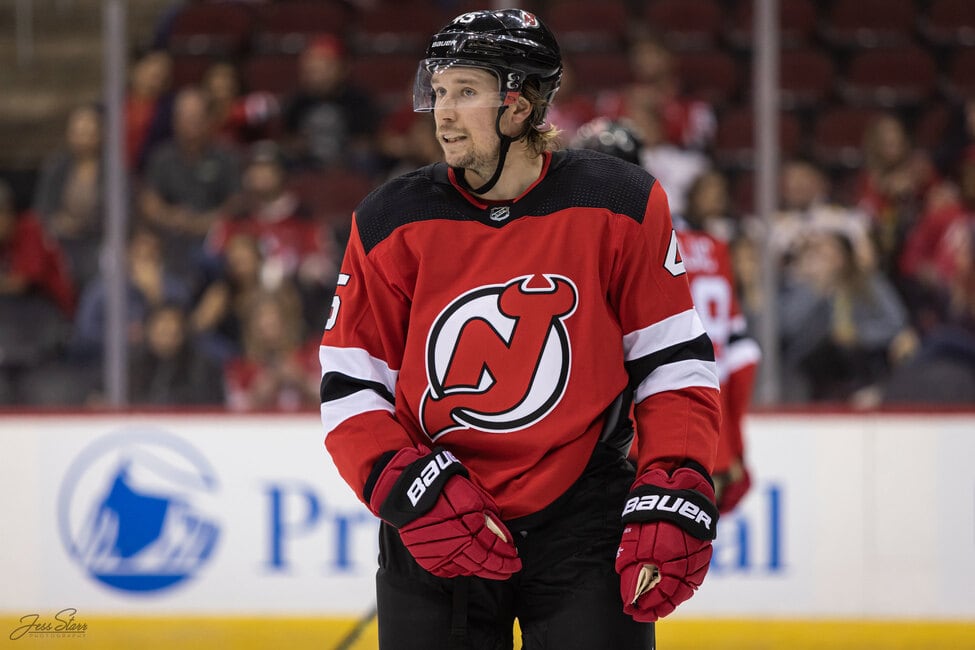 The question is, should the Canucks sign someone or allow their rookies to fight it out in camp? I think they should see how Juolevi, Rathbone, and Rafferty perform before making any decisions. However, another veteran wouldn't hurt for depth purposes, as they have yet to replace Stecher's minutes on the blueline. Nate Schmidt remains the only addition to a defence that lost two key minute munchers in the offseason.
Related: Canucks Ready To Gamble on Prospects To Complete the Blue Line
As always, training camp brings a lot of intrigue and questions as we get ready for NHL action in less than two weeks' time. Keep it locked to The Hockey Writers as we bring you all the news and notes as we get closer and closer to Jan 13 and opening night against the Edmonton Oilers.