When the NHL finally starts the 2020-21 season the Vancouver Canucks will likely be playing in an all-Canadian division rather than the Pacific Division we all know and love (or hate depending on who you ask). It will be a different experience as normally they only see the Toronto Maple Leafs, Montreal Canadiens, and Ottawa Senators twice a season. Now they could potentially see them upwards of six times or even more.
Related: Canucks Will Thrive in a Pacific Division Race
The Canucks have traditionally not done well against Canadian teams in the past, especially the ones from the Eastern Conference. The Winnipeg Jets have also been a thorn in their side too, but more on them later. If the NHL decides that putting all the Canadian teams into one division is the solution to playing games amidst the COVID-19 pandemic, then they will have to learn how to win more consistently against them. If they can't figure it out, it will be an uphill battle to make the playoffs.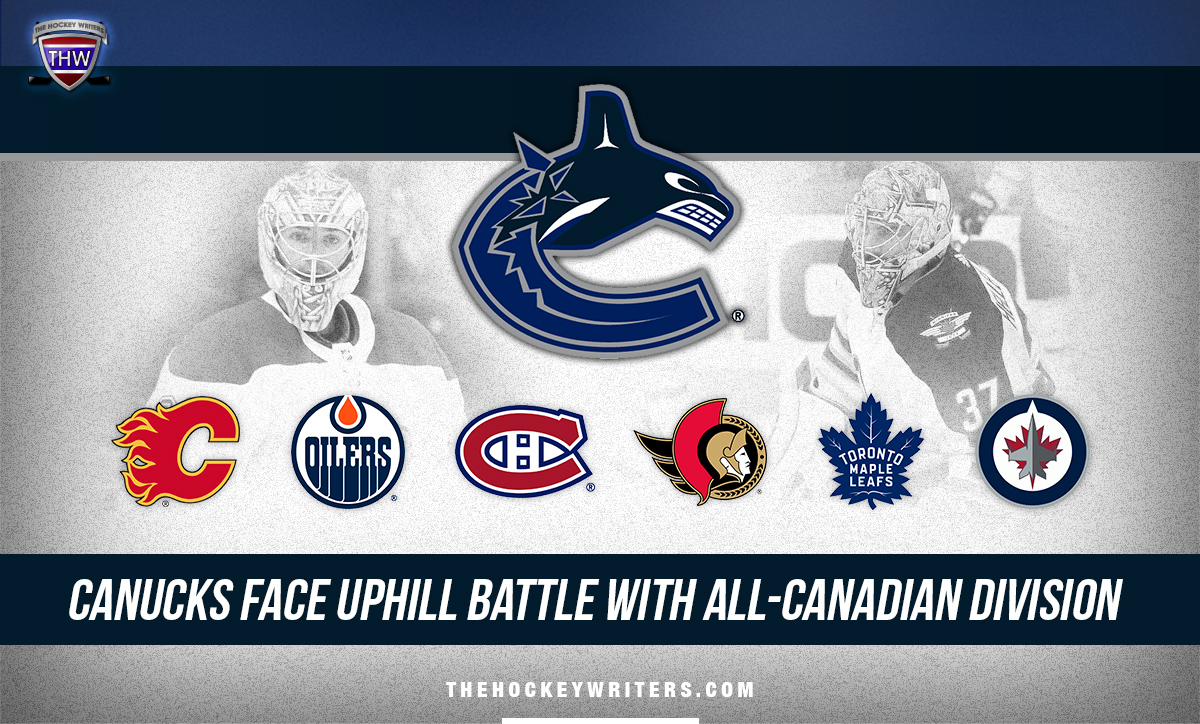 Every Canadian team, save for the Jets, has improved this offseason and that could present a problem for the young upstart Canucks. Though how much better did they become and how do they match up against them? Let's start our journey with one of their long-time rivals in the Calgary Flames.
Calgary Flames
2019-20 Record: 1-2-1
Biggest Canuck Killers: Johnny Gaudreau (25 PTS in 27 GP), Matthew Tkachuk (17 PTS in 17 GP)
Notable Additions: Jacob Markstrom, Chris Tanev, Josh Leivo, Alex Petrovic
The Canucks and Flames have been rivals for as long as I can remember. From Theo Fleury, Jerome Iginla, and now Johnny Gaudreau, they have always had their share of Canuck Killers and annoyingly skilled players to trot out on the ice. Matthew Tkachuk has joined the fray as the most recent one to join that exclusive club and is already a point-a-game player against them.
The rivalry promises to continue in 2020-21, as the Flames have added former fan favourites Markstrom and Tanev to the fold. Together they represent 743 games of Canucks lore, and will without a doubt haunt them every time they play a game in Flames' colours.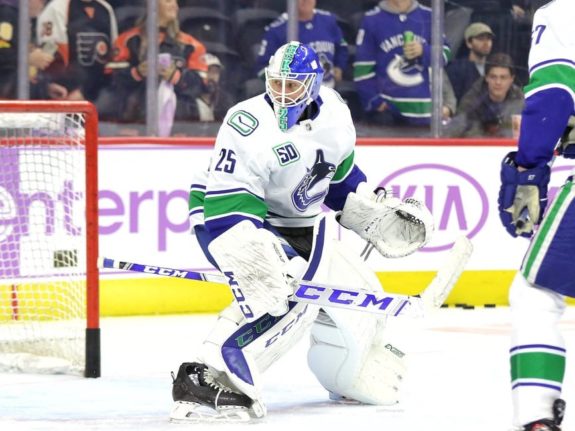 The Flames' forward group hasn't changed, as they have only lost Tobias Rieder, who didn't really contribute a lot offensively. The usual suspects of Gaudreau, Tkachuk, Sean Monahan, Elias Lindholm, and Mikael Backlund will continue to be their primary sources of offence. Dylan Dube and Andrew Mangiapane might be breakout candidates as they both performed at a high level in the playoffs this past season.
Related: Flames' Top Line Needs A New Look For 2020-21 Season
Where the Flames have changed is their defence core. Tanev represents the only addition to a blueline that has lost Travis Hamonic, Erik Gustafsson, TJ Brodie, Michael Stone, and Derek Forbort to free agency in recent weeks. As it stands right now, they are banking on a healthy Tanev and some young blood like Juuso Valimaki and Oliver Kylington to take the next step and play full-time roles in 2020-21. That could be a tall order, given Tanev's propensity to get injured and the fact that he has never played a full 82-game season in the NHL.
Whenever the Canucks and Flames play against each other, it has always been a tight matchup. That probably will be the case again as they fight for position in this new division. Their star power is about the same with Gaudreau and Pettersson, while the goaltending dual will be fought between two former teammates in Markstrom and Thatcher Demko. It will be tight, but I think the Flames' lack of mobility on the backend, and the overall aging of the core will make it tough to contain the skill and speed of the Canucks. That alone should push the needle to the side of the men in blue and green.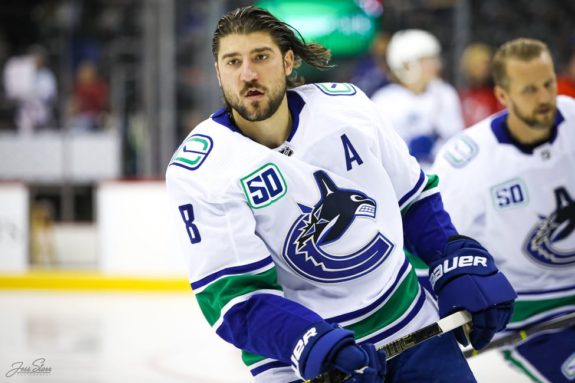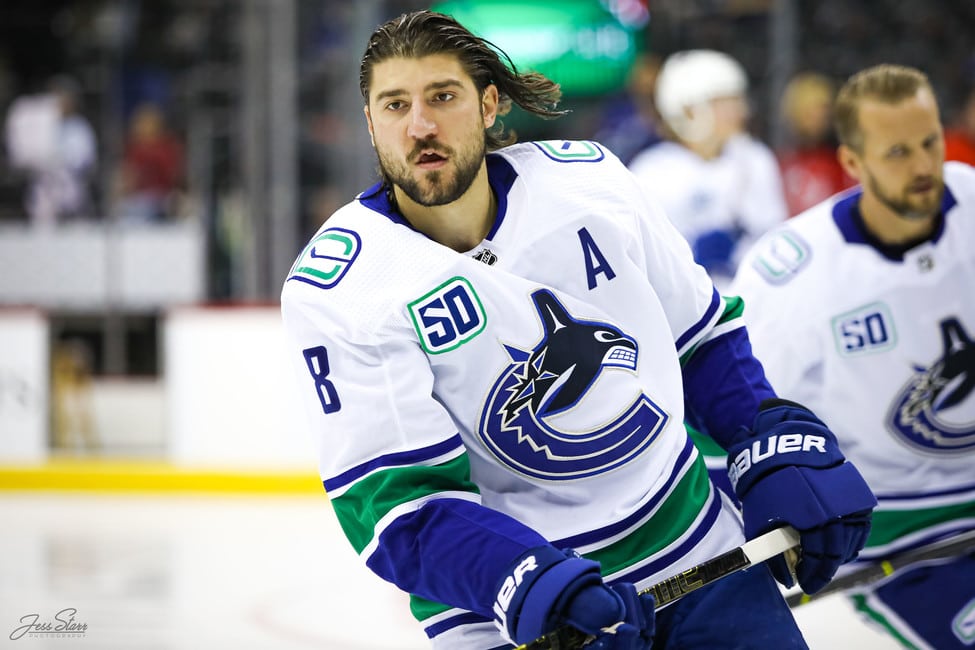 Edge: Canucks
Edmonton Oilers
2019-20 Record: 2-2
Biggest Canuck Killers: Connor McDavid (27 PTS in 21 GP), Leon Draisaitl (21 PTS in 25 GP)
Notable Additions: Tyson Barrie, Kyle Turris, Jesse Puljujärvi
The Edmonton Oilers are always going to be a tough test as long as the twin towers of McDavid and Draisaitl are around. They have both proven to be thorns in the Canucks' side ever since they joined the league combining for 49 points in 46 games against them. They added Turris from the Nashville Predators and Puljujärvi returns from Finland to help their attack, but it's the defence where they need the most help.
Related: Oilers' 3 Worst Contracts for 2021
Barrie was added from the Maple Leafs, but he's primarily an offensive defenceman. The Canucks added Nate Schmidt from the Vegas Golden Knights, so both teams have improved their transition game this offseason. Schmidt is the better two-way defenceman, so I am giving the edge to the boys in blue and green. However, they did lose a defensive stalwart in Tanev and have not replaced that presence as of yet.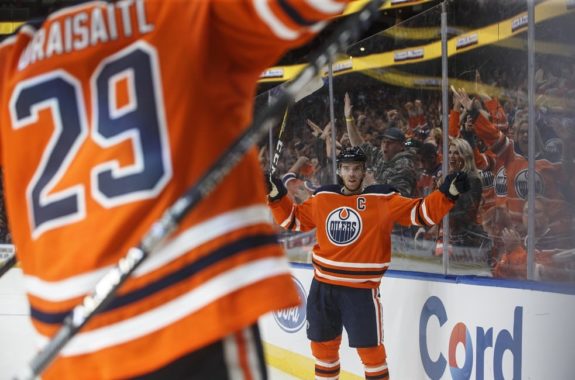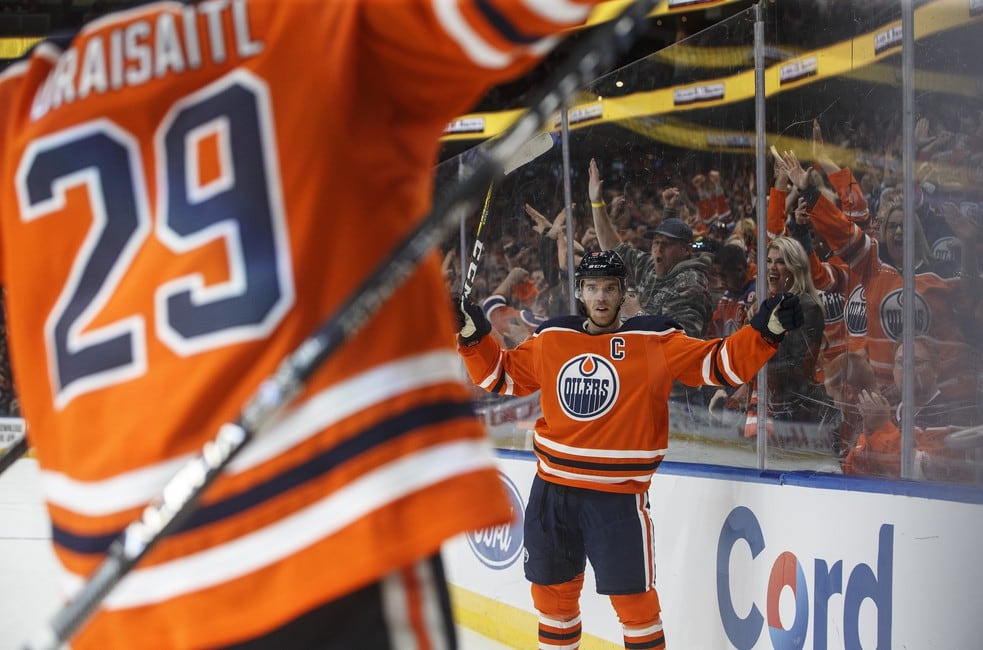 The Oilers' goaltending tandem did not change, and it wasn't that good to begin with. Mike Smith and Mikko Koskinen will return to the crease in 2020-21, while the Canucks have a new tandem in Demko and Braden Holtby. If Demko can build on his monster performance in the playoffs and Holtby can return to form, they could have one of the most lethal one-two punches in the NHL. So obviously this one goes to the Canucks.
Edge: Canucks
Winnipeg Jets
2019-20 Record: 0-2
Biggest Canuck Killers: Kyle Connor (11 PTS in 7 GP), Blake Wheeler (17 PTS in 24 GP), Paul Stastny (45 PTS in 53 GP), Connor Hellebuyck (7 W, 1.38 GAA, .953 SV%, 3 SO)
Notable Additions: Paul Stastny, Nate Thompson, Derek Forbort
For some reason the Canucks just have a heck of a time competing with the Jets. They are currently on an 11-game losing streak and almost every game has been a blowout. Going into the 2020-21 season, they have not changed much except for adding Stastny from the Vegas Golden Knights. He is a notorious Canuck Killer with 45 points in 53 games against them, so breaking the losing streak will become that much harder with him in the lineup. Wheeler and Connor also have been annoyances in the past with a combined 28 points in 31 games between them.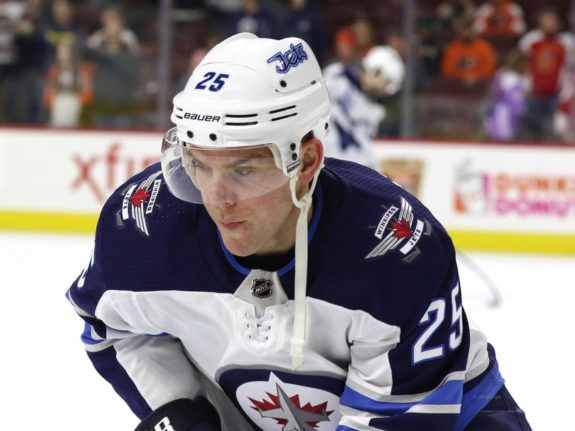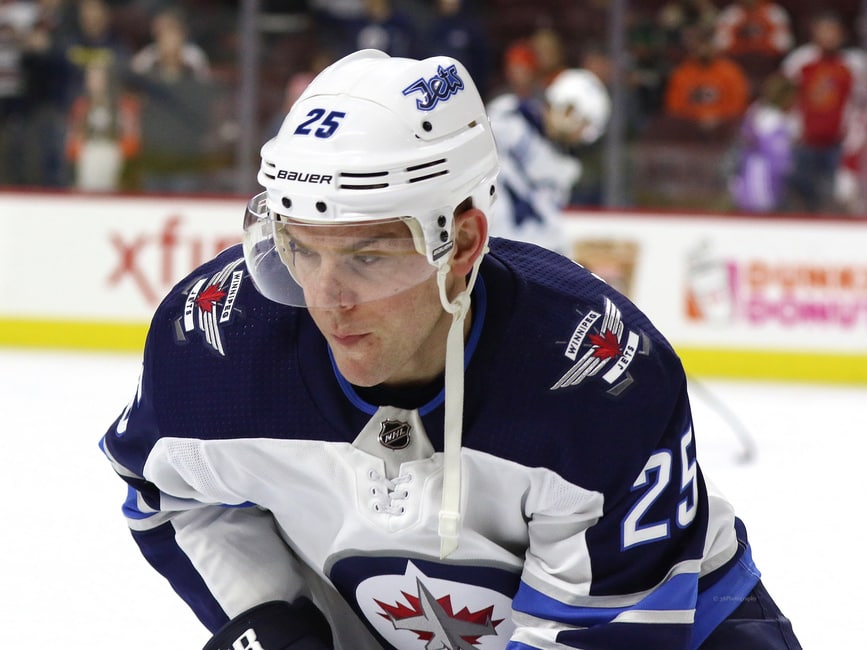 The Jets' defence remained relatively the same as last season with only Forbort joining the group, so the Canucks could have the upper hand there. However, the twin towers of Josh Morrissey and Neil Pionk proved to be solid anchors in the top-four and the recently re-signed Dylan DeMelo seemed to fit like a glove beside the aforementioned Morrissey, so I would not sleep on them either.
Related: 8 Former Thrashers Still Active in the NHL
The Jets' defence core was one of the leakiest groups in the NHL last season, that's why Connor Hellebuyck had to be other-worldly most of the time to keep them competitive. He was basically their version of Markstrom, except that he won the Vezina Trophy for his efforts. He also has been virtually unbeatable every time he has faced the Canucks, sporting a stingy 1.38 GAA and .953 SV% to go along with his two shutouts. If they can't figure out a way to solve him, they will struggle to win any games against them in 2020-21.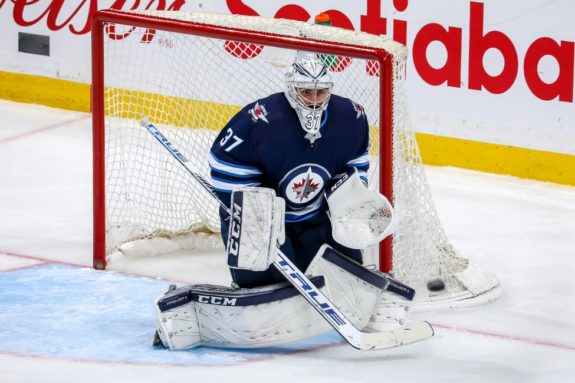 The Canucks have the horses to match up against the Jets, but for some reason, they always look like men against boys whenever they face them. Their defence core is probably better than the Jets, but with Hellebuyck, they probably have the better goaltender unless Holtby's impressive history against them continues. In his career, he has 11 wins to go along with a 2.35 GAA, .912 SV%, and two shutouts. Hopefully, that success follows him and subsequently rubs off on teammates. Then maybe, just maybe, they can shake off the curse that has been haunting them for 11 straight games.
Edge: Jets
Montreal Canadiens
2019-20 Record: 1-1
Biggest Canuck Killers: Tyler Toffoli (21 PTS in 28 GP), Tomas Tatar (12 PTS in 18 GP), Jonathan Drouin (7 PTS in 8 GP), Brendan Gallagher (10 PTS in 14 GP), Carey Price (13 W, 2.20 GAA, .935 SV%, 3 SO)
Notable Additions: Tyler Toffoli, Josh Anderson, Joel Edmundson, Jake Allen
The Canucks will probably have a tough time with the Canadiens once again, just like they always do whenever they go mano a mano against BC boy Carey Price. Since he got lit up in his first game, he has put together an impressive resume recording a 2.20 GAA, .935 SV%, and three shutouts against them. He also only has two regulation losses, one of which was that blowout back in 2009 where he allowed seven goals on 33 shots.
Similar to the Jets, the Canucks are going to have to try and find a way to solve Price in order to take some points in this division. Not to mention that the Canadiens' defence now matches up well with most cores in the NHL with the addition of the underrated Edmundson to go along with the trident of Shea Weber, Jeff Petry, and Ben Chiarot. Their top-nine got better as well with Toffoli and Anderson joining Tatar, Gallagher, Nick Suzuki, Jonathan Drouin, Jesperi Kotkaniemi, and Phillip Danault.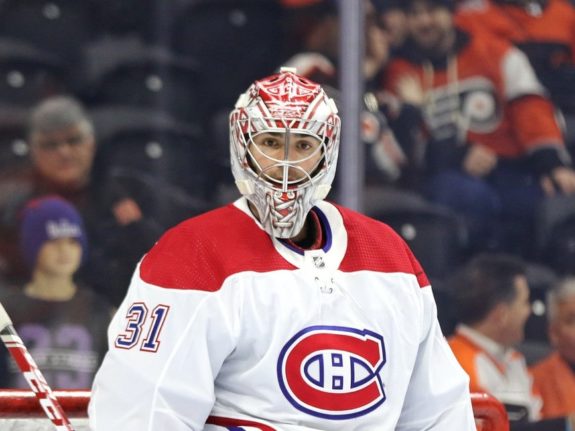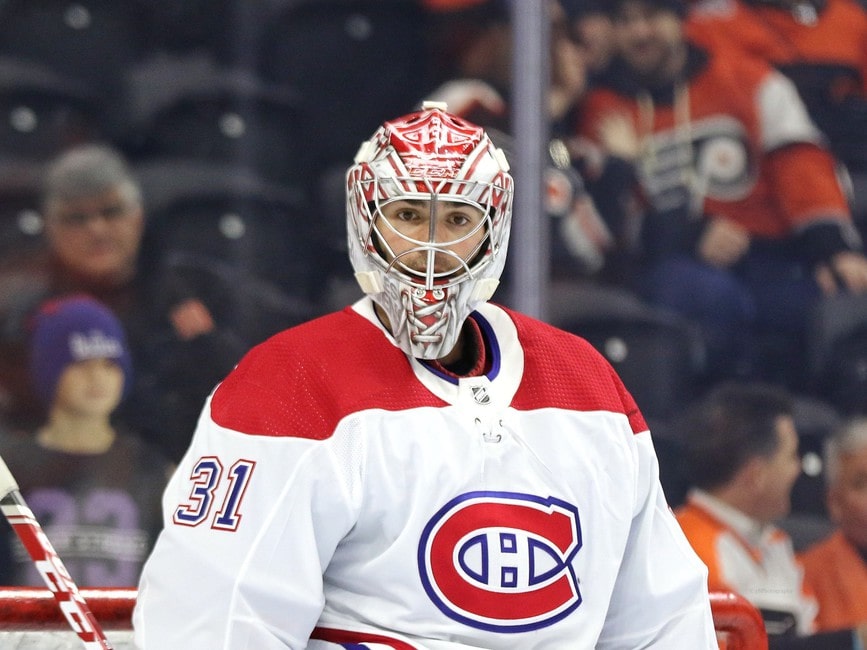 Even though Toffoli only played 17 games in a Canucks uniform, he was a perfect fit in their top-six and will look to continue his killing ways in a Canadiens' uniform. Over the course of his career, he has scored 13 goals against them, which is the most he has scored against any team in the NHL. In normal circumstances, everyone on the West Coast would be happy that he signed in the east, but with this new all-Canadian division, he will probably come back to haunt them once again.
Related: Canadiens' Untouchable Prospects
So when it comes to matching up against the Canadiens, the Canucks probably only have a slight edge on defence and star power. Hughes and Schmidt are definitely more mobile than Weber and Petry and Pettersson and Miller edge out Gallagher and Tatar. The great equalizer will be goaltending, and Price could end up being the one that steals the most wins when the season comes to a close.
Edge: Canadiens
Ottawa Senators
2019-20 Record: 1-1
Biggest Canuck Killers: Chris Tierney (16 PTS in 22 GP), Alex Galchenyuk (12 PTS in 16 GP)
Notable Additions: Alex Galchenyuk, Evgeni Dadonov, Erik Gudbranson, Matt Murray, Nikita Zaitsev
The Senators were one of the worst teams in the NHL last season but walked away as one of the biggest winners after the 2020 Draft was completed in October. Thanks to six picks in the first two rounds, they added potential elite forward Tim Stutzle and top-pairing defenceman Jake Sanderson to their fourth-ranked farm system. They also got Ridly Greig, Roby Järventie, Tyler Klevin, and Igor Sokolov later on as well. Most of them won't be playing in the NHL next season, but we could see Stutzle suit up in 2020-21 if the recovery timeline of six to eight weeks holds up following the injury he suffered at the beginning of October.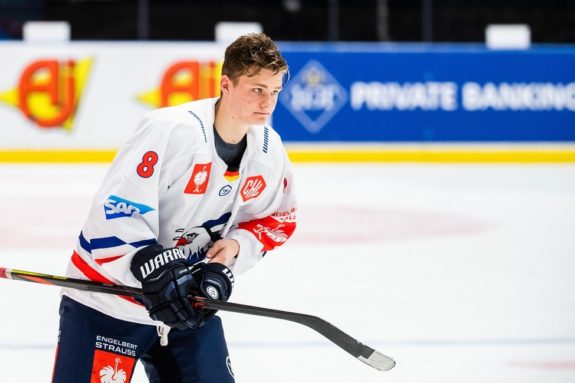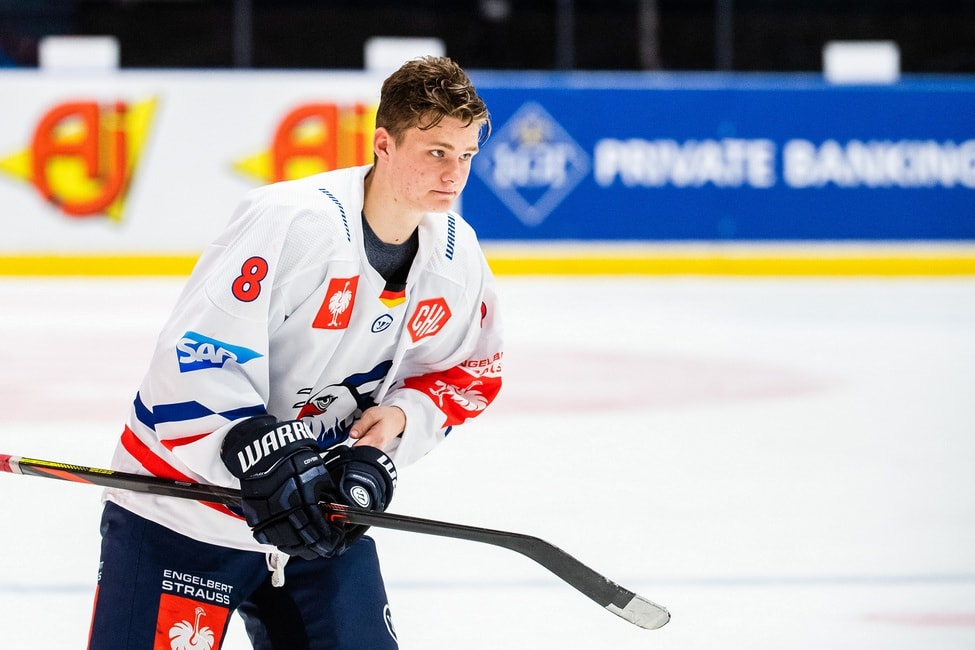 The future is bright for the Senators, but what will they look like when they face the Canucks? They added some veteran scoring depth to their top-six with Dadonov and Galchenyuk, but I think the only player that will make a difference there is Dadonov, as he scored 25 goals with the Florida Panthers last season. Similar to 2019-20, young players like Colin White, Brady Tkachuk, Josh Norris, and Drake Batherson will have to step up and continue to develop in order for them to have any success next season.
Related: Senators Could Win Big With Galchenyuk
The goaltending was solidified with Murray replacing the 39-year-old Craig Anderson, but he has not traditionally done well against the Canucks. Over six games, he has a 2.91 GAA and .887 SV%, despite having two shutouts against them. If that trend continues, they will have a huge edge in goaltending as Holtby has recorded nine wins to go along with a 2.06 GAA and .931 SV% in 13 games.
The Senators' defence got considerably slower with the additions of Gudbranson and Zaitsev, but the dynamic Tomas Chabot is still leading the charge from the blue line. Like Hughes, he can take over a game at a moment's notice. That said, the Canucks' defence is much faster, and combined with the skill and speed of their forwards, they should be able to exploit the rest of the Sens' slow-moving defence core.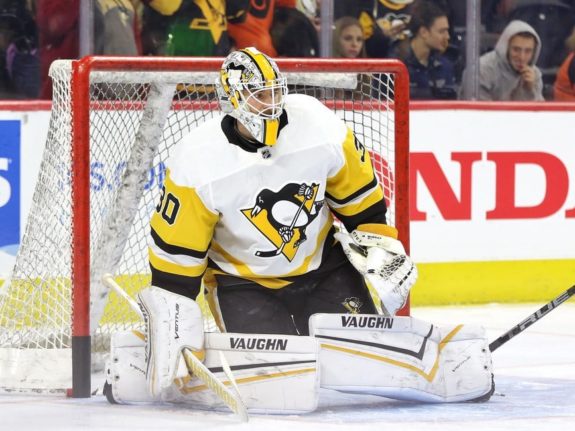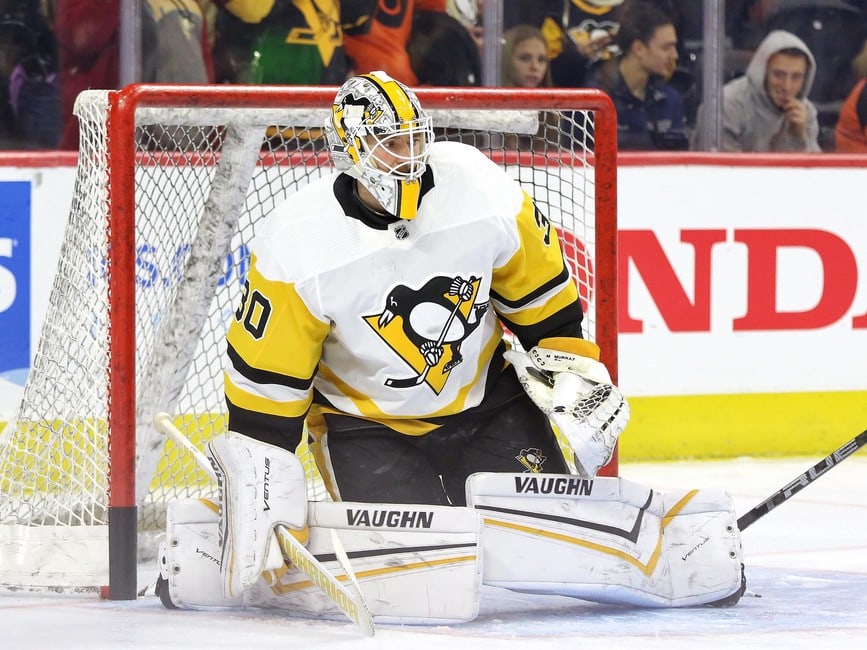 The Canucks are a team on the rise, and the Senators are still rebuilding, so on paper, they have the edge. However, considering they usually struggle against the "bad teams", we will just have to wait and see how they perform when the games get going in 2021.
Edge: Canucks
Toronto Maple Leafs
2019-20 Record: 0-2
Biggest Canuck Killers: Joe Thornton (74 PTS in 70 GP), John Tavares (20 PTS in 16 GP), Auston Matthews (8 PTS in 8 GP), Frederik Andersen (10 W, 1.55 GAA, .942 SV%, 1 SO)
Notable Additions: Joe Thornton, TJ Brodie, Zach Bogosian, Wayne Simmonds, Jimmy Vesey
The Maple Leafs boast three of the best players in the NHL in Tavares, Matthews, and Marner, yet they have not made it out of the first round of the playoffs with them on their roster. Despite all that, they still pose a threat against any team they face, including the Canucks. Matthews and Tavares have been particularly good against them throughout their career with a combined 28 points in 24 games.
Related: Toronto Maple Leafs 'Untouchable' Prospects
The Leafs got significantly better on the blue line with Brodie and Bogosian joining the ranks and their forward group got a bit more experience and skill with long-time Shark and Canuck Killer Joe Thornton leaving the comforts of California to join Leafs Nation.
Sticking with their defence, they essentially replaced Barrie with Brodie and will be better off for it. Brodie is way more polished defensively and could help right the ship on a team that usually scores a lot more goals than they give up.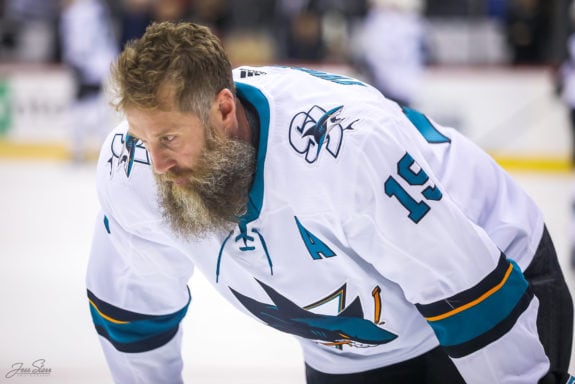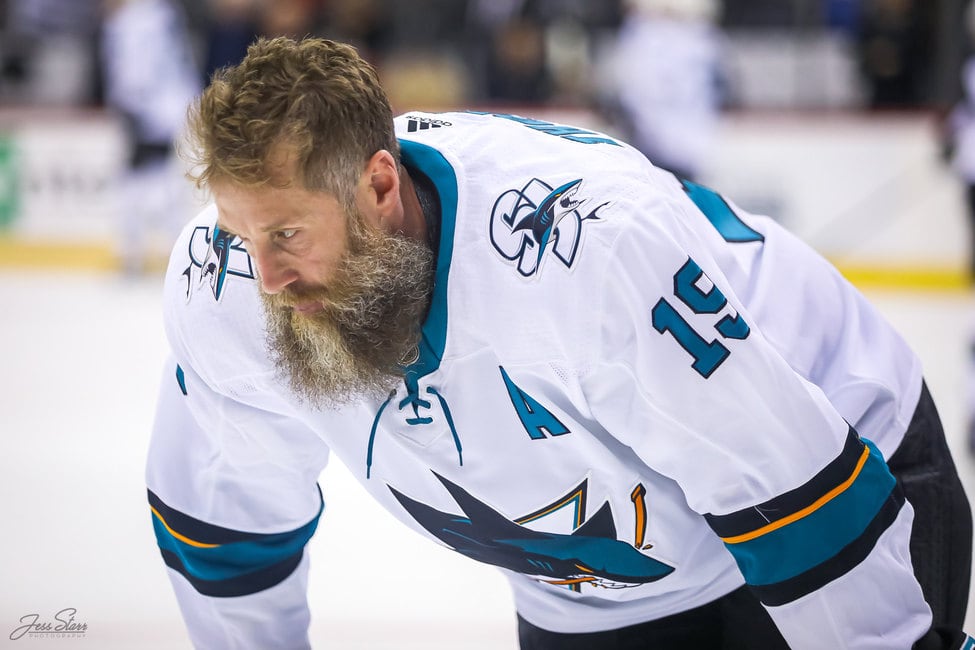 As for goaltending, the Canucks are going to hit another wall with Andersen, as he comes into the 2020-21 season with a 1.55 GAA and .942 SV% against them. Like Price and Hellebuyck before him, the matchup could come down to who can win the goaltending battle. If history repeats itself, the Canucks will have problems beating the Leafs next season as well. They could not win any of the matchups in 2019-20 and were outscored 8-3 in the process, so it could be tough sledding with more meetings in 2020-21.
Edge: Maple Leafs
Canucks Success in the Division Will Come Down to Goaltending
After going through all the teams in the proposed all-Canadian division, it looks like it will come down to who wins the goaltending dual, especially when it comes to the teams in the Eastern Conference. Starting with the Jets, the Canucks will have to go through notoriously stingy goaltenders in Hellebuyck, Andersen, and Price in order to have success. Historically, they have not done well against any of them, so that will have to change if they hope to make the playoffs next season.
Related: Canucks Forgotten Ones: Esa Tikkanen
The Canucks match up quite well with their Pacific Division rivals, even with the additions they made. Markstrom could pose a problem if he plays the same way he did in 2019-20, but the Flames' defence is riding a lot on the effectiveness of two older veterans in Tanev and Mark Giordano, so they probably have the edge there. The Oilers are driven by Draisaitl and McDavid, who have been exceptional against any team they face, so they are always a tough opponent. As I said before, the struggles could potentially begin out east, so the division battle will essentially be won and lost there.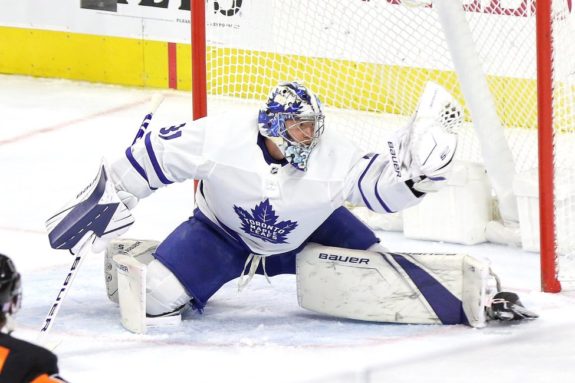 If the Canucks can get through the wall of goaltenders, they could end up finishing in the top three. If they cannot, they will be fighting for their lives in the wild card race. Either way, it will be an uphill battle throughout the season, not to mention a very interesting one to follow for pundits and fans alike.
---
---