As we inch ever closer to the start of the 2020-21 season, it's looking more and more likely that the Vancouver Canucks are going to gamble on a few prospects to compete for the remaining two jobs on the blue line. With the departures of Troy Stecher, Chris Tanev, and Oscar Fantenberg they lost a grand total of 924 games of NHL experience and only replaced 396 of them with the acquisition of Nate Schmidt. He certainly helps the cause, but they still need someone to fill a bottom-pairing and seventh defenceman role.
Related: Canucks: 2020-21 Defence Pairings and Goalie Situation
The battle for those two spots will be fought between a trio of rookie defencemen. All of them have NHL potential, but which one of them will step up and solidify a spot in the Canucks' defence core for the 2020-21 season? Let's look at the candidates:
Olli Juolevi
After a relatively brief debut in the NHL playoffs, 6:30 to be exact, Olli Juolevi should be ready to make an impact on the Canucks blue line in 2020-21. He's the most NHL-ready defenceman on this list and he fits what they need in their lineup right now. With all the exciting forwards coming up through the ranks, they will need defencemen that can get them the puck.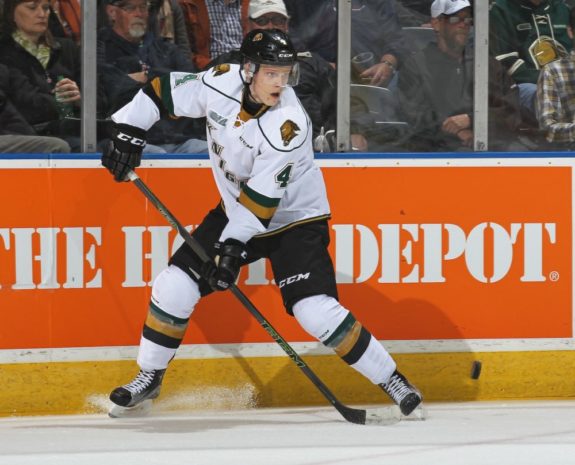 Despite the slow start to his NHL career, Juolevi still has a tonne of potential. Two major surgeries to his back and knee slowed his progress significantly and after recovering from yet another injury this past season, it looks like he's finally turning a corner in his development. The six minutes he got in the NHL during the playoffs was just a glimpse of what he could do in a full 82-game season. He was calm, efficient and his shifts were relatively uneventful. That might sound bad, but that's exactly what you want from your defencemen on a nightly basis. Someone that just does his job without making a mistake.
Related: 3 Canucks Prospects Ready for the NHL
The pandemic induced pause allowed Juolevi to get more recovery time and start feeling good for the first time in years.
Those injury things are sometimes hard to talk about…Every player has some sort of injury and I just don't look back at it anymore. I feel really good and this break has really helped.

Olli Juolevi (from 'Ben Kuzma: Can improved Juolevi stay healthy, take real shot at Canucks' roster?', The Province, 7/2/20)
Before the extended offseason began, Juolevi was having his best season of professional hockey in the AHL with the Utica Comets. He was playing in all situations and was one of head coach Trent Cull's most trusted defencemen on the penalty kill. When you watch him kill penalties, you can understand why, as he uses a combination of superb positioning, a quick stick, and throwing his body in harm's way to prevent goals and scoring chances. In fact, he was one of the top shot blockers on the team, and most of them came when they were down a man.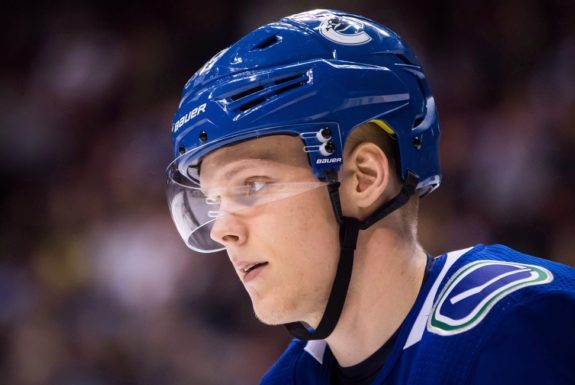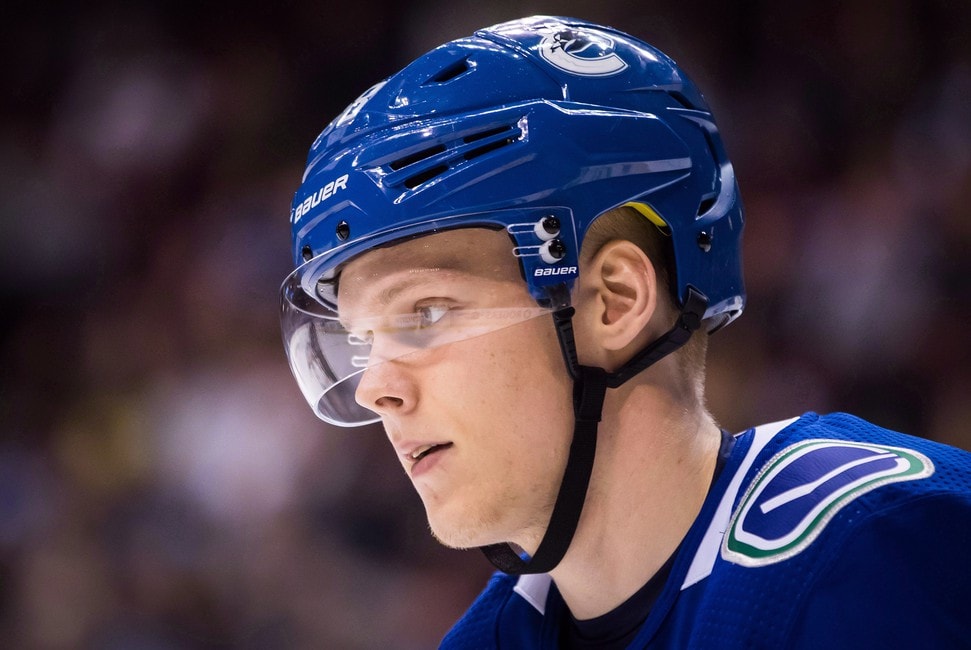 Juolevi was basically the Comets' version of Tanev. He may not have been the same rock-solid defensive defenceman five-on-five, but he was every bit of him on the penalty kill. If the Canucks are going to survive next season when down a man, they will need someone to fill those massive shoes. Juolevi could be the one to do it.
Jack Rathbone
The next rookie that will be vying for a spot on the blue line is the recently signed 2017 fourth-round pick and Harvard University graduate Jack Rathbone. With the amount of hype he's generating right now, I wouldn't blame you if you thought he was a first-round pick. After two very successful seasons in the NCAA where he put up 14 goals and 53 points in 61 games, he should be ready to make the jump to the NHL and be an important addition to the Canucks in 2020-21. That's not something you say every day about a fourth-round pick.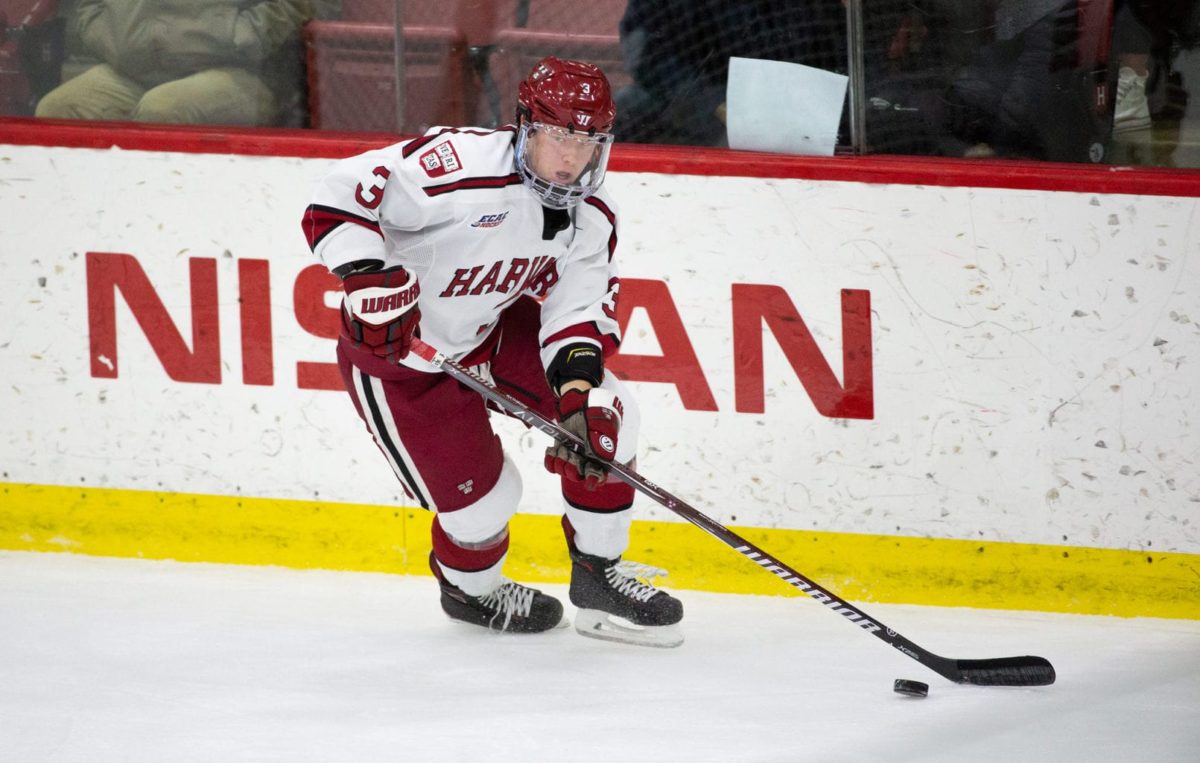 Rathbone's skating and hockey IQ is what will get him there, as everything he does just looks effortless. His passes are almost always tape-to-tape, and his zone entries are smooth as silk. If you go and re-watch his games from last season, you will notice that he rarely dumps the puck in, opting to either skate it in or make a perfect pass to a teammate. That's an amazing attribute to have, especially with how the game is played right now in the NHL.
Related: Canucks Prospect Rathbone Is Ready for Prime Time
Rathbone's underlying stats back up the visual test too as he only dumped the puck in more than once in six of the 28 games he played during the 2019-20 season. His passes were also on the tape of a teammate 85.2 percent of the time, which is an insane number. If he can bring that sort of game to the NHL, elite players like Elias Pettersson will love him every time he's on the ice.
The pinpoint accuracy of Rathbone's passes isn't the only thing he brings to the table. He's also not afraid to shoot the puck, as he averaged three shots per game, and even hit the six and eight-shot realm a few times. He even had 12 games where he got into double digits in the shot attempts column, including one game where he hit 18.
All that sounds like Rathbone is ready to claim a spot on the Canucks. Could he join Quinn Hughes as the next rising star on the West Coast?
Brogan Rafferty
Last but certainly not least is AHL breakout star, Brogan Rafferty. Like Rathbone, he is a graduate of the college circuit, but unlike him, he was never drafted. After three seasons with Quinnipiac University where he posted 10 goals and 55 points in 116 games, the Canucks came calling with an entry-level contract. He got into two games with the club and didn't look out of place playing an average of 13:21 while posting an impressive 58.3 Corsi-for percentage.
That performance propelled Rafferty into 2019-20 where he shone with the Comets, pacing all rookie defencemen with 7 goals and 45 points in 57 games. Now he will set his sights on the Canucks and a coveted roster spot in 2020-21.
Throughout the 2019-20 season, Rafferty played over 20 minutes a night and consistently saw time on the number one power play unit with Sven Baertschi, Nikolay Goldobin, and Reid Boucher. His mobility, smarts, and maturity were on display every night, so much so that he was noticed by TSN prospects guru Craig Button.
He can play right now, he is smart, heady and has on ice maturity. He will be a 2nd pair guy on the pp. He can play now.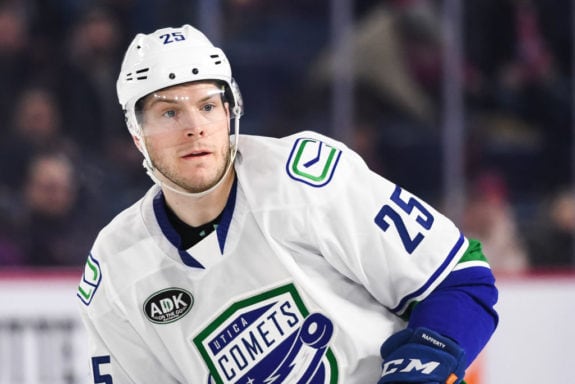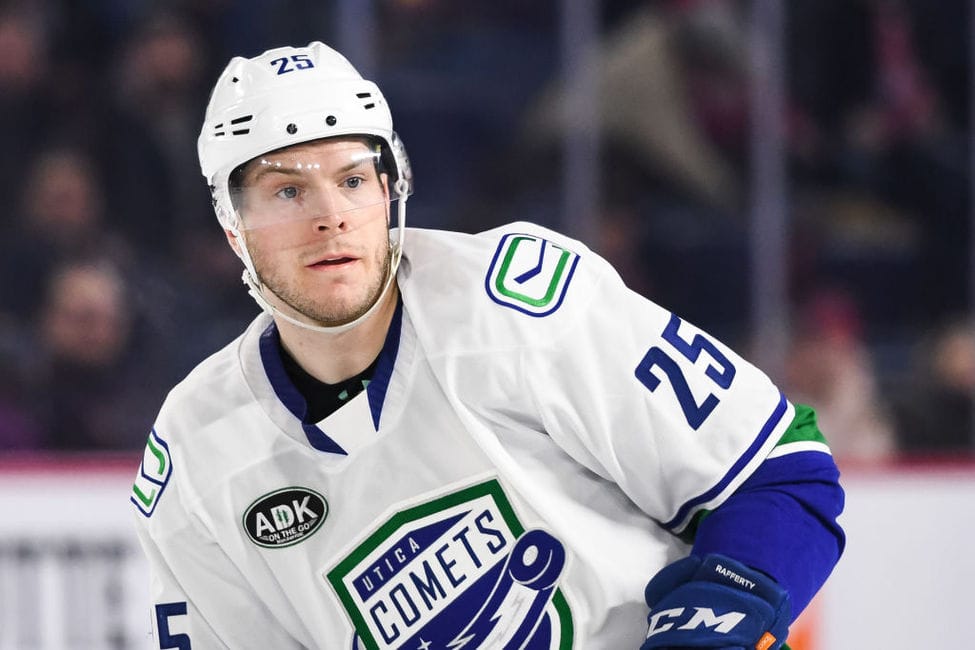 Now that Rafferty has dominated the AHL as an offensive defenceman, he should be ready to transition his game to the NHL. He may not rack up the same point totals he did in the minors, but I believe he can take over for Troy Stecher as a solid member of the bottom-pairing and second power play unit. Just like Rathbone and Juolevi, he is what the team needs right now on the backend, someone that can push the pace and move the puck quickly to its star forwards.
If Rafferty doesn't make it as a sixth defenceman, he could still win the extra defenceman role filling in for those inevitable injuries on the backend. We all know that being the seventh defenceman on the Canucks is a pretty sweet gig. Just ask Fantenberg or Alex Biega.
Can the Canucks Hit the Jackpot Again?
Going with rookies in Juolevi, Rathbone, or Rafferty as the sixth or seventh defenceman is a gamble, but since they are all smart and mobile, it shouldn't be a risky one. In fact, it could pay off handsomely in the end. There has to be a time where you just trust your young players to run with the ball, instead of insulating them with limited minutes or high-priced veterans.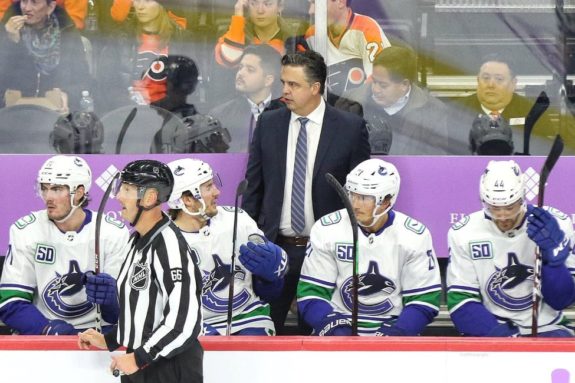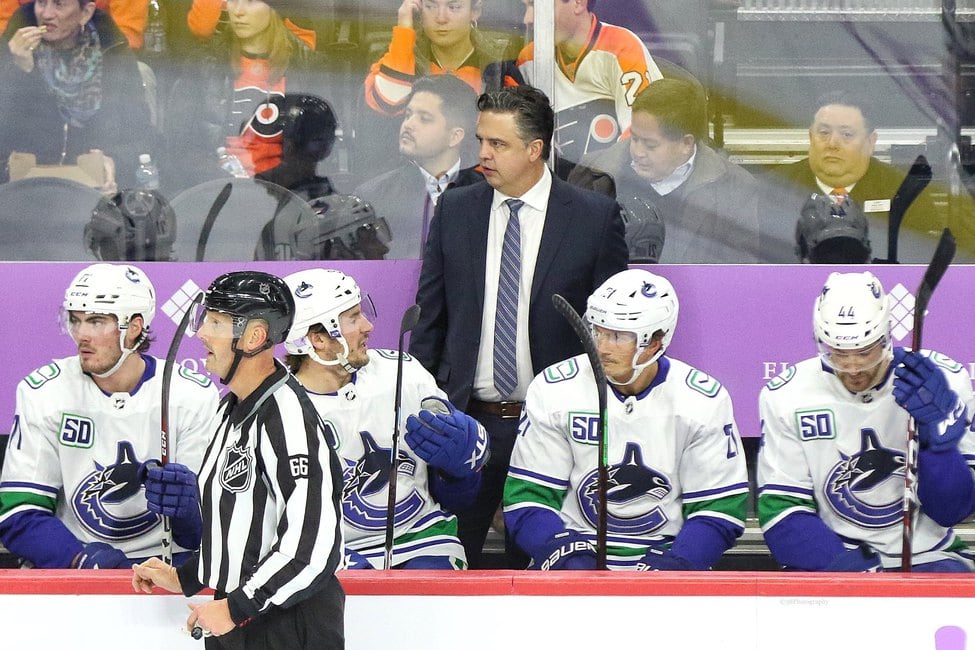 Juolevi will have the inside track due to his impressive performance at training camp and in the playoffs, but Rathbone's overall game could tip the scales in his favour. However, Juolevi's penalty killing abilities may be enough to do the same for him, especially with Tanev's difficult minutes needing to be replaced. Jordie Benn will probably be their partner, but nothing says they both can't impress enough to push him to the press box and form an all-rookie bottom-pairing to start the season. Rathbone would have to move to his offside, but with his elite hockey IQ, that shouldn't be a problem.
Regardless of the outcome, training camp should have a good old-fashioned position battle to look forward to. I'm betting on a Rathbone-Benn pairing, but it would be exciting to see Juolevi paired with the dynamic Harvard grad as well. Whatever the case may be, this battle should be one of the main events to watch in December. Can the Canucks hit the jackpot with yet another rookie defenceman? Stay tuned to find out!
All stats were provided by InStat Hockey
---
---