In today's NHL rumor rundown, the St. Louis Blues still need to get a contract done for Vince Dunn. Is that coming anytime soon? The New York Rangers have two arbitration hearings coming up soon. How will those play out? The Vancouver Canucks might consider sending Loui Eriksson to the AHL, but there's a hurdle, and could the Minnesota Wild be a destination for Dustin Byfuglien is returns? Finally, Tyler Seguin's scheduled offseason surgery has been delayed. What does that mean in terms of time he could miss?
Blues and Dunn Prepared to Wait on Deal
The St. Louis Blues are already over the NHL's salary cap's upper limit and have yet to sign defenseman Vince Dunn. GM Doug Armstrong says he's not concerned and while speaking with Jim Thomas of the St. Louis Post Dispatch, Armstrong stated that both sides have agreed to wait until closer to the season starts on a new contract.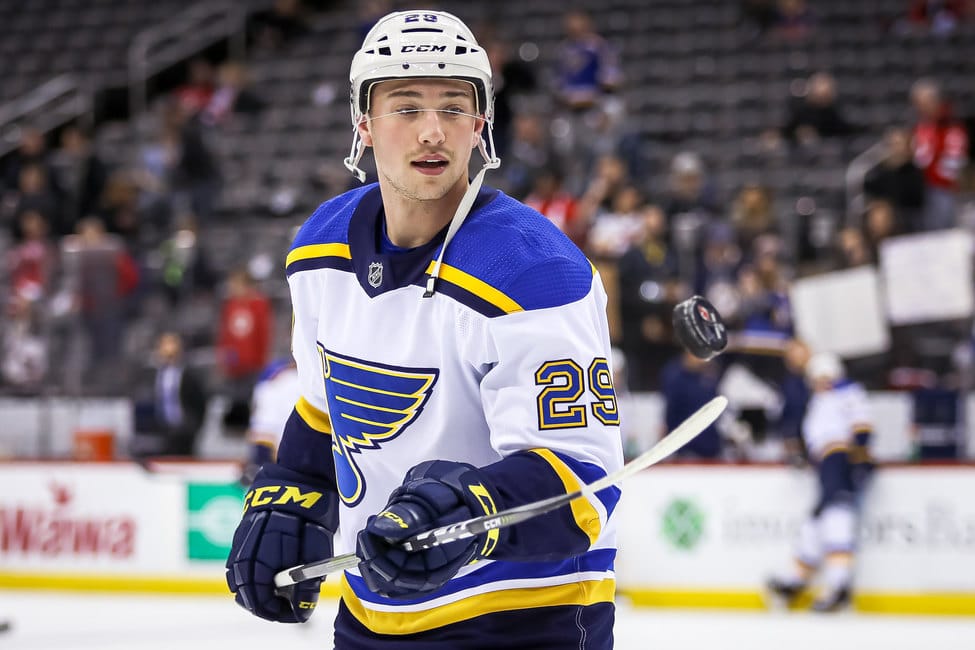 When the Blues place Vladimir Tarasenko and/or Alex Steen on Long-Term Injured Reserve, that will free up the money needed to pay the blueliner and potentially add more pieces. Also, this isn't new territory for the Blues. Thomas writes:
As Armstrong mentioned, it is not unheard of for restricted free agents to wait until training camp starts before signing contracts. Last year, for example, Blues forward Ivan Barbashev was a restricted free agent but didn't sign until Sept. 1.

source – 'Armstrong not concerned about Dunn's contract status' – Jim Thomas – 10/30/2020
Related: Maple Leafs News & Rumors: O'Ree, Simmonds, Hallander & More
Rangers Arbitration News
The New York Rangers have both center Ryan Strome and winger Brendan Lemieux coming up soon for arbitration. Larry Brooks of the New York Post suggests that New York will opt for a two-year term for Lemieux in order to keep his earnings down during the 2021-22 season. 
Obviously, the Rangers could get deals done with both players before their hearings, but for Lemieux, his hearing is scheduled for November 6th. Speculation is that an award might come in the $1.75 million to $2 million range per season.
Byfuglien's Agent Says Player Likely to Retire
This won't come as shocking news to those who have followed the situation closely, but Dustin Byfuglien is likely not returning to the NHL. His agent, Ben Hankinson, recently joined Michael Russo and Anthony LaPanta on Episode 266 of The Russo Hockey Show and noted that Byfulgien elected to have surgery, but is still more likely to retire than return.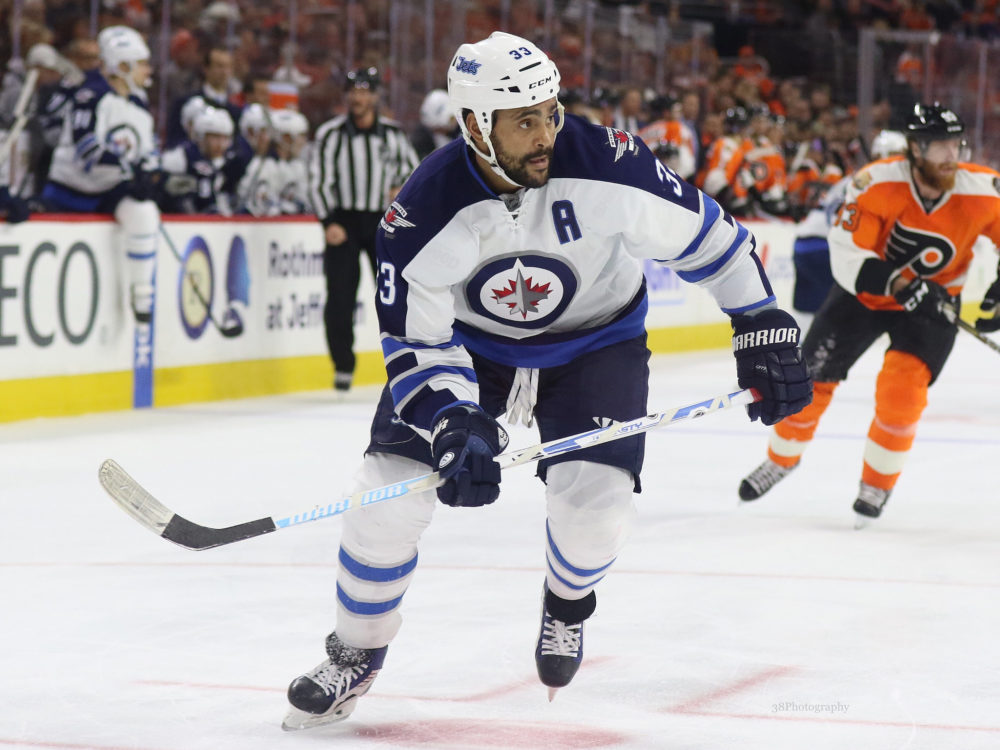 The agent confirmed Byfuglien met with Minnesota Wild general manager Bill Guerin to see if a deal was possible and noted that if Byfuglien did return, the Wild was a likely destination, but he explained:
"I think really it's going to be a long shot if he comes back and plays, he hunts and fishes and he's got young kids and he's very active in their lives, he's got some anchorage here in Minneapolis that would make it a perfect fit for him to come back and play for the Wild […] but I think it's going to be a very long shot. 
Related: Today in Hockey History: Oct. 31
Canucks Could Hit Snag Sending Eriksson Down to AHL
According to Harman Dayal of The Athletic, the Vancouver Canucks have considered the idea of sending Loui Eriksson down to the AHL to free up cap space, but the matter is a bit more complicated than meets the eye.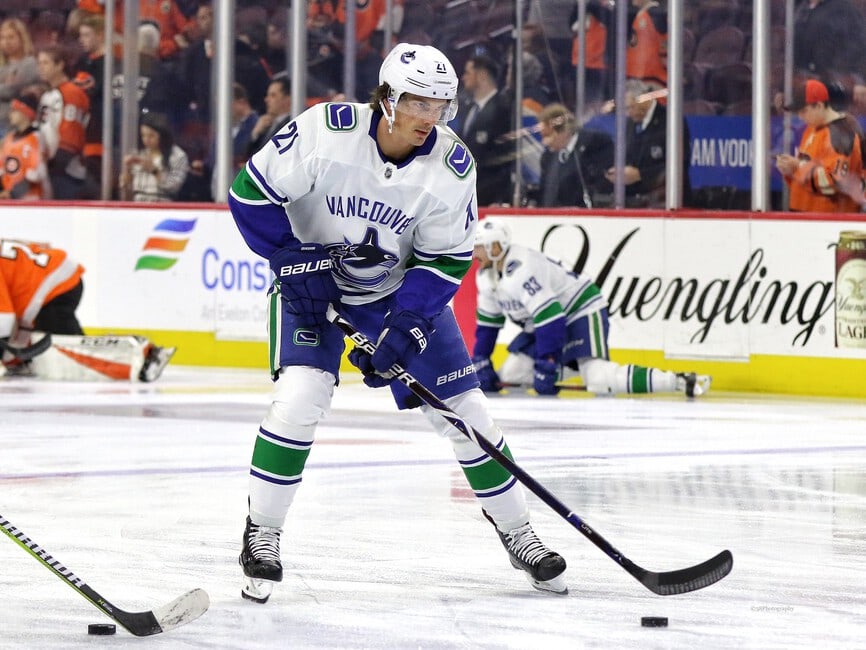 Dayal explains that because of the differences in escrow between the AHL and NHL, the Canucks would actually be paying more money to Eriksson if he was sent down. Dayal writes:
Well, the NHL and AHL rules for revenue sharing are different. We discussed this briefly in September, but the AHL doesn't tax players with escrow which means Canucks ownership would actually be paying Eriksson more money if he plays in the minors as opposed to the big club.

source – 'Will Loui Eriksson get buried in the AHL? Analyzing the winger's Canucks future' Harman Dayal – 10/31/2020
When you consider the close to $780K net loss the Canucks would suffer, plus add in the cost of whatever player the team brings in to replace him, in a time where league revenues are dropping and owners aren't liking the losses, it's not an easy decision.
Seguin to Potentially Miss Significant Time for Stars
Dallas Stars GM Jim Nill told reporters this week that the scheduled offseason surgery set for Tyler Seguin had been delayed. According to a report by NHL.com's Tracey Myers, due to complications from the pandemic, the new plan is that Seguin will have surgery some time next week.
The issue now is that he's still looking at a four-month recovery which would put him around March for a return. That's well after the projected start time of next season.
The team could place Seguin on LTIR, but they'd also have to get back into cap compliance before he could be activated.  
---
---
Catch up on all the latest NHL Rumors