With the realigned divisions for 2020-21, NHL teams will play each other up to three times in a row to avoid excessive travel. The Vancouver Canucks have split their playing time between British Columbia and Alberta, and they played their first home game last Wednesday against the Montréal Canadiens.
The three-game series against Montréal proved challenging. The Canucks won the first game 6-5 in a shootout, but they did not build on the win and suffered brutal back-to-back losses. They conceded 17 goals in quick succession with 7-3 and 5-2 losses. But, one detail adds insult to injury. Vancouver has given up 33 goals this season, more than any other team in the NHL.
The series against the Canadiens put Canucks general manager Jim Benning back in the spotlight. Benning, an unpopular figure in Vancouver for many years, came under fire again during the offseason when three key players became free agents.
Notable departures included forward Tyler Toffoli – who, coincidentally, joined Montréal – and goaltender Jacob Markstrom. The players signed elsewhere to free up the wage bill, and Hockey Night In Canada host, and former Canucks GM Brian Burke, gave his view on Benning's job security after Saturday's game, saying that Benning is "under tremendous pressure."
Toffoli Made the Canucks Pay in Style
Toffoli joined the Canucks ahead of the trade deadline in February 2020, and it seemed like a good move for both the player and team. He had 18 goals and 16 assists with the LA Kings before the deal, and he scored 10 points in 10 games for the Canucks before the NHL season was halted due to COVID-19. Toffoli hinted that he wanted to stay in Vancouver and that re-signing with the club was his "number one priority" if contract talks went according to plan. They didn't. Toffoli became a free agent and signed a four-year deal with the Canadiens, who needed someone to fill in for Max Domi.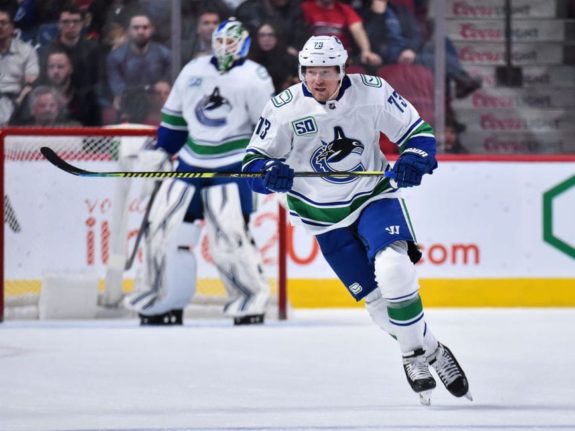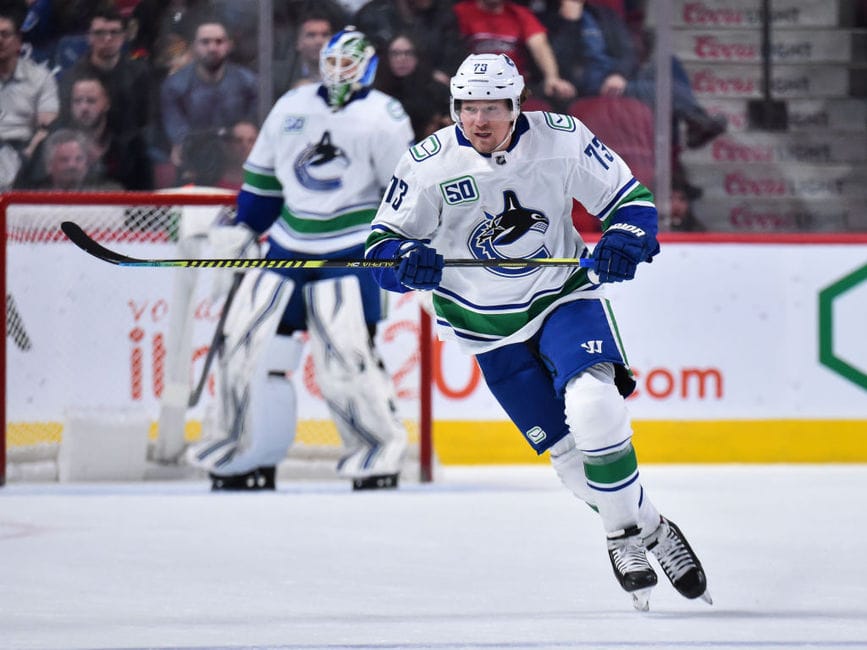 Toffoli showcased his natural goal-scoring talent when the Habs played their first game of the series at Rogers Arena on Jan. 20. He capitalized on giveaways and poor defense to score a hat-trick in his return to Vancouver.
Toffoli continued his points streak in the next two meetings, recording two more goals and two assists. This meant that Toffoli had five goals and three assists in four games – he had an assist in a game against the Edmonton Oilers. This had an important effect on the Habs, who took points from all of their first six games and ended up atop the North Division. Moreover, Toffoli was named the NHL's First Star of the Week.
Toffoli's move to a new team has shown a contrast between the Canadiens and Canucks. His on-ice impact has helped Montréal to score 29 goals in six games, the most of any team in the North Division and the NHL, and the team has scored at least five goals per game. The Habs are working towards a stronger offense that includes Toffoli in their plans, while the Canucks have chosen to settle with what they have.
Jim Benning had initially stated that the team would consider many options to replace Toffoli, with one of those options being to use a current player. This was Benning's ultimate decision, and he re-signed Jake Virtanen.
Toffoli Could Cost Benning His Job
The Canucks looked promising after the 2019-20 season when they reached the second round of the Stanley Cup Playoffs. TSN columnist Pierre LeBrun tweeted that he was, "seeing a little 2009 young Blackhawks" in the team. But, the Canucks needed to clear out salary to make space for other players and couldn't keep the roster together.
Benning had to make decisions on Toffoli, Markstrom, Chris Tanev and Troy Stecher. Toffoli was a big-time player in the team's playoff push before the regular season was cancelled, while Stecher said that he had no plans to leave Vancouver. Markstrom also didn't want to leave, but Tanev was a much-loved player, and keeping him would have satisfied fans.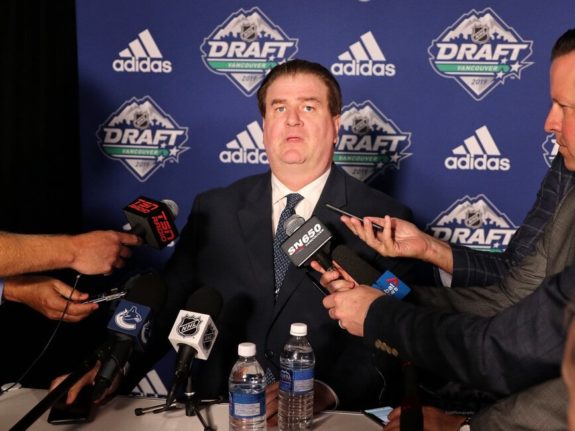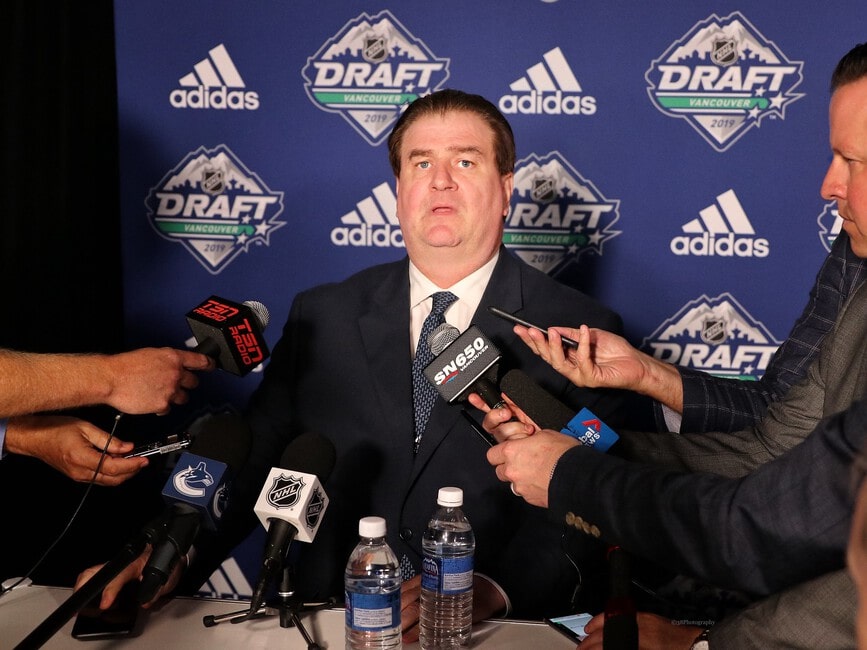 Benning failed to sign all four players. Tanev and Markstrom joined the Calgary Flames, the Canucks' long-standing rivals, while Toffoli joined the Canadiens. All three stayed in the newly-formed North Division and will play the Canucks many times this season, as a reminder of what Vancouver gave up. Moreover, Stecher now plays for the Detroit Red Wings.
Losing these players was the result of the flat salary cap, and Benning used the space he had available to re-sign Jake Virtanen and Adam Gaudette. But Toffoli was a big part of the Canucks' offense in his short time with the team and the Canadiens are already benefitting from his talent.
The 2020 offseason was another example of the Canucks' mismanagement of their roster and they've reduced the team's chances for future improvement. Toffoli's display against his former team has added another nail in Benning's coffin.
---
---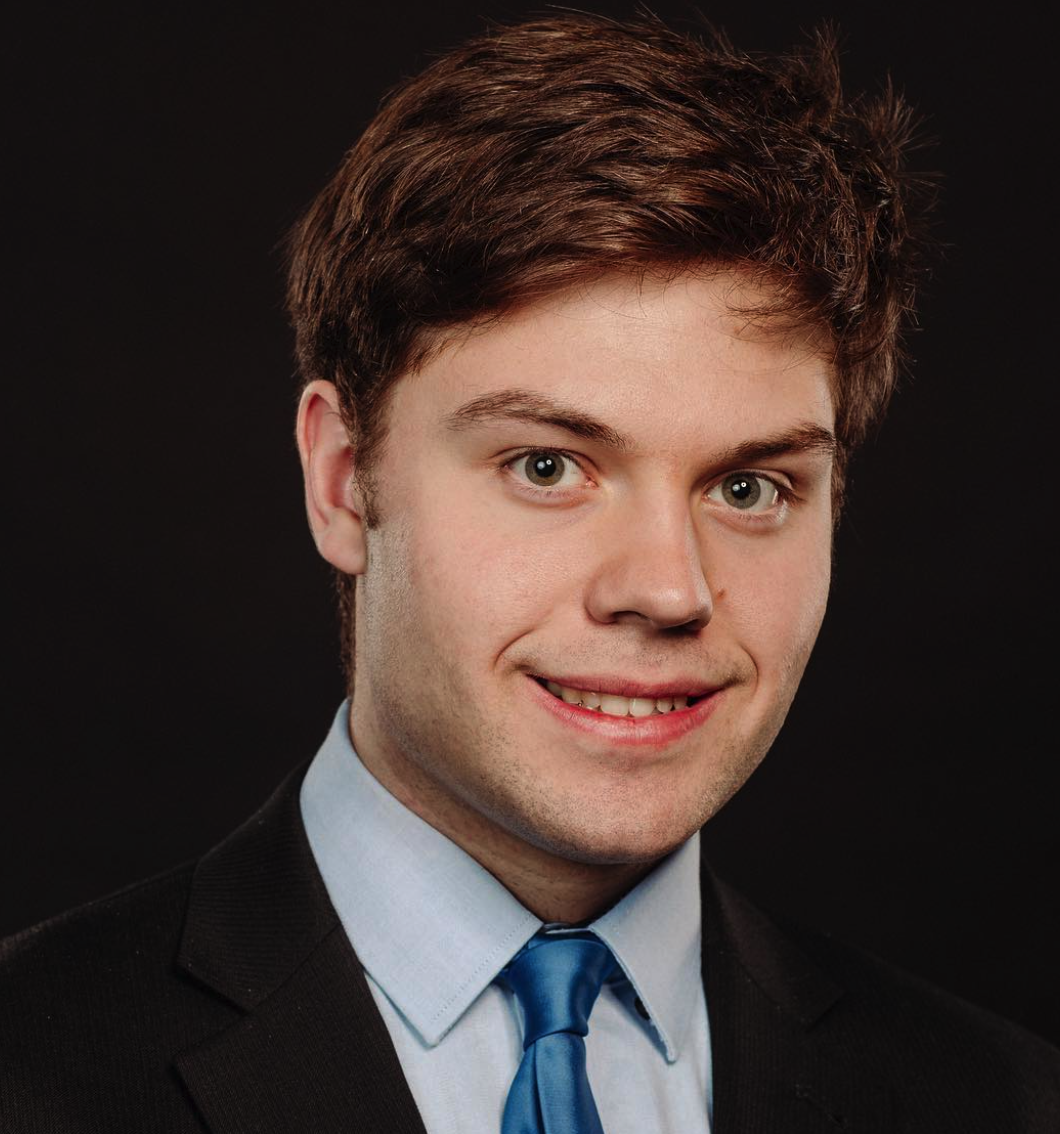 James is a graduate of the Northern Alberta Institute of Technology (NAIT), where he studied Broadcasting in the hope of becoming a sports reporter. He coincided his studies with a part-time job at Rogers Place and saw many memorable moments for the Edmonton Oilers.
James currently runs his own YouTube channel and its website, both called From The Anvil. He post regular content about West Ham United – his favourite soccer team – and has appeared on many soccer podcasts. He covers the Vancouver Canucks for The Hockey Writers.