There is no question that just like the NHL season, the fantasy hockey universe will see similar bumps in the road. There have been many significant players that have been forced to miss time due to newly implemented protocols and will directly impact fantasy rosters and standings. Fantasy managers should be aware of these trends and follow these tips on how to avoid playing behind the eight-ball and maximizing your team's output.
Avoid Team Stacking
In a regular fantasy season, you'd look like a genius if you landed a duo on a highly effective offensive unit. Combinations like Patrice Bergeron and David Pastrnak, Auston Matthews and Mitch Marner, or Nathan MacKinnon and Mikko Rantanen could make your team unstoppable. While this is an effective strategy to maximize offensive output – especially on high-scoring lines – it may not be the best approach this season.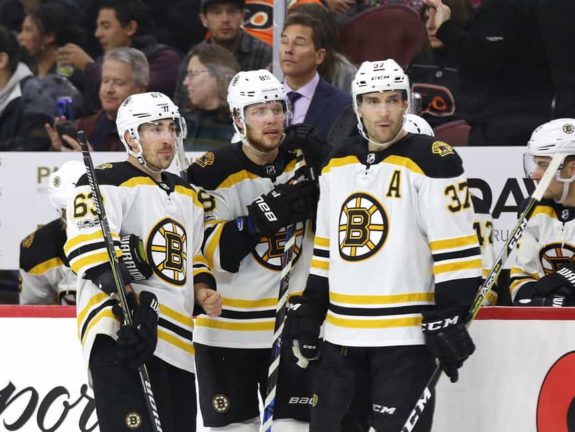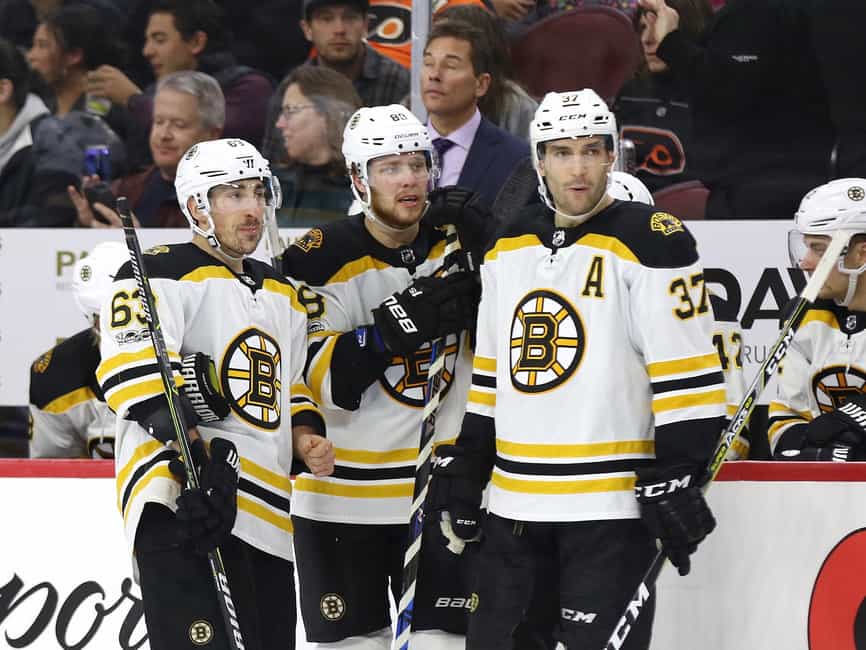 We have seen several players fall victim to the COVID-19 protocols and be forced to miss games because of it. This makes stacking players on similar teams a tougher sell than in most seasons.
You can still get away with pairing a centerman and a winger together, but having too many players from the same team or too many of these combos, could put you at a significant disadvantage if that team is forced to shut down and have games postponed. Ensuring you have a team that has players from a variety of divisions and teams, will help make it easier to overcome losing key players on your roster that are forced to miss games.
Goalie Tandems More Important Than Ever
With a 56-game slate being played in such a short period of time the workload is more physically tasking on starting goalies. The schedule is condensed and games are being played more often with less time to rest. The lack of days off makes this season much harder for starting goaltenders and teams will need to rely on their backups much more heavily, in order to manage their starter's workload.
If you did not go into your draft this season planning to take a goalie tandem it may be time to rethink that strategy. If you have a starter for a strong team look to acquire that starter's handcuff via the waiver wire or trade. Not only does this ensure you maximize your goalie's scoring by having a starter for all of that team's games, but it also gives you the upper hand if there are any absences from the starter.
Befriend Your Waiver Wire
Any good fantasy manager knows that finding hidden gems on your waiver wire is almost as important as drafting well. With the season as short as it is this year, there is no time to debate whether a player can keep up his strong play throughout the duration of the season or not. Tyler Toffoli, Jack Hughes, Andrew Copp, and Ty Smith are all great examples of taking advantage of the hot hand early on this season.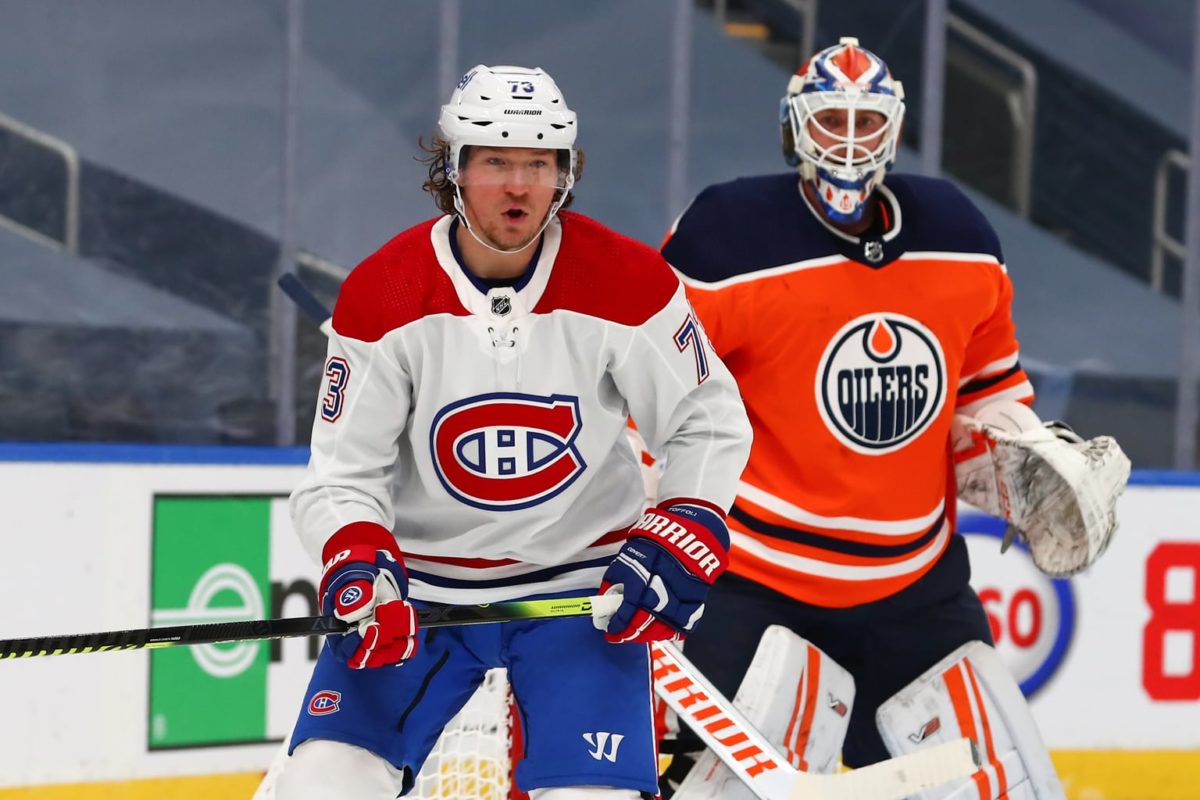 Managers need to pounce on players who get hot and take advantage of production wherever and whenever they can get it. With the fantasy season only running for 12 weeks for most people, one hot pickup can have a large impact on winning or losing a matchup or strongly influence your seeding in the overall standings. Do not hesitate to use your waiver claims this season because you might find yourself waiting for a player with league winning upside that may never come.
Have A Short Leash
Due to the limited space on fantasy rosters (especially those without injury reserve spots), it may be tough to hold onto players who are set to miss any duration of playing time. Each game is now much more valuable and leaving your team shorthanded could result in fighting an uphill battle in the standings.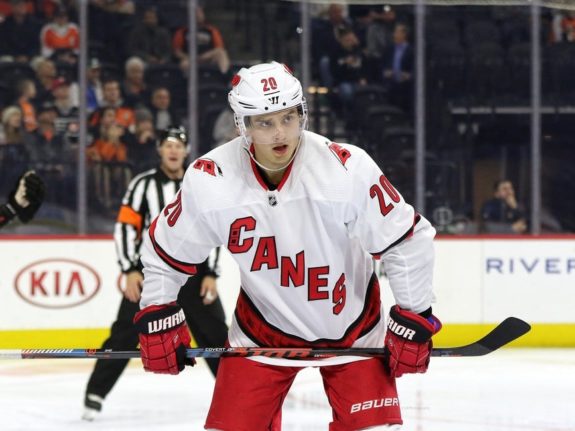 Teams who have seen games be postponed specifically in the Central Division this season may be tough players to roster, considering how little they have played over the first few weeks of the season. The Tampa Bay Lightning, Carolina Hurricanes, and Dallas Stars have all been victimized by these postponements, and holding on to some of the high-upside "wait and see" players on teams who are set to miss games, may be more destructive than constructive to your roster.
Players like Denis Gurianov, Roope Hintz, Anthony Duclair, and Ondrej Palat all come with high-upside given the roles they are set to play on their respective teams this season. Unfortunately, these long stretches of missing games due to postponements are detrimental to a fantasy roster. While you do not want to be too cutthroat so early in the season if the losses do begin to pile up, do not be afraid to trim these players from your roster.
Also understand that we aren't advising to drop players like Sebastian Aho, Brayden Point, and Aleksander Barkov, but don't wait around for lesser named guys if games are postponed. Make sure to use the waiver wire to your advantage and fill in these spots for players who can produce for you on a nightly basis.
Rollercoaster Ride
There is no doubt that this season will be tougher than any other for fantasy managers everywhere to navigate through. There are a lot of obstacles that stand in the way this season and managers who plan ahead and follow these tips should have a significant advantage over the rest of their opponents.
Related: Fantasy Forecaster: Breakout Players for the 2020-21 Fantasy Season
It's only the third week into the league's return to action and this fantasy season is already had its ups and downs. So managers, get ready, buckle up, and don't stress (yeah right) for what will surely be a rollercoaster ride in the 2020-21 fantasy hockey season.
---
---