There have been a few disappointments early on in the 2018 NHL playoffs. The Vegas Golden Knights overwhelming the Los Angeles Kings, and the Pittsburgh Penguins and Philadelphia Flyers exchanging blowouts come to mind.
However, one of the biggest disappointments of these playoffs has been the Toronto Maple Leafs' horrendous defensive performance against the Boston Bruins. Through the first two games in Boston, the Leafs surrendered 12 goals to the Bruins. That includes five goals and 20 points to Boston's top line.
What was one of the most hyped-up series of round one is now tilted heavily in favour of the 2011 Stanley Cup champs. There's definitely still time for Toronto to turn it around, and their win in Game 3 definitely helps, but their defence isn't giving them much promise that they will make it through a seven-game series with the Bruins.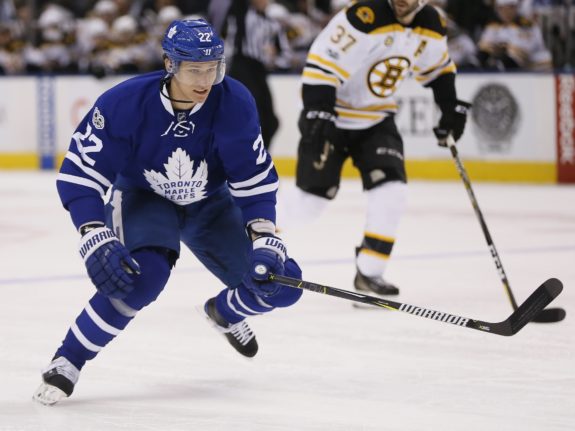 The right side of their defence is the crux of the problem. Ron Hainsey, Nikita Zaitsev and Roman Polak represent the glaring weak spot on the Maple Leafs' roster.
It's also clear that Hainsey isn't the answer alongside Morgan Rielly on the top pairing. The duo has been on the ice for a combined eight even-strength goals through two games. Rielly also has the worst Corsi-against of all Maple Leafs in the series.
All of these things make it clear that they need help on defence. If they bow out early to the Bruins, does that make someone like Chris Tanev look like a more attractive option?
Related: Maple Leafs' Comeback Requires Lineup Change
Maple Leafs' Defence Badly Leaking
There's an argument to be made about the Leafs' goaltending letting them down in the first two games. Still, it's hard to argue that their defence hasn't been an issue.
They have given up the sixth-most scoring chances per 60 at even-strength through the first two games. That's not terrible, but it's worse when you consider that Toronto has played hockey down by two goals or more for more than half of this series.
On the penalty kill, their defence also hasn't been doing them any favours. Hainsey, Zaitsev and Polak are all being relied upon for heavy penalty kill minutes. Combined, they have allowed nine goals in two games.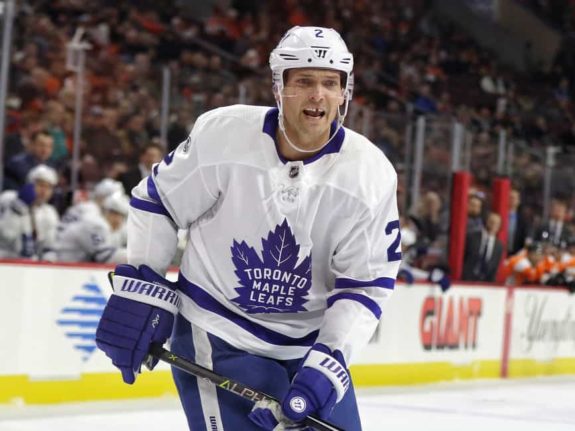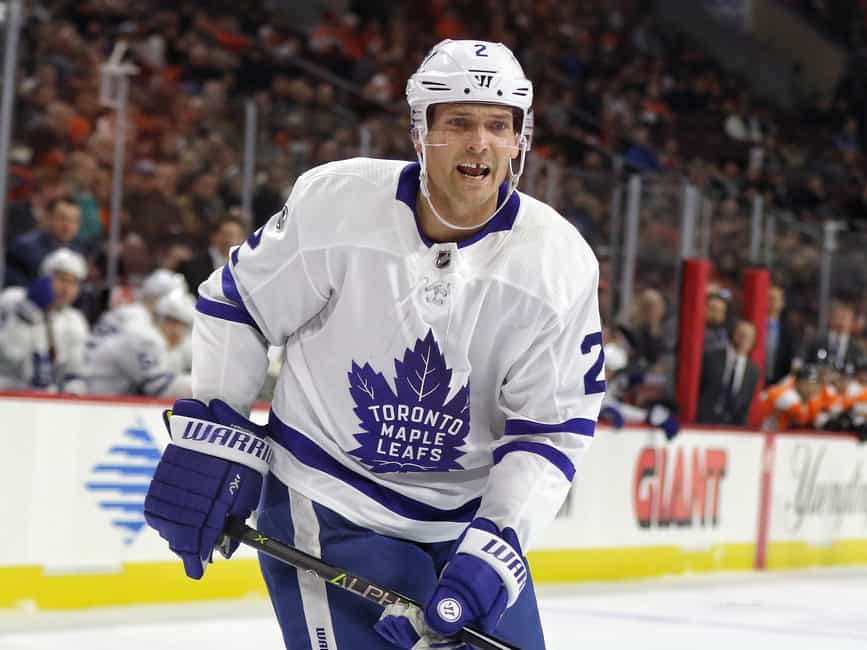 It's clear that the Maple Leafs don't trust or don't want to use their best two defencemen, Jake Gardiner or Rielly, on the penalty kill. Hainsey, Zaitsev and Polak have all played more than eight minutes shorthanded through two games, while Rielly and Gardiner have played a combined 1:29.
These are all reasons why the Maple Leafs need to improve their defence on the right side before they compete for the Stanley Cup. They have the goaltending and the offensive firepower to compete, but there are some pretty potent offences to contain in the Eastern Conference before reaching the Stanley Cup Final.
Toronto Needs Tanev
Or, you know, at least someone of Tanev's calibre. However, there aren't many right-shot defencemen who are better than Tanev when it comes to defending.
Over the past three years, Tanev's 51.33 Corsi-against per 60 is 31st of 288 defencemen to play more than 500 minutes. That number is even more impressive when you consider that Tanev does this while taking on top pairings every night. He also does this while playing on a defensively disastrous team in Vancouver.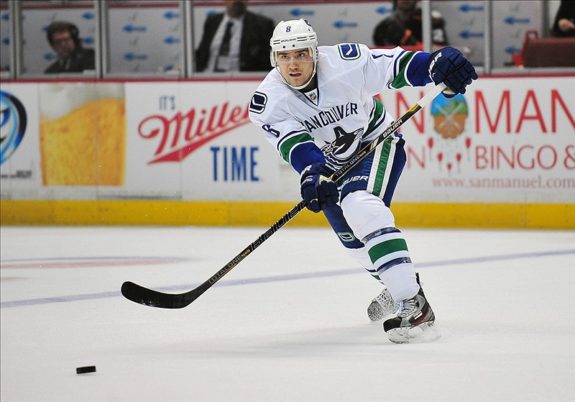 There are a lot of guys above Tanev on that list who play sheltered minutes. Guys like John Michael-Liles and Mike Weber certainly aren't going up against Anze Kopitar or Connor McDavid throughout the season. Tanev hangs around guys like Drew Doughty and Brett Pesce when it comes to shutting down top players.
The only Maple Leafs defenceman to come close to Tanev on that list is Travis Dermott, from his short body of work with Toronto this season.
Do Risks With Tanev Outweigh the Positives?
For more than a year now, a Tanev-to-Toronto deal has been rumoured. James Mirtle told TSN 1040 that the Maple Leafs like Tanev, but the asking price is reportedly too high.
While it makes sense to put a high value on Tanev, has Jim Benning perhaps missed his best opportunity to move the Toronto native?
As steady as Tanev has been on the ice, he's getting close to Sami Salo's level of injuries. The most games he's ever played in a season was 70, back in 2014-15 when the Canucks last made the playoffs. Over the past two seasons, Tanev has missed 69 games due to injury.
While his luck this year was freakishly bad, he's becoming a player you assume won't surpass that 70-game total. He's a fearless player who takes a beating in the corner, and one that also isn't afraid to block shots. Fans of Toronto should know that all too well, as Tanev's teeth spilled all over the ice after a Mitch Marner deflection caught him square in the mouth in January.
If Tanev even received moderate luck when it comes to injuries, he should be relied upon to hit 60 games in a season. However, what the Leafs should really care about will be whether or not he can play in the playoffs.
The best thing for the Maple Leafs to do, if they were to trade for Tanev, would be to limit his minutes during the regular season. If you're worried about injuries, you should be saving Tanev until the games really matter.
Tanev doesn't need to play 23-24 minutes per night in the regular season. With health being a concern, the Maple Leafs could lower his risk of injury by spreading out minutes during the regular season before loading him up come playoff time. It would be a strategic way to save Tanev for when winning matters most.
Related: Halting Maple Leafs' Lofty Expectations
Trading for Tanev should also give Rielly a huge boost on Toronto's top pairing. Hainsey has served as a mediocre stopgap, but a healthy Tanev should allow Rielly to excel with his speed-driven game. The two provided solid defence for Team Canada last year at the World Hockey Championships, and there's little reason to doubt that they would be a successful pairing for the Maple Leafs.
The asking price for Tanev might have been originally been too high, but do the Maple Leafs get desperate this offseason if they continue to leak goals against the Bruins?